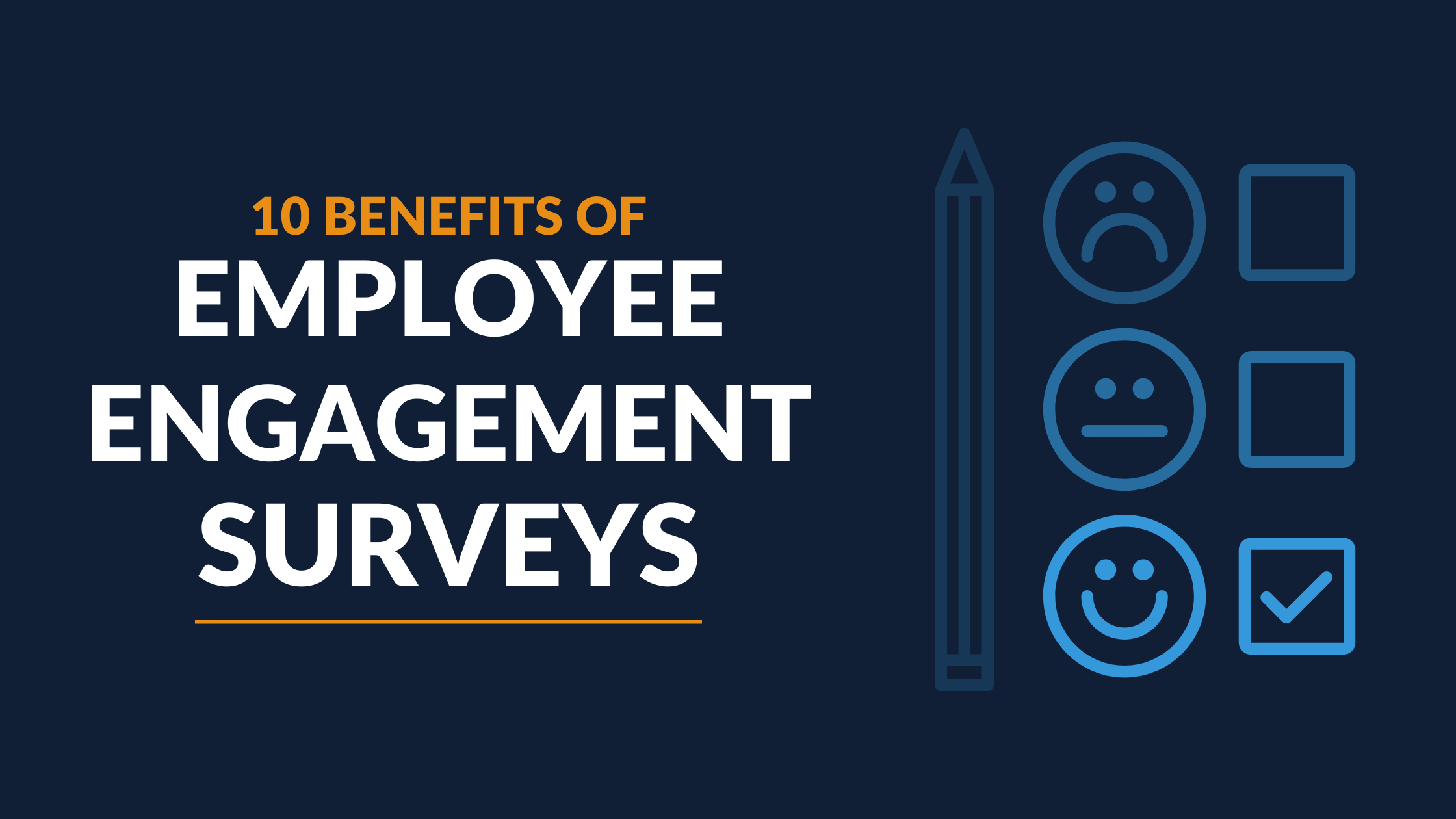 10 Benefits of Employee Engagement Surveys
---
Employee engagement is considered to be the miracle solution for most workplace challenges. High engagement rates offer miraculous effects that benefit the organization significantly.
The term employee engagement refers to workers who are involved in, committed, and enthusiastic about the workplace. But according to a 2016 study by Gallup, only 33% of employees in the United States reported being engaged in their work.
Employers in the United States also suffer from employee disengagement costs, which amount to $500 billion annually.
Organizations depend on employee engagement and corporate training for continued success. It has become the focal point of discussion as it helps ensure that employees are happy which, in turn, leads to happy customers.
Employees are a company's most valuable asset, and employers need to treat them as such.
What Are Employee Engagement Surveys?
Before we cover the benefits of employee engagement surveys, it is crucial to first understand the purpose of these surveys. In the simplest of words, employee engagement surveys are a market research tool that provides organizations with vital information about their employees.
Engagement surveys are one of the most valuable tools, yet are often underutilized. Surveys can be conducted using a variety of techniques, from traditional paper surveys to online surveys.
Even surveys offered by a third-party platform, such as Survey Dollar, can prove useful. Regardless of which methodology is used by the organization, it is a step in the right direction when it comes to better understanding the needs of employees.
Benefits of Employee Engagement Surveys
There are many benefits of employee engagement surveys, which is why company decision-makers, such as HR personnel and team leads, should consider making it a standard practice.
1. Improved Employee Safety
Employee engagement surveys allow employers to ensure that they form an emotional and mental connection with their employees, which can help improve employee safety.
Engaged employees are more likely to be connected to the workplace which makes them more aware of their surroundings. Research reveals that there are 70% fewer safety incidents in highly engaged workplaces as compared to disengaged ones.
A safer workplace often translates into fewer lawsuits filed involving workplace safety and work conditions against the organization, which would help reduce legal costs considerably.
Plus, people are drawn to safe workplaces, and organizations that report fewer safety incidents will attract more talent. This would allow the organization to hire and retain the crème of the crème.
Improvement in employee safety should be a priority for HR managers, as employees who feel safe are more likely to be satisfied.
2. Uncover Individual Employee Weaknesses
In order for organizations to grow, employers need to uncover individual employee weaknesses. This is only possible through employee engagement surveys, which help provide HR managers with useful insights about individual employee weaknesses.
These insights can be leveraged for virtual instructor-led training to help individual workers learn specific skills and stay current on industry trends. The company would be set up for more productivity and success since overall staff weaknesses would minimize.
When employee engagement surveys are regularly conducted, they provide continuous information about improvement in the performance of employees. This information can also be used to make changes in individual training programs for employees.
3. Detect Overall Employee Knowledge Gaps
Employee engagement surveys allow companies to detect overall employee knowledge gaps. This gives organization the power to fill those knowledge gaps.
Since knowledge gaps can lead to costly inconveniences, it is of immense importance for HR managers to make it compulsory for employees to take engagement surveys. By detecting overall employee knowledge gaps and addressing them with training, no room will be left for inefficiencies related to such gaps.
Moreover, the difference between what employees know and what they need to know could be the result of an even bigger and deeper issue within the business. Assessment of skills gaps has become the number one focus area for talent development.
4. Better Employee Health
Employee health should be top of mind for every employer. Studies show engaged employees are more likely to exercise, eat healthier, and less likely to be obese or suffer from chronic disease.
To determine the health condition of employees, employee engagement surveys are vital. They provide useful insights that can be used to develop policies involving flexible schedules, company-sponsored marathons, and the availability of healthy foods or resources in the workplace.
When employees are healthy, they are more likely to enjoy their job and feel comfortable at work. For employees who suffer from health issues, support from their employer is crucial. An understanding and supportive environment boosts employee productivity significantly.
5. Happier Employees
Without employee engagement surveys, it is nearly impossible for organizations to know if employees are happy at work.
To keep things in check, employee engagement surveys need to be conducted periodically. They provide insights about the emotional needs of employee, which should not be ignored by employers. At the end of the day, employees are human beings with emotional needs.
Happier employees can also help employers save money. According to the American Psychological Association, over $500 billion is lost each year because of workplace stress.
Not to mention, happy employees tend to stick around. If employees are not happy at the workplace, they will switch to an organization that meets their needs.
Continuous monitoring of the workplace's mental health will help ensure that the right measures are taken so that employees remain happy at the workplace.
6. Increased Employee Satisfaction
The words engagement and satisfaction are often used interchangeably, although they are actually different.
Engaged employees feel motivated to show up to work and help their company succeed. Satisfied employees feel personal gratification when doing their job.
Market surveys show that 13% of Americans are dissatisfied or very dissatisfied with their present job. This is an alarmingly high rate.
Keep in mind that satisfaction fuels engagement. Employee engagement surveys should make employees feel heard and show that employers value their thoughts and feelings. This can help identify what employees dislike about their jobs, as well as what new skills they would like to learn.
7. Lower Absenteeism
High absenteeism can prevent the organization from reaching its full potential. Employees who are present in their role meet deadlines and effectively complete projects.
Engaged employees tend to be highly committed to their job. This means that they will be more invested in their job and less likely to 'vanish' without first informing the team about their leave plans.
Employee engagement surveys ensure that employees are fully engaged and committed to the mission and vision of the organization. They instill a sense of commitment in employees which encourages them to arrive at work ready to get the job done.
Studies reveal that highly engaged workplaces observe 41% lower absenteeism. When employees take days off occasionally, it is a sign of being engaged.
Employees who are secure in their role will plan for vacation accordingly, and are less likely to disappear without warning.
8. Higher Retention
The main reason why employees walk out of an organization is that they feel that their strengths are not fully utilized, they do not feel challenged, or they simply do not enjoy working at the organization. These are all signs of low engagement.
To avoid high turnover, employers need to conduct employee engagement surveys to detect if an employee is likely to leave the organization early on. The insights offered by surveys allow employers to make the right decision to ensure that employees are engaged and do not look elsewhere for work.
It is more cost-effective to retain employees, as high turnover levels can prove costly for organizations.
It can be extremely expensive for employers to rehire, retrain, and restructure employees. Hence, employers need to put in the effort to ensure employees are engaged and less likely to search for work somewhere else.
9. Increased Employee Loyalty
The concept of employee loyalty is changing as the younger generation enters the workforce.
According to a study by the IBM Smarter Workforce Institute, 46% of employees are willing to accept another job offer if an opportunity presented itself.
This means that even if employees might not be actively searching for a new job, they can easily make a switch if something better comes their way.
Engaged employees, however, are more likely to stick around and prove their loyalty to the organization.
10. Improved Customer Service
Customer service has never been as important as it is now. Despite the release of numerous technologies, customer service continues to be a human-to-human experience.
Research shows that human-to-human interactions can boost sales. This is why employees must be engaged to ensure that they continue to serve customers in the best way possible.
Engaged employees are likely to care deeply about their job and would put in the effort to provide customers with the best experience.
How to Create a Successful Employee Survey
The importance of employee engagement surveys cannot be stressed enough. Regular surveys are integral to a healthy and engaged workforce.
There are many other benefits of employee engagement surveys, in addition to the ones above, including the production of better quality products, higher productivity levels, higher sales, and higher profitability margins.
Lorman's course, Creating Successful Employee Surveys, walks through survey trends and methodology, and helps you build a survey action plan. This course gets you updated on employee survey trends and implications and how to use them to help your organization identify opportunities for improvement.
So why wait? Start conducting employee engagement surveys now for a better future of the organization.
---
About the Author
Kylon Powell is an entrepreneur and digital marketing expert. He is the founder of SurveyDolla, a survey platform that connects consumers with Digital Businesses. During his free time, he enjoys playing the piano, reading books, and spending time with friends and family.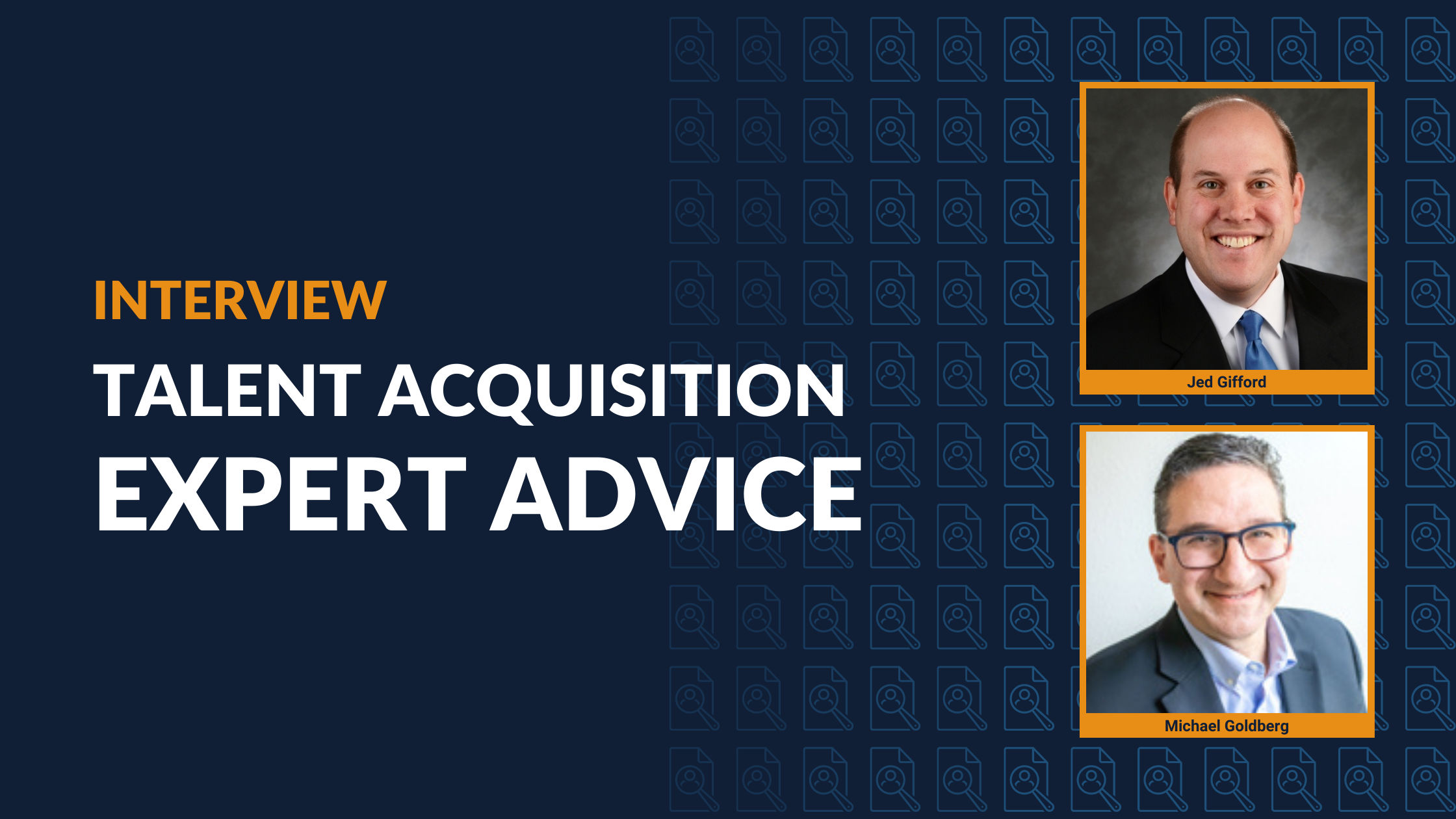 Michael Goldberg and Jed Gifford talk recruiting pains, data points, and their upcoming course Recruiting Benchmarks.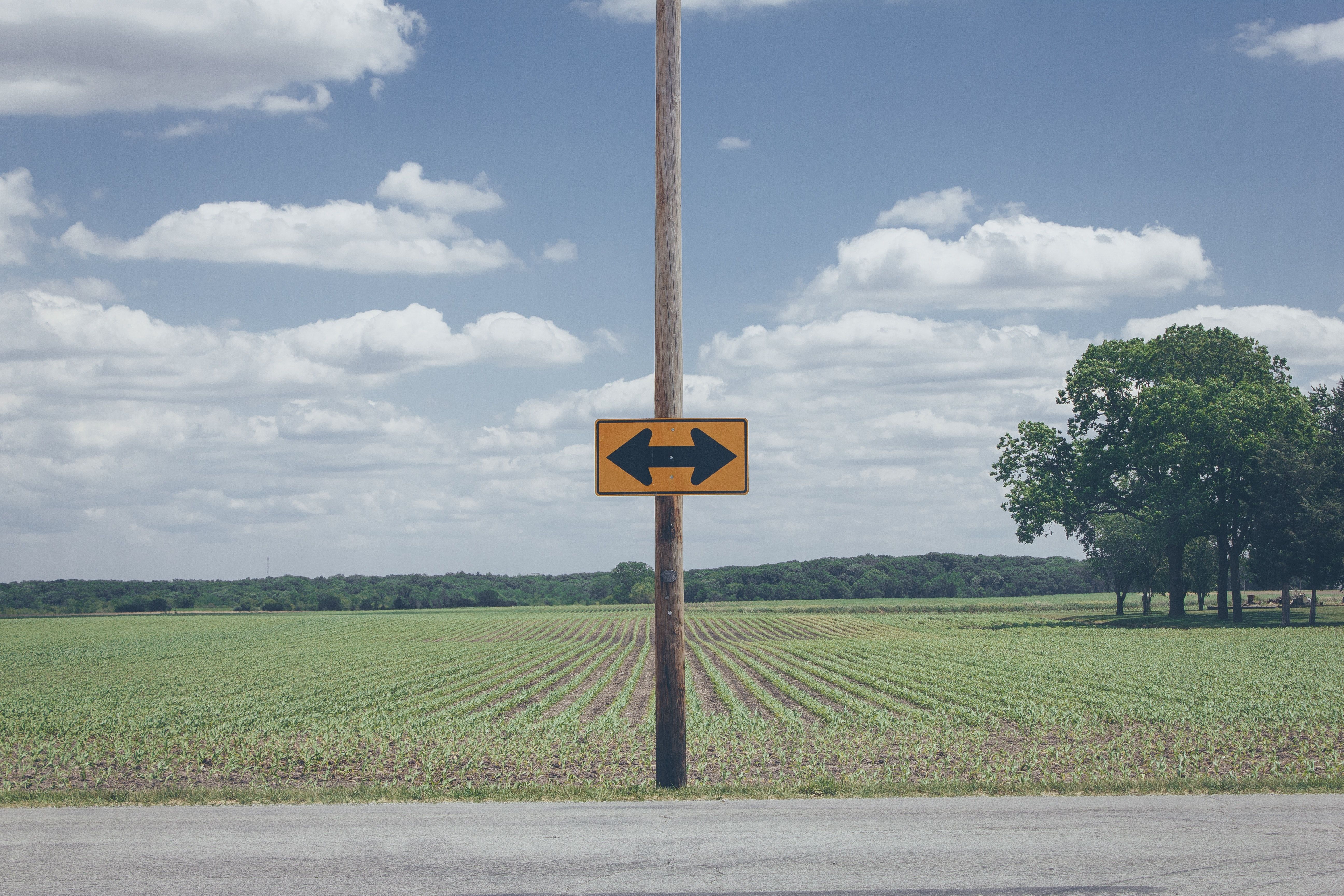 Did you know that 93% of employees move on to other companies to advance their careers? Organizations can combat this statistic by developing employee career paths to fill knowledge gaps and retain top talent.
New employee training has always been a crucial part of any onboarding process. Having an effective training plan is key to business success and talent retention, and many companies rely on online training to help achieve that goal.