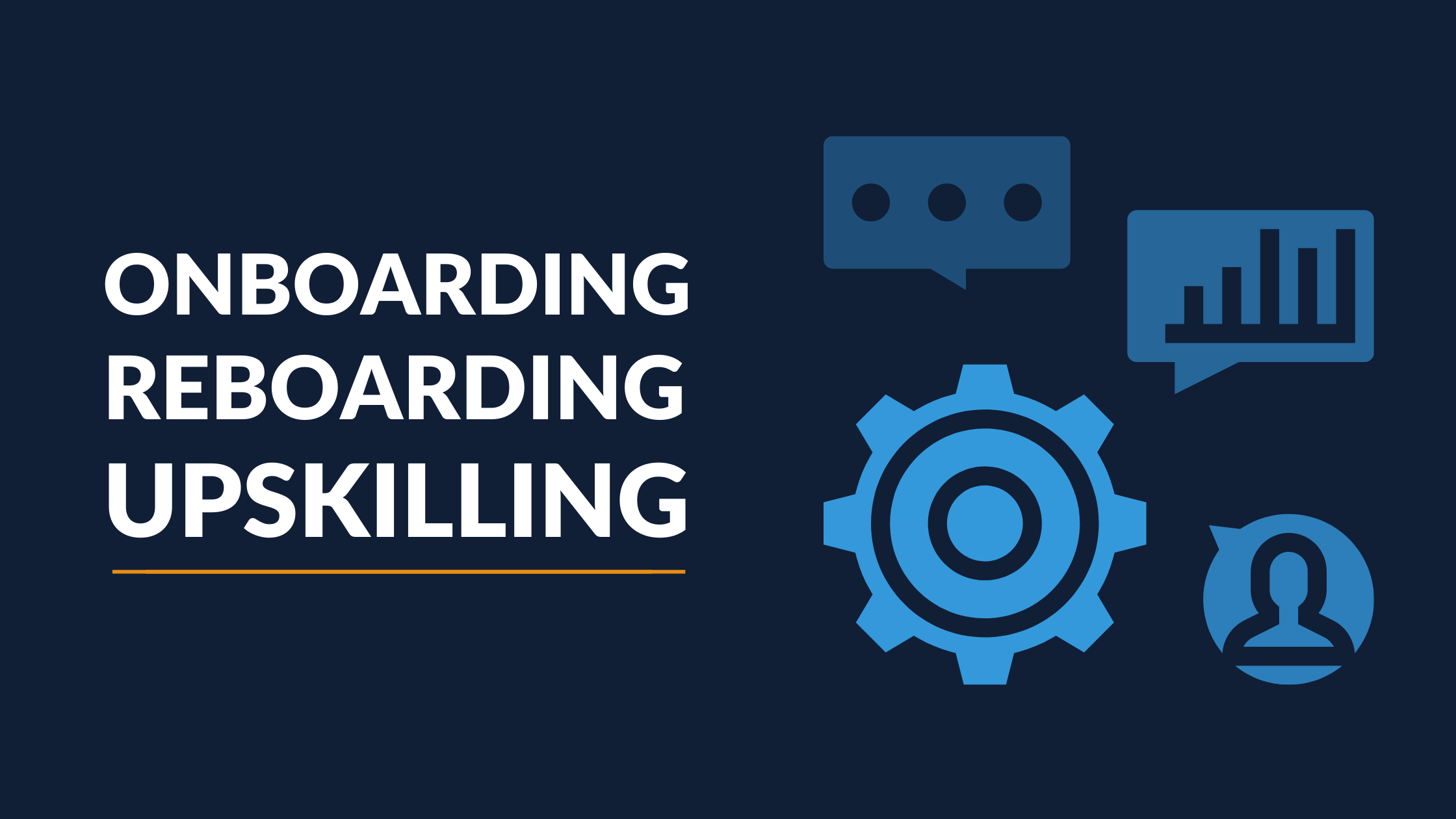 Onboarding vs. Reboarding vs. Upskilling
---
How much time and money would you dedicate to hiring and training a new employee if you knew they would leave your company within a year?
Ideally, no valuable resources would ever be spent on employees who are guaranteed to leave within months of hiring. However, this is the reality for nearly every organization.
Monster.com reports 30% of external hires turn over within the first two years of employment, while the Society for Human Resources Management (SHRM) estimates turnover to be as much as 50% in the first 18 months.
These turnover rates do not reflect a change in individual work ethic, but rather the weaknesses in corporate training initiatives. Turnover rates rise when new hires are not properly onboarded and tenured employees fail to receive continuous skills training.
Creating a proper onboarding program and investing in continuous employee training will aid in decreasing turnover rates and help secure the future success of your organization.
Onboarding: Start Off on the Right Foot
New employee onboarding is supposed to be a thorough process in which new hires are fully immersed into company culture. However, the meaning of onboarding is often reduced to simple introductions and standard paperwork.
During the onboarding process, the new employee should be introduced to the core values of the organization and feel empowered in their role.
A successful onboarding checklist should include:
Welcome Discussion: New hires should receive welcome phone calls or emails from their manager offering insights to help prepare them for their first day. Future coworkers or a human resources representative should also reach out to greet the new hire and encourage communication.
Company Introduction: Managers should take time to fully introduce the new hire to specific department goals and projects, the overall mission of the company, key players within the organization, and how the employee's role is expected to fit in the big picture.
Policies and Procedures: Although

employee onboarding

should incorporate more than formal paperwork, it is still crucial to go through company regulations when the employee first starts.
Cultural Inclusion: New hires should immediately feel like part of their team. The employee's manager and coworkers should ensure the new hire is included in any lunches, meetings, or discussions to help them feel comfortable and informed.
Most organizations seem to understand what 'employee onboarding' is, but they often confuse the phrase with 'employee orientation'. Although they seem similar, the definition of onboarding is quite different from orientation.
Onboarding vs. Orientation
It is vital to the future success of new employees that organizations understand the difference between onboarding and orientation. If companies treat onboarding new employees as an insignificant one-day process, then the new hire is essentially set up for failure.
Orientation is a one-time event that welcomes new hires into the company. This generally takes place on the employee's first day or within the first few days of their hire date. Orientation is just one part of the onboarding process.
Onboarding is a series of events that helps the employee understand how to be successful in their role and how their work contributes to the company's mission. Onboarding is a long process and should last months, or even a year, after the employee is hired.
The continuous act of welcoming, empowering, and valuing workers leads to job satisfaction that results in long-term employees. While orientation is an important introductory event, onboarding is a long-term process that will help engage and retain employees.
Reboarding: Make Time to Catch Up
Reboarding. Reskilling. Crossboarding. Although the definitions of these words have subtle differences, the general meaning is clear: the re-introduction of an employee to their job duties and overall function within the organization.
Reboarding, or reskilling, the workforce is especially crucial when bringing back employees who previously were away from the company for a period of time.
There are various reasons an employee would be vacant from their role, but reboarding generally applies to those who:
Are rehired after previously leaving the company
Return from parental leave
Return from medical leave
Took a sabbatical
Were furloughed
Are promoted to a new position or transferred to a different department
Reboarding is designed to re-familiarize returning employees with their colleagues, company goals, changed policies, and expectations. Similarly, crossboarding is essential to employees who are promoted or move laterally into new roles. Although these employees are familiar with company culture and policies, crossboarding helps guide them through their new responsibilities.
However, re-introduction to a company should not be reserved for employees who take a leave of absence. In fact, everyone should go through a reboarding or reskilling process annually to ensure alignment between employees and upper management.
Why Is Reskilling Important?
Over time, skills that are practiced infrequently can wane. On the other hand, skills can weaken when performed too frequently, since everyday tasks often feel monotonous and, therefore, are easy to fumble. Taking time to reskill employees helps mitigate the decline of these important skills.
Software proficiencies, for instance, have short expirations. Professionals who were trained to master Microsoft Excel in 2010 possess an exceedingly different understanding of the program than those who were trained in 2020.
Organizations should also consider the importance of reskilling individuals in leadership roles. As the workforce experiences a generational shift, and as technology advances, leadership must stay current on trends in order to properly manage their teams.
Reskilling benefits both the organization and the employee in several ways. Dedicating time to reskilling and reboarding makes employees more productive, leadership more effective, and ensures the workforce stays ahead of the competition.
Upskilling: Change is Inevitable
If an employee is properly onboarded and actively brushes up on their skills, you may wonder: What is the difference between reskilling and upskilling?
Upskilling, by definition, is the act of teaching someone, usually an employee, additional skills. While reskilling keeps individuals sharp on knowledge they already possess, upskilling provides them with entirely new capabilities.
Individual job requirements are bound to change as technology evolves and company objectives shift. Upskilling employees is the most effective way to stay ahead of these transformations and keep your staff at the forefront of innovation.
In addition to technology changes, the ever-changing landscape of certain industries makes upskilling in the workplace even more vital.
Forbes identifies the following as the fastest changing industries:
The energy industry
Medicine
Executive coaching
Technical engineering and robotics
STEM
Finance
Artificial intelligence
Software
Information systems
So why is it important for a worker to engage in upskilling? Even in industries that aren't considered 'fast-changing', technical and interpersonal skills are in high demand. Upskilling helps close the talent gap.
In a 2016 report, the World Economic Forum stated that by 2020 more than one third of the desired core skillsets of most occupations would be comprised of skills that were not yet considered crucial.
If skill demand changes that quickly, imagine what skillsets will be deemed crucial by 2024 – or even by 2030.
Upskilling and Training
Proper upskilling cannot be achieved with quarterly lunch and learns or short how-to videos on YouTube.
Upskilling must be a continuous learning endeavor and can only be achieved when companies invest in comprehensive training programs that help individuals acquire new abilities and diminish skill gaps.
Elise Spaulding, director of learning and performance at The Reserves Network, explains:
"The nature of hiring, training, and working in our culture is shifting. With these employment market changes, businesses need to ensure they don't lose good employees to their competitors. Upskilling is a great way to invest in your employees – not only does it help your business, but it shows your interest in contributing to the career and interests of your staff."
Upskill training can help boost employee morale and engagement in the workplace. If employees are more productive at work, it translates to less turnover and lower hiring costs for the company.
An effective upskill training plan should consist of the following:
Online training content: Invest in an online training platform to provide employees unlimited access to skills training and professional development resources for continuous learning.
Mentorship: Utilize the experts within your company to help coach new hires or spread knowledge to employees in transitional phases.
Custom learning plans: Identify core areas of knowledge employees need for career progression and create a custom learning path to guide them through coursework.
Benefits of Upskilling Employees
It is imperative to properly onboard and regularly reboard employees in order to keep your staff current on job functions. And there just as many, if not more, reasons why upskilling is important.
The three main benefits of upskilling the workforce:
Increase employee retention rates and cut recruiting costs
Stay current on industry changes and trends
Improve employee engagement and productivity levels
When organizations actively work to upskill their employees, they are bettering their staff today and preparing their company for tomorrow.
Managing it All: Onboard, Reboard, and Upskill Your Staff
It is the responsibility of the organization to clearly communicate corporate goals and individual expectations to employees. Company policies and procedures should be written down and revisited often to ensure a safe and happy work environment.
When it comes to reskilling and upskilling the workforce, it's wise for companies to invest in a comprehensive online training platform.
Lorman delivers relevant, timely, and high-quality, professional-level courses that cover a broad range of business and technical skills, meet the continuing education requirements of nearly 100 accreditation agencies, and give professionals the training they need to stay productive.
Our Learning Library has more than 13,000 training products and is updated regularly with over 100 live courses and 500 new products added each month.
Learn more about Lorman's Enterprise Level Subscriptions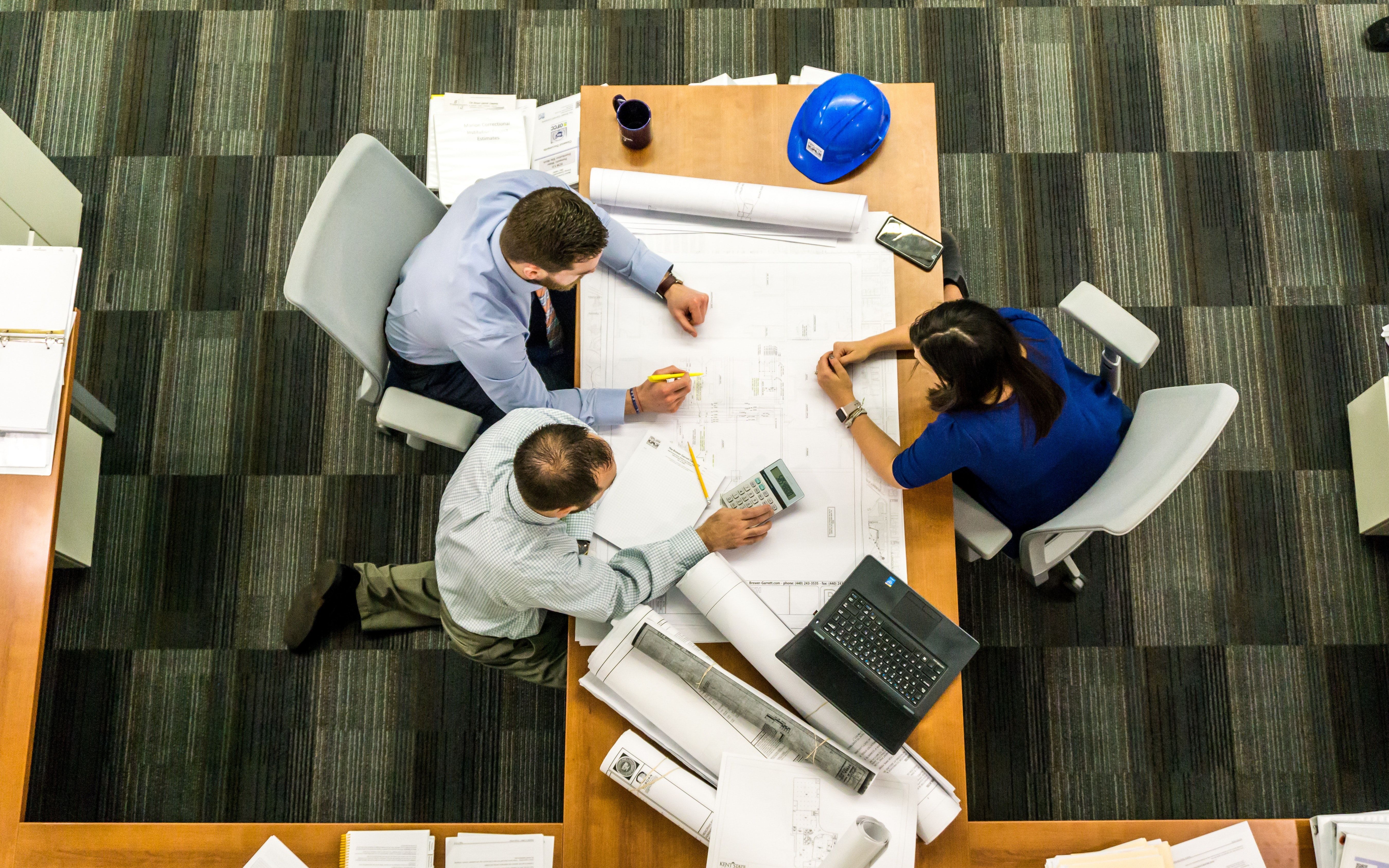 Managing a workplace effectively means ensuring your workforce is equipped with training and tools to perform their work efficiently and successfully. But what happens when crisis strikes?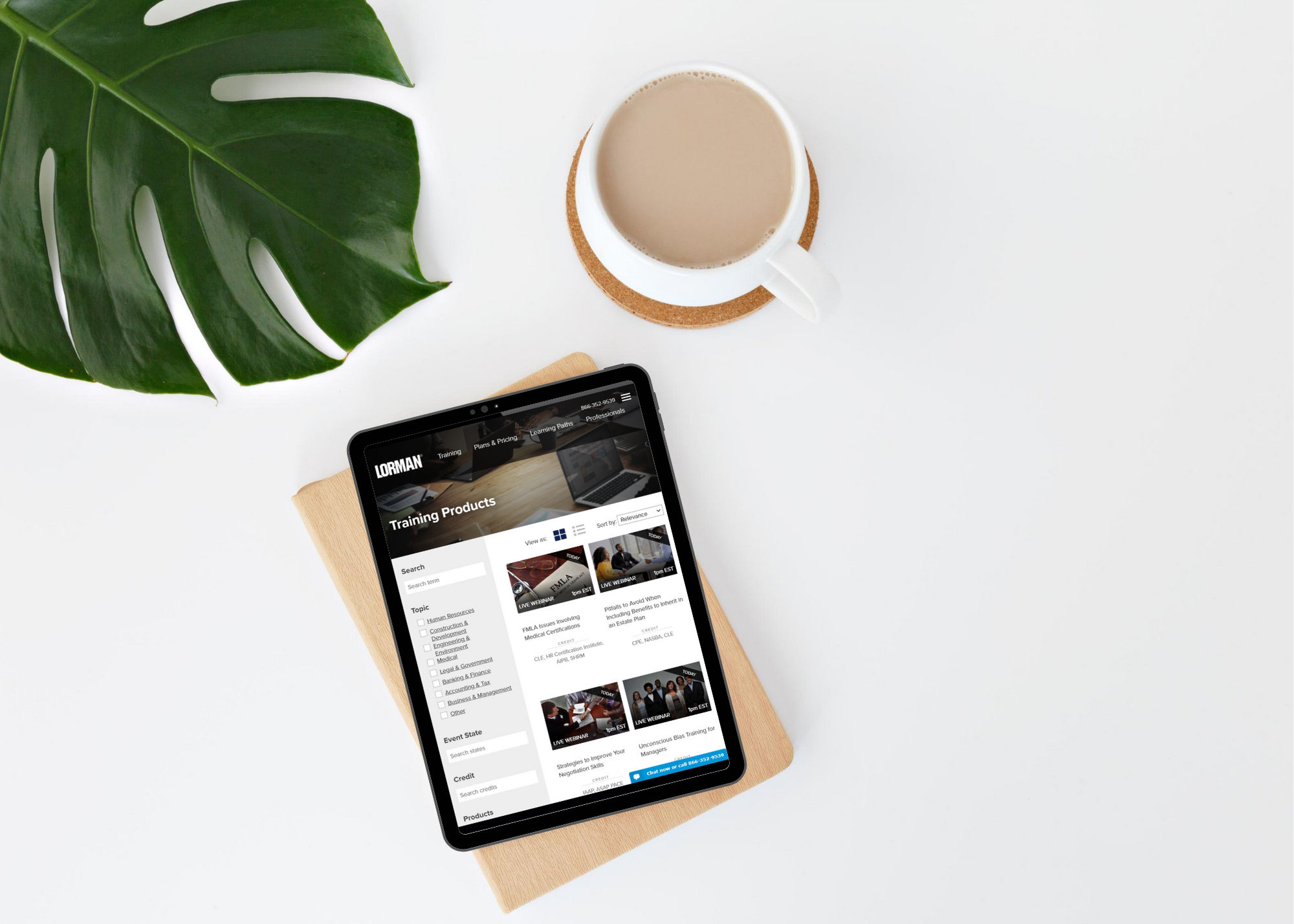 Online training courses are one of the most powerful and effective learning tools a company can provide its employees. When searching for platforms providing online training content, companies should look to find providers that can offer both.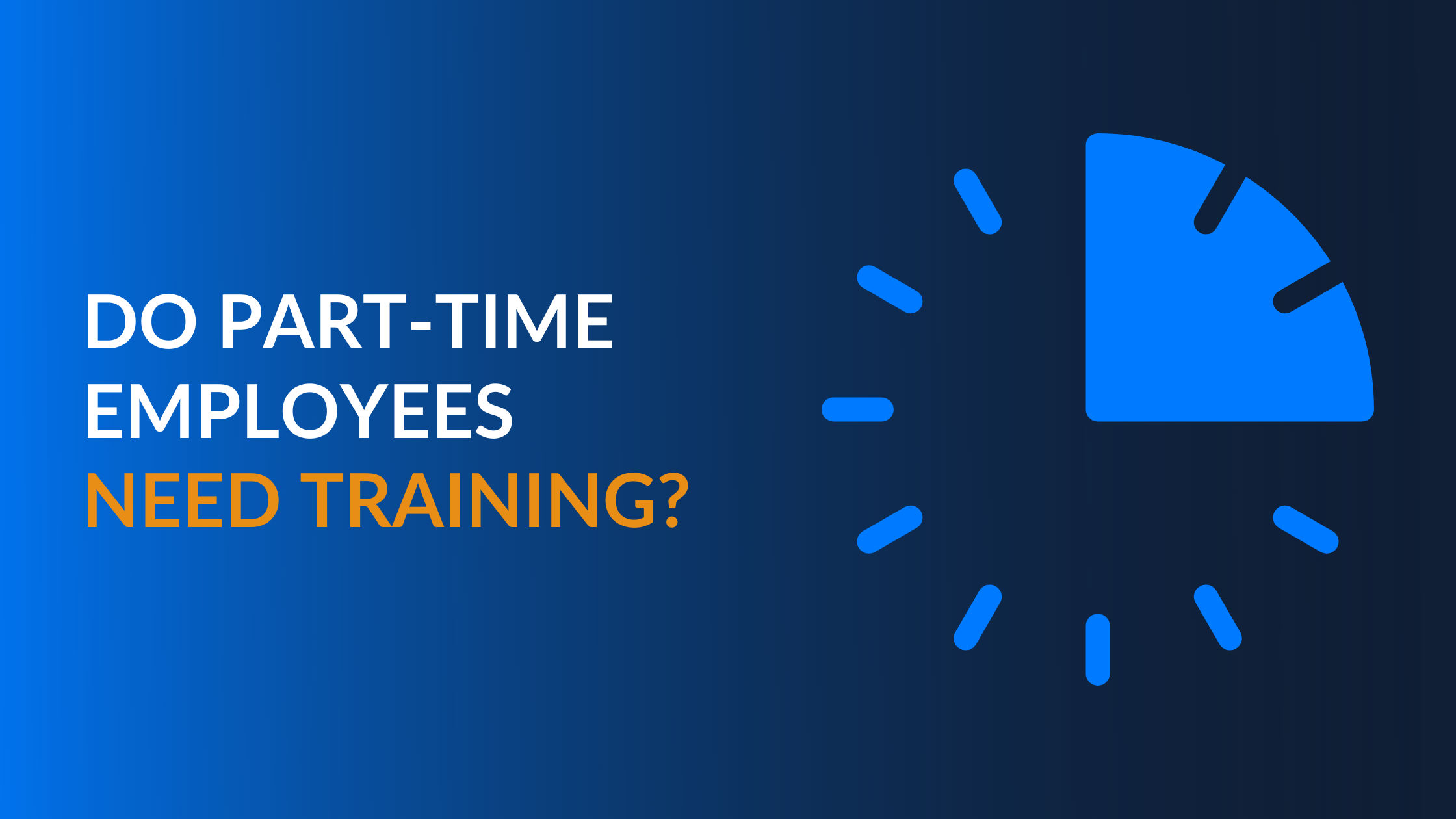 Part-time employees are an integral part of a company's success and often pick up a lot of important work. Here we'll take a look at the benefits of providing equal training and development opportunities to your part-time employees.