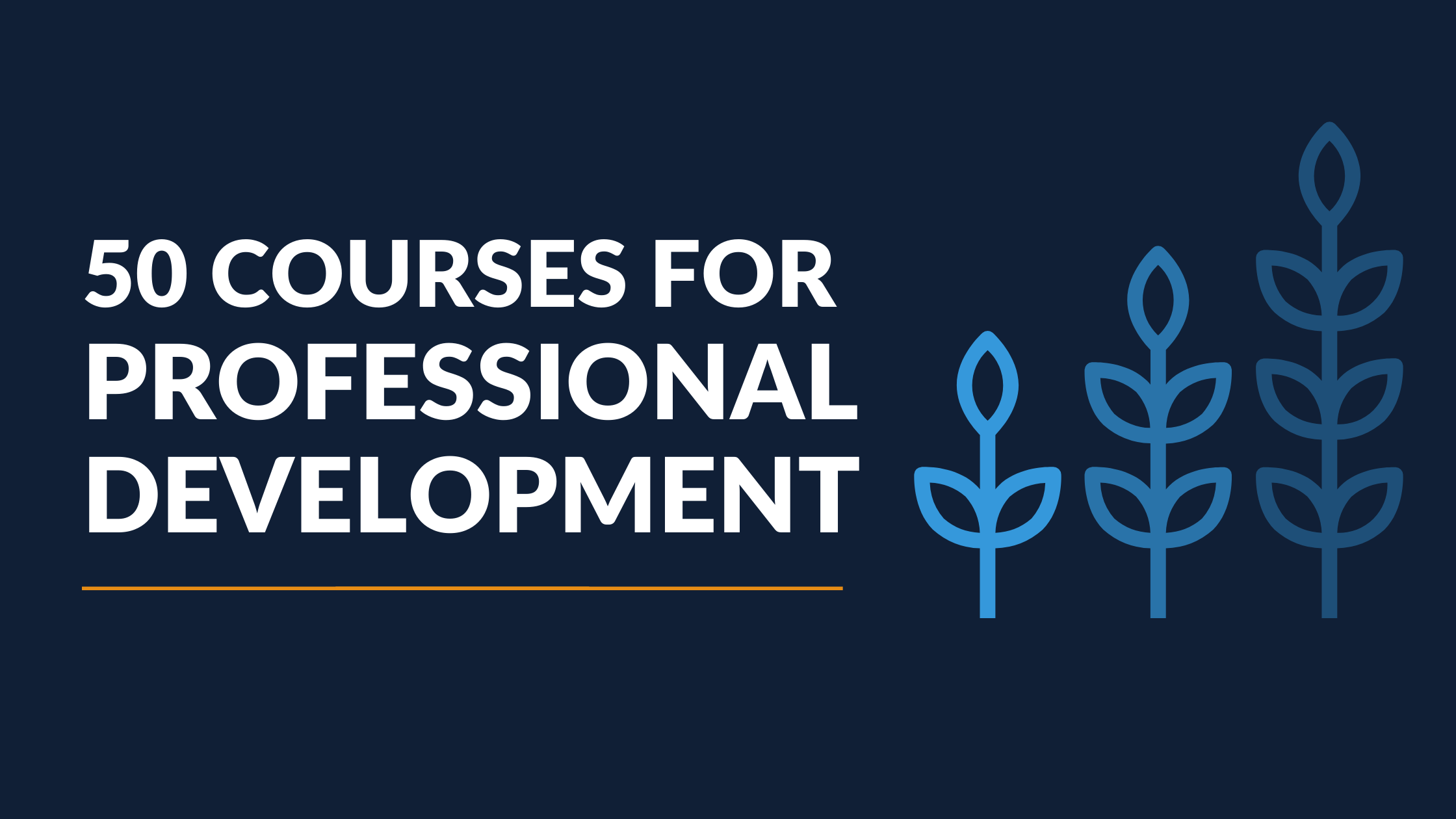 50 Professional Development Courses
---
Hardworking professionals dedicate a lot of time to improving niche abilities and keeping up with industry trends. However, professional development courses that equip you with tools to advance your career or sharpen soft skills are often neglected.
November is Career Development Month and to help you prepare, we handpicked some of the best upcoming and on-demand professional development courses in our Learning Library.
Prepare to take your career to the next level with 50 courses that will help you be a better employee, coworker, leader, and all-around professional.
P.S. Scroll to the bottom of this page to see how you can gain unlimited access to every single course on this list!
Productivity Courses

1. Techniques for Getting and Staying Organized
Is your desk cluttered with past, current, and upcoming projects? This course teaches you how to best approach your responsibilities and speed up the flow of work on your plate.
2. Where Did the Time Go? Five Ways to Accomplish a Lot More in a Day
We can't add more hours to the day, but we can learn to increase productivity and make the most of each day. This course highlights strategies you can use immediately to see an immediate and tangible gain in personal productivity.
3. Designing a Productive Environment for Your Employees
Did you know more than 75% of people feel they are not productive at their jobs? This course helps you assess and uncover workplace issues and offers suggestions for different paths to resolutions.
4. Essential Techniques for Productive Meetings
Meetings often lack a clear purpose, which is why most professionals dread them. This course highlights ways to execute purposeful and focused meetings that result in solutions.
Communication Courses

5. Best Practices to Improve Your Communication Skills
Every company experiences communication breakdown or barriers at one point or another. This course explains how to eliminate negative attitudes and improve relationships with clear workplace communication.
6. Greetings, Salutations, and Jargon: Business Etiquette for the Administrative Professional
Failure to use proper etiquette in the office can actually expose your own weaknesses. This course teaches the significance of etiquette in the workplace and provides ways to make a positive and professional impact.
7. From Butterflies to Speaking Highs: Presenting with Confidence
Does the thought of speaking or presenting at work make your stomach turn? This course equips you with the techniques and skills you need to engage your audience, give an effective presentation, and feel confident while doing so.
8. Business Etiquette: Tips and Rules You Need to Follow
This course highlights everything you need to know in order to make a good impression at work, whether it be with in-house staff or with clients and customers.
9. Essential Communication Techniques for Administrative Professionals
Most professionals have experienced unreasonable expectations, emotional outbursts, and cloudy communications in the workplace. This course teaches you how to communicate more clearly, professionally, and effectively.
10. Workplace Etiquette For A Successful Career
Companies spend hundreds, thousands, even millions of dollars on customer service and training, yet lack professionalism and etiquette in the workplace. This course explains how to make a positive and professional first impression through tidbits of wisdom and humorous anecdotes.
11. Strategies to Deal with Miscommunications
How does miscommunication happen? And why is written communication especially challenging? This course highlights common communication challenges and how to overcome them with specific strategies.
12. Tips on How to Sound More Professional at Work
We've all interacted with peers who are stiff and uncomfortable to interact with. In fact, these people are often referred to as robots. This course will show you how to communicate clearly and give you the tools to speak eloquently at work.
Writing Courses

13. Usage and Form in Business Writing
This course shows you how to reach different attention spans and learning styles, recognize persuasion vs. manipulation, make your message match your intention, and write effective subject lines and closings.
14. Developing a Writing Style That Focuses on the Reader
Even if you know how to write, are you sure you know who your reader is and how you should write to them? This course helps you gain an understanding on how to write for your reader — with confidence.
15. How to Develop a Business Writing Style
Did you know we spend one-third of our time at work writing? This course teaches you how to develop a business writing style that communicates ideas in a way that is engaging and notable.
16. Punctuation Basics for Business Writing
Are you guilty of overusing commas? Are you unclear about where to put apostrophes? Are you unclear about what a semicolon even does? This course is valuable to the punctuation impaired looking to improve their business writing.
17. Business Writing Fundamentals: Finding Common Mistakes
This course is useful for content writers, social media personnel, office administrative personnel, and customer service technicians to enhance positive communications to mitigate conflicts, engage client retention, and highlight the company as knowledgeable and fair in its practices.
18. How to Write Like a Leader: Powerful Tools to Get Your Message Across
Have you ever sent out a memo that caused unintended conflict? Do you wait days for an email reply to your simple questions? This course provides tips and tricks for writing with clarity and professionalism in a leadership role.
19. Business Writing Fundamentals
Technical writing skills are highly valued in the marketplace, especially when it comes to accelerating your career success, increasing your chances of getting a job offer or promotion, and even making more money. This course helps you understand how to write with clarity and precision.
20. Technical Writing Best Practices
This course teaches you to prepare documents faster and with confidence when you become familiar and comfortable with the rules and methods of technical writing.
Management & Leadership Courses

21. Best Practices for Communicating Performance Expectations and Goals
When expectations are not clearly communicated in the workplace, employees tend to be less engaged and productive. This course will help you enhance your employees' performance by properly communicating your expectations and strategy.
22. Manager Documentation Do's and Don'ts
Proper documentation makes budgeting, reporting, discipline, procedures, and other areas easier to execute, giving you a strategic edge in the workplace. This course gives you hands-on practice in the art of documentation.
23. Be Assertive: Confrontation Skills for Managers and Supervisors
Tension is natural, and workplace conflict cannot be avoided. This course helps you gain a better understanding of how managers can address and resolve workplace conflict using assertiveness and confrontation skills.
The words leadership and management are often used interchangeably, but there are differences between each approach. This course helps you understand the distinction, and explains which situations require leadership, which require management, and when and why both are necessary skills.
25. First Time Supervisor: Strategies for a Successful Transition
Are you new to the management world? This course provides you with the skills and knowledge you will need to be an effective supervisor, and helps you understand the path forward to successfully supervise others.
26. How to be a Successful Leader in Times of Crisis and Rapid Change
All leaders must deal with crisis as some point in their career. More often than not, they are wildly unprepared to do so. This course helps you prepare personally and professionally to lead successfully during times of crisis, change, and uncertainty.
27. Creating Better Leaders: How to React to Different Situations
New challenges for leaders arise every single day. This course will guide you in developing a decision-making framework to help you successfully navigate common leadership challenges.
28. How to Create a Positive Workplace Culture
Amongst the other responsibilities in our careers, we often fail to prioritize workplace culture. This course explains how creating a more positive and enriching workplace can enhance overall productivity and increase retention.
29. Leader Mindsets: The Key to Unlocking Effective Leadership
65% of employees say they would prefer a new boss over a raise. This course will help you awaken your mindsets and learn how to harness the power of mindsets to enhance your personal leadership, as well as the leadership throughout your organization.
30. The Long Distance Leader: Strategies for Leaders Separated From Their Team by Location and Time Zones
If you lead a remote team, this course will help you be more successful in building your team, developing your people and creating results from your team, and will leave you with confidence to use these new skills.
Software Courses

31. Data Management Best Practices in Excel®
Managing large amounts of data in Excel is complicated. This course gives you the tools you will use for effective data management in Excel® and a guide on how to use these tools.
32. Utilizing Microsoft® Word™ Features and Functions
Sometimes an email just can't communicate information in the right way. This course will teach you how to make great looking professional documents in Microsoft® Word™.
33. Create and Manage an Excel® Database
This course, led by Excel® Expert David H. Ringstrom, CPA, shows you how to leverage one of the most powerful aspects of Microsoft® Excel®: using your spreadsheet as a database.
34. Analysis Reports in Microsoft Excel
Looking to master analysis reports in Excel? This course provides you with the tools to master analysis and reporting, from data cleansing to visualization, and teaches you to simplify statistics and realize the importance of PivotTables.
35. Advanced Microsoft® PowerPoint® Training
Professionals often worry their PowerPoint presentations will be unengaging to their audience. This course will highlight some of the more useful (but less used) functions in PowerPoint and demonstrate the newest features Microsoft has added to increase the power of PowerPoint substantially.
36. Excel: Mastering Lookup Functions
This course teaches you how to properly use the Lookup functions VLOOKUP, HLOOKUP, INDEX and MATCH to save time and minimize data entry errors.
37. Excel® Power Tips and Shortcuts
Are you hoping to increase your overall competence in Excel? This course provides tricks and shortcuts that will make you instantly more proficient.
38. Utilizing Excel® Dashboards for Effective Reporting
This course will show you how to take large amounts of data from many sources and process it into great reports and user-friendly dashboards.
39. Excel® - Mastering Advanced Functions
How do you compare items in lists? How do you avoid lookup formulas from displaying errors when Excel can't find a match? This course answers all of your questions to help you master some of Excel's most advanced functions.
40. How to Create High Impact Excel® Reports
Are you confident in your ability to analyze raw data, but lack the skill to turn it into a visually attractive and impactful report? This course helps you turn raw data in meaningful information that is also aesthetically appealing.
41. Utilizing Formulas in Microsoft® Excel®
This course provides valuable tools to make you a master at creating formulas, auditing worksheet formulas, mastering the way to understanding many of the 450+ functions, and gives real insight and depth into highlighted functions like VLOOKUP, COUNTIF, and ROUND.
Career Advancement Courses

42. Best Practices for Reducing Work-Related Stress

This course will teach you to identify symptoms of stress, what triggers it, and some of the best techniques for reducing work-related stress.
43. A Path to Your Ultimate Career Success by Expanding Powerful Personal and Business Networks
You can't reach every goal or achievement in your career alone. This course teaches you how to expand your network and create impactful business relationships that last.
44. Best Practices for Networking Inside and Outside of Your Organization
Ever heard the phrase "it's not what you know, it's who you know"? This course describes the importance of social capital and teaches you the skills necessary to network both inside and outside your organization.
45. Workplace Etiquette For A Successful Career
Over the course of your career, you will most likely work in an array of office settings — from buttoned-up large corporate offices to small, casual startups. No matter what, it's important to learn the significance of workplace etiquette to prepare you for any role.
46. Work From Home Programs Dos and Don'ts
Even if you don't manage a team, it's good to know proper telecommuting procedures. This course discusses work from home policies, keeping up virtual morale, and how to utilize technology as a management tool.
47. How to Run a Successful Virtual Meeting
Virtual meetings can be long, frustrating, and unnecessary. This course shows you how to fix online meetings, so you feel empowered and experience productivity gains from happy participants.
48. Cross-Cultural Collaboration for Effective Teams
This course helps you build your understanding on how you should approach different situations with your multicultural team members to create an effective global team.
49. Developing Active Listening in Order to Avoid Conflict
Experts say 42% to 57% of our time communicating is spent listening. This course explores how to become a better listener and avoid being misunderstood by others.
50. Project Management Skills: Planning to Completion
This course will ensure that your projects are delivered on time, within budget and to the specified quality by applying sound project management practices.
Take Advantage of These Courses Today
Did more than one of these courses catch your eye? Then it just might be worth your while to invest in your continuing education and professional development.
The Lorman All-Access Pass gives you unlimited access to every resource in the Lorman Learning Library, including live and on-demand courses, audio recordings, slide decks, and more learning materials.
Receive unlimited training for less than $2 per day. Learn more about Lorman's All-Access Pass.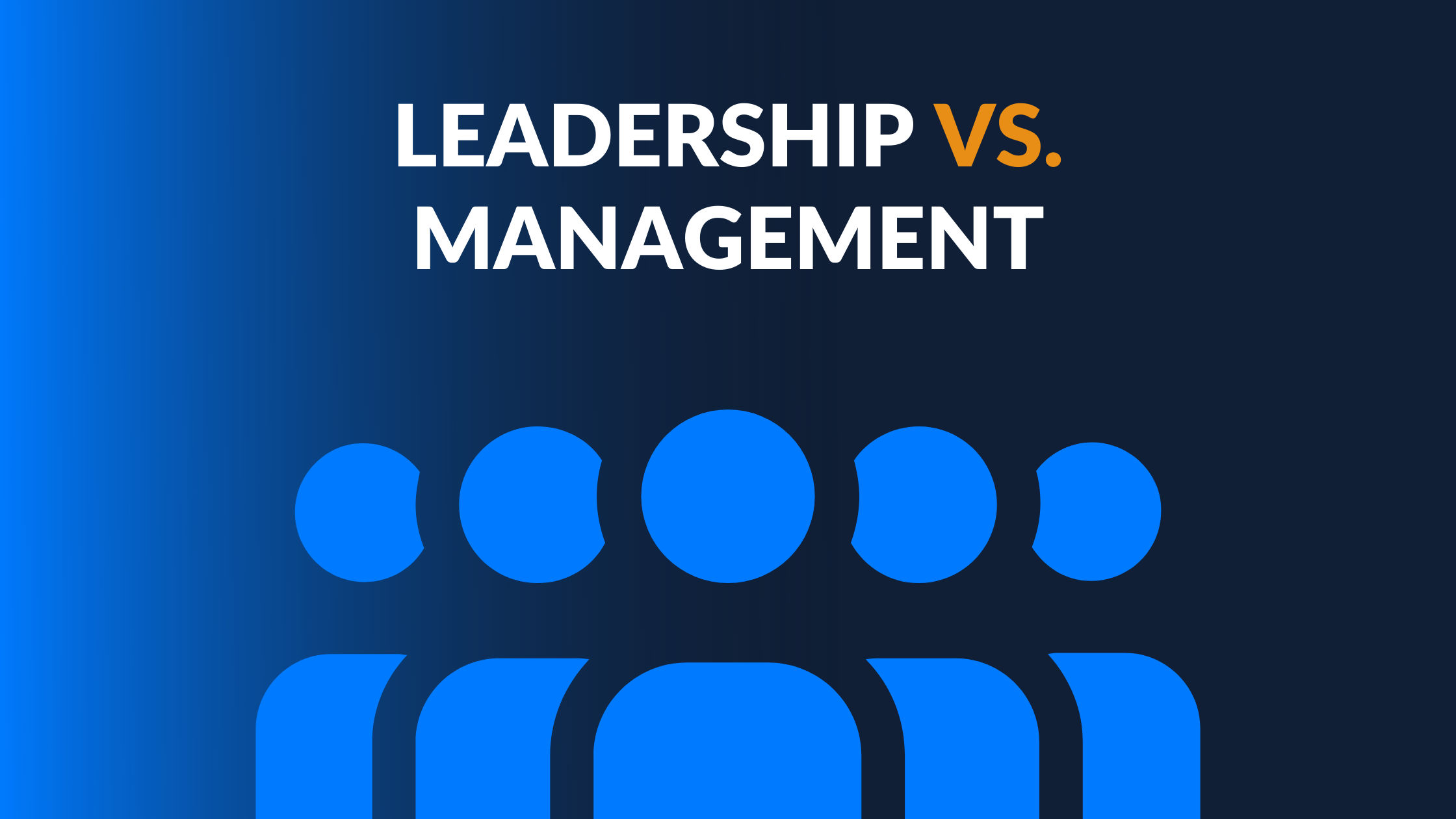 Leadership and management are important skills in business. And although the words are often used interchangeably, there are distinct differences between leadership vs. management.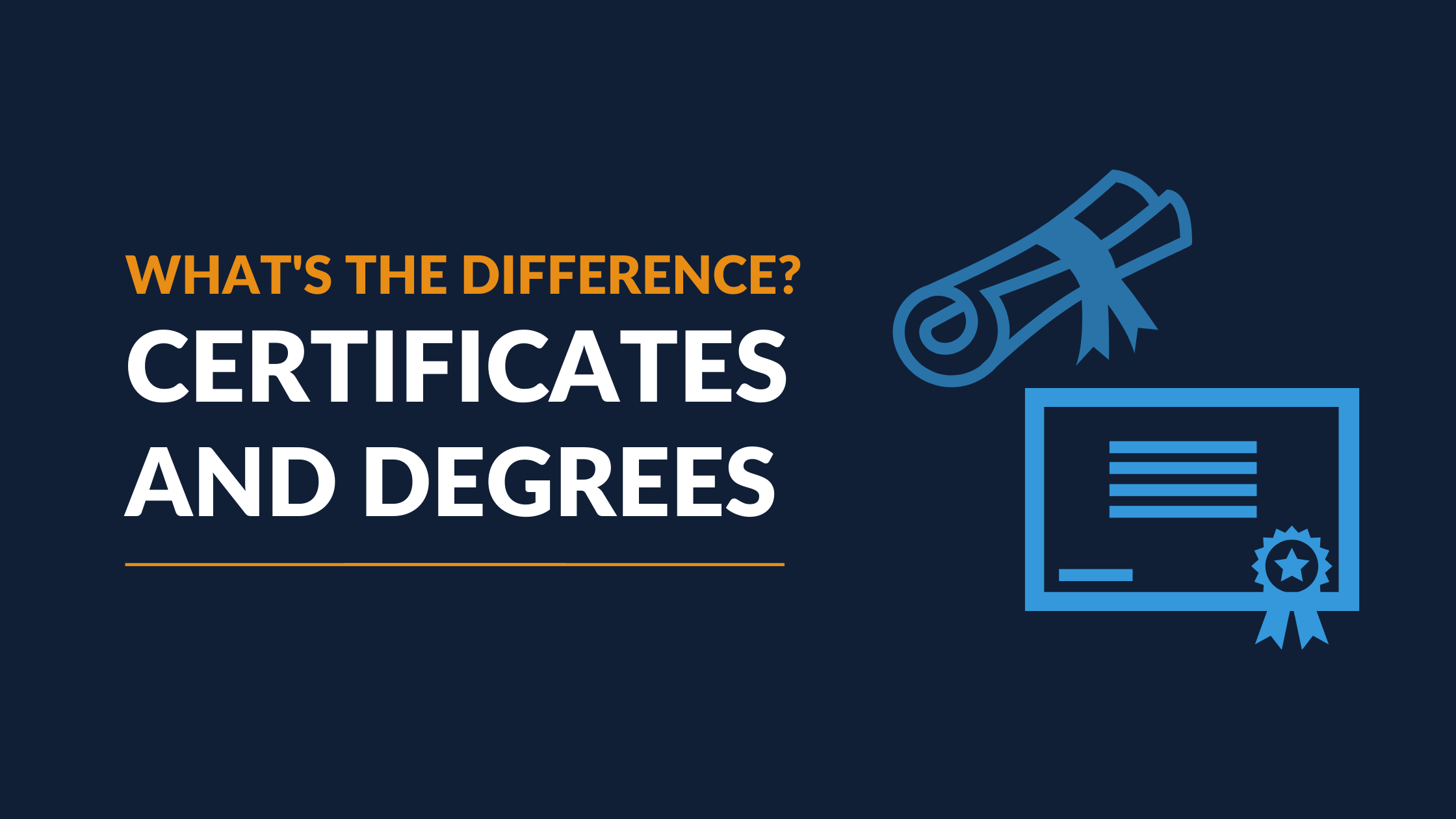 Education and occupational outlook are closely aligned. While many agree more education tends to mean higher pay, the type of education isn't always clear. Is it better to get a certificate or degree?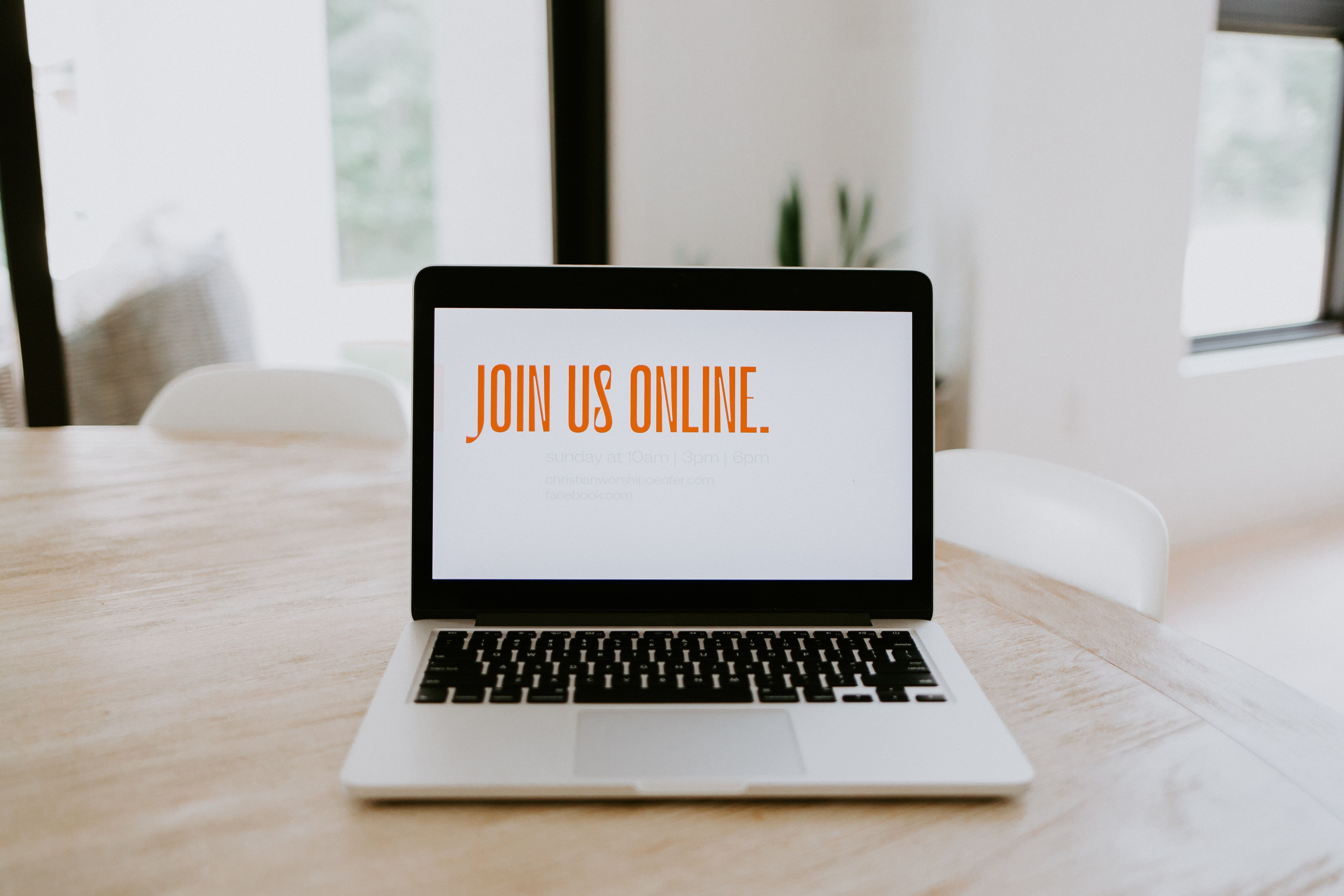 The availability of online courses has made it increasingly hard to figure out which ones will give you the most value for your money. Here are 9 questions to ask before investing in online training.