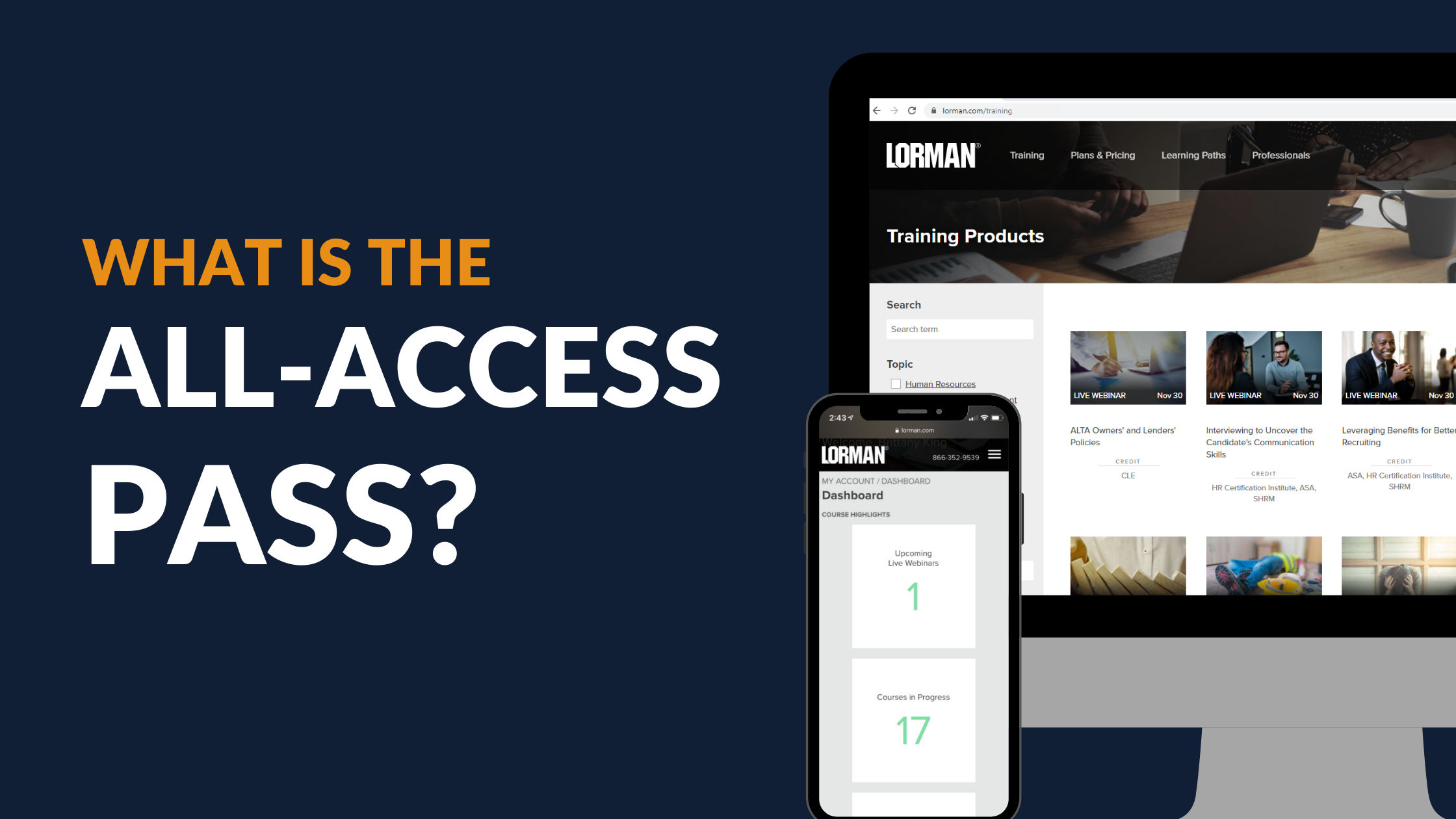 What is the Lorman All-Access Pass? [Infographic]
---
Are you ready to take control of your professional development with unlimited access to Lorman's entire Learning Library?
We created the Lorman All-Access Pass for professionals like you to have a one-stop shop for online training and continuing education.
Interested in learning more? We've got you covered:
About the All-Access Pass
The All-Access Pass is the best single source for professional development, giving you unlimited access to our extensive library of courses and resources.
All-Access Pass holders have full access to everything in our library, including live and on-demand courses, white papers, audio recordings, and more.


Who is the All-Access Pass for?
The All-Access Pass is for anyone looking to invest in their professional development.
Our members are lifelong learners who utilize our growing Learning Library for:
Professional Development. We serve ambitious professionals looking to advance in their careers.
CE Credit. We help professionals who need continuing education to maintain a certification or stay compliant.
What's included in the All-Access Pass?
The short answer: Everything.
The longer answer: The All-Access Pass gives you unlimited access to the entire Lorman Learning Library. You can attend live webinars, watch on-demand courses, download educational material, earn CE credits, and more.
See everything the All-Access Pass has to offer below:



How Lorman Can Help You
Remember, our All-Access Pass gives you unlimited access to:
Professional-level online courses with training across 33 topics, with courses for both hard and soft professional skills.
CE credits and certifications. We work with nearly 100 accreditation agencies to provide CE credit to licensed professionals nationwide across numerous industries.
Our robust Learning Library with 4,000+ courses and more than 13,000 total resources.
Learning Paths to help you determine goals and create a path of required coursework designed to enhance a core area.
Access to our library of on-demand training programs and upcoming live webinars.
Our next-generation Learning Platform so you can easily manage your personal training.
Whether you're in the market for a new job, are gunning for a promotion, or simply want to feel more confident in your role, the Lorman All-Access Pass will help you reach your professional goals.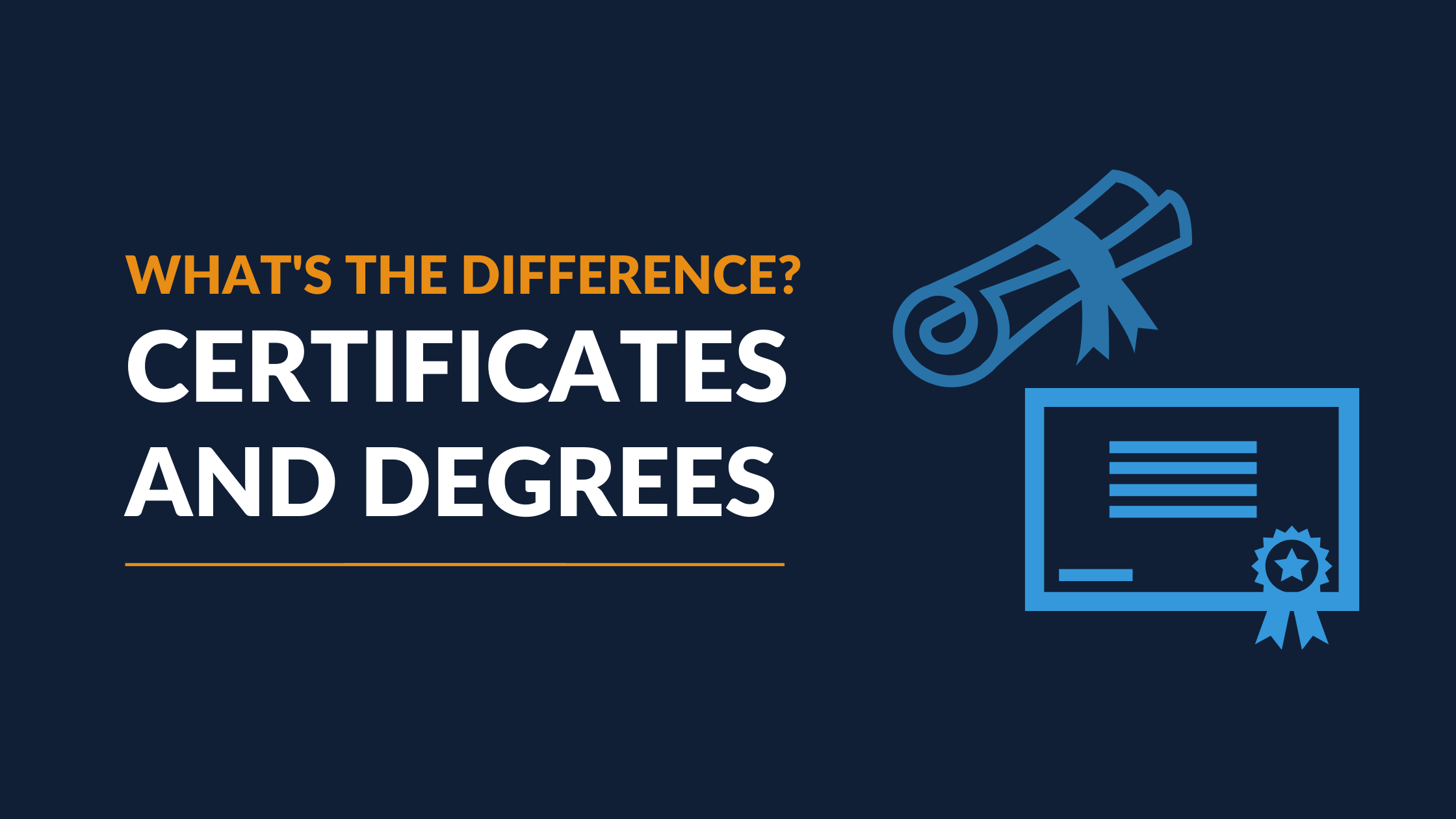 Education and occupational outlook are closely aligned. While many agree more education tends to mean higher pay, the type of education isn't always clear. Is it better to get a certificate or degree?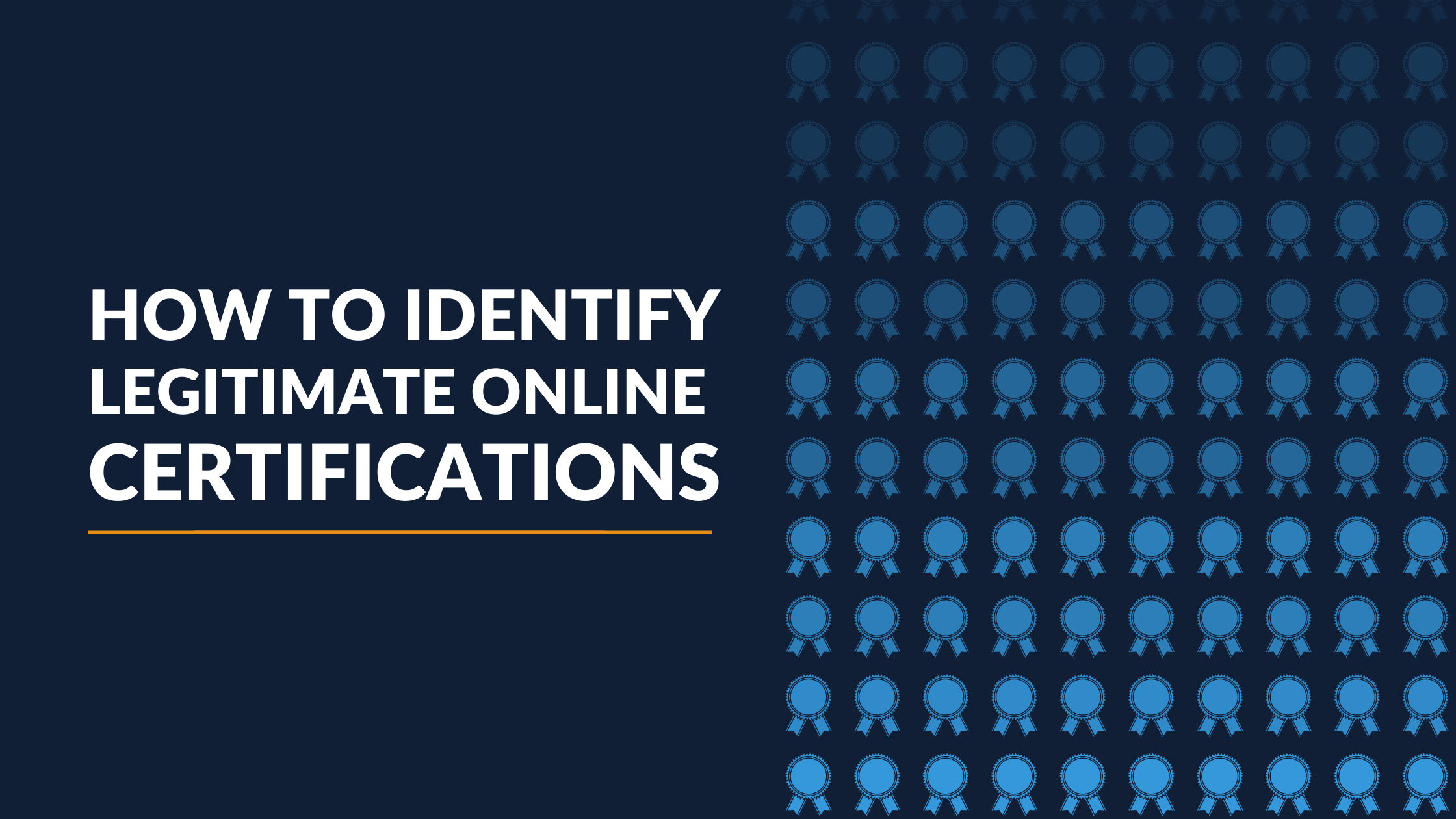 Online certifications prove you can handle specific programs but also help strengthen important skills. So how can you tell which ones are worth it? Here are 5 questions to ask to identify legitimate certifications.
Continuing education is a key component to the success of many professionals around the world, but many professionals still put off employer-mandated CE until the last possible minute.