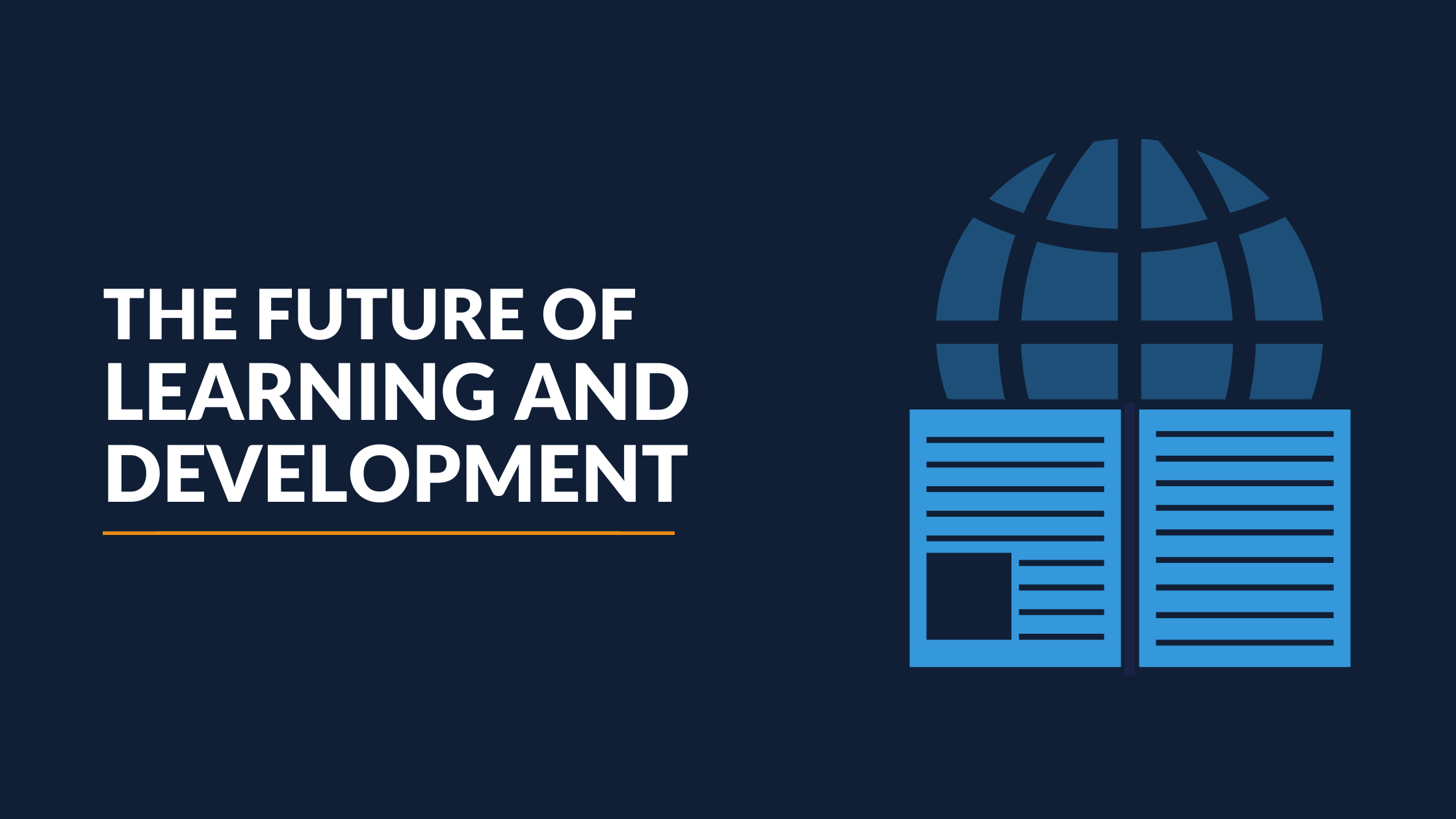 The Future of Learning & Development: Goodbye Classrooms, Hello eLearning
---
The learning and development (L&D) industry has taken advantage of online capabilities since the early 1990s. The advent of the World Wide Web made it possible for early eLearners to share and receive information with instructors outside of the classroom via email or webcam.
In 1994, CALCampus, a higher education institute and pioneer in online distance learning, began offering an online curriculum. Soon after, the University of Virginia Beach issued its first Ph.D via courses completed exclusively through email.
Even though digital learning has been sought after for decades, the demand has grown significantly since the nineties. Anything that can be pocket-sized and readily available is a hot commodity in today's world.
Saying "Au Revoir" to the Traditional Classroom
Today's society is focused on convenience and accessibility. And when other factors arise, such as a global pandemic, distanced learning is a necessity.
Convenience aside, online learning and development has a lot of supplementary benefits. Compared to crash courses and lunch-and-learns, online courses allow for longer, in-depth segments to help learners retain information. Conversely, online courses are also flexible and can be paused, re-watched, and accessed later for individuals who respond positively to shorter learning sessions.
New skills and habits cannot be mastered in one day of intense training. Online learning allows individuals to continuously learn at their own pace, without losing interest in continuing education.
But there is a catch: online learning and development cannot be whittled down exclusively to random YouTube videos and amateur blogs. The foundations of good self-paced online learning plans must be based on virtual instructor-led training courses and impactful, quality resources.


Blended Learning
In recent years, blended learning was introduced to L&D programs so learners could take advantage of both electronic and online media as well as traditional face-to-face teaching. Blended learning is a solution to the fatigue learners experience after intense one-day training sessions. These concentrated lessons leave learners feeling overwhelmed and, ultimately, the information is quickly forgotten.
The demand for online learning material spiked earlier this year due to the novel Coronavirus pandemic. Conventional blended learning strategies had to immediately pivot to online only.
The sharp move toward eLearning is not a fad. In fact, only 5% of surveyed companies believe their learning strategy will return to what it was pre-pandemic.
Location, Location, Location
eLearning solves another problem in the L&D industry: proximity to industry events and conferences.
Orlando, Florida, for example, is often considered the number one city in America for conventions. On average, Orlando hosts more than 200 conventions each year and famously boasts over 10 miles worth of hotels and rentals on International Drive.
Cities like Las Vegas, Chicago, Miami, San Antonio, Phoenix, and Washington, D.C. are also popular destinations for industry conferences.
However, let's say you work in Cedar Rapids, Iowa. You and your team know of at least three industry events you would like to attend. Sending employees to major conferences may be feasible for companies once or twice a year, but this limits the learning opportunities employees can experience.
Online learning is available anywhere and is not dependent on anyone's schedule. Whether you want to learn at three o'clock in the morning or three o'clock in the afternoon, online courses are readily available.


Cost Savings
Cost is often the killer for learning and development opportunities. The cost of purchasing individual courses from separate providers can add up to an exorbitant amount. Unfortunately, the fear of pricing often prohibits individuals from enrolling in courses they are interested in.
For companies, individual training and development reimbursement is shockingly expensive. Annual budget revisions often uncover these hidden costs and can restrict future training opportunities for employees.
eLearning is a viable solution to hidden training costs. Instead of racking up a high annual training bill, organizations can simply invest in one content provider that delivers unlimited courses and resources for every employee.
Revolutionizing How We Learn
While online education is proven to be a more cost-effective and accessible way of learning, people remain skeptical about how effective learning is outside of the classroom.
The ability to partake in learning and development at one's convenience, and the potential to engage with multimedia content and training materials, means learners can retain information in specific ways that work for them.
When learners are removed from the restricted environment of a classroom, education becomes an encouraging and stimulating venture.
So why is online learning the future of education?


1. People learn more in online classes
People aren't just presented more information digitally – they actually learn more in online courses when given the power to control their own learning. IBM found that students learn five times more material in online classes with multimedia content, compared to traditional face-to-face courses.
2. Enrollment retention is higher online
In-person classes struggle to keep learners engaged throughout the duration of the course. eLearning, on the other hand, have higher retention rates with increases ranging from 25% to 60%, according to The Research Institute of America.
3. Online learning is more sustainable
On-site classes also pose a problem for the environment. Online learning reduces the number of commuters, as well as the amount of printed material and energy used. The Open University in Britain reports that eLearning requires 90% less energy and 85% fewer CO2 emissions compared to traditional in-person learning environments.


Personalized Learning
According to BenchPrep, personalized learning is the next big push in the ever-progressing L&D universe. Personalized learning is an accommodating, yet controlled, way of mastering skills and retaining important information.
The 'personal' part of personalized learning refers to the ability to control how an individual learns. There is no one-size-fits all approach to learning a subject, and it is unrealistic to expect different learners to comprehend material in the same ways.
Personalized online learning allows individual learners and organizations to map out flexible and effective development plans.
As BenchPrep states, "A personalized learning plan can efficiently move learners from whatever level they start at to proficiency in the least amount of steps".
Paving the Road Ahead
Where do we go from here? Do we snap our fingers and step into the bright world of online learning? Sadly, the solution is not that simple.
Technology, online education, and worldwide internet availability have evolved significantly since CALCampus first introduced an online curriculum in 1994. However, there are a number of obstacles society faces on the road to eLearning exclusivity.


Internet Availability
In September of 2019, a Microsoft analysis found that 162 million Americans do not have broadband internet. If this number is correct, then nearly half of the United States population lacks broadband, defined as high-speed internet access that is always on and faster than traditional dial-up access.
The Federal Communications Commission (FCC) heavily debates this claim, reporting that only 21 million Americans lack broadband internet, as of 2017. However, the FCC's report is based on self-reported data from internet service providers (ISP), which can be misleading. The FCC counts entire census blocks as having internet access – even if an ISP only supplies internet to one household within those boundaries.
Whether or not the number of people without broadband internet is closer to 21 million or 162 million, the fact remains: an inordinate amount of people in the United States lack access to high-speed internet.
But why is that?
The Pew Research reports that internet 'non-adoption' can be traced to demographic variables such as age, education level, household income, and community type. People in low income and rural areas disproportionately lack internet access.
For many, embracing online norms, like training and development, is near impossible unless broadband internet becomes more attainable for every American.
Computer Ownership
Broadband internet availability is only one piece of the digital puzzle; in fact, even if high-speed internet was more prevalent, Americans still lack accessibility to proper devices.
In 1984, only 8.2% of United States households had a computer at home. By the year 2000, just over 50% of Americans had home computers. And in 2016, 89.3% of American households owned a desktop or laptop.
Nearly 90% of households owning a computer sounds like a lot but consider this: if a family only has a single computer in their own, this could pose potential issues when multiple members of the household require access at once.
This is the reality of the home life amidst the global Coronavirus pandemic. After stay-at-home orders were issued in early 2020, families had to potentially manage two working parents and multiple children attending online school.
Interestingly, one-third of people in the United States live in a household with three or more smartphones. But not every digital platform is optimized properly for mobile. Furthermore, user experience and preference still lean toward desktop – not mobile.
In a study conducted by Perficient titled Mobile vs. Desktop Usage in 2019, it was concluded that while users continue to grow accustomed to online mobile experiences, desktop remains a crucial part of the digital experience.
Perficient breaks down which industries are the most mobile-centric. The study shows gambling, sports, and adult websites have between 61% and 84% mobile users, compared to career and education websites with 44% mobile usage.
Perficient's study reveals the current state of L&D: while mobile importance is growing, desktop remains vital for online education. However, the lack of sufficient household devices could possibly hinder the eLearning experience.
Technological Skills
It is widely assumed in this day and age that nearly everyone living in an industrialized, or more developed, country has moderate or advanced computer abilities. Shockingly, findings have shown our computer skills are far worse than we think.
In a study across 33 rich countries, only 5% of the adult population (aged 16-65) has high computer-related abilities. Only one-third of people can complete medium-complexity tasks.
For learning and development, both users and instructors must learn to adjust to online education. Understanding and implementing key features to leverage technology is vital for the success of eLearning. When online chat, forums, and virtual courses are executed effectively, opportunities to engage learners increase tremendously.
Developing technological skills takes time. The more we are exposed to online tools, the more familiar they will become.
So… What's Next?
In 2020, the United States was forced to create remote environments for business and education overnight. While this may have been successful as a shot-term fix, most of these strategies are not sustainable long-term plans.
What do we need in order to prepare for the future of online learning?
Time: Making broadband internet widely accessible, especially in low-income and rural areas, and ensuring learners are equipped with proper devices will not happen overnight.


Adaptation: Societal changes must take place in order to adapt to digital learning, including better training on computer-related skills and technology.


Commitment: The benefits of eLearning are incomparable. Training leaders must create and commit to a sustainable online L&D plan — and not give up when failures occur.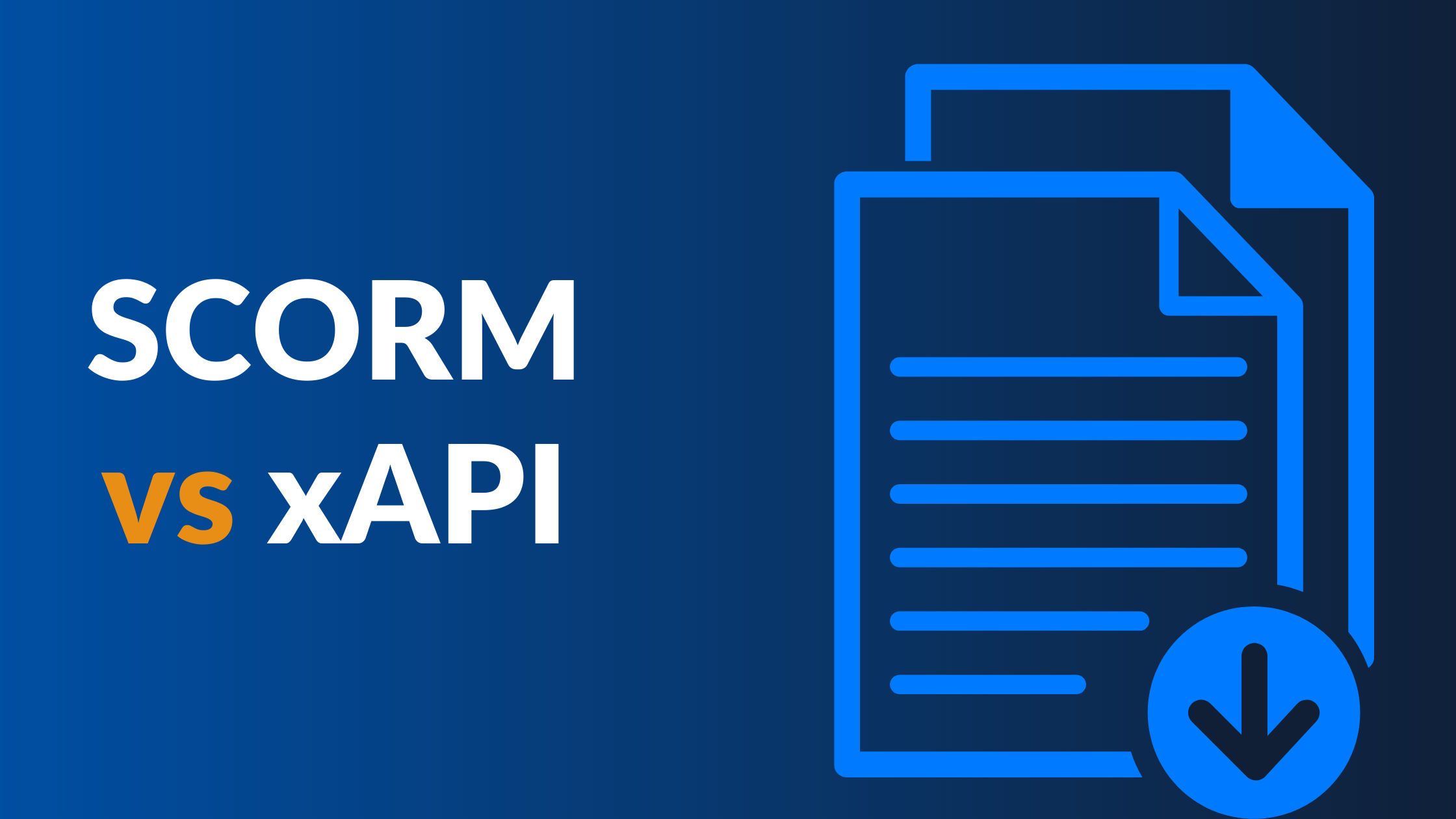 What is SCORM? What is xAPI? Here is everything you need to know about SCORM vs. xAPI eLearning files when shopping for training content for your LMS.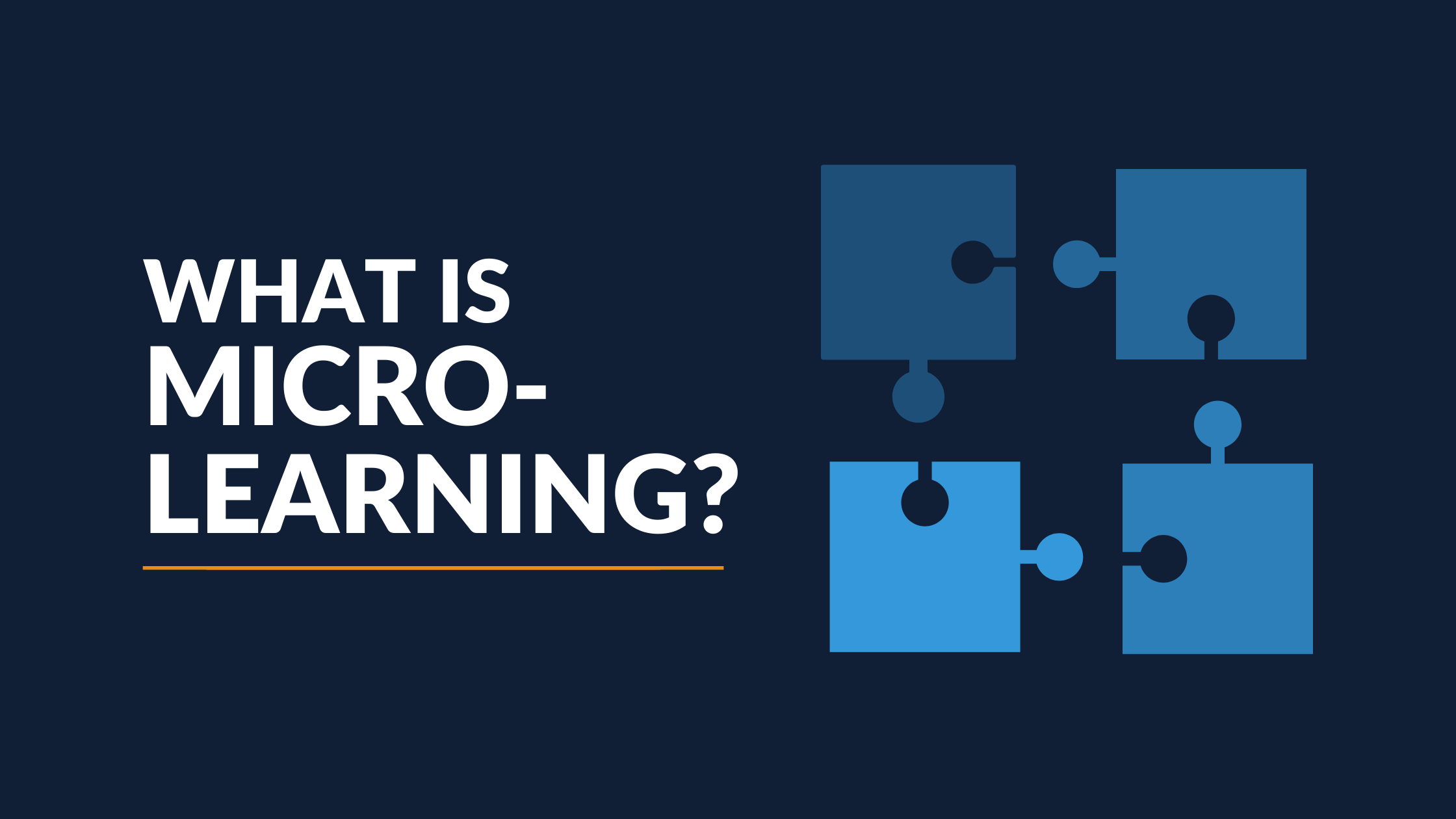 Microlearning is a type of training strategy where information is broken up into bite-sized sections. Microlearning modules allow learners to study at their convenience, which is a huge advantage for those busy professionals with limited time.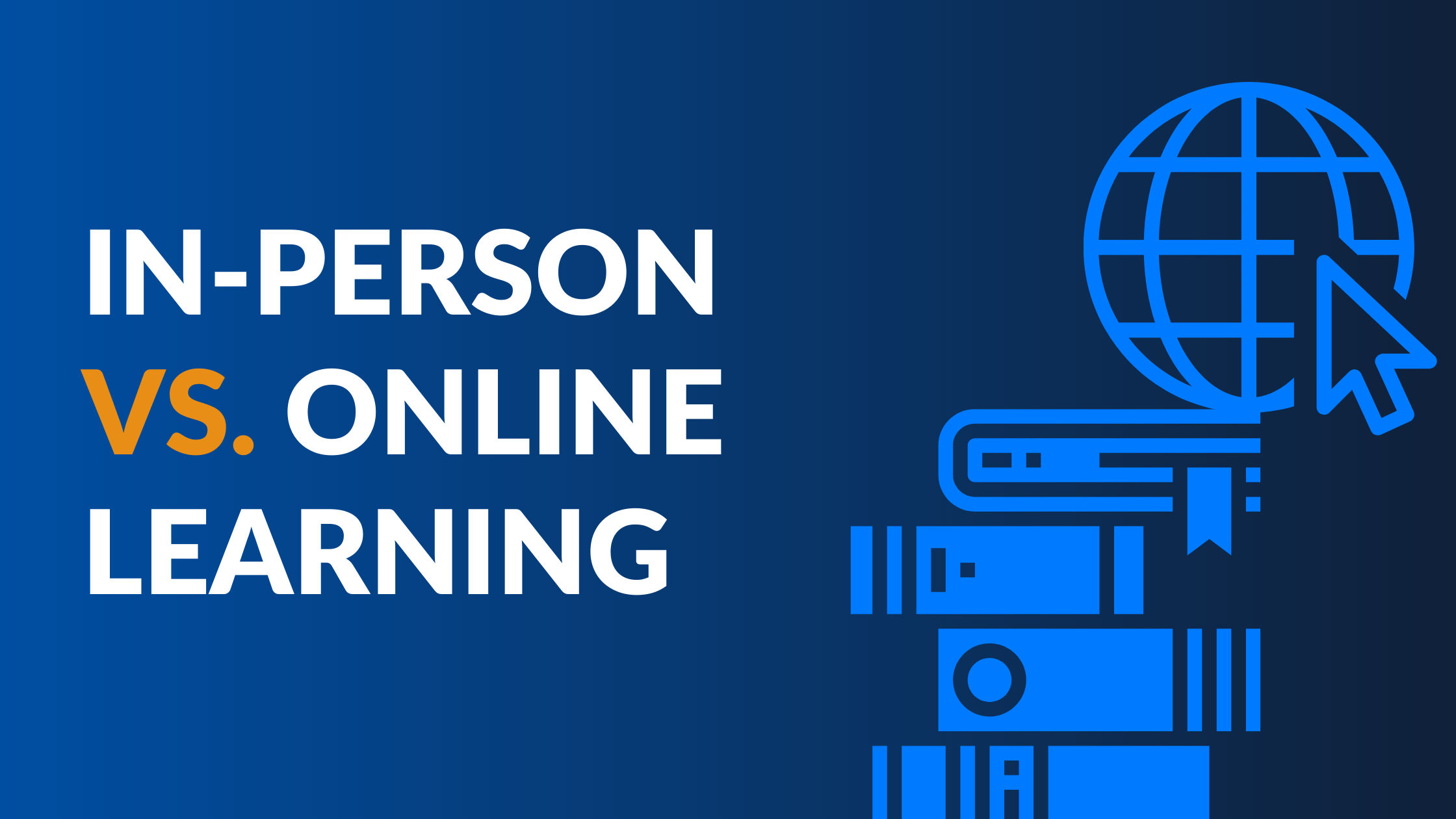 In-person vs. online learning: which is better? Simply put, there are pros and cons to both. Here's what you need to know about in-person and online learning for your employee training program.