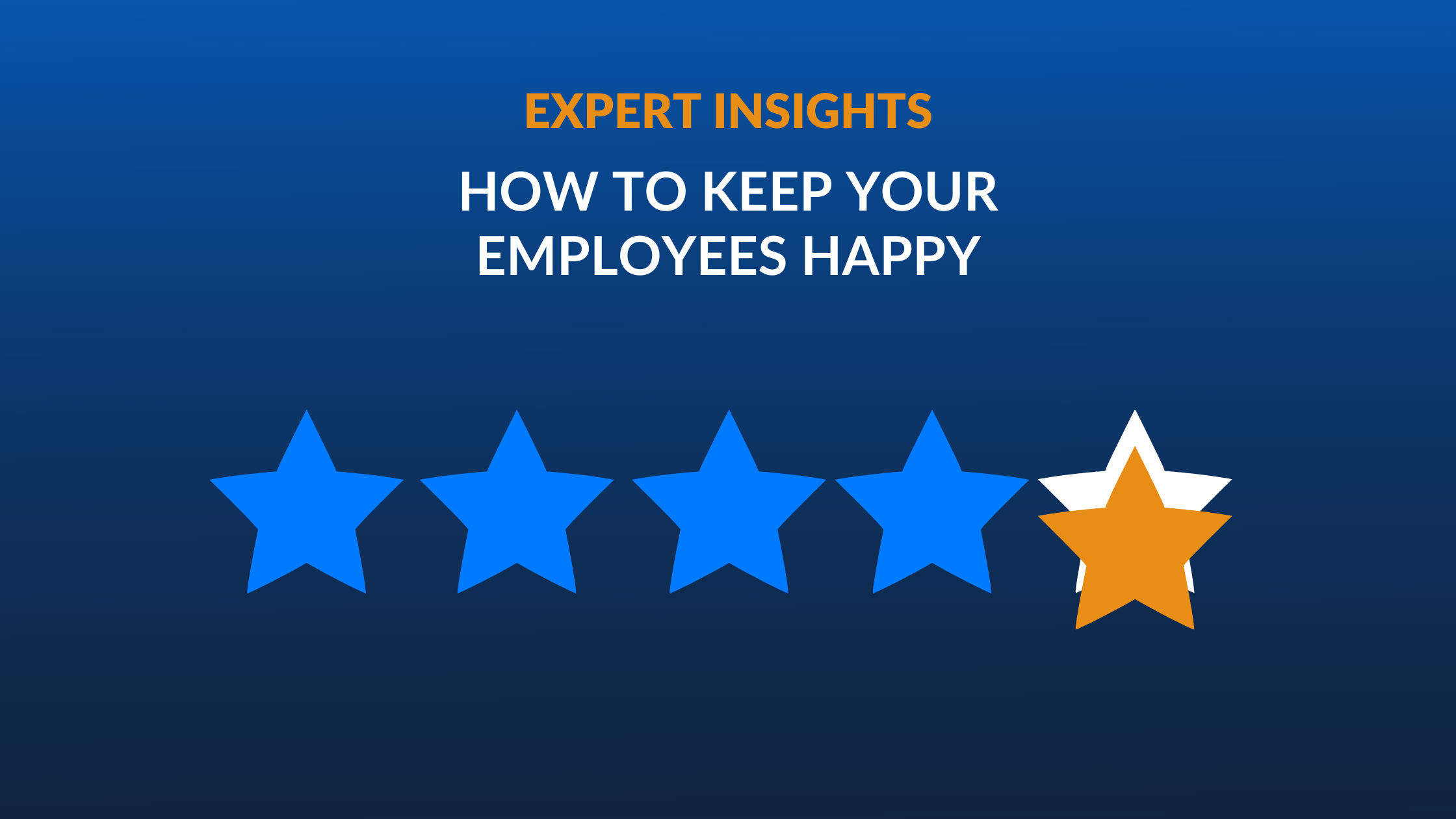 9 HR Leaders Share How They Keep Their Employees Happy
---
Former Campbell Soup CEO Doug Conant believed "to win in the marketplace, you must win in the workplace."
In essence, Conant is emphasizing the importance of a creating a work environment that makes your workers feel engaged and motivated.
So how can you make sure your employees are happy?
We asked 9 human resources experts how they keep their employees happy and what they do to measure happiness in the workplace.
1. Focus on Culture
"The easiest way to engage your employees is to send out a survey to every employee asking them about what they value in the workplace. Incorporate the responses you receive into your company's values and tell your existing employees & new hires about these values.
This will lead to a workplace where people feel heard and their opinions matter. This also creates lines of open communication between remote workers. In turn, your company culture will become a cohesive and welcoming environment and employees will love coming to work each day, even as it's virtual.
Think in terms of the big picture: Always understand your company's 'why'. Reestablish new scheduling and meeting norms; incorporate digital collaboration platforms.
Organizations that integrate well-being into the design of work at the individual, team, and organizational levels will build a sustainable future where workers can feel and perform at their best."
"Another way to boost morale is with team building activities. You can play BINGO, do home-scavenger hunts, create a virtual campfire with s'mores and ghost stories, do ice breaker questions, host a happy hour and more.
The specific way you do team building is secondary to actually making time for it. If you provide your people even 30 minutes per week to get together for fun, you will see a substantial increase in engagement and connectivity.
If you work remotely, then company culture is absolutely important, and you need to be more intentional about it.
I recommend The 8% Rule, which states that you should spend 8% of your time on every virtual meeting focused on fun activities like icebreaker games. If you make this effort, you can build a robust company culture."
"Employee satisfaction is not one size fits all. It is important to evaluate your staff and what motivates them. Also, programs must be constantly reevaluated to ensure they are working to satisfy employees and align with the company's mission.
By giving employees a say in benefits programs, you can help ensure you are putting your efforts in the right spot.
Different generations tend to be motivated by different factors, so by knowing your team you can be sure you are engaging them appropriately."
69% of employees say they would work harder if they were better appreciated.
2. Provide Great Benefits
"After working for three different companies in varying HR capacities, I can say the answer to this age old question is pretty simple: give your employees every Friday off.
I have never seen anything motivate employees like a shorter workweek. After going around and around with our CEO and COO on this matter a year and a half ago (before COVID), we decided to take our workweek from Monday through Friday, to Monday through Thursday, giving employees every Friday off.
However, the catch is that we added an hour of work to our workdays, Monday through Thursday. This made our standard workday 9 hours instead of 8. You can do the math, but this shortened our overall workweek from 40 hours to 36 hours. And we were only able to do this because all of our employees are salaried, exempt employees.
After doing [research] we were convinced that this change would create a team that was happier and more productive. And so far, the data is proving us correct.
Employees are undeniably happier. Who doesn't want every Friday off, while keeping their current salary and benefits? And the cost? Only one extra hour of work Monday through Thursday.
On the productivity side, our analysis shows that our employees are getting more done in a 4-day workweek than they were in 5 days. We attribute this all to employees feeling more satisfied and motivated to power through their work before a three-day weekend."
"Employees are the most motivated when a workplace emphasizes the ideal of "people first, workers second." Benefits, benefits, benefits!
Quality empathy and understanding from managers falls under this umbrella as well. Employees are more likely to perform at work if their workplace also performs services for them.
This mitigates those feelings of exhaustion and exploitation that will ultimately break a business. Having communal identity and mutual support systems are both major motivators."
Only 29% of employees are "very satisfied" with the current career advancement opportunities available within their organization.

3. Offer Training and Development
"Invest in growth. Employees tend to plateau and lose motion when they don't have enough growth opportunities since being stuck in a rut is bad for your career.
You can flip things around by signing up employees for online courses, getting them a mentor, or sending them off to a meetup.
What also helps jumpstart morale if you have a crystal-clear matrix that details what it takes for each person on the team to level up and move up the ladder."
"Most employees want to develop their skills, so we place a heavy emphasis on enabling our people to grow and develop. We do that in a wide variety of ways, including training, appraisals, and providing new and interesting projects.
I focus on having many conversations with team members to get a read on how they're feeling. Additionally, I used proxies to identify team members who may be having a dip in motivation.
Areas like performance, whether they were spending their training budget and engagement in team activities give some insight. None of these alone paints the full picture but helps focus my efforts."
Only 29% of employees are "very satisfied" with the current career advancement opportunities available within their organization.

4. Recognize and Incentivize
"Keeping employees happy is critical during COVID, when everyone is working virtually and not connecting in person. We do a company-wide coffee break over [Microsoft] Teams every other week to highlight big wins, learn from one another, and see each other.
We send periodic thank you gift cards and have a lighthearted office pool around what date we will return to the office, with a gift card as prize.
I try to overcommunicate with employees and check in even more often to make sure they are connected with our Flex HR mission."
"[Supervisors must] get to know their employees as individuals and understand what satisfies them and makes them happy. For some, it's as simple as recognition for their hard work and dedication.
A simple "good job'", "way to go", or thanking someone in public for a job well done is sufficient enough to make an employee happy. For others, it may be the opportunity to have a say and provide input.
Whether it's soliciting and implementing their ideas, putting them in charge of a special project, or asking their input to solve a problem — these can help employees feel valued and appreciated.
For others, they may simply desire personal and professional development. An opportunity to learn new skills or get exposed to new things; an opportunity to do more than what's included in their day-to-day."
92% of CEOs say their organization is empathetic, but only 50% of their employees think the CEO is empathetic.
---
---
Succession planning is essential to help organizations plan ahead by preparing current employees for future key roles and helping them develop in their careers.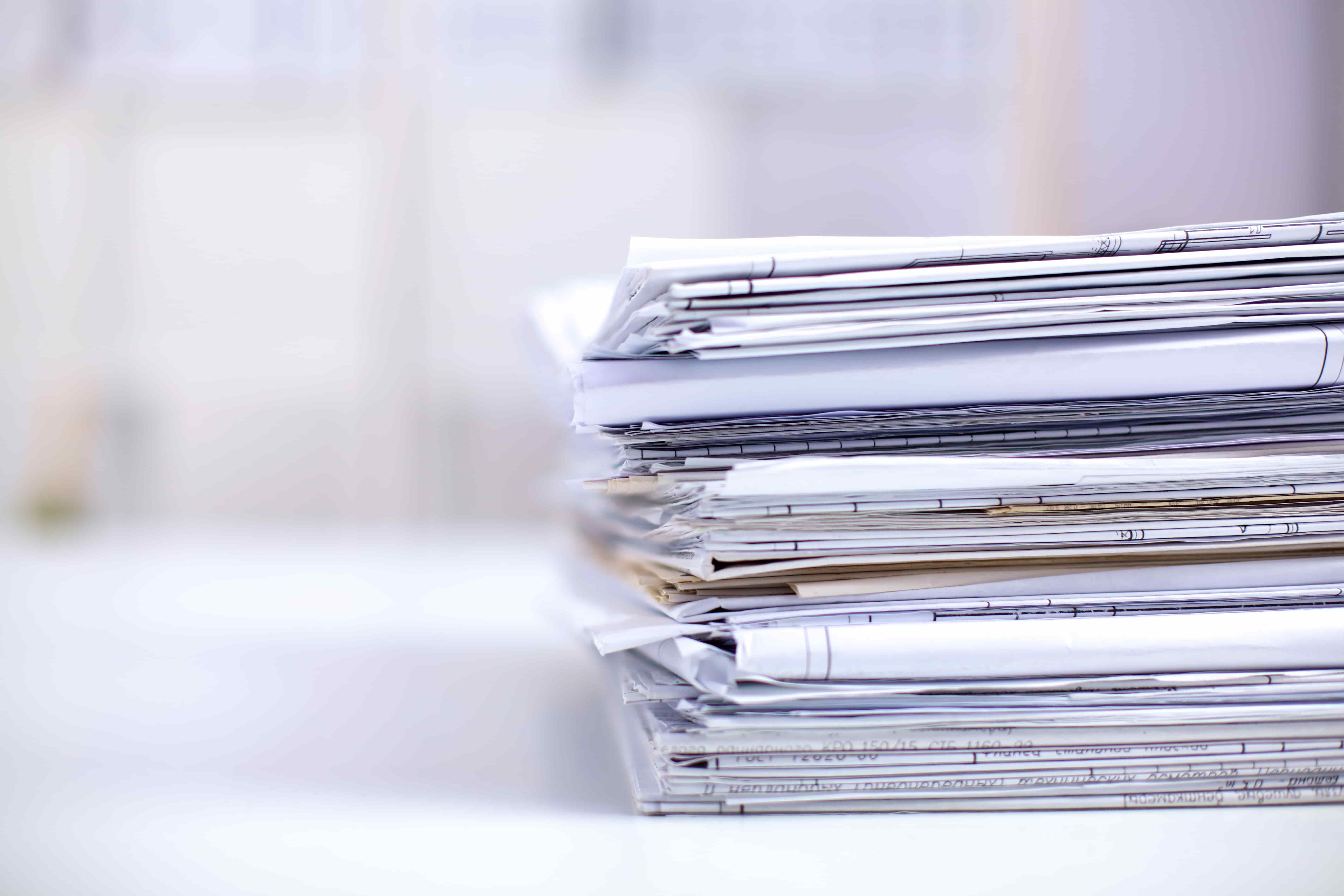 Providing comprehensive employee benefit plans (EBP) will attract & retain high-quality workers, and annual EBP audits will help you report on the plan's financial standing and gain insights into its effectiveness.
Develop new skills to improve your workday and grow your career