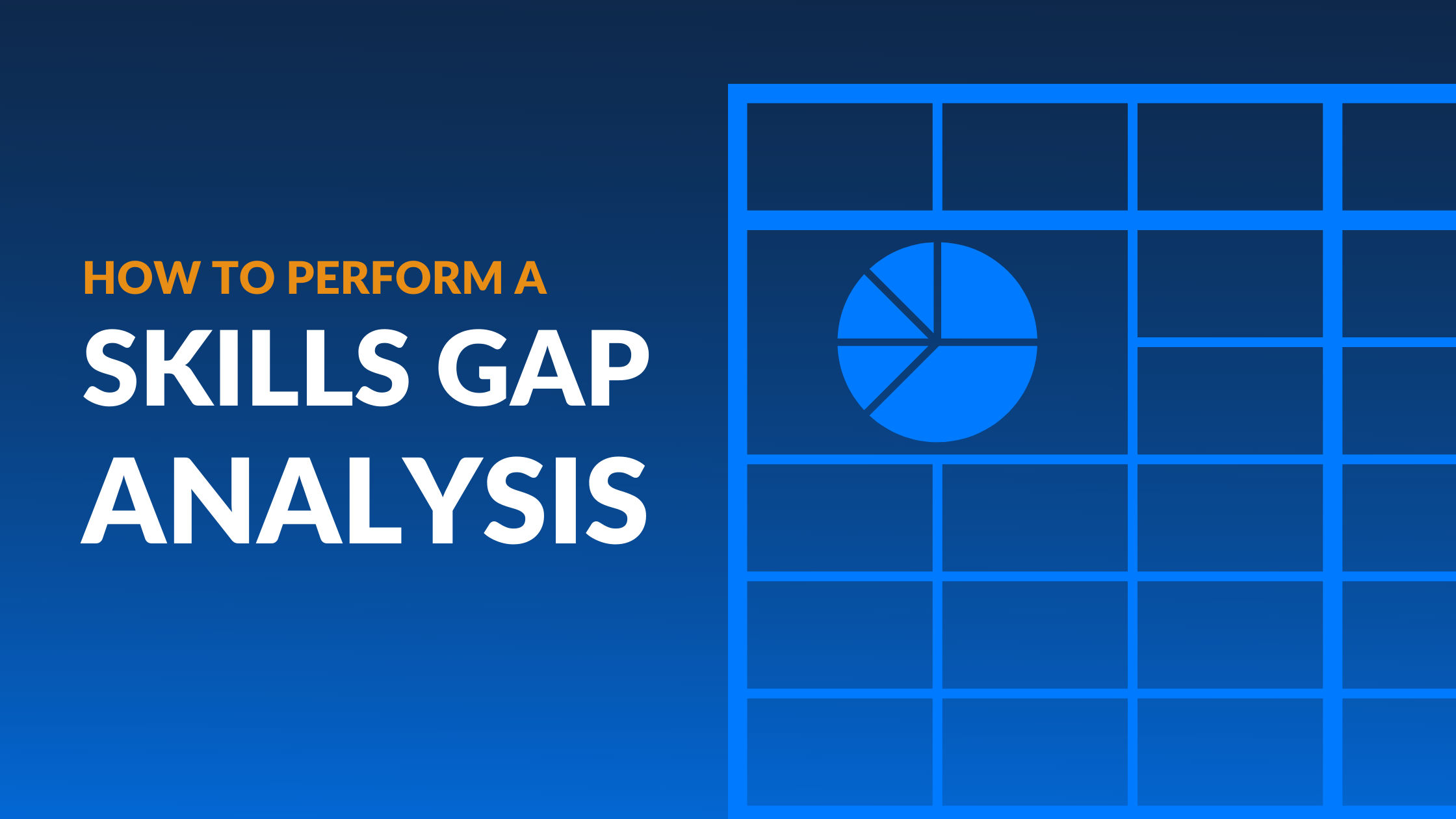 How to Perform a Skills Gap Analysis [Free Template]
---
Employee training programs can help boost productivity and achieve business goals — but only if the right training objectives are in place. This means conducting a skills gap analysis is crucial when creating your employee training and development program.
A skills gap analysis allows you to detect any training requirements based on individual employees' existing skillsets and identify where knowledge gaps exist within your organization.
This blog will break down the importance of identifying these gaps and walk you through how to do a skills gap analysis.


What is a Skills Gap Analysis?
A skills gap analysis is a tool that helps you determine the knowledge areas where your employees excel and where they fall short. The results will help clarify the areas of training needed to fill these gaps when creating your employee training program.
The ultimate goal of a skills gap analysis is to assess the differences between the current state of your workforce's abilities and your determined goal state. The difference between these two is the "gap" of knowledge that you need to fill with training.
To understand how to properly conduct a skills gap analysis, you first need to understand the current state of your employees' skillsets. The skills gap analysis will help you define the capabilities each individual employee needs to do their job to the highest standard and whether or not they currently possess those necessary skills.
Once you learn how to do a skills gap analysis and successfully conduct one, you can assign the right training courses to each member of your organization to fill necessary knowledge gaps.
You can also use a skills gap analysis to monitor the progress and effectiveness of your employee training program. These analyses are an effective way to quantify the skills of your employees and their continuous professional development.


Why You Should Perform a Skills Gap Analysis
Conducting a skills gap analysis, first of all, will enable you to concentrate on the proper training and development needed for each individual employee.
You should conduct a skills gap analysis so you can choose the best courses for your training program. By selecting the right training program and setting appropriate goals, you'll be able to get the most out of your training budget.
A skills gap analysis not only helps you resolve current issues in the workplace, but it enables you to be proactive for the future. The way we do business is constantly evolving, so it's essential to keep your staff up to date otherwise you might be stuck using outdated methods and failing to provide the standard of service expected by the modern customer.
Skills gap analyses can help you be proactive in planning which skills your team will need as your business grows and develops, helping you stay ahead of the ever-changing market.
But who is responsible for conducting a skills gap analysis?
This usually depends on the size of the organization. In mid- to large-sized organizations, this responsibility likely falls on the human resources department. For smaller companies, individual managers generally perform skills gaps analyses for their own teams.


How to Conduct a Skills Gap Analysis
Conducting a skills gap analysis simply helps you identify knowledge gaps you need to fill and is not meant to make any employees or departments look 'weak' or 'incompetent'. In fact, it will help keep your workforce engaged and motivated and will, in turn, increase productivity.
Skills gap analyses should be conducted often, twice a year or even quarterly, to keep your organization up to date on areas where employees need more training. The more you focus on continual training of your employees, the more valuable they'll be to your business.
Here is how to do a skills gap analysis in 5 steps:


1. Confirm business goals with key stakeholders
You can't create a solid training strategy unless you know your organization's goals. Ask company stakeholders questions such as:
Where is the organization going?
Is there anything on the horizon for the next 12 months?
What jobs need to be filled in order to allow the organization to get to where it needs to go?

2. Determine what is needed for success
Before you are able to set realistic training objectives, you need to outline the specific skills that will be needed in the future.
What skills or capabilities are on the rise?
Are there any jobs in your organization that may be automated in the coming years?
Are there jobs your organization will need in the future that do not exist yet?

3. Assess current capabilities using the SWOT model
Every employee in your organization should complete a SWOT analysis.
SWOT stands for strengths, weaknesses, opportunities, and threats. The analysis will help you identify which areas individuals or teams feel confident and where they lack sufficient knowledge.



4. Identify the gaps within your organization
After you measure your employees' current skill inventory by examining their individual key performance indicators (KPI), you can arrange feedback sessions with other stakeholders.
Take feedback from line managers and team leaders as well and see if it aligns with the comments of the individual staff member. You can then analyze the results.

5. Create a strategy based on your findings
The information gathered from individual SWOT analysis and department leaders will help you bridge the gap between your organization's current abilities and future goals.
Let's say you discover a certain percentage of employees aren't confident using technology you've recently implemented. This means you would need to create training programs based on this technology to ensure your staff is up to speed.
It's also important to bear in mind any new challenges that may arise when you start to scale your business. How will your current employees cope with a rise in demand?


Benefits of Using a Skills Gap Analysis Template
One of the most effective ways to conduct a skills gap analysis is with a template. This will help you save time and make the process more standardized.
By using the same criteria for all employees, a skills gap analysis template allows you to collect consistent quantifiable information. You'll have tangible and comparable data in front of you making it easier to come to accurate conclusions.
You can include the specific skills you want to measure along with their rating according to the level of importance. Each employee can then receive a score based on the individual skills they need, which can be put into categories such as 'soft skills' and 'technical skills'.
This makes it possible to visualize the gaps in knowledge and training all on one spreadsheet.

Skills Gap Analysis Template Example
It's simple to evaluate your team using a skills gap analysis template in Excel. Using a skills gap analysis template saves you from creating your own and can be completed in a few easy steps.
All you need to do is input the types of skills you want to measure, your employee details, and you will have a clear visualization of the results. You can then decide how to fill these knowledge gaps in your employee training initiatives.
The aim of conducting a skills gap analysis is to determine where your weaknesses lie and how you can make improvements. This will ensure an increase in individual productivity and of the team as a whole.
Once you've discovered more about your employees' skillsets, you can focus on finding the right training solutions. Learn more about Lorman's Team & Enterprise Training Solutions.
Download Our Free Skills Gap Analysis Template:
---
About the Author
Alisha Haqie is a writer for AAM Consultants, a digital marketing company based in Lahore, Pakistan, with an office in Willenhall, U.K. She enjoys writing different topics about eLearning and digital marketing.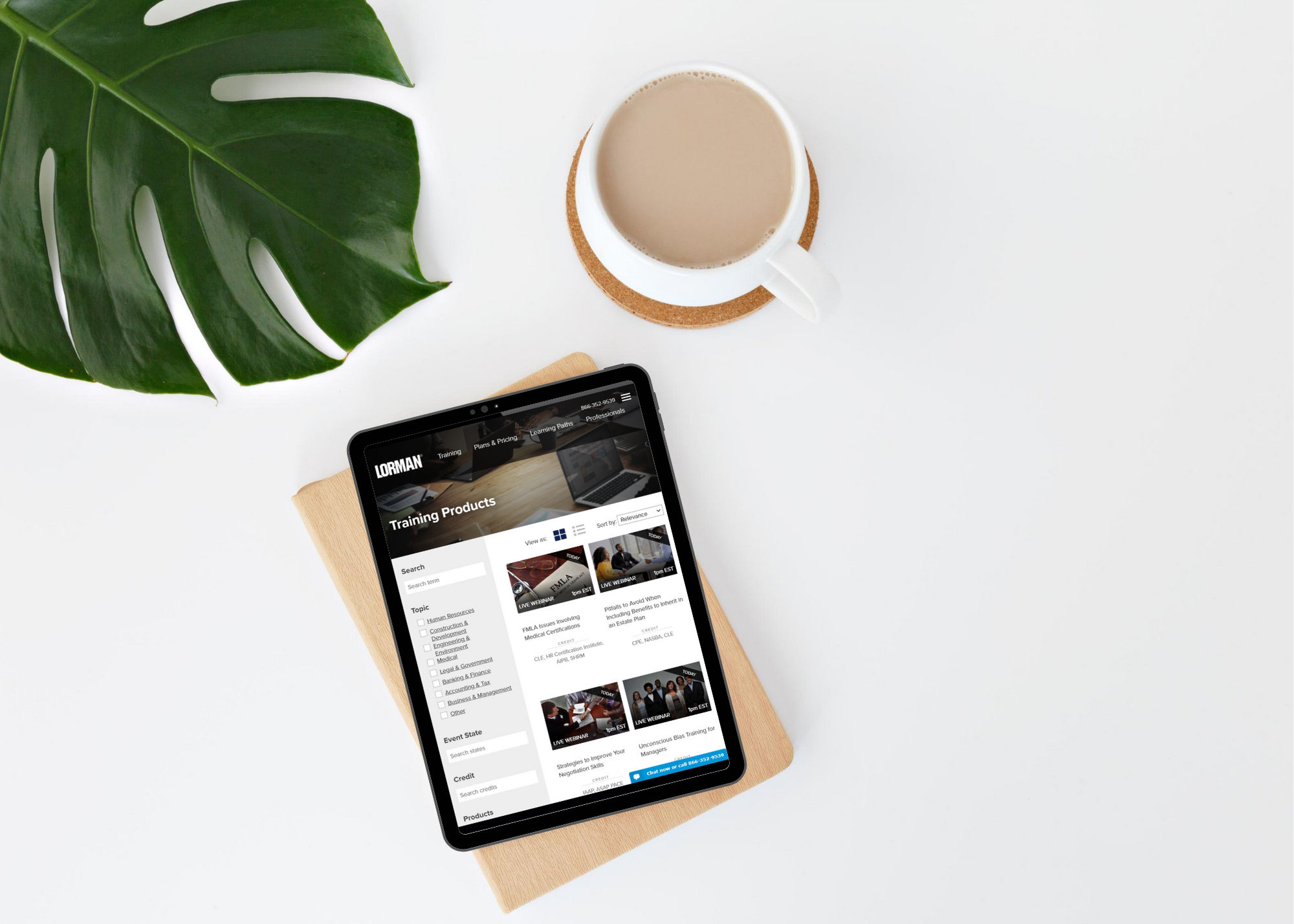 Online training courses are one of the most powerful and effective learning tools a company can provide its employees. When searching for platforms providing online training content, companies should look to find providers that can offer both.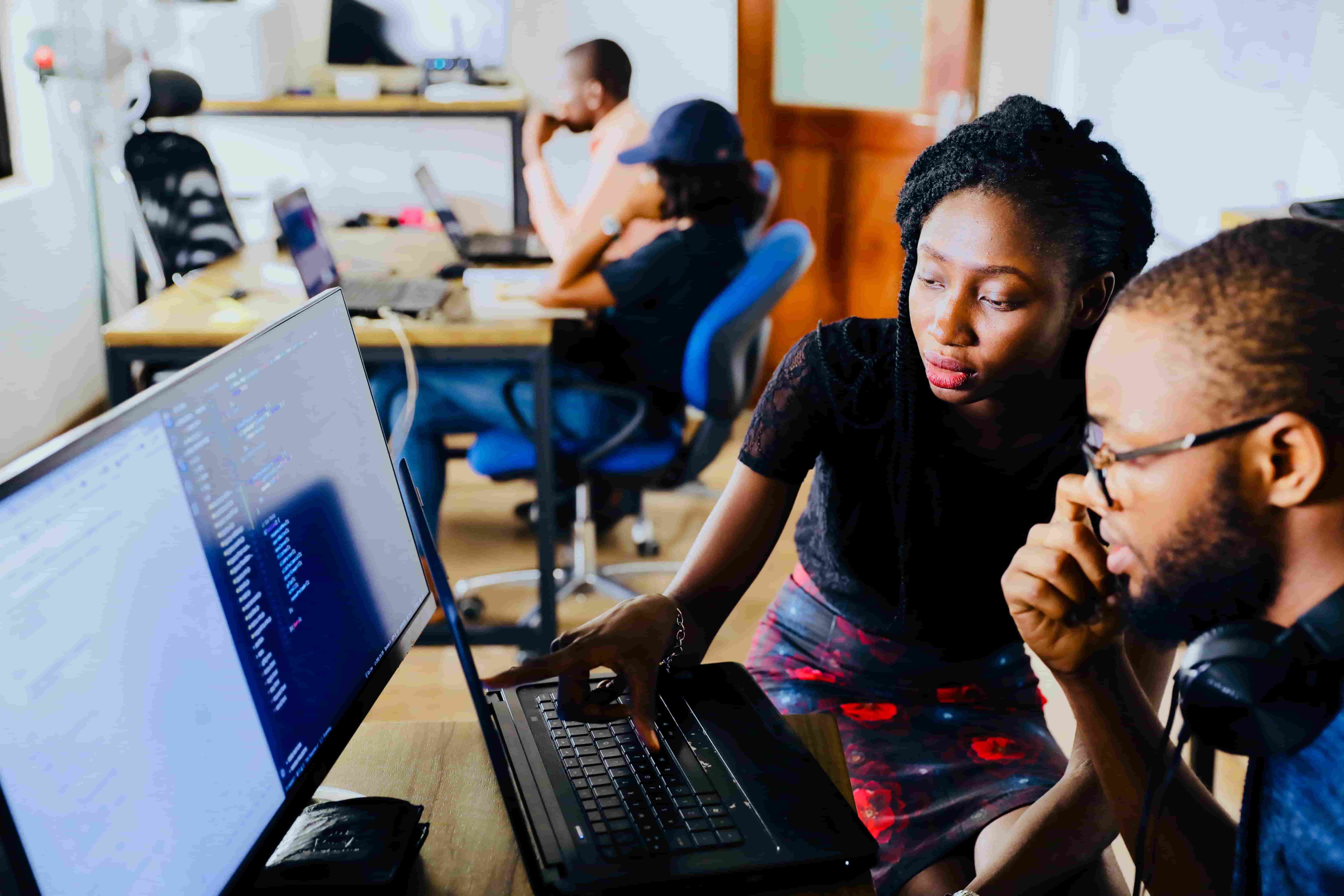 Ongoing training and upskilling helps you keep up with your industry's shifting pace. Here are some of the surprising benefits of upskill training and development: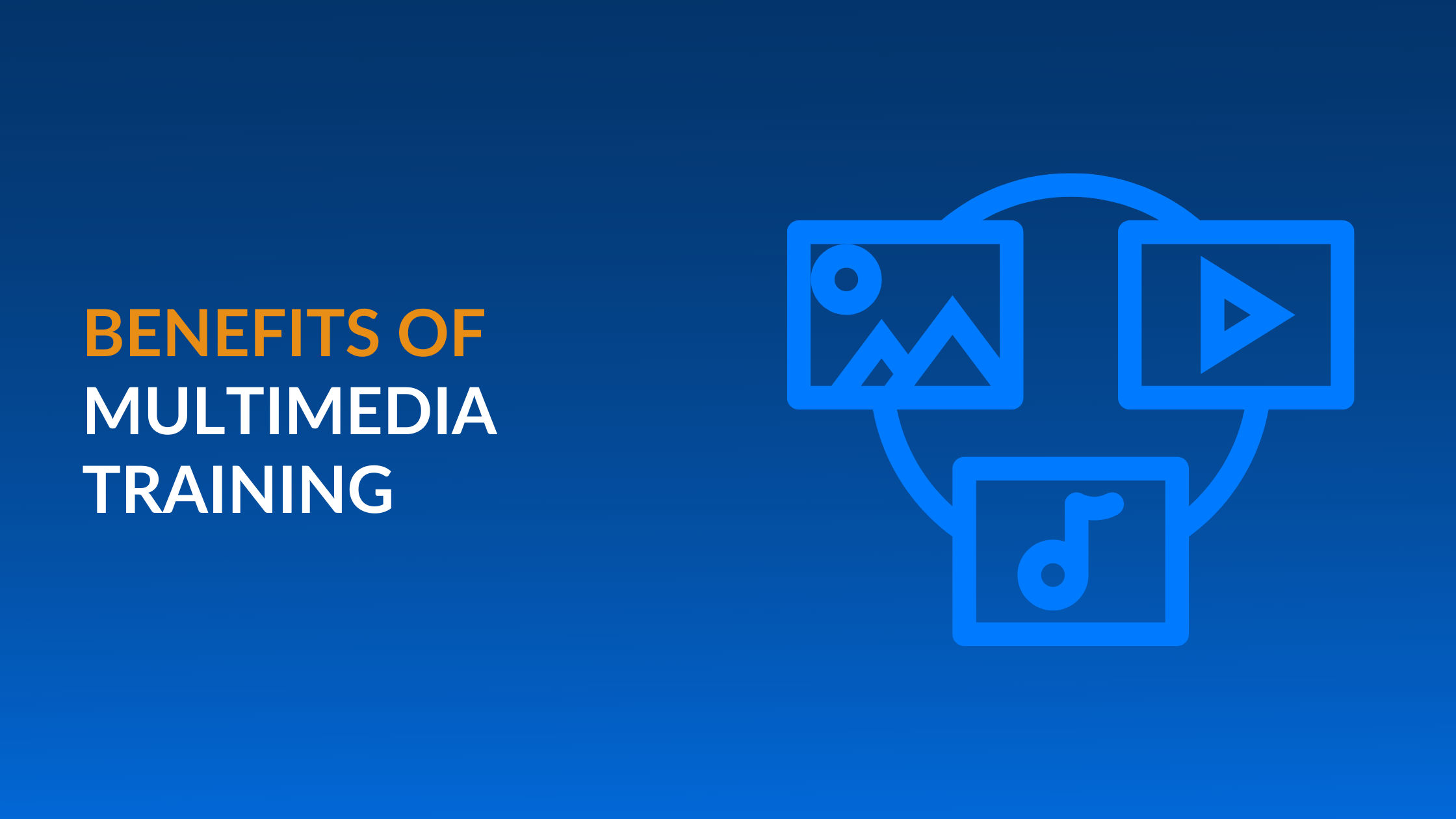 Multimedia training helps employees to learn new skills and improve their existing skills. The incorporation of multimedia training gives people different opportunities to participate in the learning experience.