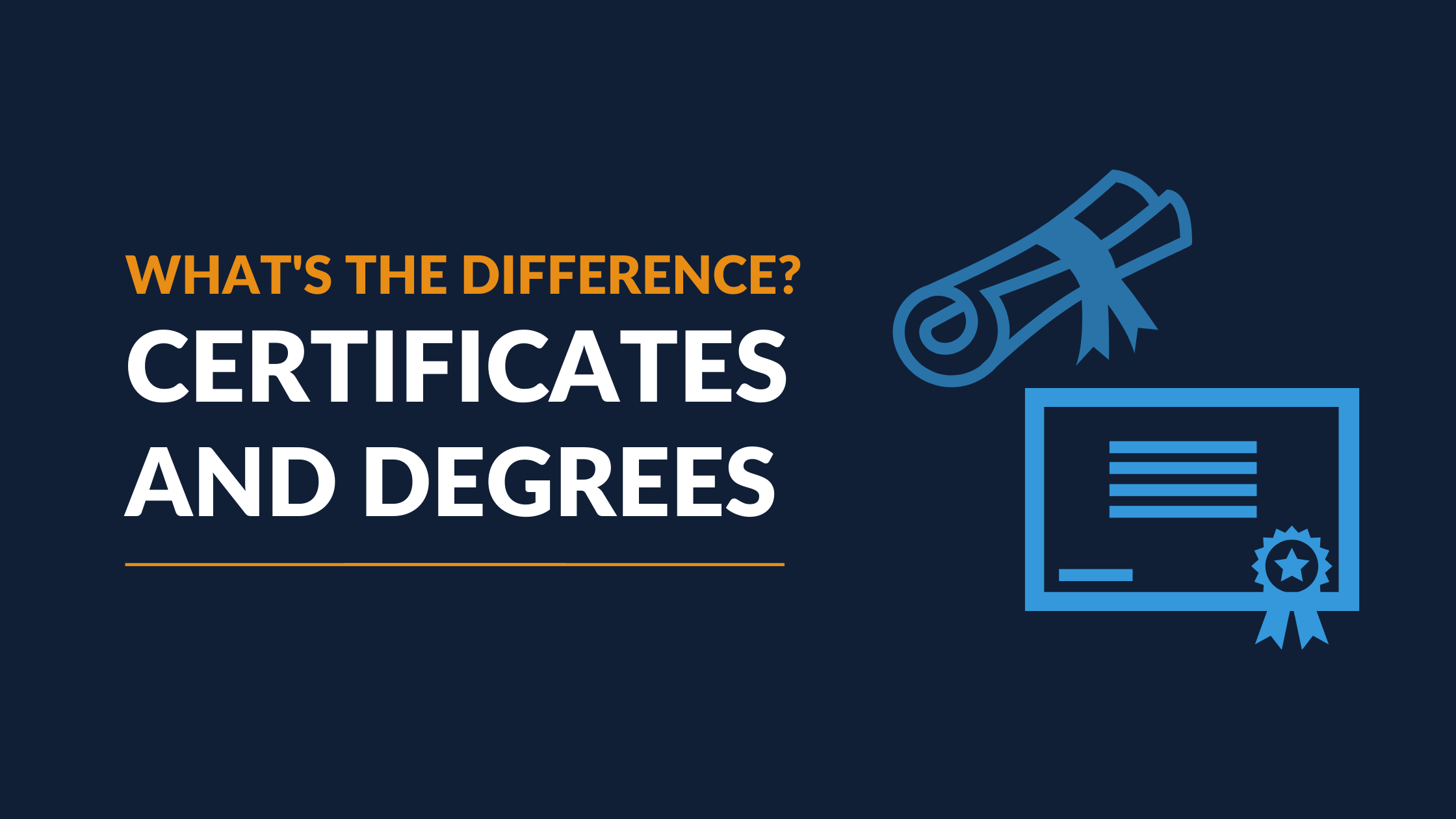 What's the Difference Between a Certificate and Degree?
---
Education and occupational outlook are closely aligned. In the early 1900s students were more likely to drop out before graduating high school than they were to obtain their degree. Still, most would go on to own homes and provide for a household on a single income.
Now, it's commonly suggested that most jobs require at least a two-year college degree.
According to the U.S. Bureau of Labor Statistics (BLS), a worker with a bachelor's degree earns a median income of $1,248 per week, or $4,992 per month. This compares to workers with only a high school diploma who only earn a median income of $746 per week, or $2,984 per month.
Workers with only a high school education are also nearly twice as likely as workers with bachelor's degrees to find themselves unemployed.
Certificate vs. Degree
While many can agree that more education tends to mean higher pay, the type of education is not always so clear.
For example, is it better to get a certificate or degree?
Certificate Definition
According to BLS, certificates are "nondegree awards for completing an educational program of study after high school."
Professional certificate programs are generally very brief and focus on a single industry. While students pursuing a four-year degree may take classes in several different fields, certificate studies tend to build proficiency in one vocation.
Certificates qualify candidates for a number of professions. Examples of certificate programs include the following:
Construction
Dental assisting
Emergency medical technician (EMT)
Firefighter
Licensed practical or licensed vocational nursing
Medical assisting
Police officer
Real estate
Web development
While many jobs require a degree or higher, certificates open many doors that a high school diploma won't. This often allows certificate holders to begin their career quicker than degree earners and at a higher salary than those with only a high school education.
Degree Definition
A degree is an academic rank granted by a college or university after examination, or after the completion of a course of study. There are four major categories of degrees: associate, bachelor's, master's, and doctoral.
More degrees are awarded each year than certificates. According to the National Center for Education Statistics (NCES), 955,000 students earned certificates in the 2017-2018 postsecondary academic calendar. Two million bachelor's degrees were awarded during that same time.
Certificates are less popular than degrees and growing less common recently. While the number of degrees awarded continues to climb each year, NCES reported a 7% drop in certificates awarded between 2010-2011 and 2017-2018.
This may have to do with public perception that degrees are more valuable. Whatever the cause may be, the effect is unfortunate — the need for many crucial professions is growing faster than the number of students graduating with the corresponding certificate.
For example, there is a dire, impending nursing shortage in the United States. According to the National Center for Biotechnology Information (NCBI) there are currently 3.9 million practicing nurses in America, yet another 1 million will be necessary in 2020.
Therefore, it's more important now than ever for new students to begin pursuing Licensed Practical or Vocational Nursing certificates.


How to Choose Between a Certificate and Degree
No one type of postsecondary education is better than the others. The individual must choose based on her goals.
Anyone trying to decide between a degree or certificate should ask the following questions:
This question is the most crucial for anyone planning their education. Degree and certificate programs are built based on their students' career goals.
Certain jobs like law enforcement only require a certificate while others, like management roles in offices, require a degree. Still, other jobs require a certificate of study and a professional license issued by a state or government.
For more on a particular field's education requirements, check out BLS's Occupational Outlook Handbook.
Not everyone can spend four years studying before beginning a career. It takes two years to earn an associate's degree. Some Bachelor's Degree programs are fast-tracked to be completed in three years, but it generally takes four.
Earning a certificate can take between a few months and two years.
How much education can I afford?
Longer study programs can mean higher costs. Prospective students should be aware of their budget when considering their options for education.
Education, in all its forms, tends to be costly. That's why students should be sure they're investing in high-quality continuing education with actionable tips to increase your success, impress your employer, and enhance your resume.
What will my education look like long-term?
Education doesn't need to end when a degree or certificate is earned. Just as it is common for bachelor's degree recipients to pursue a master's degree, so too can a certified professional move on to pursue higher learning. Committing to lifelong learning allows you to stay sharp and advance your career.
According to BLS, "certificate programs help…prepare for licensure, certification, or other career-related qualifications."
Certifications can be used to begin an education, allowing the recipient to begin her career while continuing on to pursue a degree.
What's Next?
Certificates and degrees can each be used to launch a career, but education shouldn't end there.
To get ahead, many professionals engage in continuing education to stay sharp and maintain licensing. For some professionals there can be real risks in ignoring CE, including loss of licensing.
The Lorman All-Access Pass provides users unlimited access to thousands of online courses and live webinars for professional development, as well as in-demand CE credits like continuing legal education (CLE), continuing professional education (CPE), Society for Human Resource Management (SHRM), and more.
Learn More About the Lorman All-Access Pass
Training and eLearning is necessary to give professionals the opportunity to succeed and advance their careers. Employees who want to advance their careers should submit a letter to request training to their employer that states their goals.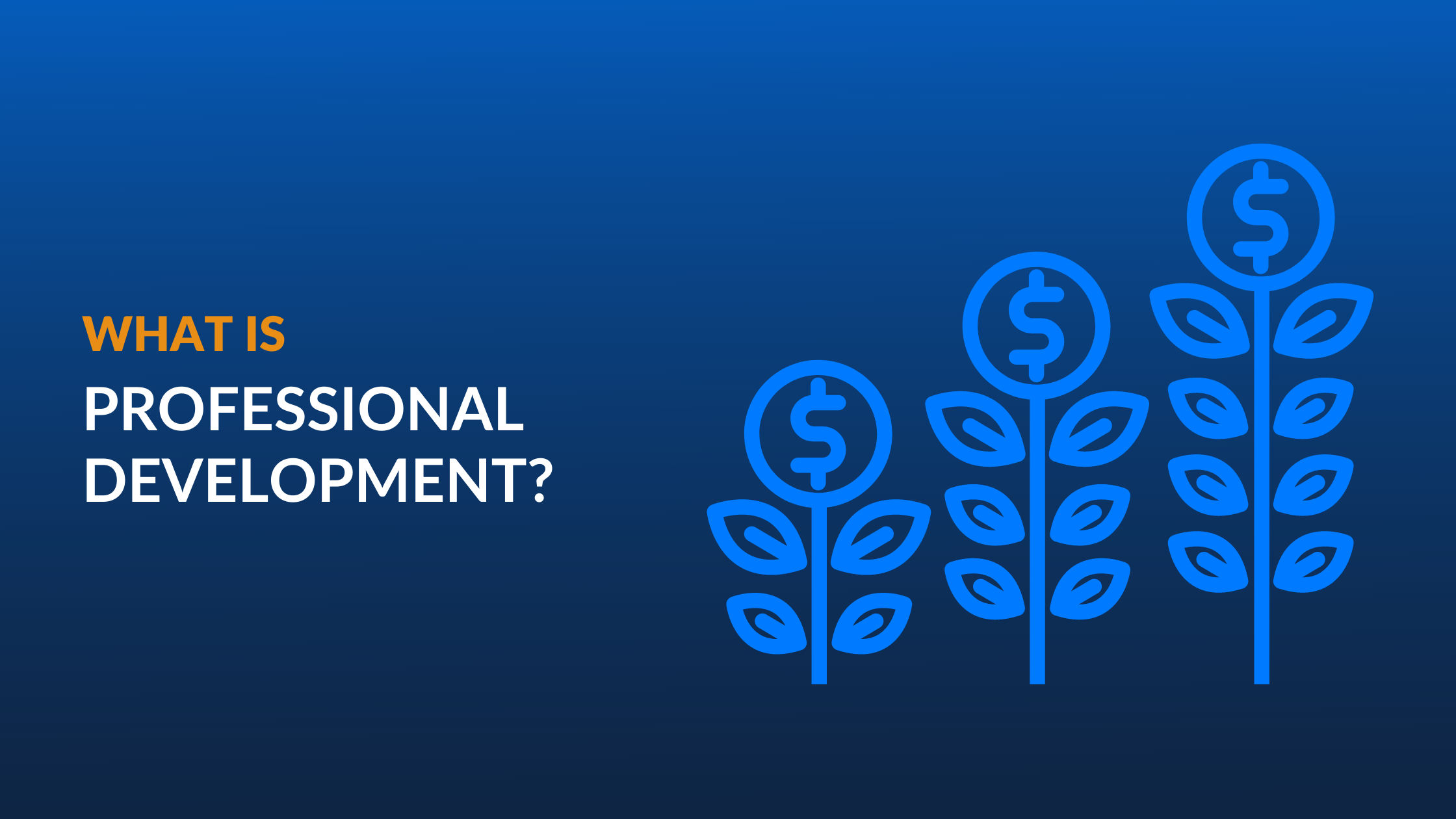 Professional development important for everyone — whether you're an employee or the employer within an organization. It allows you to have the required skill sets to contribute to overall organizational success and achieve the most in your career.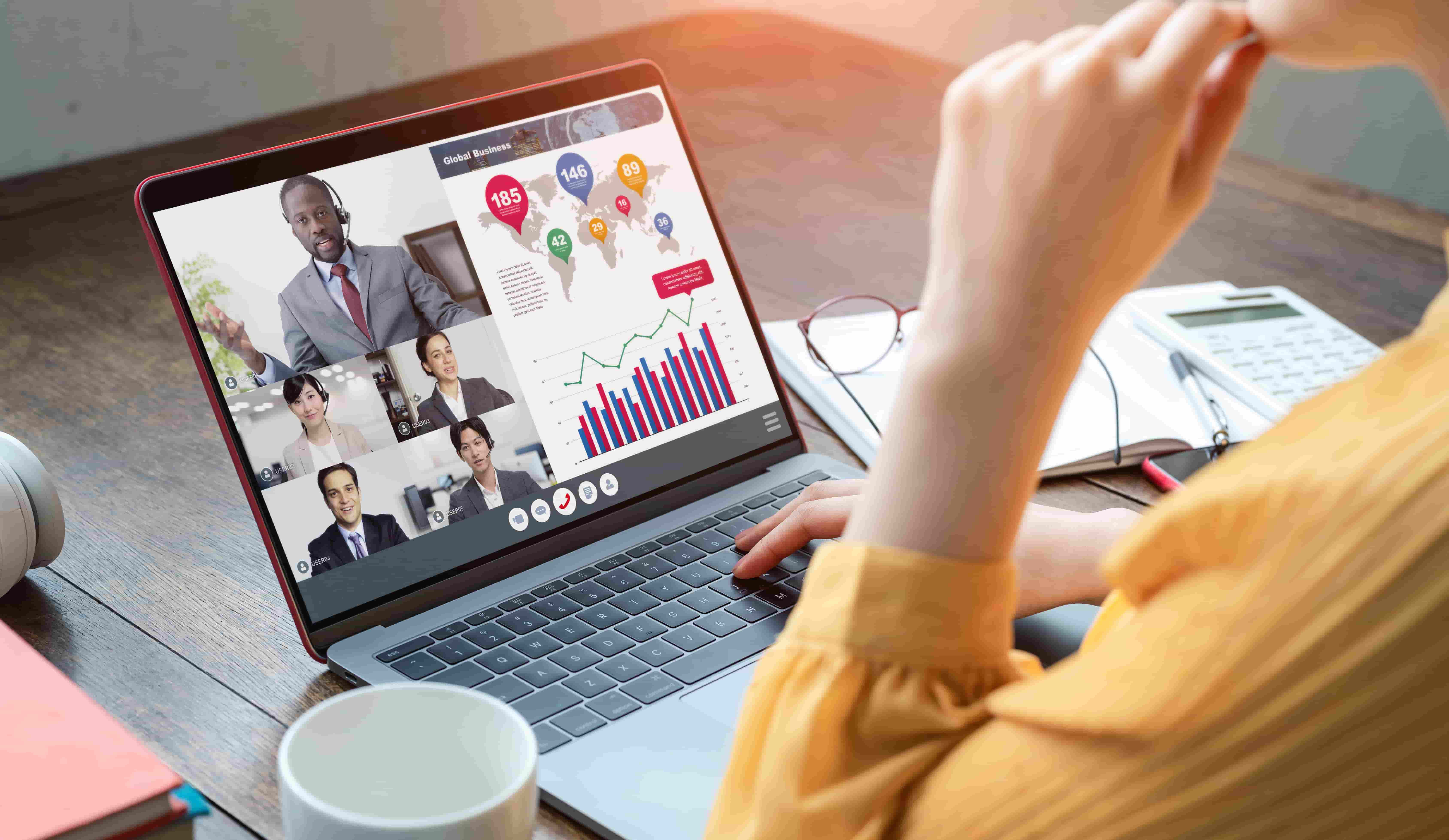 The best way to showcase new ideas in virtual meetings is with intuitive, creative, and visually captivating PowerPoint presentations. Here are helpful tips and best practices to give an outstanding remote presentation.