April 24, 2018
---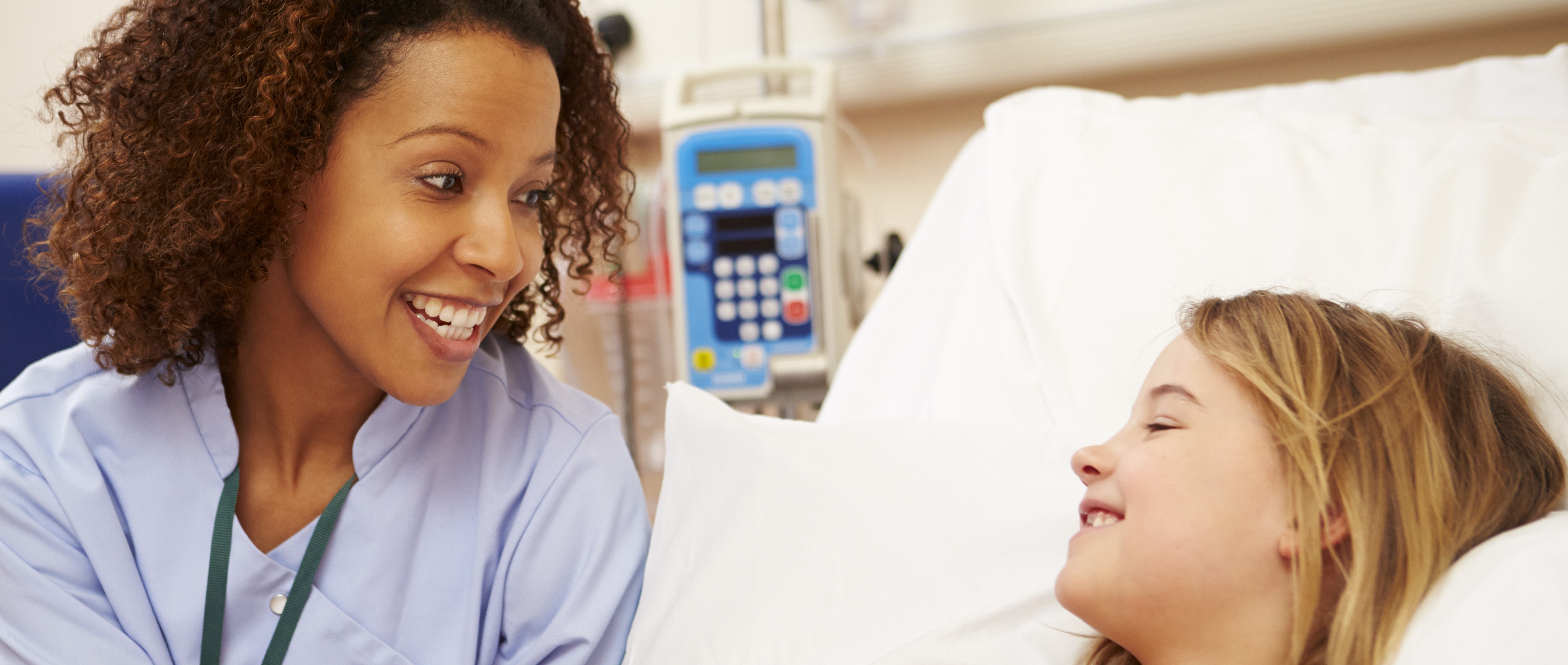 As the medical job market continues to evolve, the field of nursing is getting more and more competitive. This has left many clinics, doctor's offices, assisted living facilities, long-term care homes, hospitals, and other trauma centers without the essential staff of quality nurses they need to help treat their patients. This shortage is especially dire in more rural areas where there are fewer qualified candidates available, or where qualified candidates are not as ready and willing to relocate to.

This nationwide shortage is being exacerbated by the fact that about 27% of nurses plan to retire in the next year and a total of 73% (including nurses) of all baby boomers (born between 1946 - 1964) who are still on the job plan to retire within the next 3 years. This is going to mean the nursing field is going to take more huge hits by 2020 and what is currently a shortage of nurses could turn into an even more desperate situation in the very near future.


This has left a host of HR departments and recruiting staff scrambling to come up with ways to motivate people to join the nursing field, to seek new talent, and to hire more quality nurses to replace the exodus of nurses that has started in the last several years and is likely to continue in the near future. The ways of help wanted ads in the paper are gone, and a whole new host of ways to hire nurses is emerging. These include everything from word of mouth to job boards on the internet and back again.

The following are the top 15 ways that HR departments across the US are recruiting quality nurses to fill the continuously growing gaps among their ranks in communities of all kinds:
Provide "Career Classes/Clinics" For Students: A great way to get to meet new nurses who may potentially want to join your team or company is to hold free career classes/clinics related to nursing. Select an important "hot" topic in the nursing field today and offer a seminar or class about centered around that topic. Prospective employees who are nearing graduation will attend and you will meet many candidates looking for work in that field. Incorporate the fact that your company or team is currently hiring and encourage them to consider applying.


Go To Job Fairs: Job fairs may sound "outdated" but many young people graduating from school will still attend job fairs, especially ones specific to their field. For nursing, focus on healthcare-centered job fairs to meet the most qualified candidates who will be eager and interested in joining your team.


Use Digital Job Boards & Fix Your Reviews: This obvious is using as many job boards you can find. From websites like Indeed.com or Monster.com to social media sites like Facebook, digital job boards are playing a huge role in many young people's job searches these days. A small fee might be required to list on some of these sites, but the added exposure you get to anyone who searches on that site can indeed be worth the price. Use the site's "filter tools" to help find only the most ideal candidates that meet your requirements and descriptions to save time sifting through applications for people who are not qualified. Check your review's on job boards. According to Glassdoor, a job applicant will read six reviews before applying. Bad reviews go a lot further than a great job description. Reviews can deter a great candidate simpy by having a few poor reviews on job boards. Get your employees to rate your company on these job boards. Get positive reviews from past candidates who did have a great experience.


Use Search Engines For Paid Advertisements: Using search engine sites such as Yahoo, Google, etc. to advertise job openings within your company. Paying for the advertisements can pay for itself with applications from quality candidates who see the advertisements on search engines. One or two quality applicants will make the fee well worth what you paid to advertise there. One side tip here is to use ad extensions for multiple positions. You may be advertising for a nursing job in a specific city but in the ad extensions use this space to advertise similar positions.
Consider Hiring "Seasonal"/Temporary Or Part-Time Nurses: While it may be an untraditional practice in the nursing field, sometimes people will need work seasonally, such summertime or just while the kids are in school. Consider hiring part-time or seasonal nurses to fill the gaps if all full-time, permanent positions are not filled by traditional job candidates. This may just bridge the gap to help you get through personnel shortage.


Create A Pool Of "Floating" Personnel: If hiring seasonal/temporary or part-time workers consider making a "floating" pool of nurses who are willing to work whatever job is open on a given day. Ideally, this system is set up to guarantee that nurses get full-time hours with standard, hourly pay, no matter which job they are working. For example, an RN that is working at one of a company's 5 healthcare facilities performs the same jobs and duties no matter which location they work at. Pay is standard for this specific individual at $22.50 an hour. Creating a pool to pull employees from can help fill temporary voids while some people retire and others are not yet hired.


Partner With Universities & Education Foundations To Be Promoted As A Great Place To Work: Have universities and education foundations promote your team or company as a great place for students to work with your company or team when they graduate from school. Be upfront about how many openings you have and the requirements your company has for nurses. If you need personnel to begin right away you are likely to find plenty of willing candidates as there is nothing a student would love more than to be able to start a job soon after graduation.


Add Additional "Employee Perks/Benefits" To The Job: These don't have to be huge benefits to make employees feel appreciated and extra cared about. Simple benefits such as occasionally offering free beverages or snacks in the break room can make all the difference. Providing "employee of the month" benefits or "going the extra mile" rewards can also make employees who work extra overtime, go the extra mile, or really step up to the plate to help take care of a patient feel appreciated. Even something like a $5 gift card or an extra day off will make them feel like they are appreciated and that their hard work does not go unnoticed.


Provide Mentorship Paths To New Nurses: As many of the experienced baby boomer nurses will soon be retiring, provide a mentorship program that helps those remaining nurses pass on their expertise and experience to new nurses before they retire. Nurses who feel they are more equipped to handle the job will likely perform better and will stay with a company who provides them the mentorship they need to succeed in their job. Advertising this mentorship program gives potential candidates a vision for growth. Mentorship programs also give new candidates that onboarding vision that they are not going to come in and simply be put to work without guidance. Many new hires fear the first few days, weeks and month - a great mentorship program gives candidates outlook on how they will be treated when they are hired.


Establish A Timely Hiring Process: This may seem like a common-sense strategy, but implementing a hiring process that is smooth and seamless will make candidates more likely to recommend the company to others. Many people cannot afford to wait a month or longer to begin working. Income is necessary to living, so having a hiring process that can be completed in a matter of a couple weeks or less is crucial to ensuring that you can get people working and making a living in a timely manner.


Offer Bonuses For Referrals That Turn Into Hires: Encourage nurses that already work within the practice to spread the word that you are hiring to people they know who may be looking for work in the field. For every successful hire that someone refers there can be a bonus. For example, if a nurse refers someone who just graduated with a degree as an RN who the company subsequently hires, the nurse who recommended the RN gets a $1,000, $1,500, $2,000 etc. (predetermined) bonus for referring a new nurse to the company.


Offer Signing Bonuses & Intermittent Pay Bonuses To Encourage Worker Loyalty: Offering signing bonuses for all new nurses within a certain window of time can encourage nurses to apply and get interviewed at that company during a period of time when nurses are in particularly short supply. Offering a $1,000, $2,000, $2,500, etc. signing bonus can motivate people to join the company. Offering extra pay incentives for certain milestones such as staying with the company for 6 months, 1 year, 3 years, 5 years, etc. and making the bonuses bigger as time goes on can motivate employees to stay loyal to the company for longer and decrease your turnover rate.


Hire a recruiter: Many mid-sized to larger hospitals may have the resources to have staff for recruiting nurses and other medical personell. Not all companies have this luxury so where do you find someone that can help recruit staff? Local and national staffing agencies are hungry for new business and the trick here is, negotiate. Staffing agencies and recruiters can be expensive as they typically take a percentage of the first years salary as a fee. However, many staffing agencies know that one candidate is not going to pay the bill and an ongoing relationship is key to their success. Negotiate the rates that benefit not them but you.


Easy to Use Application System: One area that candidates fall off the most is during the application process. Internet speeds and consumption of data has gotten so fast that consumers are quick to quit if the process takes too long. Test your application system with current candidates and get user feedback. Ask candidates how the experience was when applying. If you have to have a longer form, create steps in the process with the contact information being the first step in the process. This will allow you to reach back out to candidates who don't complete the process.


Update Job Openings/Run Multiple Ads: Keep your ads fresh. Anything over 15 days, candidates will start to assume that the job has been filled or that they are late to apply. Running multiple ads and interchanging them will gather more applicants and keep your ad fresh on job boards and your website.
In the end, no one of these solutions is the entire key to solving the nursing shortage, but they are tools that HR departments can use to attract potential nurses to be interested in working for their company or joining their team. It's going to take hard work and dedication of everyone in the field to fill the shortages and keep the field moving forward into the future, but it is possible if everyone does their part.
Conclusions:

Nursing may be facing shortages, but creativity is the key to combating your recruitment process. Many of the ideas mentioned are ways to help elevate your recruiting program and get the best candidates that are on the market today. For more information on how to help recruit nurses for your company or program please feel free to contact us.
https://www.glassdoor.com/employers/popular-topics/hr-stats.htm