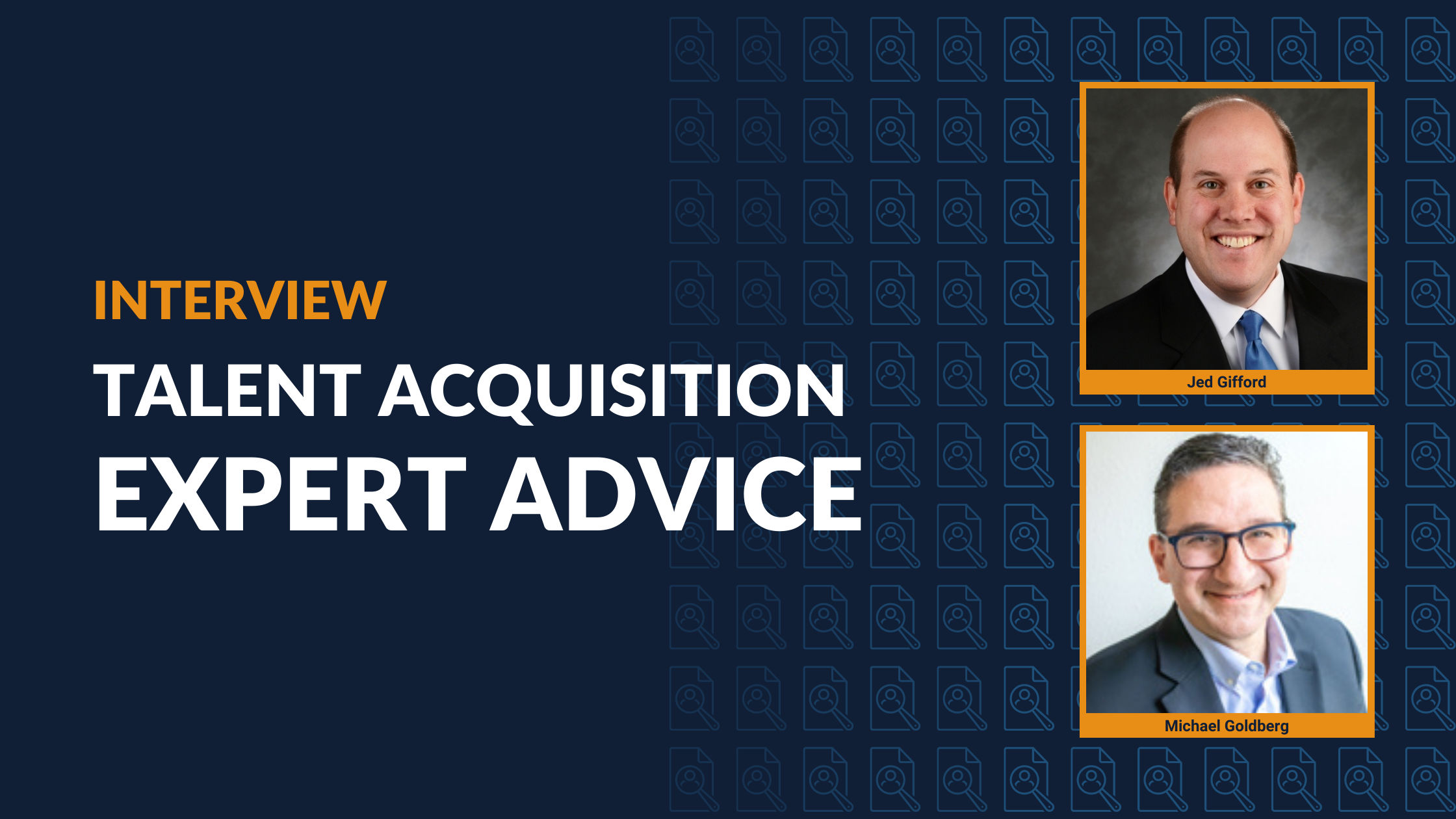 Talent Acquisition Expert Advice [Interview]
---
Michael Goldberg and Jed Gifford talk recruiting pains, data points, and their upcoming course.


Recruiting is not what it used to be — or at least, that's what Michael Goldberg and Jed Gifford have found throughout their combined thirty-plus decades of experience in talent acquisition.
I had the pleasure of chatting with both Michael and Jed to get their thoughts on the current state of the recruiting industry.
Michael shared his expertise as a recruiting strategist, talent finder, and founder and CEO of Hiring Transformed. Jed is an accomplished multi-platform communications expert, career coach, and the talent acquisition manager at D&M Leasing.
They offer great insight on how the coronavirus pandemic has changed the recruiting process, what companies should and shouldn't do when finding new talent, and what we can expect from their upcoming course Recruiting Benchmarks.
---
---
How has COVID-19 changed the recruiting process?

Michael Goldberg: The recruiting process is getting longer. Before COVID the unemployment rate was 3.5%. People were being rushed through the interview process because available candidates were limited.
Now recruiters are getting pickier about candidates because there's a bigger talent pool. The process has become painstakingly long.
But because of this, candidate experience has gone by the wayside. There are half the number of recruiters who are now working on double the number of candidates they're used to. Human resources departments are also busy doing a lot of administration work, like monitoring job postings and performing reference checks.
The industry that feels these pains the most is technology. There is a small population within the larger talent pool that possess specific skillsets. Recruiters are struggling to find these top candidates and fill roles in a timely manner.
Moving forward, companies need to be prepared and have a recruiting strategy ready.


Jed Gifford: For me personally, not really. We have been very fortunate to not have had to lay anybody off or furlough. Most of our tenured agents and senior staff have been able to work remotely and not miss a beat.
I'm not conducting as many in-person interviews. I'm doing initial interviews over Zoom or FaceTime first, and we're doing everything very smartly. We're wearing our masks, wearing gloves during deliveries, and sanitizing client vehicles and our various offices. Our executive team put together a strategy back in February when things were happening in China and Europe. They had the vision and foresight where we did not have to pivot drastically and change our business processes like so many other companies.
From a career coaching perspective over the last eight months folks, to no fault of their own, were furloughed or laid off. What I really try to instill in them is to really focus on their digital footprint.
The process is taking a little bit longer. Candidates are inquiring about positions on ZipRecruiter, Indeed, a corporate website, or LinkedIn and they may or may not get a response back. It's dragging. A candidate may be actively interviewing and then it just pauses.
Some people remain optimistic because they realize it's an opportunity for them to network. They're reaching out and talking to people, maybe they're not meeting for coffee, but they're doing it via Zoom or FaceTime. They're being resourceful.
What is the first question you ask your clients or colleagues before jumping into the talent acquisition process?

MG: The first question I like to ask [my clients] is "In one word, how would you evaluate your recruiting department?"
If their answer is something like "it's okay," then I know we need to identify what part of the process is going well and, more importantly, what isn't working.
The biggest complaint I hear from clients is "we're not getting qualified candidates fast enough." So they want speed, yet the hiring process is now taking longer.
Hiring managers often complain that recruiters don't "understand our business." This tells me that there is a clear issue with communication between the recruiter and other key stakeholders.
JG: What are we trying to get out of this position? I need to know why it's a new position, if it's a required backfill, and the three big ticket items we need from this role.
We may get a hundred candidates or we may get five candidates. It all depends on the search. What is going to differentiate one candidate from another and what are we looking for outside of what's obviously posted?
Candidates want more than just what's posted on the job description. They want more insight into the culture and more about the company. What are the must-haves within those first 30, 60, or 90 days needed for them to succeed?
"Candidates want more than what's posted on the job description."
Jed Gifford
What is the biggest and most common flaw you see organizations make in their recruiting processes?

MG: Companies are jumping on job boards and using their recruiter seats. They're not doing enough research or competitive data analysis and fail to build out personas. Before you even post a job position, you should be researching so that you fully understand what you're hiring for.
If you don't understand the business, you need to be spending time to understand it so you can talk the language.
Job boards are very easy to use, so recruiters regurgitate job posts but fail to do the initial research.
The recruitment process should tell an interesting story. You need to personalize the post because you want the candidate to imagine themselves in that position.
Car salesmen are notorious for this. They tell you to sit the car, close your eyes, put your hands on the wheel, and imagine yourself cruising down the highway. They're painting a picture of what you could have.
Does it take extra time to do this? Absolutely. But outsourcing your efforts to someone who can dedicate time to storytelling will make job posts better with keywords that qualified candidates look for. And it will tell a story.
JG: I would say a lack of thoroughness when not everyone's on the same page and not pulling in the same direction with the goal of filling a particular position. I get great satisfaction that our organization is on the same page. We're vigilant in the vetting process and have a three- or four-step interview process either in person, over the phone, or through multiple Zoom calls.
When I worked in corporate America before D&M Leasing, there were always multiple stakeholders. You have multiple hiring managers that did not have an initial screening, so they may have different agendas. I took pride in ensuring my internal customer service kept everyone engaged in the mission of identifying finalists and making a strong hiring decision that would lead to high performance and retention.
Potentially, the hiring manager and the hiring manager's boss or other executives may not be in sync, and that ultimately trickles down to talent acquisition and recruiting. You can end up on a wild goose chase and it can delay the entire sourcing, screening, and hiring process.
A popular SHRM study claims that the cost of replacing an employee is equal to 6 to 9 months of that person's salary. Are organizations rushing through the process in fear of losing money?

MG: Actually, I think it can even cost up to two to three times their annual salary. It depends on the position. Sales roles, for examples, can't sit long. Recruiting and HR should always look at lost opportunity costs.
Organizations are eager to fill positions, therefore recruiters need to understand their needs and provide what the company is looking for.
Hiring managers might present five requirements for a candidate, but since recruiters feel rushed, their options might only meet two or three of those requirements. And this makes the process even longer.
A good recruiter will work to fill roles quickly but will not sacrifice quality candidates to do so.
Some managers also try to fill diversity quotas through recruiters. But a good recruiter will always push back with what's right.
JG: And you don't want to lose the headcount. You want the employee to stick and stay.
It's like making a mistake drafting players in pro sports. The Chicago Bears selected Mitchell Trubisky which ended up being a problem given his overall poor performance. Trubisky isn't awful, but his track record was like a one-hit wonder. He's not even starting for the Bears now. The Bears had passed on Deshaun Watson and Patrick Mahomes who both were proven winners in college and continue to excel at the next level in the NFL.
I don't know if the cost is equal to six to nine months of pay, but I do know that it can be extremely expensive. You've got to really take the time and energy on the front end so you don't become a revolving door.
Turnover puts more strain on your workers. Not that it's going to impact their job performance, but it may impact job satisfaction. Employees then may ask, "why am I doing the work of three or four people?"
If you're a company that prides itself on excellence and employing a group of winners, you can jeopardize that.
"The recruitment process should tell an interesting story. You want the candidate to imagine themselves in that position."
Michael Goldberg
Aside from the usual players, who else should be involved throughout the recruiting and hiring process?

MG: Depending on the size of the company, whomever is the person accountable with recruiting always be involved. If your company is large enough to have a dedicated sourcing team, they should work with you.
There's a great divide between recruiter and sourcer. Realistically, they should always be working together.
Everyone involved in the hiring process should have a service mentality. Communication with hiring managers on where they are in the search is important. Making sure hiring managers are responding to candidate calls is equally important.
Recruiters and hiring managers need to work closely to build the relationship with the manager or supervisor doing the actual hiring. Throughout the process, the recruiter and hiring manager should communicate and assess who else needs to be involved.
JG: This is usually a debate: Should you just have one-on-one interviews, a half day, or a full day slate of interviews? The number of stakeholders involved usually depends on the scope of the position.
If you have, for example, a female candidate, then you definitely need to have a female or diverse candidate as part of that interview process. I don't think you need to have four-on-one or six-on-one panel interviews. I think that's way too many cooks in the kitchen.
Instead, I would involve the manager, maybe an executive, and have a peer panel.
What key data points or trends should recruiters look for when considering candidates?

MG: Trends they need to be looking at are skills (ones that are important to have now and in the future), frequency the person applies (are they really interested or just trying to find something), geographic location, work experience, extracurricular, and places the person hangs out online.
Also, consider the source of the candidate. Where did they find you? Was it through the company website, an employee referral, social media, or a job board? Recruiters should look at direct and indirect competitors to study their recruitment efforts.
If you're unsure what data is important to you, consider the top performers in your company. If you could clone any of your employees, who would it be, and what traits do they have that you would want in a new employee?
JG: The bottom line is, if you're reporting to your CHRO or your talent acquisition director, then it's all about spend.
You know the ROI, so what sources are you using? How creative can you be? You may have a team of 20 account managers, recruiters, and sourcers. The data points come down to what the budget looks like. It all comes down to money.
There are a lot of factors to consider when evaluating candidates; however, the first thing a recruiter usually sees is their resume. When you're handed a resume, what are you looking for?

MG: When I'm looking at a resume, I immediately want to see the candidate's skills. I look at their executive summary to get a feel for their overall writing style.
I also consider the overall flow of the resume: is it jammed packed with information or does it present the important information?
JG: First and foremost, I'm going to look at their LinkedIn profile and Google them. I'm going to look at how they showcase themselves, regardless of the position. It doesn't matter if you're going for a C-suite position or an individual contributor: What's your sizzle factor?
If I'm looking at five resumes, what separates one from the other four? It's important to look at a candidate's digital footprint. On LinkedIn, I can see if that person has received recommendations, if they're influential, if they are progressive or innovative, and have a track record of their success. I can see if they're do things differently than the average Joe.
"Everyone involved in the hiring process should have a service mentality."
Michael Goldberg
We put a lot of focus on skills and experience which sometimes mean a candidate's personality traits are overlooked. Are personal attributes equally important to consider?

MG: Yes. I've recently been working with companies and individuals with career coaching by having them take a YOUMAP assessment. Companies can identify the top five strengths needed for a role, and YOUMAP results will show if the candidate comes close to matching it.
YOUMAPs help answer important questions about a candidate and how they will fit in to the organization. Do their values align with our values as a company? Do their non-technical skillets match what we're looking for?
YOUMAP assessments also help individuals in career transitions because they help identify companies that would potentially be a good match for that person. They also help candidates identify the kind of companies they want to work for.
JG: I think it's huge. Someone could be an absolute rockstar or they could be an absolute cancer in the workplace.
It goes back to my sports analogy: Someone could be an unbelievable player, but if he or she is an egomaniac and not a team player, it'll bust up that culture. They could disrupt the locker room.
You can have the hard skills, but do you have the soft skills? There are tangible and intangible factors that make a difference. A person needs to be coachable. If you don't bring commitment, a good attitude, enthusiasm, effort, or respect, then you may not be the right fit.
This course is going to cover a range of learning objectives, from data collection to reporting to executives. Is this course relevant for professionals at small or mid-sized companies?

MG: Yes, absolutely. This course will be relevant to any company – even small ones.
I just worked with a small company who recently hired someone for a Human Resources role. You'd think it'd be fairly easy finding an HR candidate but for this company the process took about six weeks. Normally this type of hire should take two to three weeks in this market.
I had to present three top notch candidates to the company. They didn't care how long the process took because they were determined to find the right person for the role.
Small companies especially cannot afford bad hires. The process might take longer because it's crucial to find the right person. Every hire counts and needs to be able to do a little of everything in a growing organization.
JG: Yes, because everyone is always recruiting.
It doesn't matter if it's a new hire who just started this morning or someone who's been with our company for 35 years. We are all ambassadors of the company.
This course is relevant to startups, small companies with 50 employees or less, all the way to a Fortune 100 company with employees across the globe.
Creating a solid recruiting process is necessary, but we know that organizations also need to retain top talent. What is needed to retain good employees?

MG: Employees want to make an impact and feel like they're contributing to the bottom line. They want to know that their work is meaningful.
The right culture is important. A place where the employee feels they can thrive and grow. Growing doesn't always have to mean they're moving up the company ladder. Employees can move laterally, and a well-rounded, knowledgeable employee is invaluable.
For example, I recently worked with a client who extended an offer to a top candidate. We were positive he would go with us, but he turned us down. His current company helped him out to make his position work for his lifestyle, and he stayed because the company cared about him. He wanted to make a decision not based on money, but on opportunity.
For companies with line workers, like in manufacturing or retail, you need to be better than the competition. Be better than minimum wage.
If I can work at McDonald's and make $15 an hour, or I can go down the street to the next restaurant and work the same job for only $13 an hour, who do you think I'll go with?
Companies need to try and be leaders in particular areas. It's short-term pain for long-term gain.
JG: Retention is a big part of what I do. I check in with my hires multiple times on their first day and first week, then do a 30-day, 60-day, and even 90-day check-in. It's more than just the mid-year and annual review. I meet face-to-face, email, and text. I'm all about communication!
They may not report to me, but I'm still invested in them. Companies should invest in their people, especially folks that they see a future for or a potential runway for that person to be promoted to higher level positions. You need to check in with them for a pulse check.
It's a two-way street. The onus is on the new employee to invest and own their career, but the company should invest in their people or they will walk out. They need to have a sense of home, a sense of family and really a sense of purpose.
I wish more companies would do that. Employees are not just a number, they are a valuable member of the company, and we're all moving the ball forward.
This actually happened to one of our employees recently. He and the hiring manager had to have a meeting of the minds. There was apparently a disconnect and breakdown in communication. They worked it out and now we're rocking and rolling, and he couldn't be happier that he's here. Both the manager and direct report saw the big picture and what's possible.
"Employees are not just a number, they are a valuable member of the company, and we're all moving the ball forward."
Jed Gifford
What new skills do you want human resources and talent acquisition professionals to walk away with after this course?

MG: Since data is becoming so important, this course is going to give you the basics you need to get started on measuring different points of data for hiring. There is so much you can do with the info you gather just from an employee application.
We'll give you all the tips to get started. This is not your typical cost-per-hour, time to fill class. We will give you real metrics you should be measuring, in addition to discussing hiring personas, business justifications, and how to present data.
JG: I think Michael and I would like for participants — regardless if they're a junior recruiter, an established talent acquisition manager, or CHRO — to implement one or two things we talk about.
We want them to really take it back to their company and utilize the course material. Maybe it will help them attract high potential candidates or work on overall retention.
Whatever it is, we want them to absorb, articulate and apply within their companies.
---
---
Closing
Takeaway #1:

The recruiting process is getting longer. The talent pool is getting larger because of COVID-19, and organizations are taking their time finding, interviewing, and hiring candidates. For job seekers, this has opened up the opportunity to be resourceful and network.



Takeaway #2:

Communication needs to be crystal clear. Job descriptions should outline clear expectations for that role. For companies, there needs to be a straightforward list of needs communicated from the hiring manager down to the sourcer.



Takeaway #3:

Learn to effectively interpret candidate data. Knowing how to define talent acquisition data, recognize patterns, and communicate findings to key stakeholders are crucial skills for today's talent acquisition professionals.
Michael Goldberg and Jed Gifford's upcoming course will take place on December 9th, 2020.


Save your spot and register now for Recruiting Benchmarks
---
---

You can connect with Michael and Jed on LinkedIn or on their websites, hiringtransformed.com and jedthecareercoach.com.


Create an environment that fosters productive employees who are more engaged in their work.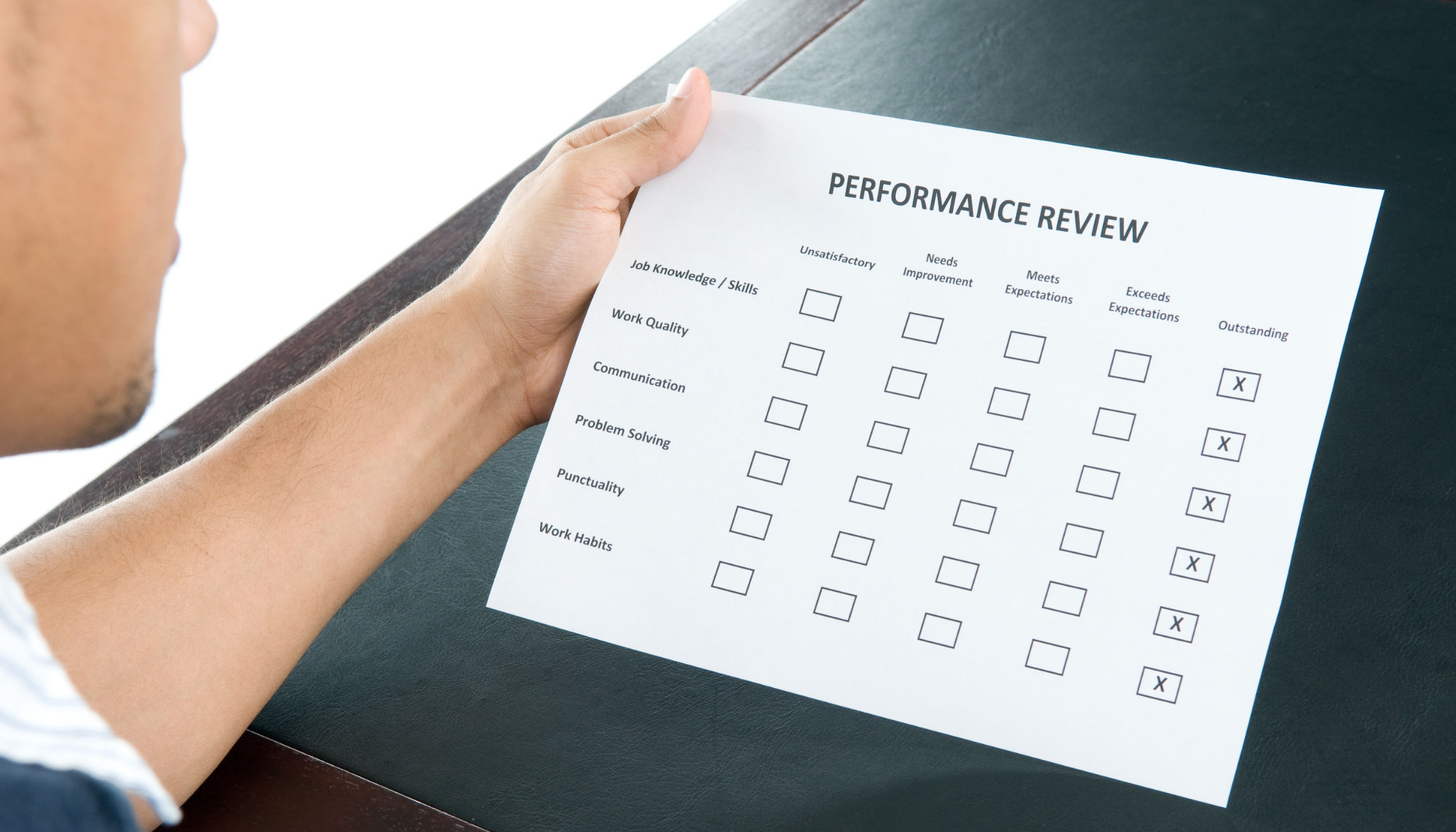 Many modern businesses are doing away with the annual performance reviews. But what should replace the traditional performance review so you can continue to motivate and monitor employee performance?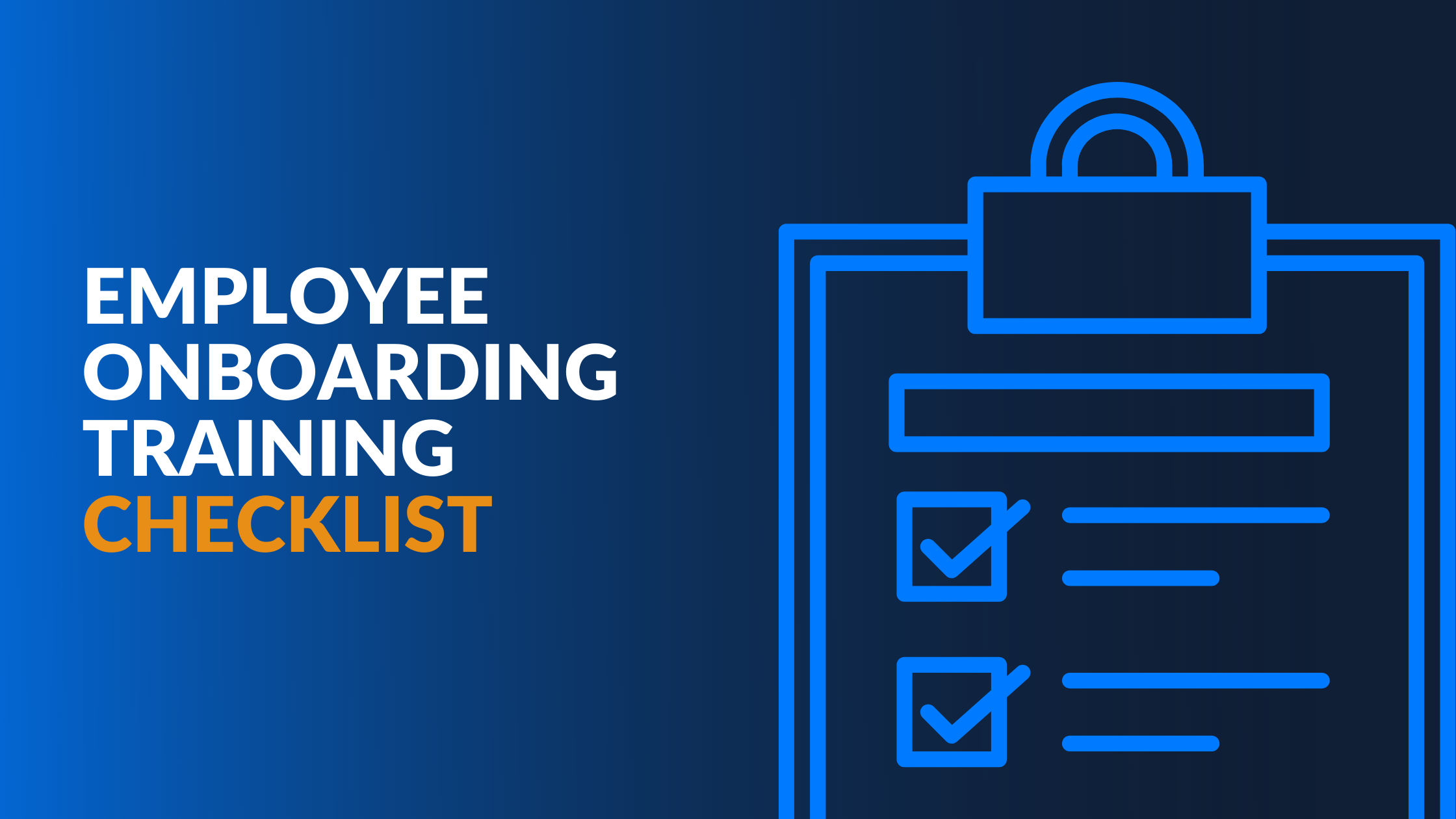 What should be included on a new employee onboarding checklist? This sample onboarding checklist below will help you keep track of the training your new employee needs upon starting.