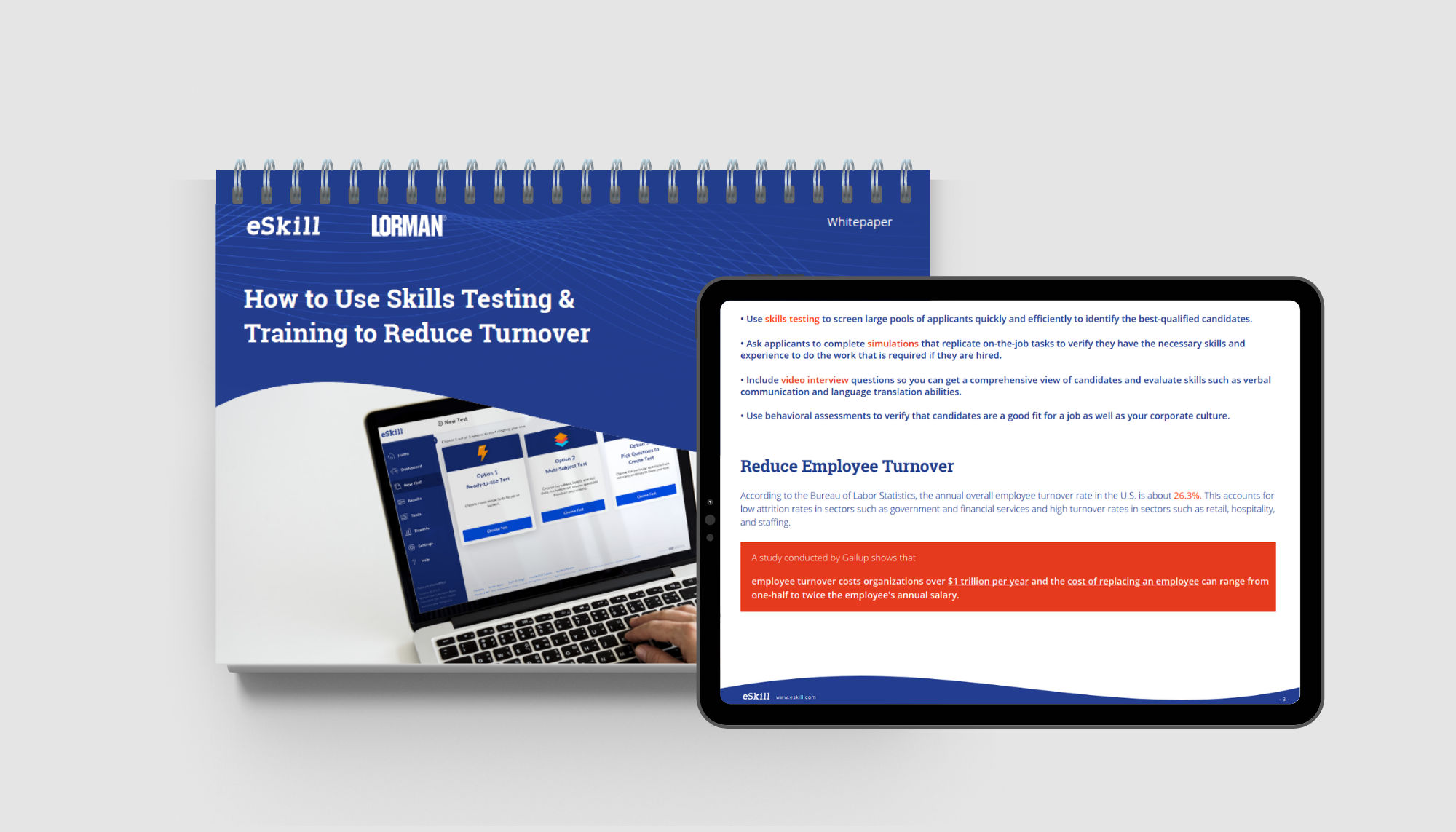 How to Use Skills Testing & Training to Reduce Turnover [White Paper]
---
How to Implement Skills Testing and Employee Training to Help Retain Your Best Workers

To build a strong team you first need to recruit the right people. Once they are hired, they need to complete an onboarding process that provides training and development opportunities that will help them adapt to their new job and acclimate to your corporate culture.
And if you want those quality employees to stay with your company, you need to provide ongoing training and continuing education opportunities to help them learn and develop new skills that will lead to career advancement.
We've partnered with eSkill to bring you this white paper full of everything you need to know about skills testing and employee training. eSkill provides employment tests, behavioral assessments, and video interviewing tools that help organizations hire and retain top candidates.
Download our free white paper below to learn how to implement a skills testing & employee training program that will help you hire and keep top talent.
Key Sections in this White Paper:
How to Use Skills Testing & Training to Reduce Turnover
The average cost for a bad hire is equal to 30% of the employee's annual salary. Simply providing training and development opportunities to your employees reduces turnover, improves new-hire retention by 82%, and increases productivity by over 70%.
Assessing individual skills and implementing a strong onboarding process will help you screen applicants more efficiently, hire better employees, and keep them long term.
After you hire good employees, you need to know how to retain them. Find out how you can create and implement an effective employee training program to upskill your staff and keep your employees engaged and happy at work.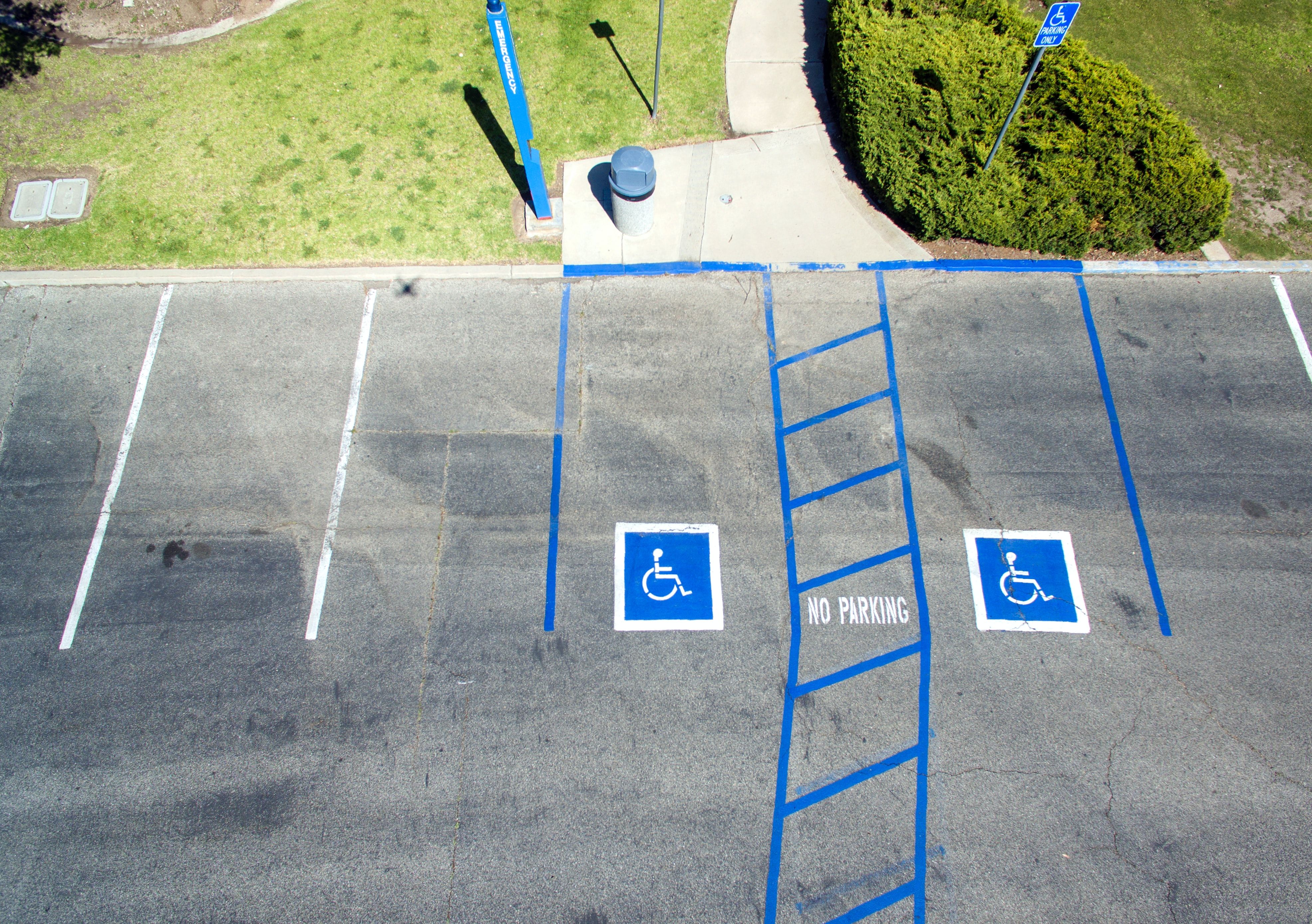 In our ever-evolving world, companies must learn to accommodate the needs of people in both physical and digital spaces. Learn how becoming more accessible will help protect your organization's future.