August 05, 2014
---
Solid plan structure
Good content
Permission to live
The first component of any safety policy is a solid plan structure. There are many components to safety and security policies, and they can be laid out using the four-phase approach to emergency management: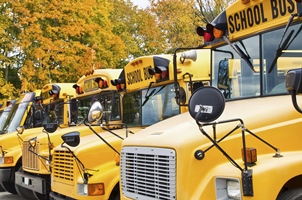 Prevention & Mitigation measures are those that are carried out on a regular basis to maintain safety and security and to mitigate the damage to life or property in the event that an incident does occur, such as student codes of conduct, access control practices, etc.
Preparedness measures are those actions, plans and procedures that create readiness for emergency response.
Response plans include the various action steps, log sheets, checklists, charts and other materials needed for the actual response to a crisis.
Recovery plans guide the business continuity actions as well as the emotional return to normalcy and may cover a span of days, weeks, months or longer.
The top-level plan that is developed with this structure should be used as the guiding force for organizational safety policy. The appropriate components can be developed for individual sites as needed, so for example, each school in a district is able to address their unique needs while remaining in sync with the organization as a whole. FEMA offers Independent Study courses online that cover these topics in much greater detail (http://training.fema.gov/is/).
Once a basic structure is developed, the next key component of any safety policy is good content. From disciplinary policies to emergency response procedures, you need well thought-out, useful content that is actionable for school staff. If policies are not enforced by school staff, they are not effective and only serve to create liability if an incident occurs in conjunction with a safety or security policy that was not being enforced. If emergency procedures are not understood well enough so that staff members can use them without being directed, then staff members can be inadvertently conditioned to take actions in the stress of a crisis that could cost lives. Policies and plan content should be developed with input from all relevant stakeholders and evaluated regularly. Care should be taken to make sure that plans are written in the appropriate voice so that instructions make sense for those that are intended to follow them.
The final piece to an effective safety policy is a plan that gives staff permission to live – the ability to use the plan in an emergency while adapting to the crisis as needed. For example, staff members might need to evacuate during a lockdown if a greater threat is present in the classroom. This should be outlined in the plan but should also be considered when writing all planning documents so that staff members are not given instructions that could cause more harm than good.
Chris Dorn
Chris Dorn serves as an Analyst with Safe Havens International, the world's largest non-profit school safety center. With over 15 years of experience in school safety research and training, Chris' school safety work has taken him to Vietnam, Canada, Mexico, Holland, France, Bolivia, South Africa and England and he has presented in nearly forty states. Chris has authored and co-authored numerous articles for trade magazines and journals as well as five books on school safety. He recently released his 6th book in print, Staying Alive: How to Act Fast and Survive Deadly Encounters. He is a frequent guest author and presenter at national conferences and school safety training academies, and he was recently selected as part of a team to author course content for IS-360: Preparing for Mass Casualty Incidents: A Guide for Schools, Higher Education, and Houses of Worship for the Department of Homeland Security as part of the White House 2013 school safety initiative.
Chris is also the Executive Producer for Safe Havens Video, which produces more school safety video content than any other production unit in the world. He has starred in, directed or produced more than one hundred school safety training videos and his work has won two Telly Awards and a W3 Award for web content. The FBI, TSA, U.S. Department of Homeland Security, Bureau of Alcohol, Tobacco, Firearms and Explosives, the Israeli National Police, British Intelligence agencies and thousands of law enforcement agencies and school systems in several dozen countries have used his videos. Chris served as an Analyst for Jane's, the highly regarded British defense, intelligence and public safety publisher when he was only twenty-one years old. He has also presented for the International Association of Chief's of Police, BATFE, Bureau of Justice Assistance, United States Department of Homeland Security, National Association of Pupil Transportation, Vietnam National University, and numerous state police, homeland security, emergency management agencies and departments of education. He has presented to teachers, public safety, nationally elected officials and even a group of command staff police officers from the State of Israel as part of the Georgia International Law Enforcement Exchange Program.
A graduate of the Georgia Institute of Technology, Chris has a B.A. in International Affairs and Modern Languages with a focus in French and a Certificate of Marketing from Georgia Tech's Scheller College of Business. While still in high school, Chris served as an intern with the Bibb County Georgia School System Police Department and with the School Safety Project of the Georgia Emergency Management Agency – Office of the Governor. Chris and his work have been featured in a variety of print and video news media outlets including 20/20, Larry King Live, Good Morning America, Sally Jesse Raphael, ABC World News Tonight, Law Enforcement Television Network, MTV, Univision, Sean Hannity, China Central Television and hundreds of others. In addition to Staying Alive, Chris is the co-author of Innocent Targets: When Terrorism Comes to School as well as numerous other articles and research papers on the topic of school safety.