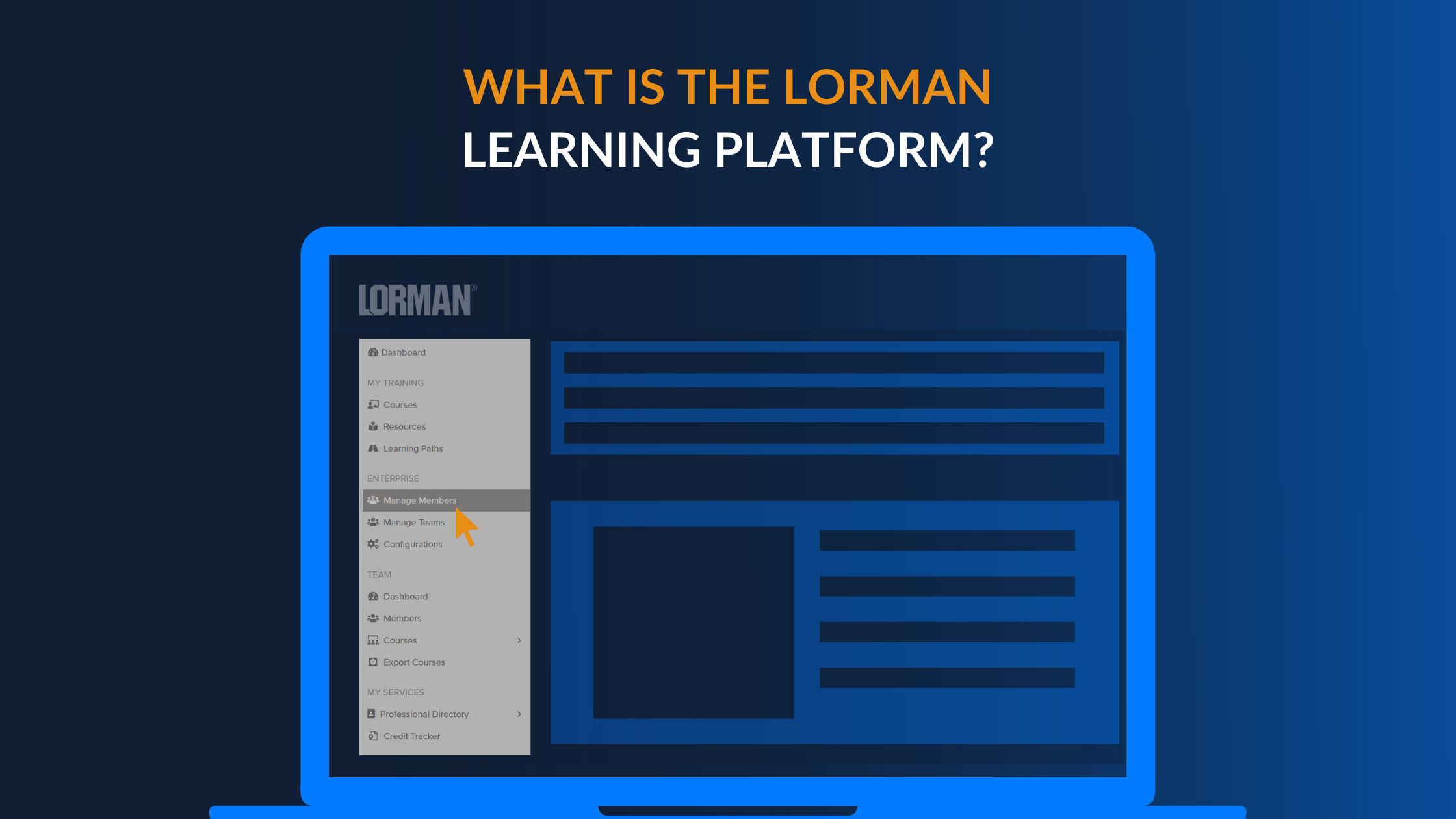 What is the Lorman Learning Platform?
---
You created an employee development plan, you identified critical training topics, and now you need to implement and manage the program long-term.
If all of this feels overwhelming, don't worry — that's where Lorman comes in.
Lorman is a leading provider of online corporate learning, featuring a state-of-the-art Learning Platform where you can track and manage every aspect of your training program.
Are you searching for the best online learning platform for your employee training? Then keep reading to get the lowdown on the Lorman Learning Platform.


What is a Learning Platform?
First, let's take a step back. If you're not familiar with eLearning industry jargon, you might be wondering "What is a learning platform?"
A learning platform, also called an eLearning platform, provides learners, instructors, and training administrators with learning tools and resources that enhance the delivery and management of training initiatives.
Corporate learning platforms help organizations effectively manage, track, and distribute training content to employees.
Keep in mind a learning platform is technically not the same as a learning management system (LMS). An LMS is a software application while a learning platform is based online.


About Lorman's Learning Platform
Now that you know what a learning platform is, let's talk about Lorman.
The Lorman Learning Platform is an all-in-one eLearning portal with intuitive management capabilities and access to our extensive course library.
It's basically the Swiss Army knife of eLearning platforms.


Access the Learning Library
Lorman members get full, unlimited access to our course library. This means you don't need to purchase training content from third-party vendors and upload it to a separate corporate learning platform.
The Lorman Learning Library is chock-full of content, from skills training and professional development courses to continuing education units and niche industry topics.
The Learning Library features more than 4,000 on-demand courses and 13,500+ total educational resources, with over 100 new live courses added each month.
We provide all the tools your organization needs for success:
Live and on-demand courses
Formats such as audio recordings and slide decks
Pre-defined and custom Learning Paths
Custom course creation
and more!
Our Learning Platform allows users to easily reference and download materials to take with them on the go.
Plus, the Learning Platform is easily accessible on desktop or mobile — so users can learn at their own pace wherever they want, whenever they want.


Assign Courses to Employees and Teams
The Learning Platform allows you to create teams so you can best manage your company training.
Teams allow you to segment users into different groups based on department and/or mutual interests. Grouping employees into teams makes it easy to stay organized and track progress.
Instead of trying to coordinate training on your own, you can simply assign the course directly to a group. If you assign a course to the Accounting department, for instance, then everyone in that group will then be notified of the assignment and can access the course with their accounts.
Do you have training that is relevant to just one employee? No worries – you can assign courses to individuals, as well.
With the Learning Platform, you can:
Create teams based on department or interests
Assign courses to individual employees, teams, or the entire organization
Send reminders to employees about courses that must be completed


Track Employee Training Progress
The Learning Platform dashboard provides a comprehensive view of your organization's training. Easily see what employees have finished, what they're working on, and which courses are waiting at the ready.
Our dashboard provides a quick and easy way to see what users have accomplished (and what they're still working on)!
Our Learning Platform displays the total courses you've completed in the last month and year, making it easy to track your hours and attain mandatory CE credits.
You can utilize the Learning Platform to track:
Courses in progress: See all of the courses still in progress and which employees they're assigned to.
Upcoming live webinars: Find out which future live webinars your users have registered to attend.
Resources available: See the total number of courses, slide decks, audio recordings, and other learning materials available in the Learning Library.
Learning Paths: View which Learning Paths your users have signed up for but have not yet completed.
Continuing education credits: Track your employees' CE credits to ensure they stay up to date on professional certifications.
Our Learning Platform works hard so your organization can focus on learning.
The Learning Platform in a Nutshell
Let's review what we learned about the Lorman Learning Platform.
The Learning Platform helps you manage every aspect of your employee training initiatives. Assign course, track employee progress, and gain full access to our Learning Library.


1. Do I need an LMS to access Lorman content?
The short answer is: No.
As you learned, the Learning Platform has everything you need to manage and track your corporate training. With Lorman, you get access to training content and a corporate learning platform.


2. Can I use Lorman content with an LMS?
The short answer is: Yes.
If your company prefers to utilize a specific LMS, you can still use Lorman's training content. All of our courses are SCORM-compliant, making it easy to integrate our large library of content to your chosen LMS.


3. How do I decide between the Learning Platform and an LMS?
The short answer is: Different companies have different needs.
Our Learning Platform allows you to oversee your company's training progress and avoid the hidden costs of paying separate vendors. However, if your organization prefers to use an LMS with Lorman training content, you still have that option.


But remember, centralizing your company training is the most logical and cost-effective approach to employee learning and development. After all, you don't need to carry a can opener if you have a Swiss Army knife!
Want to know more about Lorman's Learning Platform and training solutions? Talk to one of our learning experts and request a demo today!
Sexual harassment is a far-too-common occurrence in the workplace. Research shows that about 43% of men and more than 80% of women have been victims of sexual harassment at work. Learn how you can combat harassment at your organization.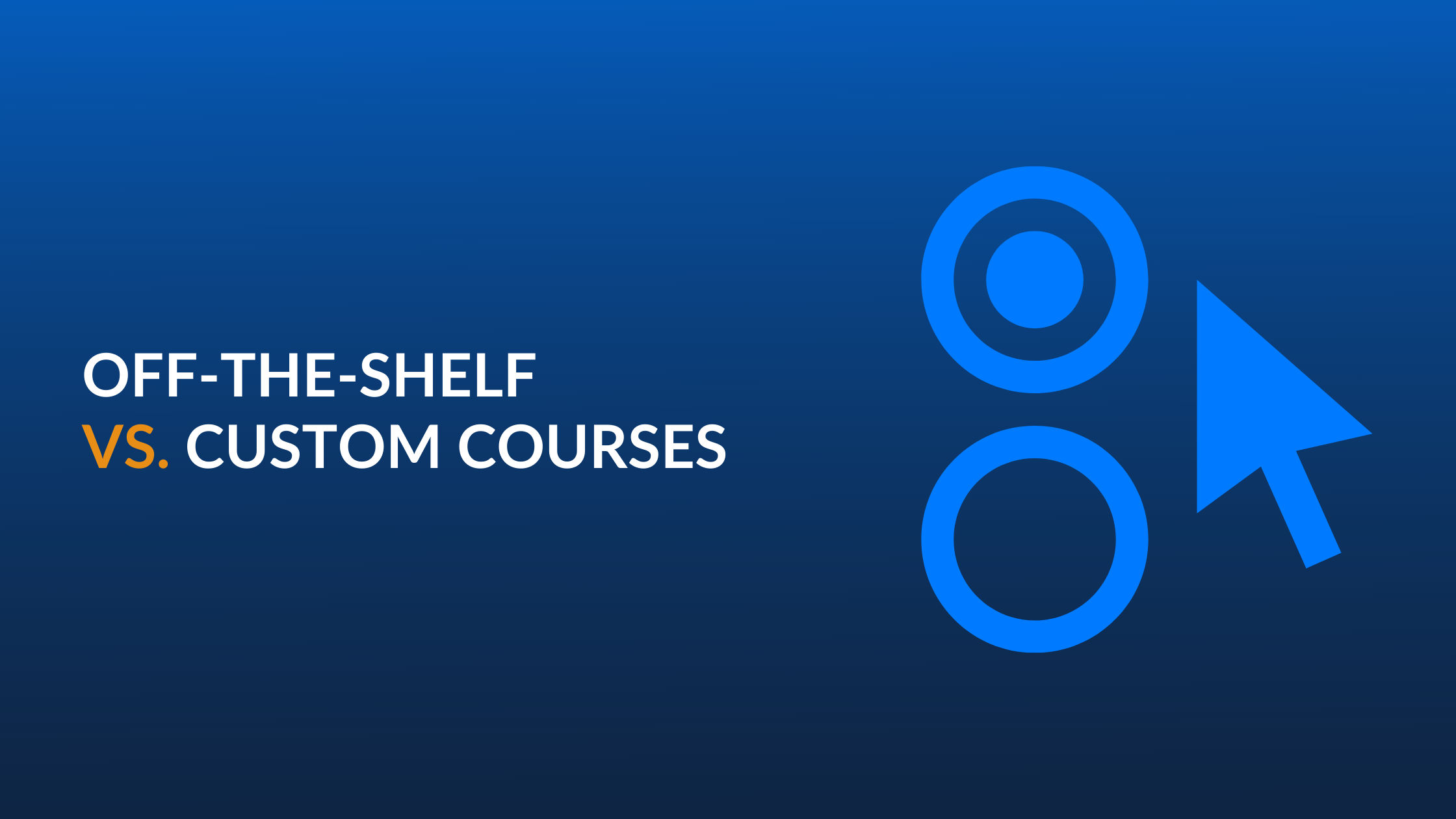 There's a lot to consider when finding the right content for your employee training program. But when it boils down to off-the-shelf vs. custom courses, which one should you choose?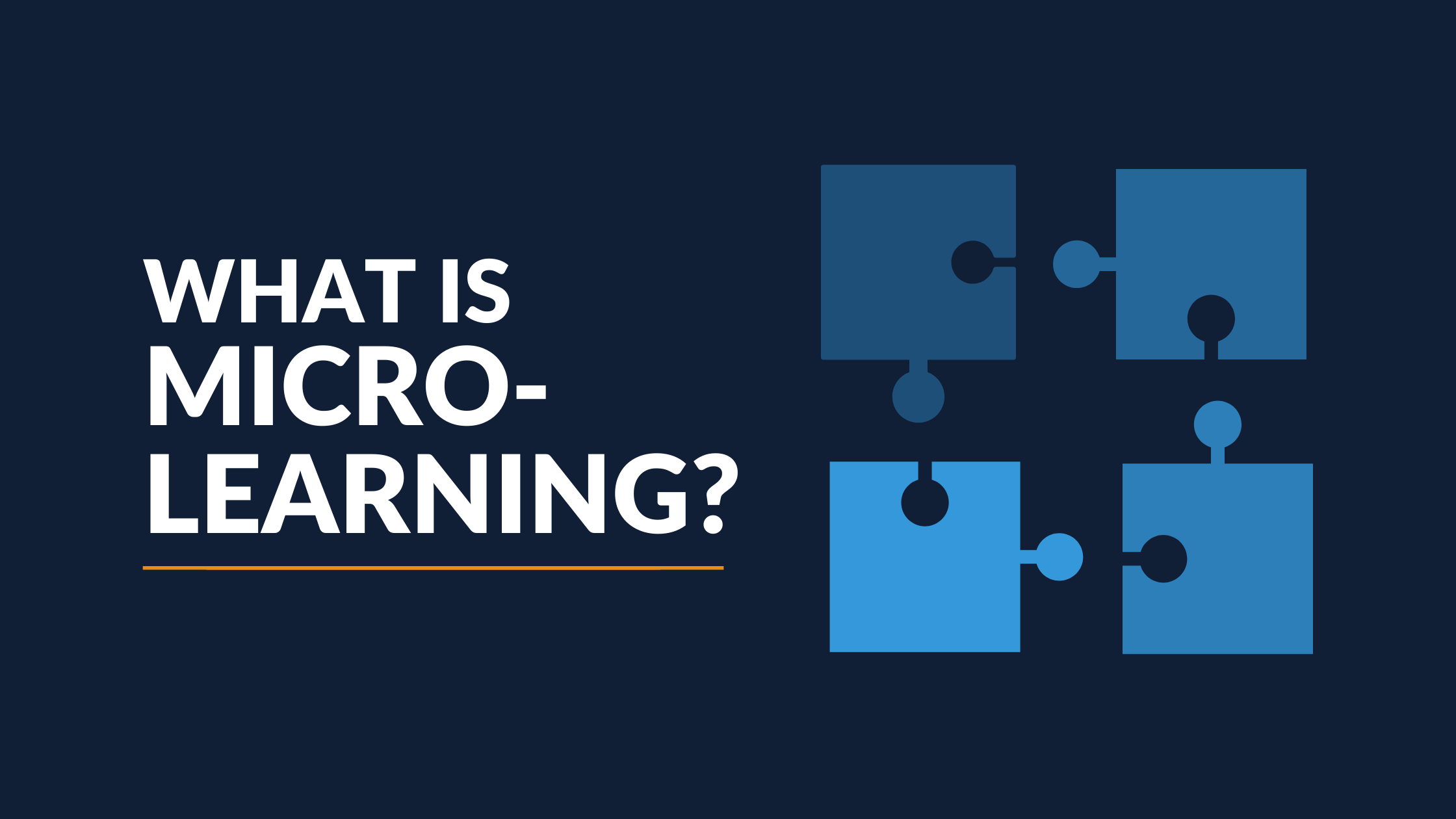 Microlearning is a type of training strategy where information is broken up into bite-sized sections. Microlearning modules allow learners to study at their convenience, which is a huge advantage for those busy professionals with limited time.