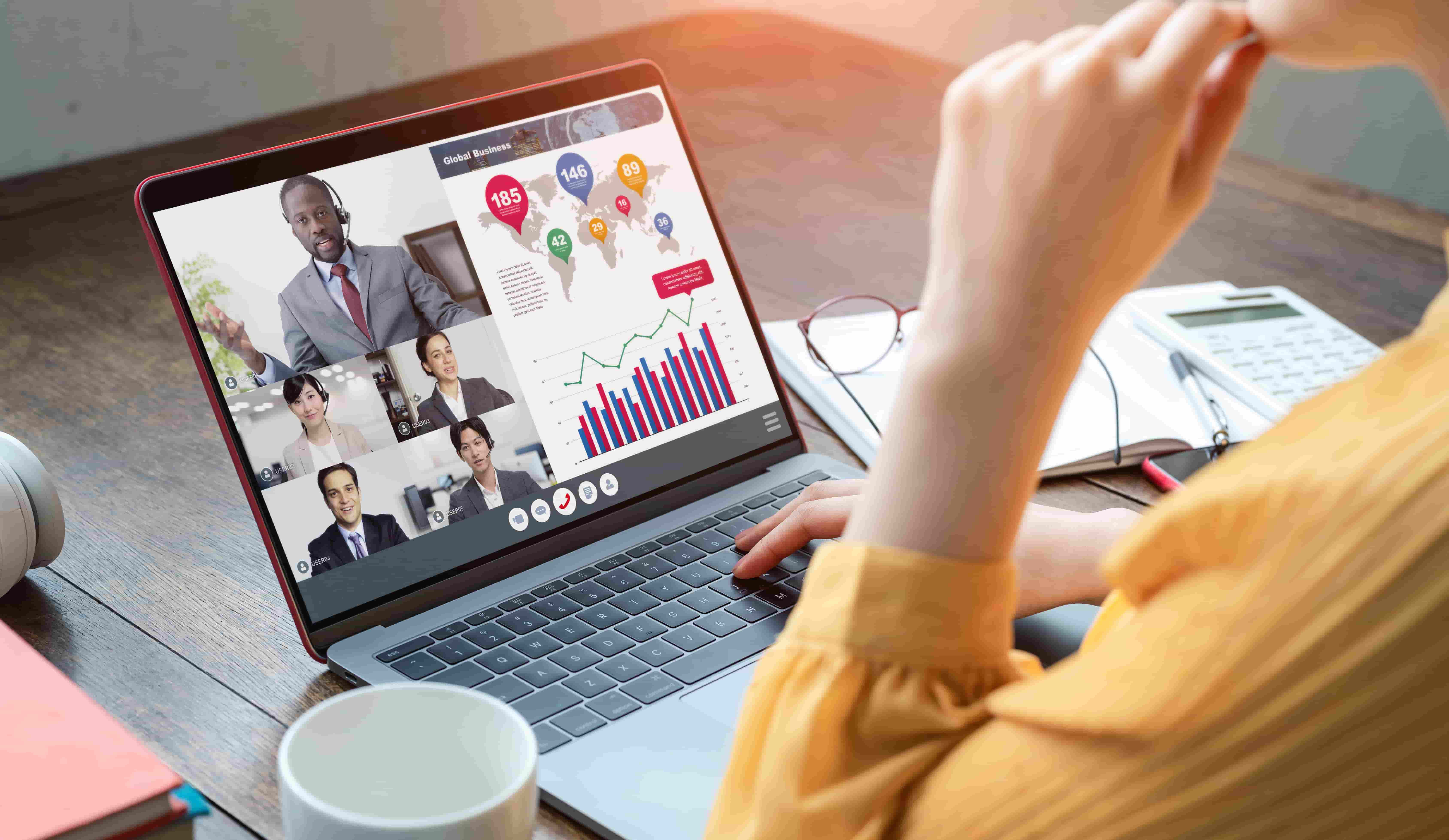 10 Best Practices for Giving a Remote Presentation
---
In the wake of the coronavirus pandemic, corporations worldwide are transitioning from on-site office spaces to fully, or partial, remote work. Firms are learning to operate entirely through technological means, such as virtual presentations and webinars, due to newly adopted social distancing and work from home policies.
Among the many challenges of working from home, professionals are struggling to lead engaging, yet informative, virtual meetings.
The best way to showcase new ideas is with intuitive, creative, and visually captivating PowerPoint presentations.
Stellar PowerPoint presentations can be crafted online on diverse platforms like Google Slides, SlideModel, Prezi, and Visme. Presentations incorporate a schematic and graphical display of ideas which leaves a perpetual mark on the audience.
With remote working as the new reality for the global workforce, virtual presentations are an excellent way to impress stakeholders.
How to Give an Effective Online Presentation From Home
While giving a presentation from home, it is imperative for your slides to be top-notch as your colleagues and other stakeholders are likely to lose interest in a dull presentation.
Below are some tips and best practices to give an outstanding presentation:
1. Set Presentation Objectives
Before delivering the presentation virtually, ensure that it is compact and concise. A haphazard and disorganized presentation can confuse your audience, resulting in decreased engagement.
Create a presentation agenda, list out the topics for each slides, and focus on verbal cues. Your PowerPoint presentation should be instilled with a powerful splash or landing page to draw your viewers' curiosity. Arrange all the slides in a manner that they correlate with each other.
2. Select a Good Template
A template can make or break a presentation. Utilizing a template will make it easier for you to create your presentation; plus, the pre-made designs will be engaging to your audience.
Professionally designed presentation templates corresponding to your industrial niche are available online on websites like SlideModel, Prezi and SlideBean. Using stock or no templates can render monotony to your slides. Personalized templates specifically designed for certain topics can save you valuable time.
3. Structure Presentations on 10-20-30 Principle
When forging a gripping presentation, it is critical to follow the 10-20-30 rule for it to be formidable and interesting. A presentation with a multitude of slides is difficult to follow and takes a long time to deliver.
The 10-20-30 principle states that a presentation should include 10 slides, should not exceed for more than 20 minutes, and commands to set the font size at 30 points or more.
4. Integrate Pixel-Perfect Graphics
Complementing the textual information of your slides with superior and high-quality graphics helps highlight your ideas with visual charm. Illustrations and pictures blended in your presentation will resonate with your audience for a long time.
Also, relevant graphics facilitate the comprehension of the ideas easily as they are eye-catching and hold a visual kick. High-resolution graphics will conceptualize your ideas with more clarity and also mold your presentation into an interactive slide deck.
5. Choose Proper Fonts and Layouts
Always choose the fonts and layouts of your slides meticulously. Prioritize professional and functional fonts over 'fancy' fonts, like cursive or script, which are harder to read.
Headings should include Sans Serif fonts like Arial, and the body text should be optimized with Serif fonts like Times New Roman. Ensure complementary fonts for the heading and text of the slides.
For font consistency, use only 2-3 font variations in the presentation. Set the font size to a readable size to dodge the strain on the audience's eyes.
6. Incorporate Interactive Charts And Diagrams With Power BI
Data analysis and statistics incorporated in the text are forgettable by presentation attendees. Visualize and portray your data by leveraging Business Intelligence tools such as Power BI.
This cloud-based software is a forerunner for the firms to leverage insightful charts, shapes, and diagrams for displaying data. Merge data from different sources, create data models, and formulate salient charts and timelines using real-time metrics in Power BI.
7. Energize, Engage, and Communicate
An incredibly designed slide deck presented with exquisite communication skills is the key to a successful presentation.
Remember: an interactive presenter is appreciated by everyone. Make sure you connect and chat with your audience after presenting a few slides to keep the session lively. It's best to wear a headset or headphones with a good quality microphone to ensure participants can clearly hear you.
8. Use a Good Hosting Platform
There are a plethora of software and sites available for hosting virtual meetings and conferences, such as Google Meet, Microsoft Teams, Zoom, Skype, and Cisco Webex.
Conduct live streams, control the meetings, message participants, and share your presentation with your peers globally with these online meeting platforms.
9. Check Your Camera and Background Adjustments
When presenting online, the environment that you choose to host your presentation matters the most. Limit distractions and avoid multitasking. Appropriate lighting and a suitable background are a requisite for a perfect presentation.
Keep clear of sun glares so that you are visible to everyone. Blur the background if necessary and eliminate any unwarranted noise at your place. Prior to your meeting, be sure to adjust your webcam or camera accurately.
10. Make Time for Q&A
Virtual presentations do not indicate less interaction and queries. As a diligent presenter, always keep in mind to have a Q&A session at the end of the presentation to share perspectives and doubts.
Engage and interact with your audience and open the floor for discussion. As the host, facilitate questions and make sure only one person speaks at a time to avoid a clutter of voices.
PowerPoint presentations with their audio-visual dynamic are the optimal platform to exhibit your professional ideas. The quality of your presentation and your ability to clearly communicate information sets the precedent for a successful virtual presentation.
---
About the Author
Logan is a digital nomad entrepreneur and writer at SlideModel. When he is not writing online, you can find him designing presentations or running a half marathon outside.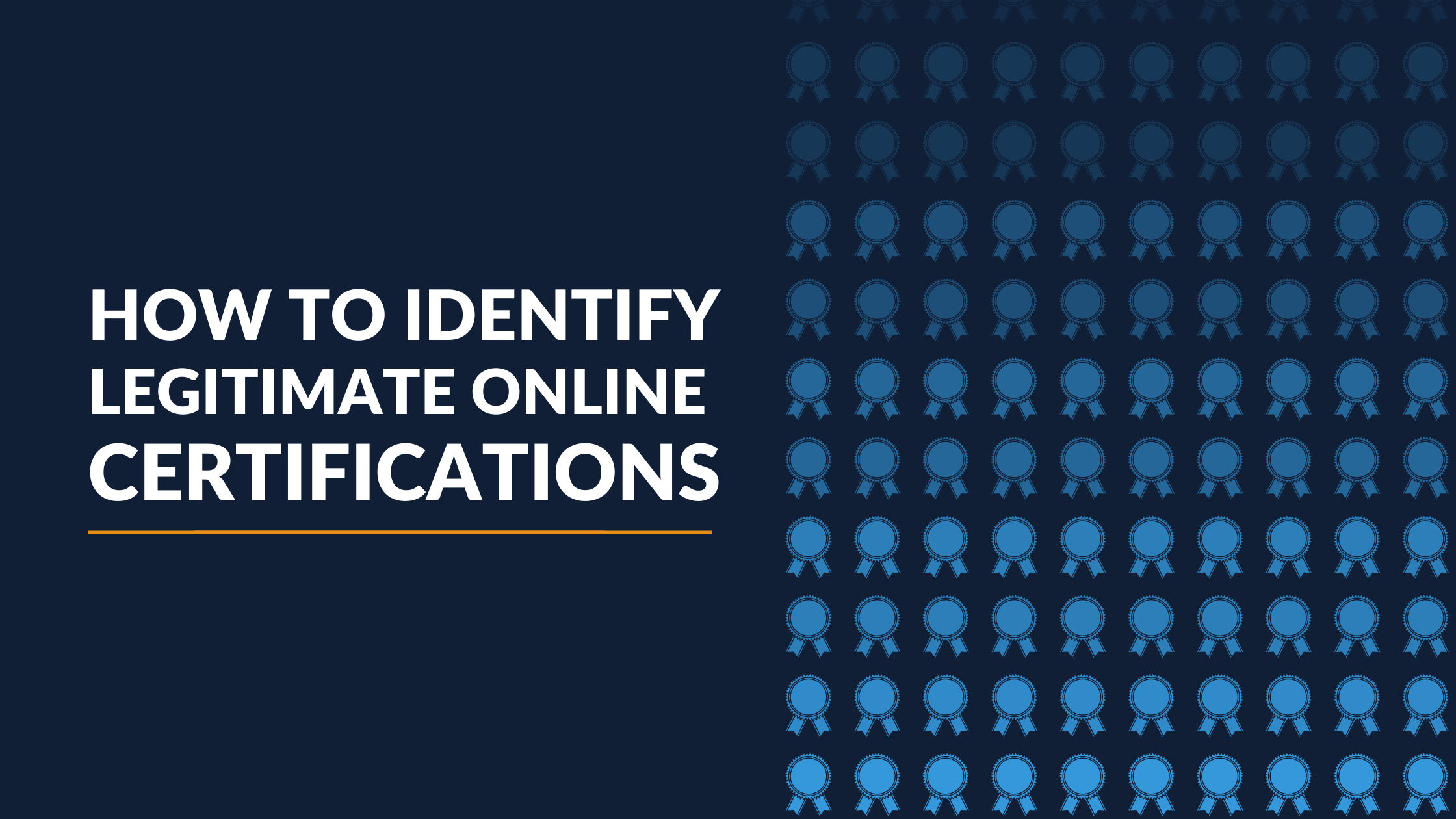 Online certifications prove you can handle specific programs but also help strengthen important skills. So how can you tell which ones are worth it? Here are 5 questions to ask to identify legitimate certifications.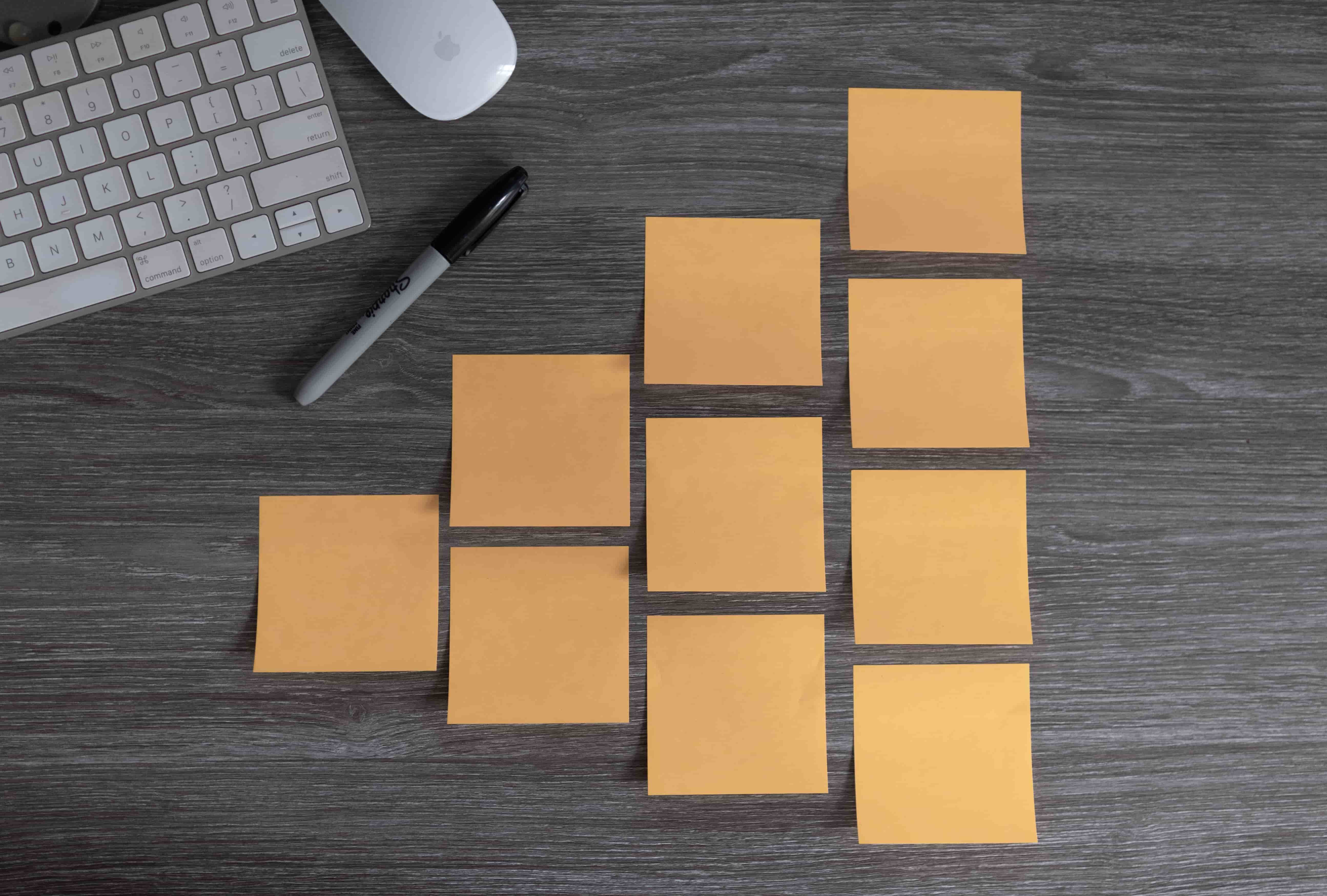 Do you find yourself skipping lunch and working late but still feeling like you accomplished nothing at the end of the day? Here are 5 tips to help you be more productive.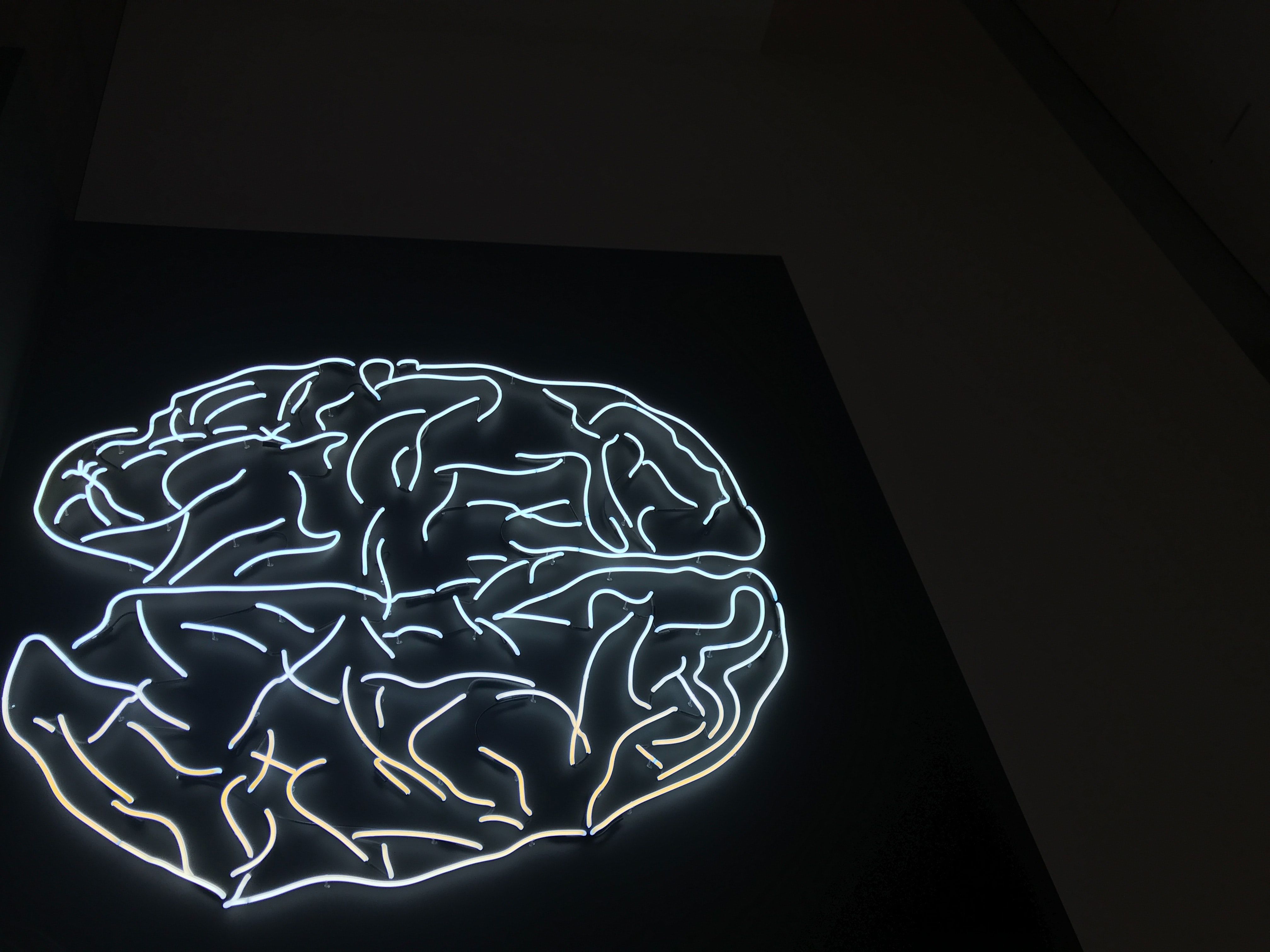 To improve your skillsets and increase knowledge, it's critical that you keep your mind healthy and sharp. Learn why it's important to keep your brain sharp and how to do achieve it.