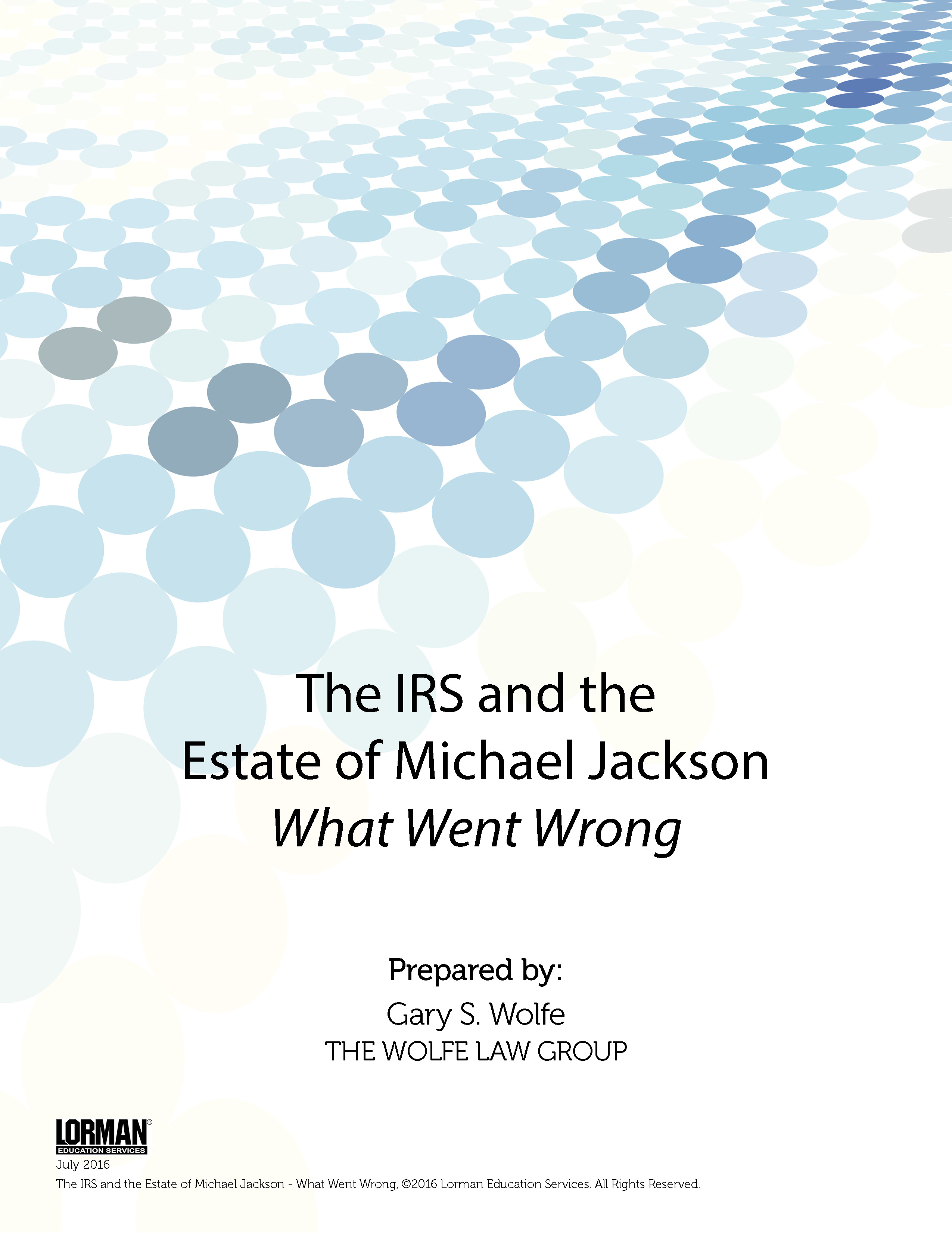 "In the ongoing dispute of the Estate of Michael Jackson, in a previously unreported court filing the IRS has increased their original claim for tax and penalty from $702m to $731m. The IRS now values the Estate (and Lifetime Taxable Gifts) at $1.178B compared to the Estate Form 706 Valuation of $7m, a valuation difference of $1.171B.

Jackson the "King of Pop" died in 2009 and this estate tax battle with the IRS has been ongoing for years with no end in sight and no trial date yet set.

IRS tax auditors previously valued Jackson's original master recordings at $45.5 m (for a 50% ownership interest); the IRS asserts that he actually owned 100% of them so the value is now $91m (not the $11.9m as reported on the estate tax return).

The IRS tax dispute centers around the following valuation issues:
1) The Estate valued Jackson's name and likeness at $2,105; the IRS valued it at $434.26m, a difference of over $434m;
2) The Estate valued Jackson's interest in the Trust that owns the Beatles/Jackson's songs at $0, the IRS valued them at $469m, a difference of $469m;
3) The Estate valued Jackson's master recordings at $11.9m while the IRS valued them currently at $91m, a difference of nearly $80m;"

Download this white paper to continue reading …

Our author, Gary S. Wolfe, has more than 34 years of experience, specializing in IRS Tax Audits and International Tax Planning/Tax Compliance, and International Asset Protection.

Sign up to receive your white paper!
You will need to create a password for your account in order to access the White Paper.