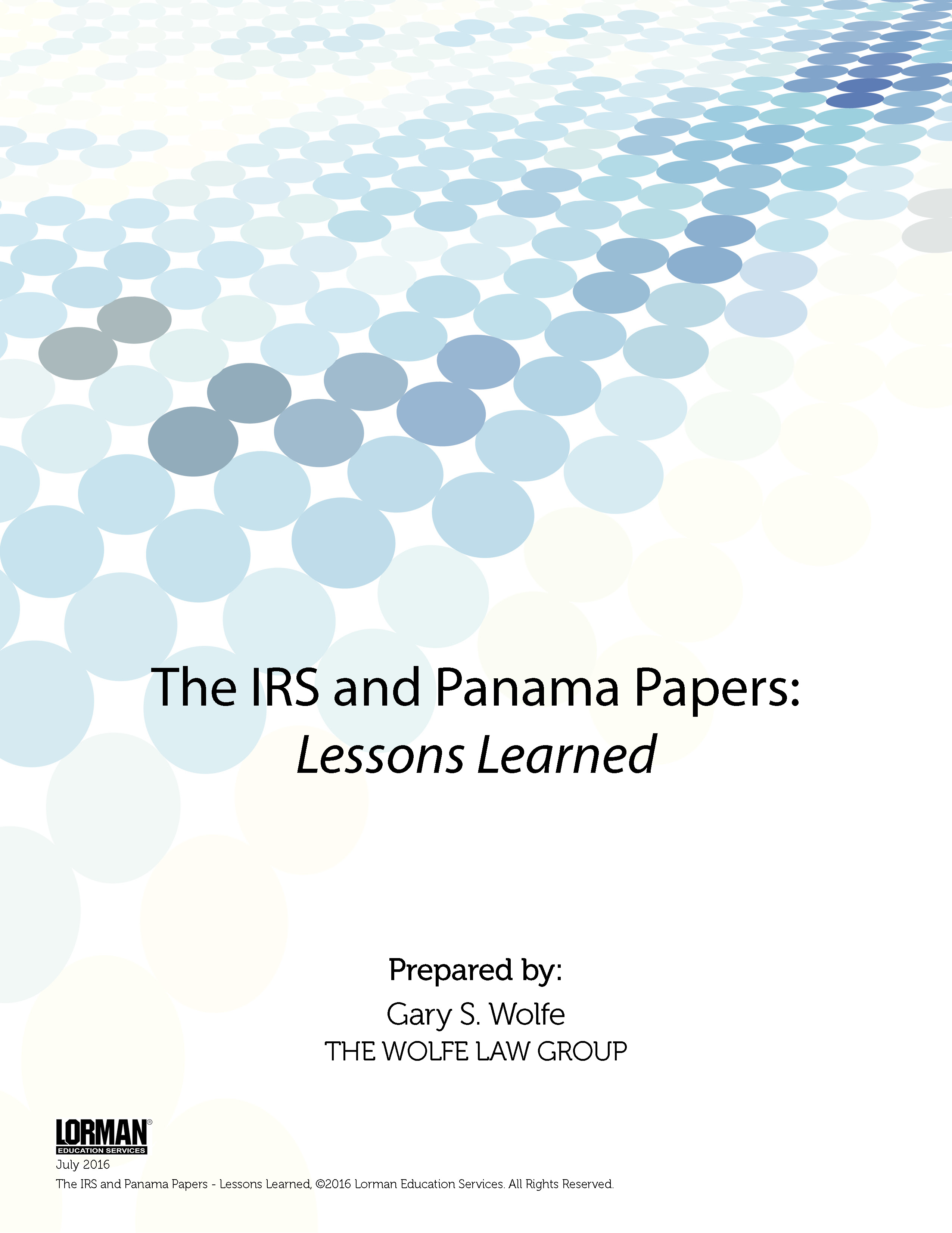 "In a 7/7/16 Hearing before the House Oversight/Government Reform Committee, James B. Comey, FBI Director said: "We don't want to put people in jail unless we prove that they knew they were doing something they shouldn't do".

In 2016, the "Panama Papers" named hundreds of thousands of wealthy international investors with offshore accounts (set up by Mossack Fonseca) hidden behind a maze of anonymous companies set up in the tax havens (BVI the major destination) to conceal the true ownership of the companies. These companies may be implicated in international tax evasion and money laundering.

For the nearly 3000 US taxpayers named to date, they are now under a "spotlight" and face IRS and US Dept. of Justice investigation into their activities thru these companies. To the extent these companies invested in US assets (e.g. real estate, stocks and bonds) they may face IRS audit (for tax evasion) and US DOJ investigation into multiple felonies for money laundering, wire fraud and mail fraud (each of which have 20 year prison sentences as maximum criminal penalties)."

Download this white paper to continue reading …

Our author, Gary S. Wolfe, has more than 34 years of experience, specializing in IRS Tax Audits and International Tax Planning/Tax Compliance, and International Asset Protection.

Sign up to receive your white paper!
You will need to create a password for your account in order to access the White Paper.