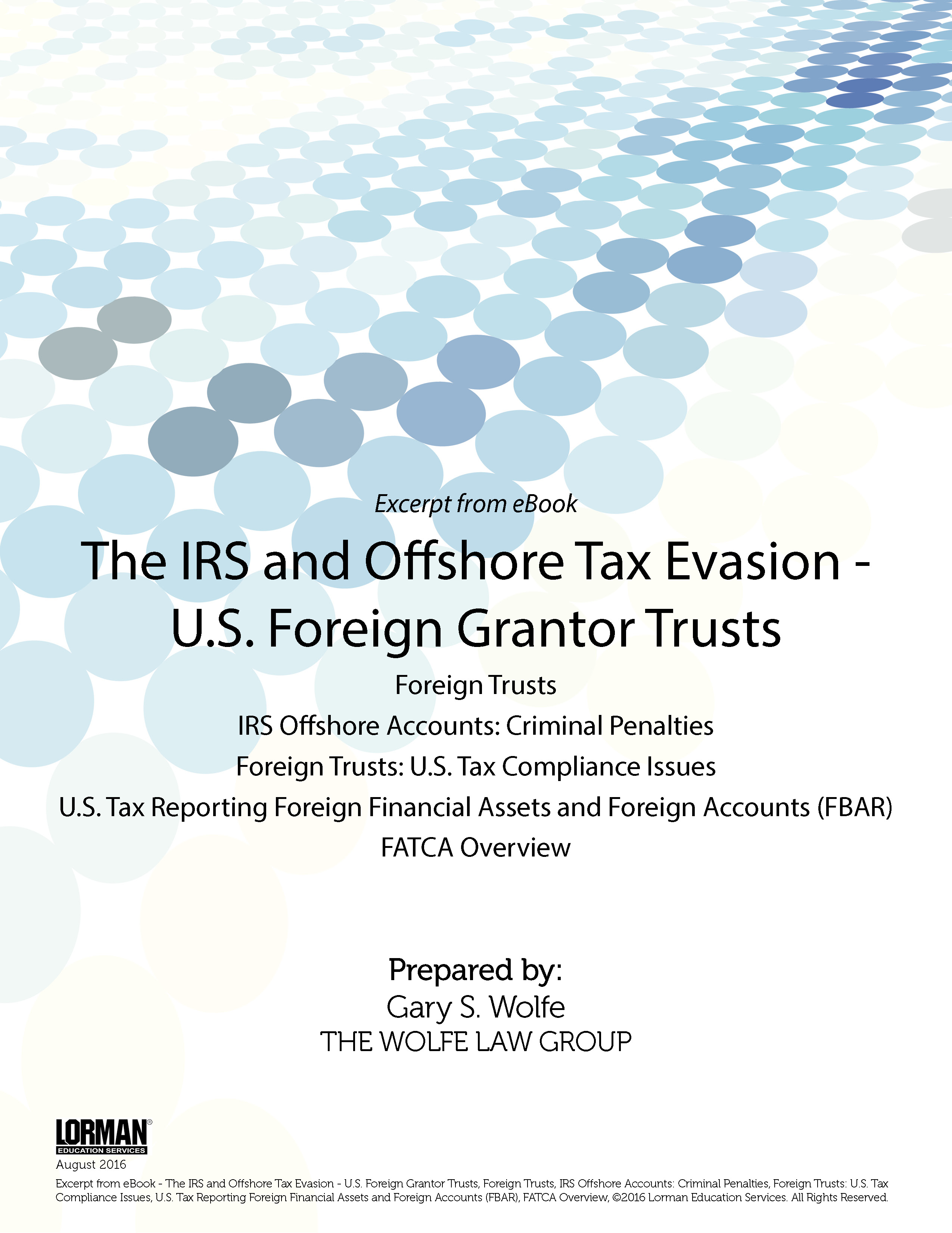 "U.S. taxpayers who establish a foreign trust (i.e. a trust which either a U.S. court does not supervise trust administration, or a U.S. person does not control substantial trust decisions. See: IRC Sec. 7701(a)(30)(E) (31)(B), and funds the trust (i.e. transfers property to the trust), if the trust has a U.S. beneficiary, the trust will be treated as foreign "grantor trust" and the U.S. taxpayer will be treated as the owner "of that portion of the trust attributable to the property transferred" (IRC Sec. 678(b), 679).

Trust tax items of income, deduction or credit are for tax purposes treated as belonging to the trust grantor, and these tax items are reflected on the income tax return of the trust grantor; i.e. Form 1040 (originally declared on the Trust Tax Return, Form 3520-A: Annual Information Return of Foreign Trust with a U.S. Owner).

Based on a U.S. person funding the foreign trust, the IRS can presume that the trust has a U.S. beneficiary unless the U.S. person (i.e. transferor of trust assets) submits to the IRS any information that the IRS requires regarding the transfer and demonstrates to the IRS's satisfaction that:"

Download this white paper to continue reading …

Our author, Gary S. Wolfe, has more than 34 years of experience, specializing in IRS Tax Audits and International Tax Planning/Tax Compliance, and International Asset Protection.

Sign up to receive your white paper!
You will need to create a password for your account in order to access the White Paper.