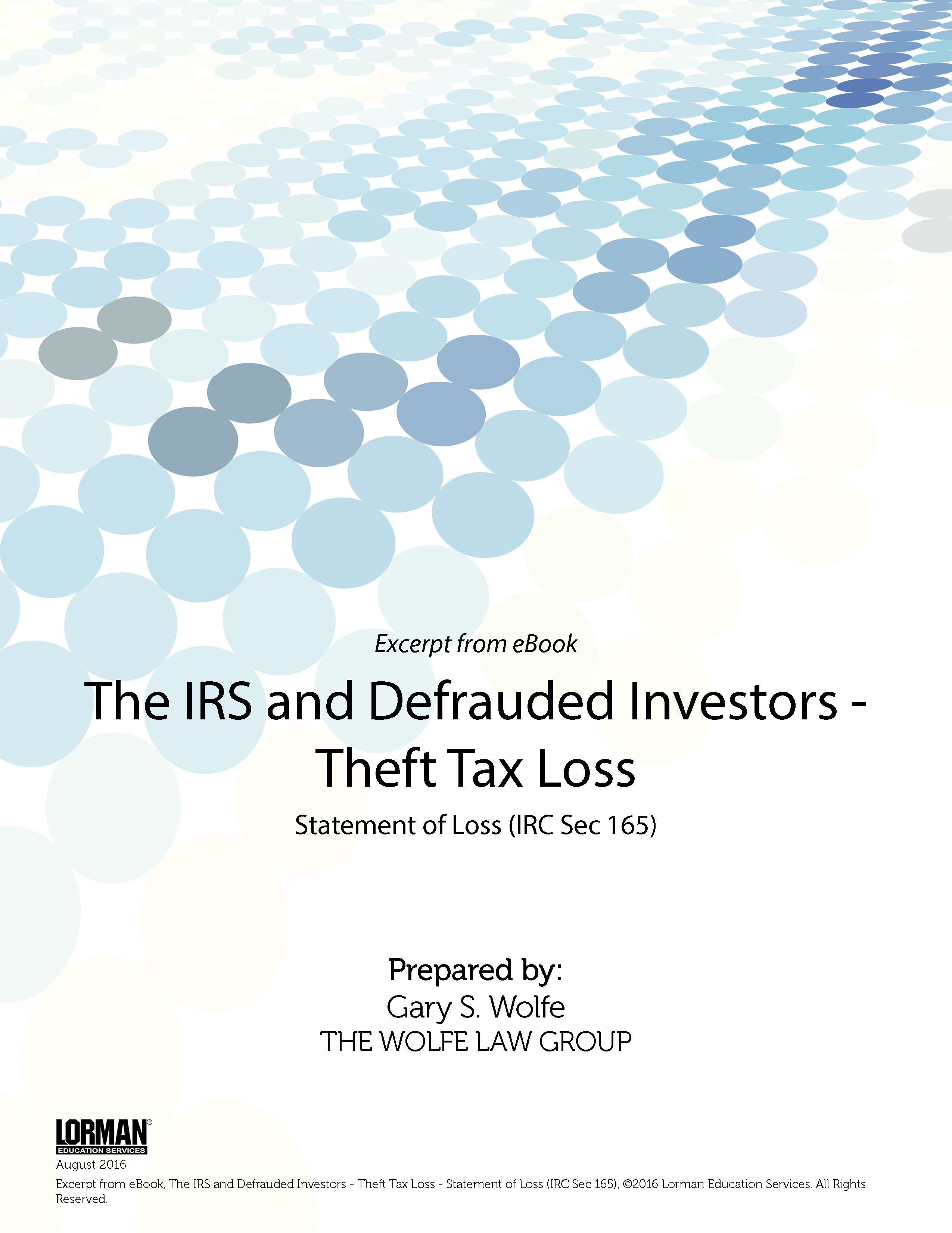 "The "theft loss," which only includes losses to property not connected with the taxpayer's trade or business or for-profit transactions, and is further restricted by rules denying the deduction for the first $500 (2009)of loss from each casualty and allowing losses above this floor only to the extent they exceed 10 percent (10%) of adjusted gross income (IRC §165(h)). The courts have found a further limitation implicit in Section 165(a) – that a casualty loss is not allowable in any part if the deduction would frustrate well-defined public policy.

(See, Blackman v. CIR, 88 TC 677, 682 (1987) – taxpayer intentionally set fire to wife's clothes and negligently allowed fire to spread to entire house; held no casualty loss deduction because deduction "would severely and immediately frustrate the articulated public policy … against arson and burning," even though taxpayer never charged with crime; Mazzei v. CIR, 61 TC 497 (1974) – taxpayer defrauded by co-conspirators in scheme to counterfeit U.S. currency; held, theft loss of participant in criminal activity not deductible; Rev. Rul. 82-74, 1982-1 CB 110 (where taxpayer, in order to collect insurance, paid another to burn down taxpayer's building, public policy, precludes amount paid from being taken into account in determining gain on building's conversion)."
Download this white paper to continue reading …

Our author, Gary S. Wolfe, has more than 34 years of experience, specializing in IRS Tax Audits and International Tax Planning/Tax Compliance, and International Asset Protection.

Sign up to receive your white paper!
You will need to create a password for your account in order to access the White Paper.