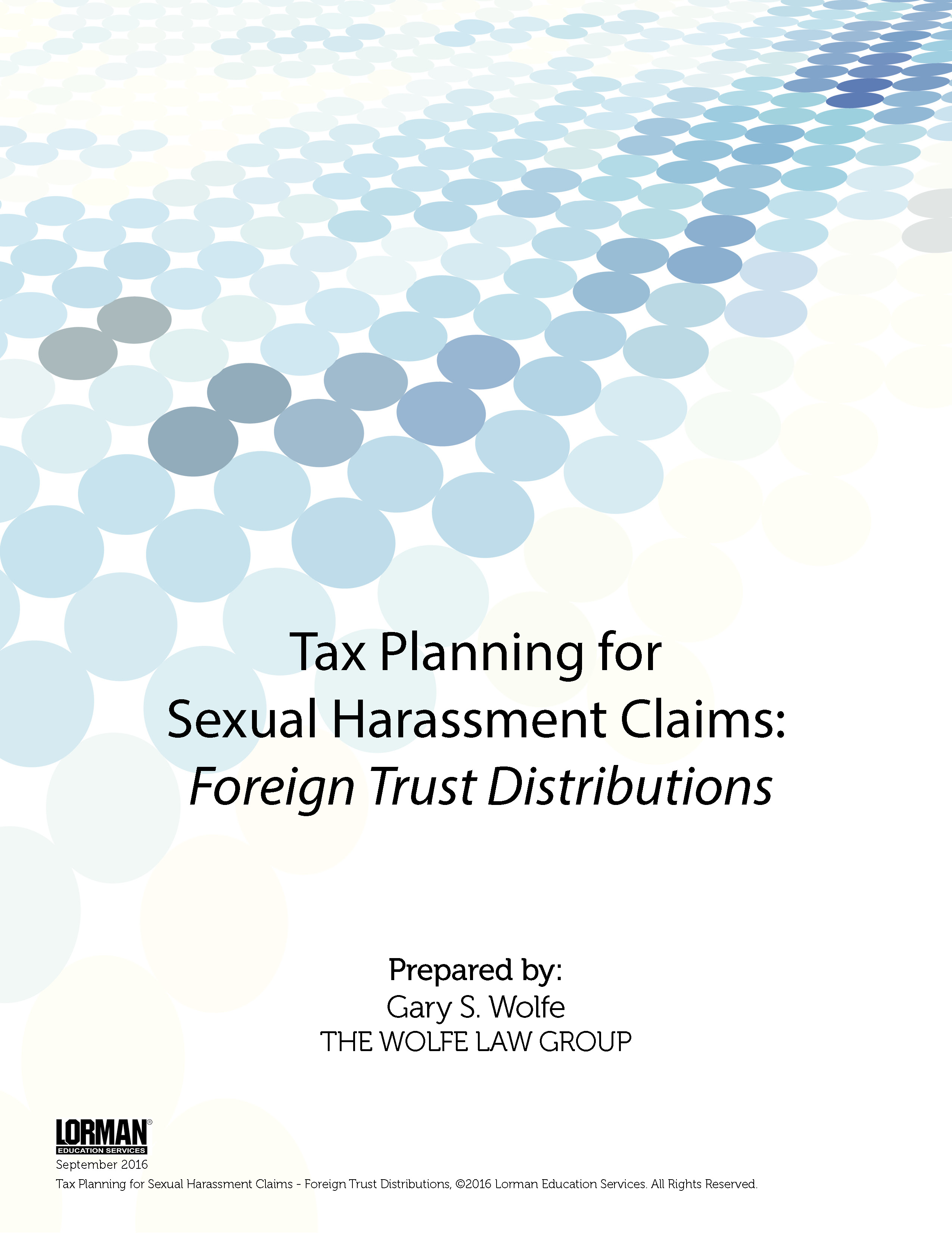 "For parties involved in sexual harassment claims when payment is made to a US taxpayer (i.e. US Citizen/Income Tax Resident) from a Foreign (i.e. Non-US) Trust special tax reporting rules apply under IRC 6677. For failure to file the Form 3520 information return to report the receipt of foreign trust distribution, the IRS may assess an initial penalty equal to the greater of: $10,000 or 35% of the gross value of the distribution received. In addition criminal penalties may apply.

Additional penalties may also be imposed if the US taxpayer non-compliance (i.e. failure to file Form 3520 to report the receipt of the foreign trust distribution) continues after the IRS mails a notice of failure to comply with the required reporting. Under IRC 6677 (a)(2), if any failure continue for more than 90 days, after the day on which the Secretary of the Treasury mails notice of such failure to the person required to pay such penalty, such person shall pay a penalty (in addition to the 35 % penalty) of $10,000 for each 30 day period, during which such failure continues (after the expiration of such 90 day period)."

Download this white paper to continue reading …

Our author, Gary S. Wolfe, has more than 34 years of experience, specializing in IRS Tax Audits and International Tax Planning/Tax Compliance, and International Asset Protection.
Sign up to receive your white paper!
You will need to create a password for your account in order to access the White Paper.