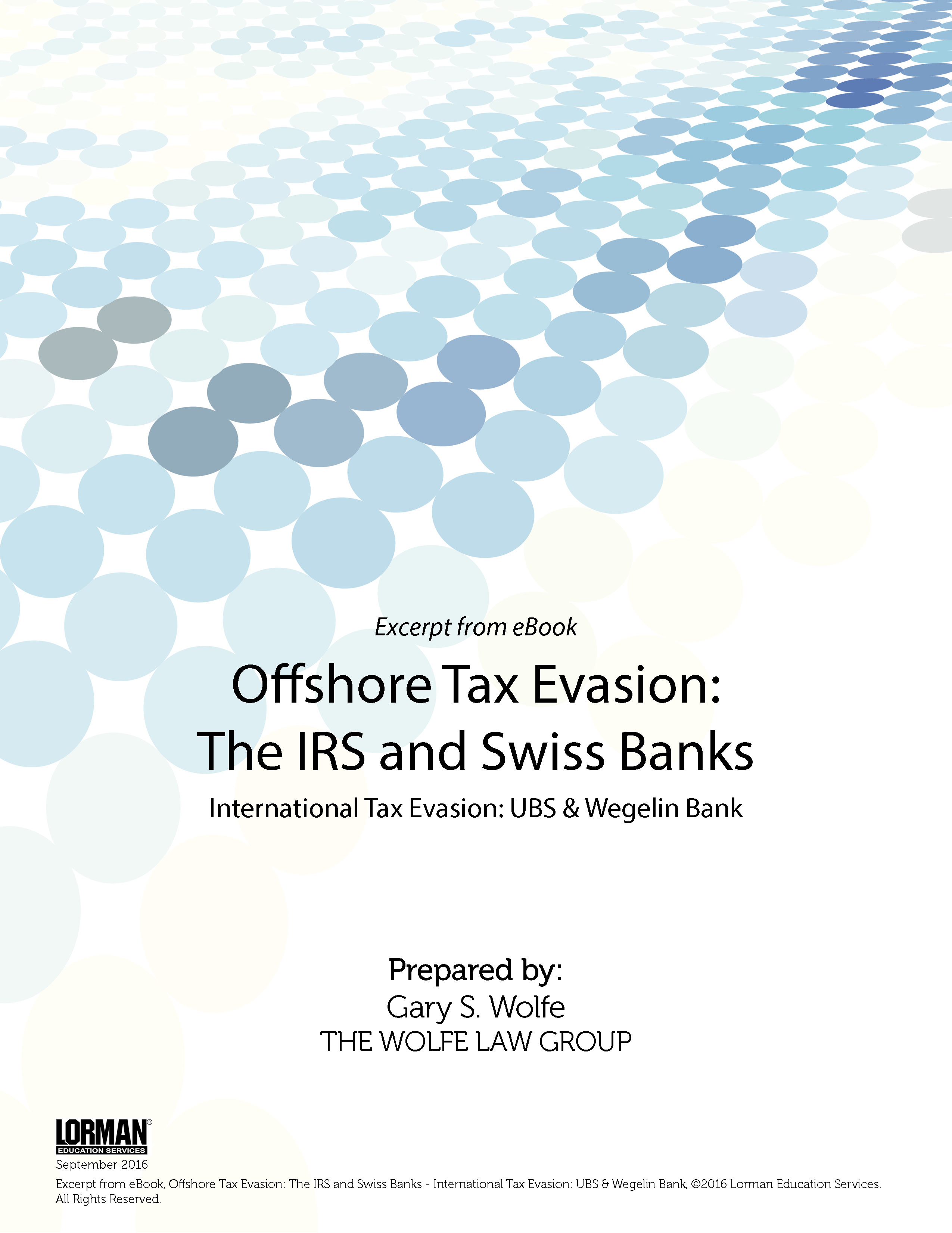 "In America, a country that fought a revolution over taxes, tax evasion is a bad idea. U.S. taxpayers with undisclosed offshore accounts with unreported income face "double jeopardy": civil tax fraud (with no statute of limitations) and criminal tax evasion (with a six-­‐year statutes of limitation). Severe financial penalties and jail sentences await those U.S. taxpayers who get caught "cheating on their taxes."

Tax evasion has never been a good idea. In this article, I'll discuss Wegelin and the UBS Bank cases to make that point.

The UBS Case

UBS, Switzerland's largest bank, became "the first crack in the Swiss Banking System" when, on February 18, 2009, they entered into a deferred prosecution agreement with the U.S. Department of Justice (DOJ). Under the agreement, UBS agreed to pay a $780 million fine and turn over the names and account information of 285 U.S. account holders who were not reporting their foreign financial accounts, the assets held in these accounts, nor the income from the assets (held in these accounts). On February 19, 2009, the U.S. Dept of Justice filed a civil suit seeking to force UBS disclosure of up 52,000 accounts held by U.S. taxpayers."

Download this white paper to continue reading …

Our author, Gary S. Wolfe, has more than 34 years of experience, specializing in IRS Tax Audits and International Tax Planning/Tax Compliance, and International Asset Protection.

Sign up to receive your white paper!
You will need to create a password for your account in order to access the White Paper.