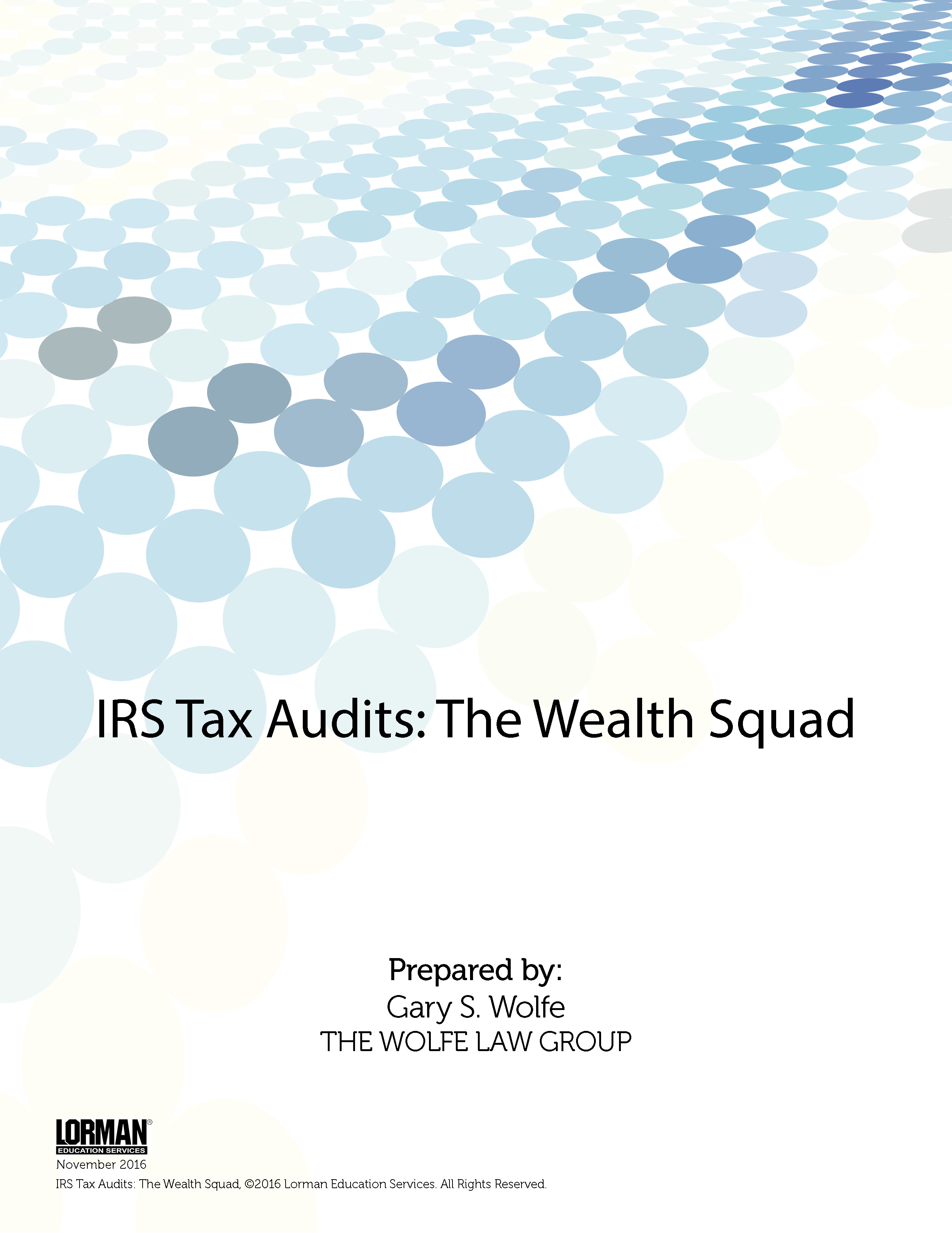 For wealthy taxpayers with over $10m in income, the IRS has a special tax audit division, the Global High Wealth Industry Group (the "Wealth Squad"). The IRS Wealth Squad falls under the IRS Large Business and International Division (formerly Large and Midsize Business Division). The Wealth Squad was formed in 2010 to audit "high wealth individuals" who make use of sophisticated business and investment arrangements with both complicated legal structures and tax consequences.

As stated by the Eleventh Circuit in Ballard v. Commr. 522 F.3d 1229 (11th Cir. 2008): "It is no surprise that a knowledgeable tax attorney would use numerous legal entities to accomplish different objectives. This does not make them illegitimate. Unfortunately such maneuvering is apparently encouraged by our present tax laws and codes."

In response the IRS created the Wealth Squad in 2010 to "take a holistic approach in addressing the high wealth taxpayer population; to look at the complete financial picture of high wealth individuals and the enterprises they control," according to the IRS Revenue Manual.

Download this white paper to continue reading …

Our author, Gary S. Wolfe, has more than 34 years of experience, specializing in IRS Tax Audits and International Tax Planning/Tax Compliance, and International Asset Protection.

Sign up to receive your white paper!
You will need to create a password for your account in order to access the White Paper.