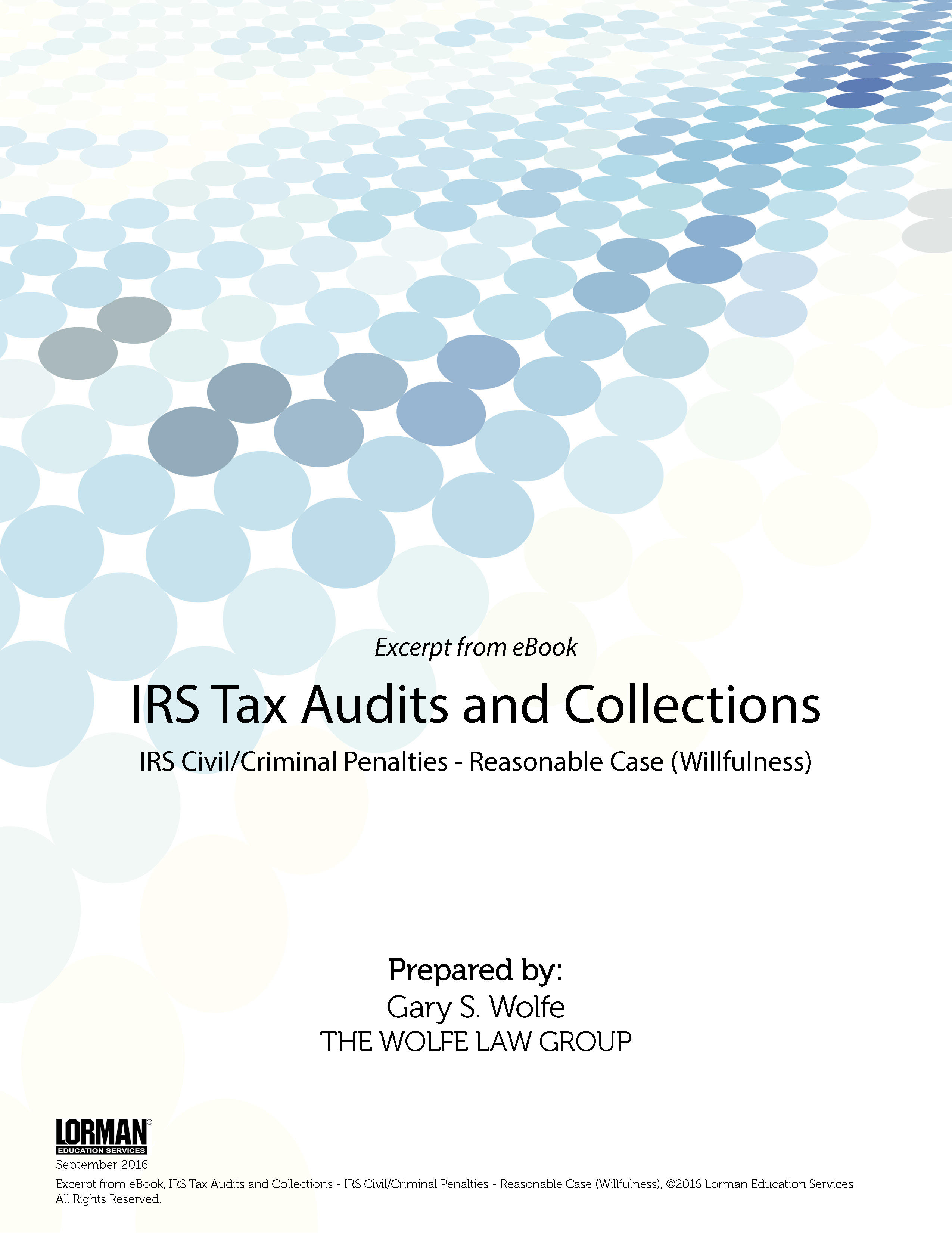 "A U.S. taxpayer who relies on the advice of a tax professional may relieve the U.S. taxpayer from civil penalties if there has been no willful neglect. Under the IRC Sec. 6664: "No penalty shall be imposed… with respect to any portion of an underpayment if it is shown that there was a reasonable cause for such portion and the taxpayer acted in good faith with respect to such portion". Under related Treasury Regulations: "Reliance on an information return, professional advice, or other facts constitutes reasonable cause and good faith if under all the circumstances, such reliance was reasonable and
the taxpayer acted in good faith."

Under IRS Circular No. 230, U.S. taxpayers may now rely on tax opinions for relief from penalties only, if:

1. The tax opinion is based on a full legal and factual review and covers all the issues;

2. The drafter of the tax opinion may not be involved directly or indirectly with the "taxshelter" promoter; i.e., it must be an independent tax opinion."

Download this white paper to continue reading …

Our author, Gary S. Wolfe, has more than 34 years of experience, specializing in IRS Tax Audits and International Tax Planning/Tax Compliance, and International Asset Protection.

Sign up to receive your white paper!
You will need to create a password for your account in order to access the White Paper.