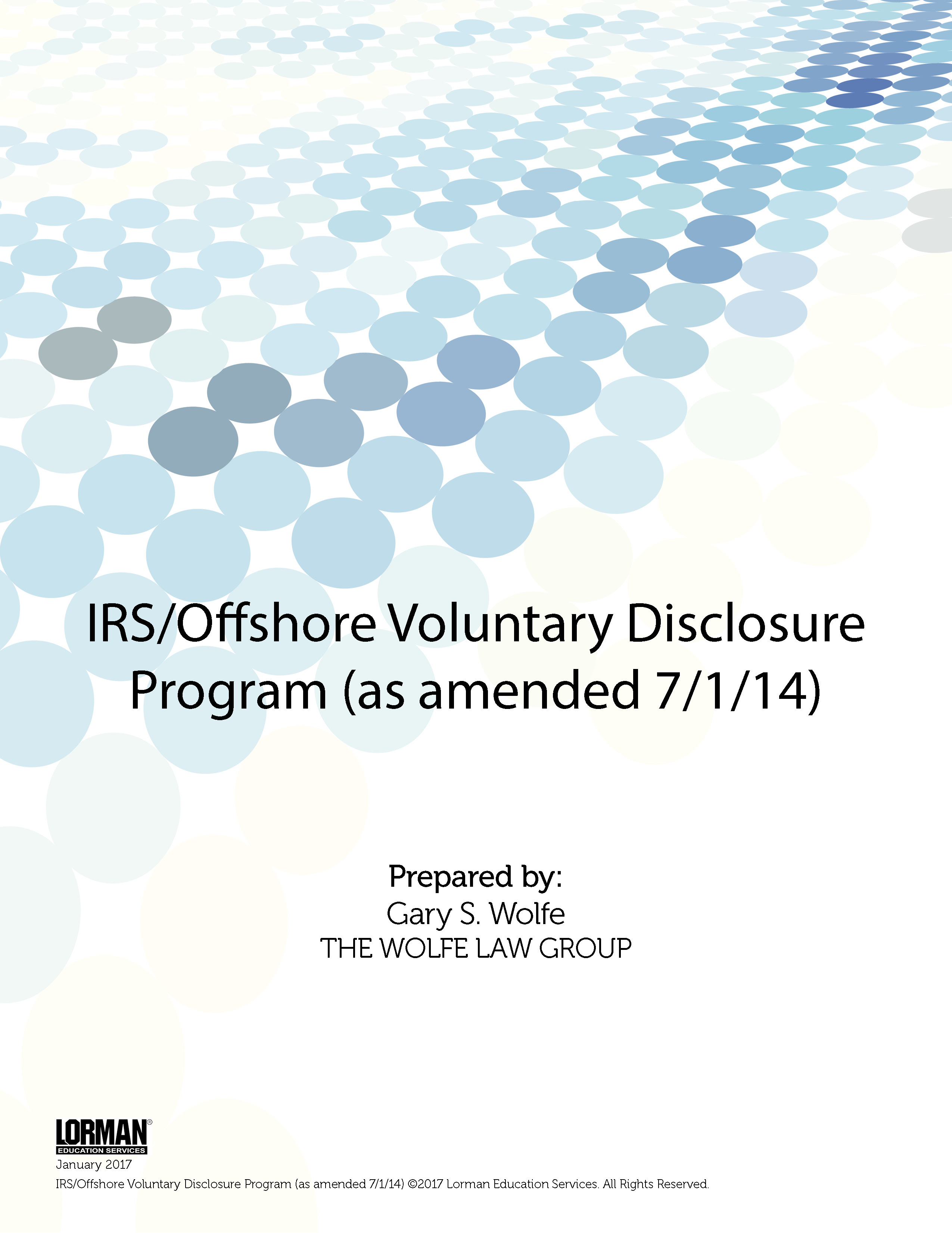 Under the IRS Offshore Voluntary Disclosure Program ("OVDP") 7/1/14 amendment the taxpayer who enters the program increases their cost since the payment is now due up front for all taxes, penalty and interest. The OVDP is now quite expensive and may wipe out the entire taxpayer offshore account.

The IRS Offshore Voluntary Disclosure Program Frequently Asked Questions and Answers (2014) #25 states that after the taxpayer is notified by IRS Criminal Investigation that the disclosure is preliminarily accepted the taxpayer will have 90 days to submit the full voluntary compliance to the IRS (Austin, Texas).

In addition to complete documentation (as required under FAQ #25), providing information on foreign accounts and assets, institutions and facilitators, and signing agreements to extend the time period for assessing Title 26 liabilities and FBAR penalties (see FAQ #7), the taxpayer must make a substantial upfront payment in the total amount of tax, interest, & penalties including: offshore penalty (up to 50% of account balance) accuracy-related penalty, and any failure to file and failure to pay penalties, for the voluntary disclosure period with the information identifying the taxpayer name, taxpayer identification number and years to which the payment relates.

Download this white paper to continue reading …

Our author, Gary S. Wolfe, has more than 34 years of experience, specializing in IRS Tax Audits and International Tax Planning/Tax Compliance, and International Asset Protection.

Sign up to receive your white paper!
You will need to create a password for your account in order to access the White Paper.