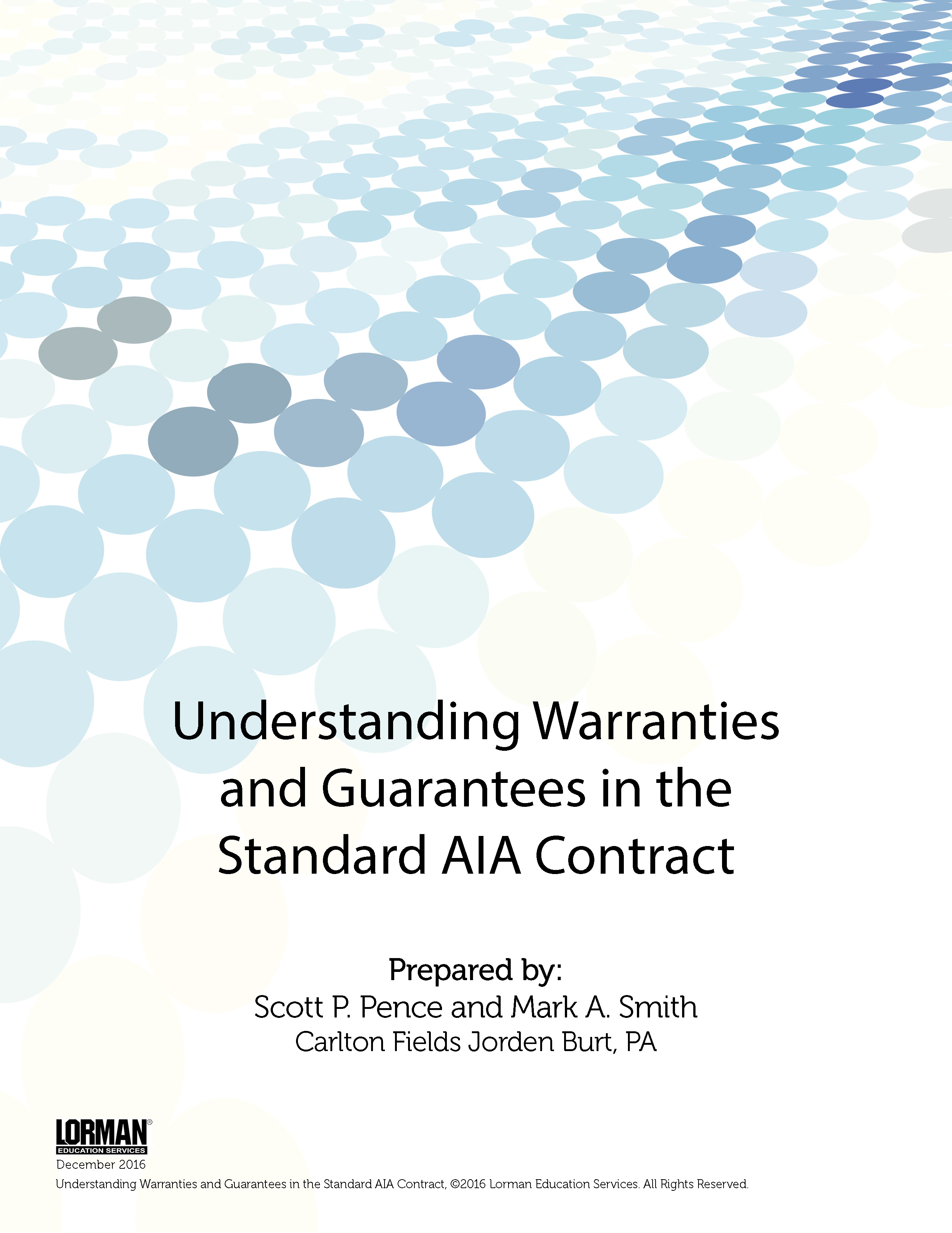 The American Institute of Architects ("AIA") produces one of the most widely used standard construction contracts in the nation and has done so since the late 1800's. Typically, the AIA revises their standard documents every ten years or so. The AIA's latest edition of their standard A201 Family series of construction contracts has been available for over six years now, since the Fall of 2007. The AIA Document A201 2007 ("2007 A201"), which replaced the AIA Document A201 1997 ("1997 A201"), contains the general conditions of the standard contracts for construction published by the AIA, including the following: (1) the AIA Document A101–2007 where the basis of payment is a stipulated sum; (2) the AIA Document A102–2007 where the basis of payment is the Cost of the Work Plus a Fee with a Guaranteed Maximum Price; and (3) the AIA Document A103–2007 where the basis of payment is the Cost of the Work Plus a Fee without a Guaranteed Maximum Price (the applicable contract for construction and the corresponding general conditions are collectively referred to herein as the "Construction Contract"). This paper will discuss (i) the various warranties and guarantees that are to be provided by the contractor under the Construction Contract, (ii) some of the owner's obligations with respect to those warranties and guarantees, (iii) what is covered by these warranties and guarantees, including the standard exclusions, and (iv) some of the changes that were made to these provisions by the AIA in its 2007 editions.

Download this report to continue reading …

Scott P. Pence is an attorney in the Tampa office of Carlton Fields. He practices construction and real estate law focusing primarily on reviewing, drafting, negotiating and administering design and construction contracts for both public and private projects, including insurance and other risk management issues, where he represents owners, developers, contractors, subcontractors, design professionals, landlord, tenants and lenders.

Mark A. Smith is a Shareholder with Carlton Fields. He is a litigator and counselor who focuses on construction litigation and construction contracting. He has extensive experience in all manner of performance and defect disputes and particular expertise handling issues involving marine construction.
Sign up to receive your report!
You will need to create a password for your account in order to access the Report.