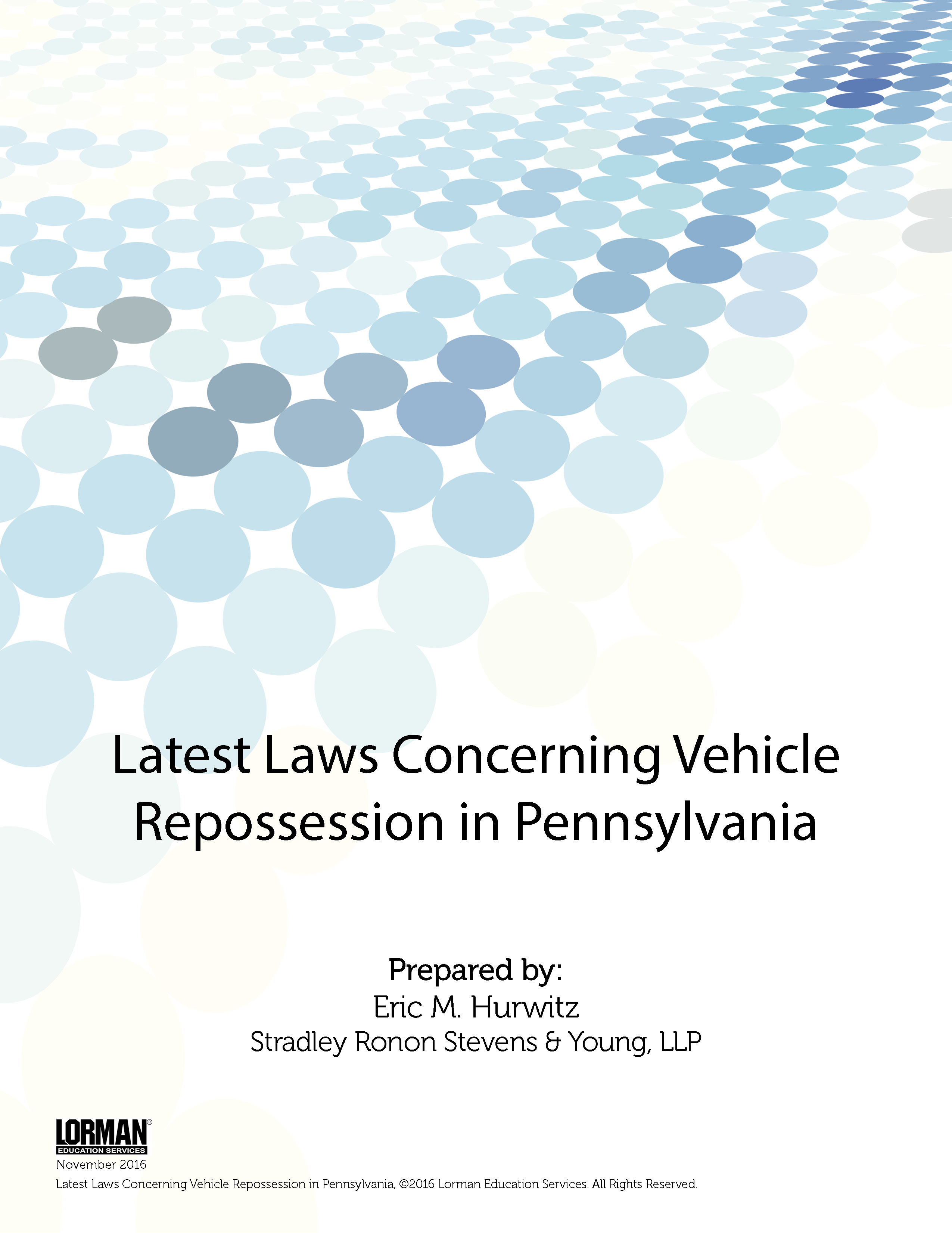 Most vehicles in the United States are purchased on consumer credit. At the time of purchase, the buyer enters into an installment contract that governs the financing of the vehicle. If the contract is originated by the dealer, the contract is thereafter assigned to a financing company. The financing company's extension of credit is secured by the vehicle itself. For example, the contract will include language similar to the following:

To secure your payment and performance under the terms of this Contract, you give us a security interest in the Vehicle, all accessions, attachments, accessories, and equipment placed in or on the Vehicle, together called Property, and proceeds of the Property. You also assign to us and give us a security interest in proceeds and premium refunds of any insurance and service contracts purchased with this Contract.

Download this white paper to continue reading …

Eric M. Hurwitz is a Partner in the office of Stradley, Ronon, Stevens & Young, LLP. He is the co-chair of the firm's Financial Services Litigation practice group. Mr. Hurwitz's practice is focused on defending financial institutions from claims arising out of nearly every type of consumer and commercial financial product. He defends both single plaintiff and class action lawsuits against banks, mortgage lenders and servicers, student lenders, credit card companies, auto finance companies, debt collection companies and other financial services institutions.

Sign up to receive your report!
You will need to create a password for your account in order to access the Report.