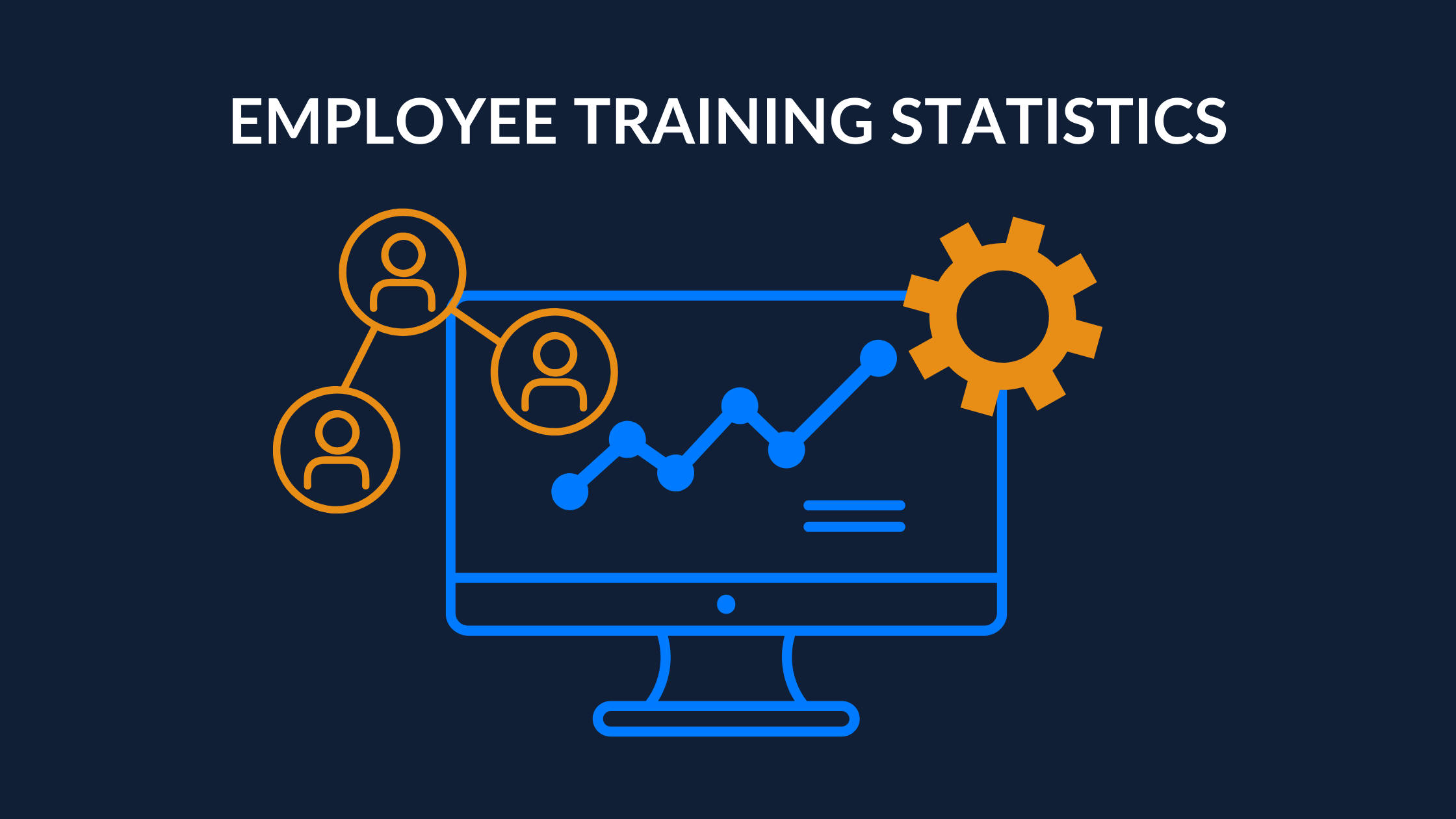 39 Statistics that Prove the Value of Employee Training
---
It goes without saying that employee training is beneficial for organizations of any size, but to what extent?
A strong training and development program can have numerous short- and long-term benefits, including increasing employee engagement and retention rates, encouraging innovative thinking, mitigating risks, and giving your organization a competitive edge.
Still not convinced? These 39 statistics on training and development will change your mind.

JUMP AHEAD
» Employee training statistics
» Training and retention statistics
» Leadership training statistics
» Compliance training statistics
» Online training statistics
Training Statistics for 2022
Industry trends, regulations, and in-demand skills are always changing. If you neglect your employees' training and development, you're putting your company's future success at risk.
In 2022, every organization should take time to assess their employee training needs, find an effective solution, and implement a learning strategy from start to finish.


Employee training statistics
Employees value training opportunities just as much, if not more, than their employers. The modern professional knows the recipe for a successful career is ongoing learning and growth, yet companies often fail to provide their employees with the proper tools for development.
The following statistics demonstrate the importance of proper job training to today's workforce.
Nearly 59% of employees claim they had no workplace training and that most of their skills were self-taught.


74% of workers are willing to learn new skills or re-train in order to remain employable.


87% of millennials believe learning and development in the workplace is important.


59% of millennials claim development opportunities are extremely important when deciding whether to apply for a position.


Only 29% of employees are "very satisfied" with their current career advancement opportunities available within their organization.


34% of employees are very satisfied with their job-specific training even though 41% of them consider it to be very important.


74% of surveyed employees feel they aren't reaching full potential at work due to lack of development opportunities.


41% of employees consider their organization's career advancement opportunities a very important factor to their job satisfaction.


76% of millennials believe professional development opportunities are one of the most important aspects of company culture.


76% of employees say that a company would be more appealing if it offered additional skills training to its staff.


61% of adults in the United States seek career development opportunities when considering job opportunities.


Training and retention statistics
Employees value learning and development opportunities, so it's no surprise that workers are more likely to stay at companies that invest in their continued education. Organizations with successful training programs typically see a significant increase in employee retention.
Turnover is costly, and most businesses can't afford to lose their top-performing employees.
Organizations with poor onboarding processes are twice as likely to experience employee turnover.


70% of employees would be somewhat likely to leave their current job to work for an organization known for investing in employee development and learning.


34% of employees who left their previous job were motivated to do so by more career development opportunities.


86% of millennials would be kept from leaving their current position if training and development were offered by their employer.


Over 70% of high-retention-risk employees will leave their company in order to advance their career.


Retention rates rise 30-50% for companies with strong learning cultures.


Leadership training statistics
Leadership is one of the most in-demand workplace skills. Employees who have received leadership training also have better teamwork skills and are more prepared to progress to higher positions. Not only does training help prepare junior staff for the future, but it also ensures tenured managers are actively working to enhance their leadership skills.
These statistics show why leadership training is essential to employee development programs.
59% of managers who oversee one to two employees report having no training at all; 41% of managers who oversee three to five employees claim the same.


Nearly 50% of managers with over ten years of experience claim they've only received about nine total hours of training.


43% of managers who have been in their role for less than a year say they've had no training.


Only 42% of critical roles can be filled quickly by internal candidates, according to surveyed companies.


External new hires are 61% more likely to be let go from their jobs than those who are promoted to the same position.


60% of millennials want leadership training.


67% of Gen X leaders want more external coaching and 57% want external development.





Compliance training statistics
Compliance training helps create a safer workplace and minimizes the risk of legal action. Common compliance training topics include anti-harassment, diversity, ethics, data protection and privacy, cybersecurity, and workplace safety.
Every employee should complete compliance training in order to maintain a safe and productive working environment. Here are some training statistics about workplace compliance you need to know.
23% of organizations have no formal compliance training plan.


12% of companies have an advanced compliance and ethics training program.


Only 70% of organizations attempt to measure the effectiveness of their compliance program.


The average annual cost from companies that experience non-compliance issues is about $14.82 million.


Online training statistics
It's not news that the world is becoming increasingly digital. Online training is more accessible for employees, provides a broader range of learning topics, and helps lower overall company training costs. Moving corporate training online is especially imperative for companies that allow remote work.
The following training industry statistics showcase the importance of providing relevant and accessible online learning.
89% of employees want training available anywhere and anytime they need to do their job.


85% of employees want to choose training times that fit their schedule.


80% of workers believe regular and frequent training is more important than formal workplace training.


93% of employees want easy-to-complete training; 91% want their training to be personalized and relevant.


76% of employees believe their companies should provide more digital skills training; only 44% said their employers currently do so.


90% of employers agree it's beneficial to switch to mobile-based training.


33% of U.S. workers say their current company-provided training doesn't meet their expectations.


1 in 3 employees say their organization's training is out-of-date.
Set Your Company Up for Success
As we move through 2022, you can expect organizations to put a heavier focus on employee training and development. Companies need to be prepared to supply quality training content to employees at all levels of business as regulations continue to change and remote work becomes more ubiquitous.
Request a free demo to learn how Lorman can take your employee training to the next level.
---
Sources: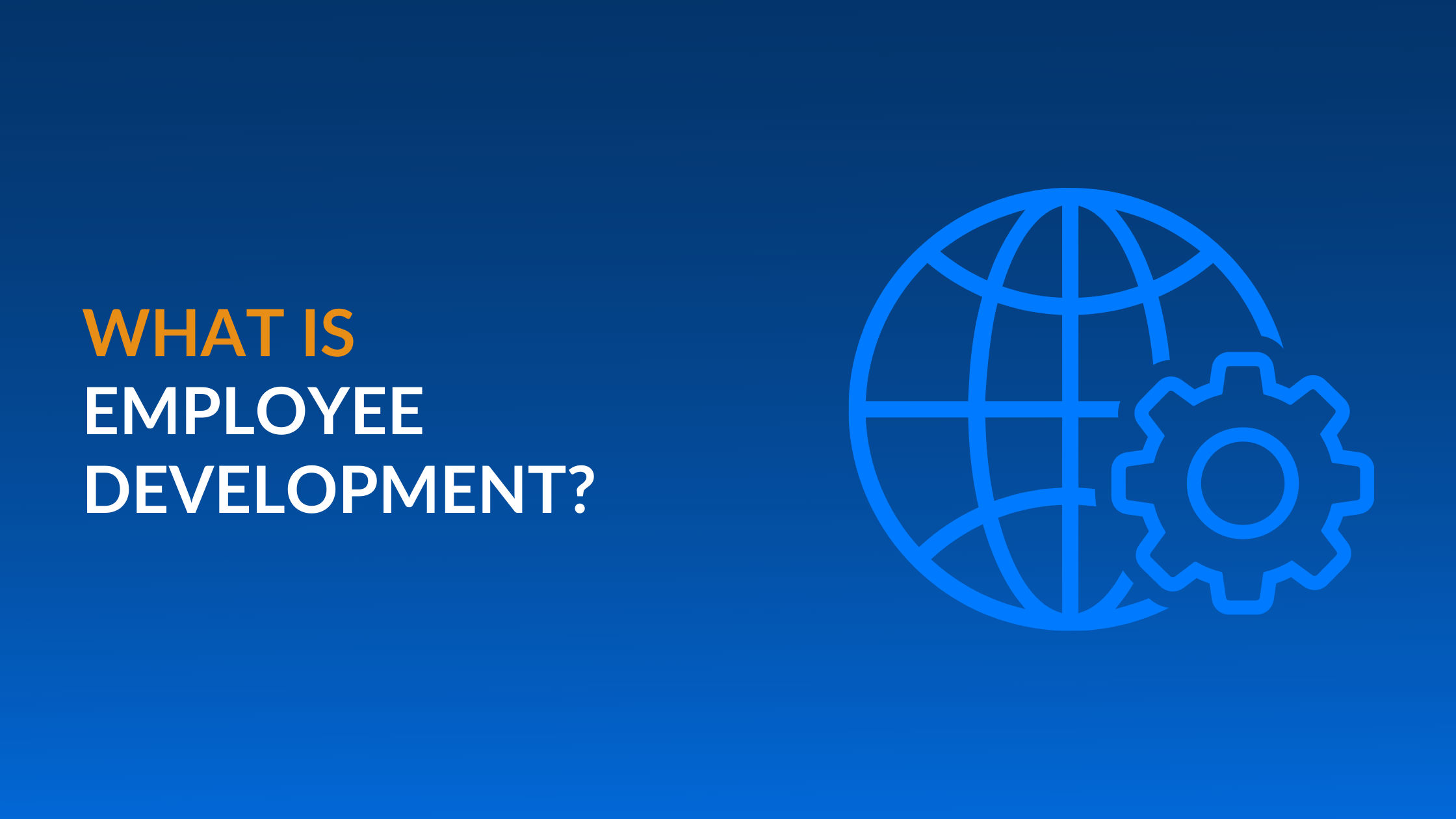 Employee development is vital for steady growth, productivity, and the ability to retain top talent. Employee development goes a long way towards creating a highly skilled workforce in your organization.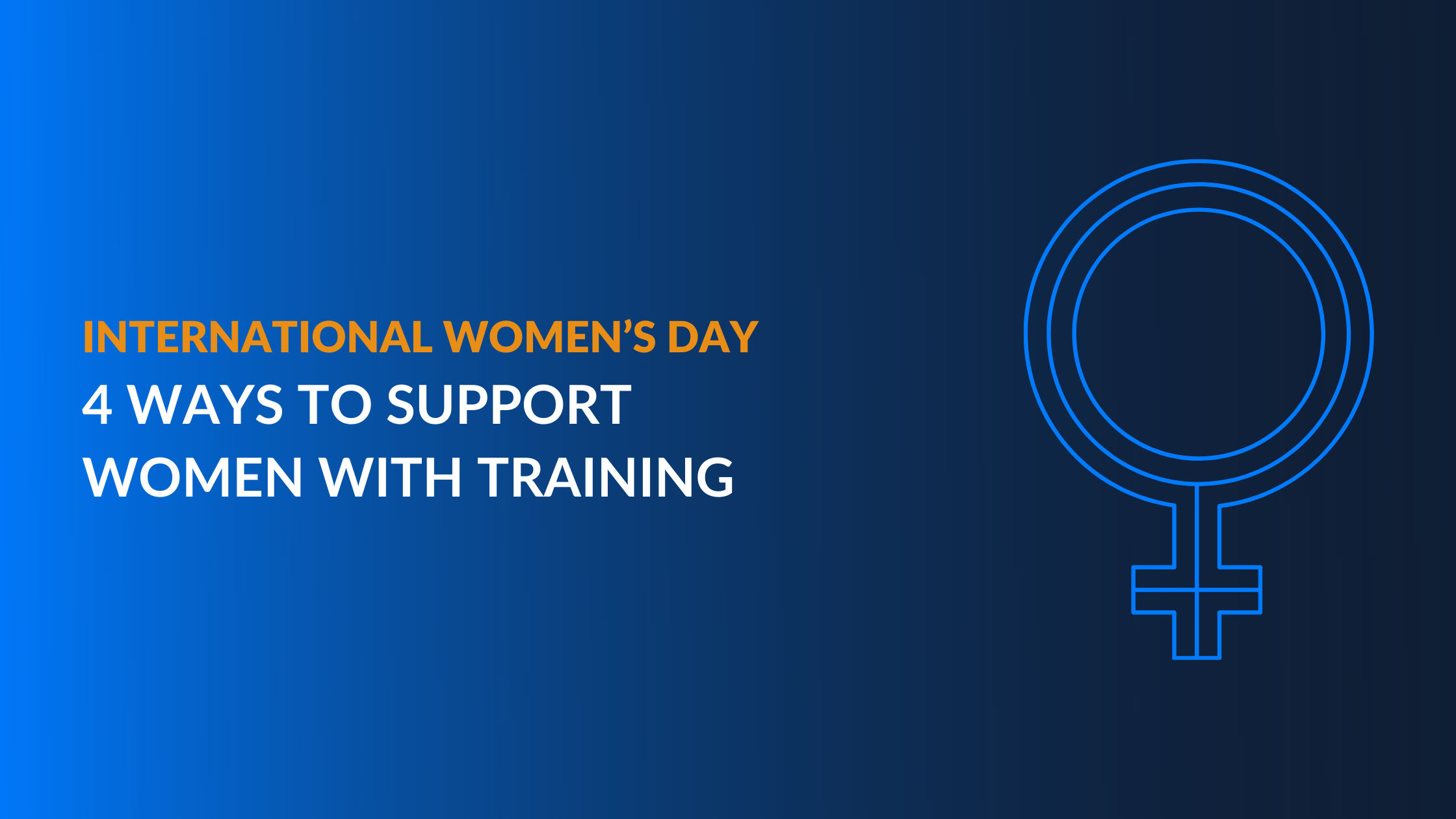 International Women's Day is on March 8th. To celebrate, we asked four experts to share how they empower women in the workplace through their company training initiatives.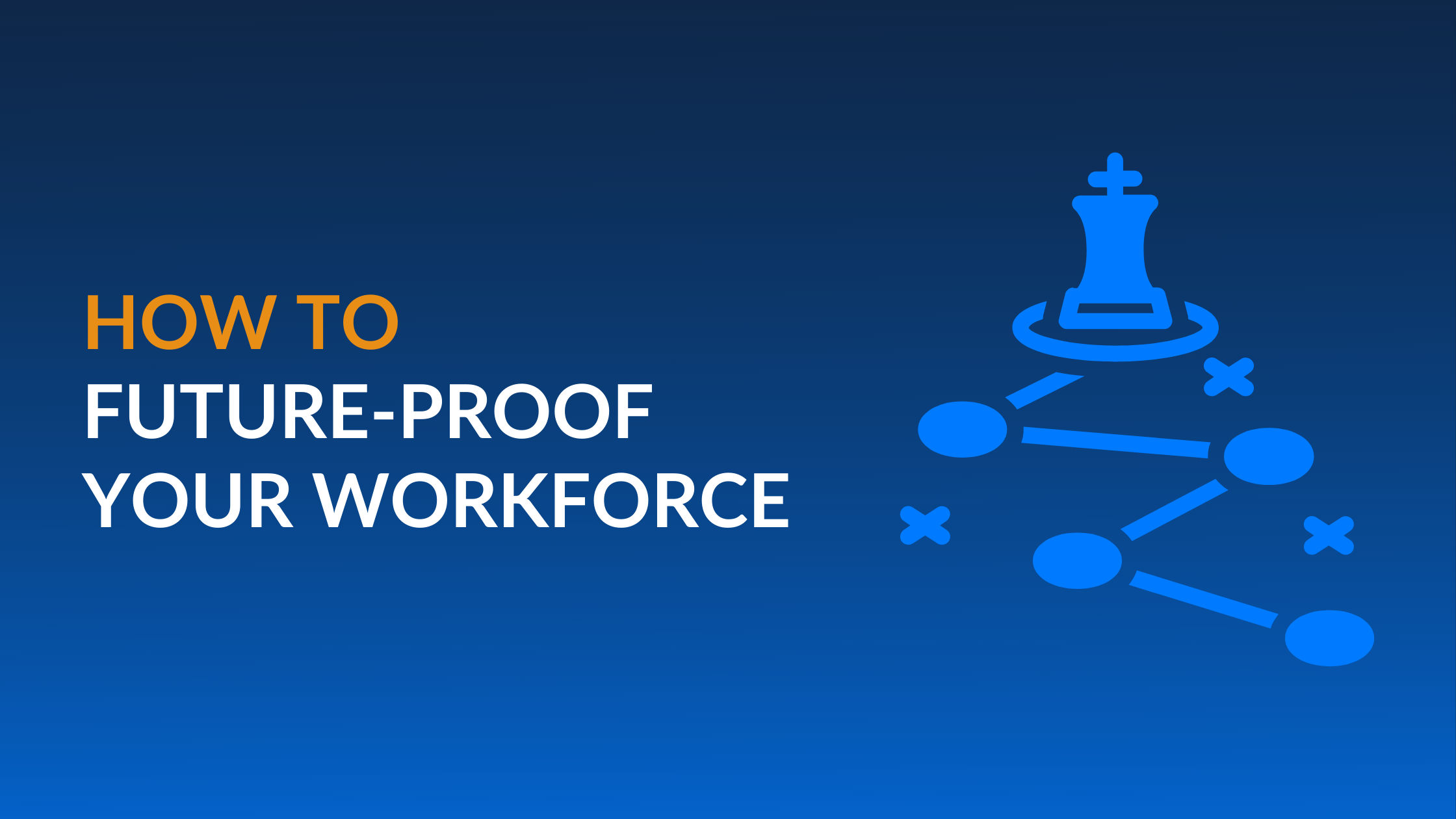 We spoke with 13 founders and CEOs who shared their insights on the best ways to future-proof the workforce with strategic learning and development, proper skills training, and support from leadership.