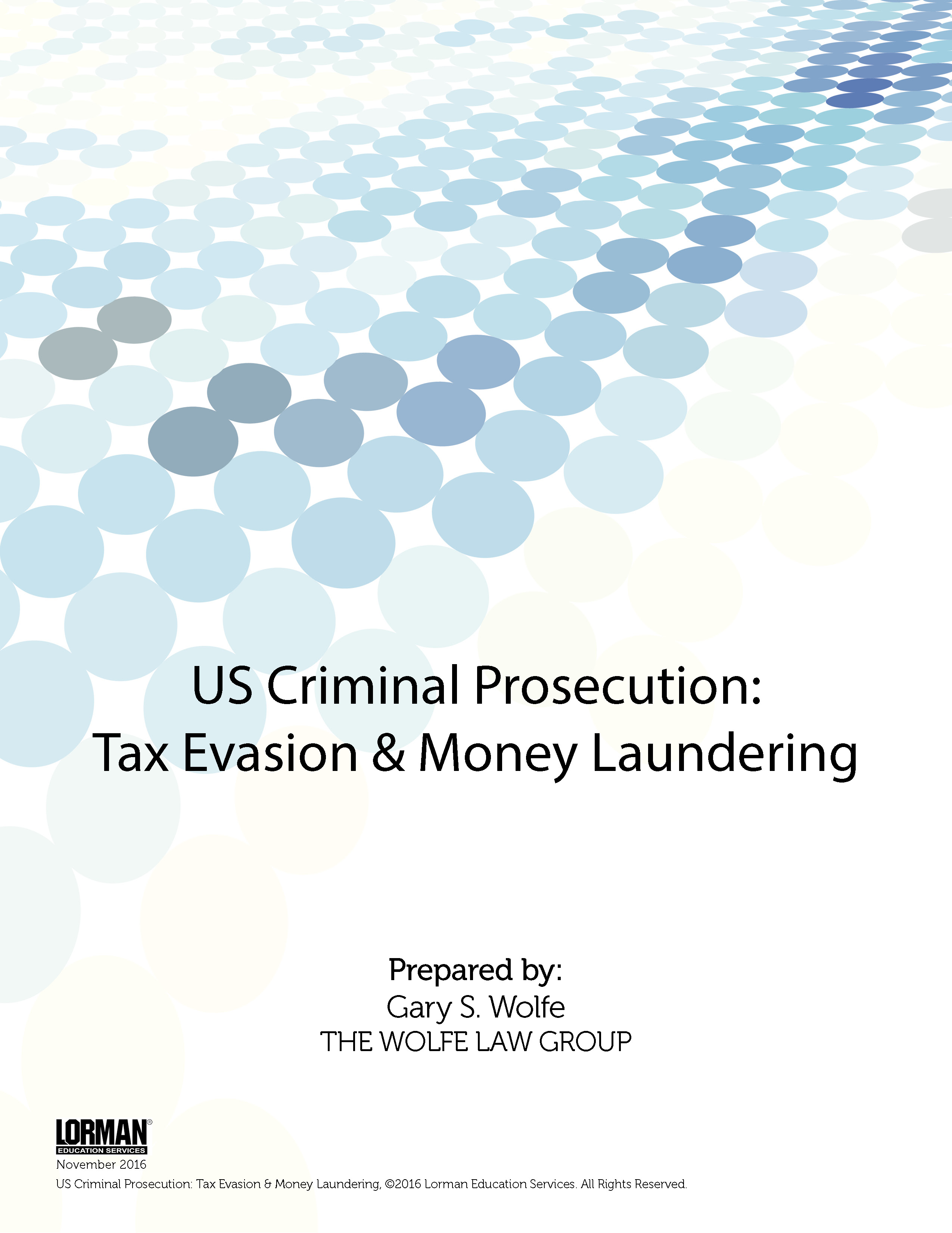 Tax evasion and money laundering may result in criminal prosecution by the US Department of Justice for both tax crimes and "related sister felonies": wire fraud & mail fraud. When a taxpayer fails to pay taxes due (whether income, estate or gift taxes) and uses the "tax cheating" proceeds (which courts have ruled amount to "profits") to make investments or purchase assets the taxpayer is liable to be criminally prosecuted for multiple felonies:

1. Tax Crimes: Tax Evasion (5 year felony), obstruction of tax collection (3 year felony), file false tax returns (3 year felony);

2. Money Laundering : the use of proceeds from a Specified Unlawful Activity ("SUA"), in this case tax evasion, to purchase assets/investments which "transmutes" the illegal proceeds from tax cheating into new assets (20 year felony);

3. Sister felonies: Mail fraud (the use of the postal system to effectuate a scheme to defraud, 18 USC 1341, a 20 year felony) and wire fraud (the use of the telecommunications facilities to effectuate a scheme to defraud, 18 USC 1343, a 20 year felony). In the 2005 US Supreme Court Case, Pasquantino the "wire fraud" which triggered a felony conviction was the use of a telephone to make an inter-state telephone call.

Download this white paper to continue reading …

Our author, Gary S. Wolfe, has more than 34 years of experience, specializing in IRS Tax Audits and International Tax Planning/Tax Compliance, and International Asset Protection.

Sign up to receive your white paper!
You will need to create a password for your account in order to access the White Paper.