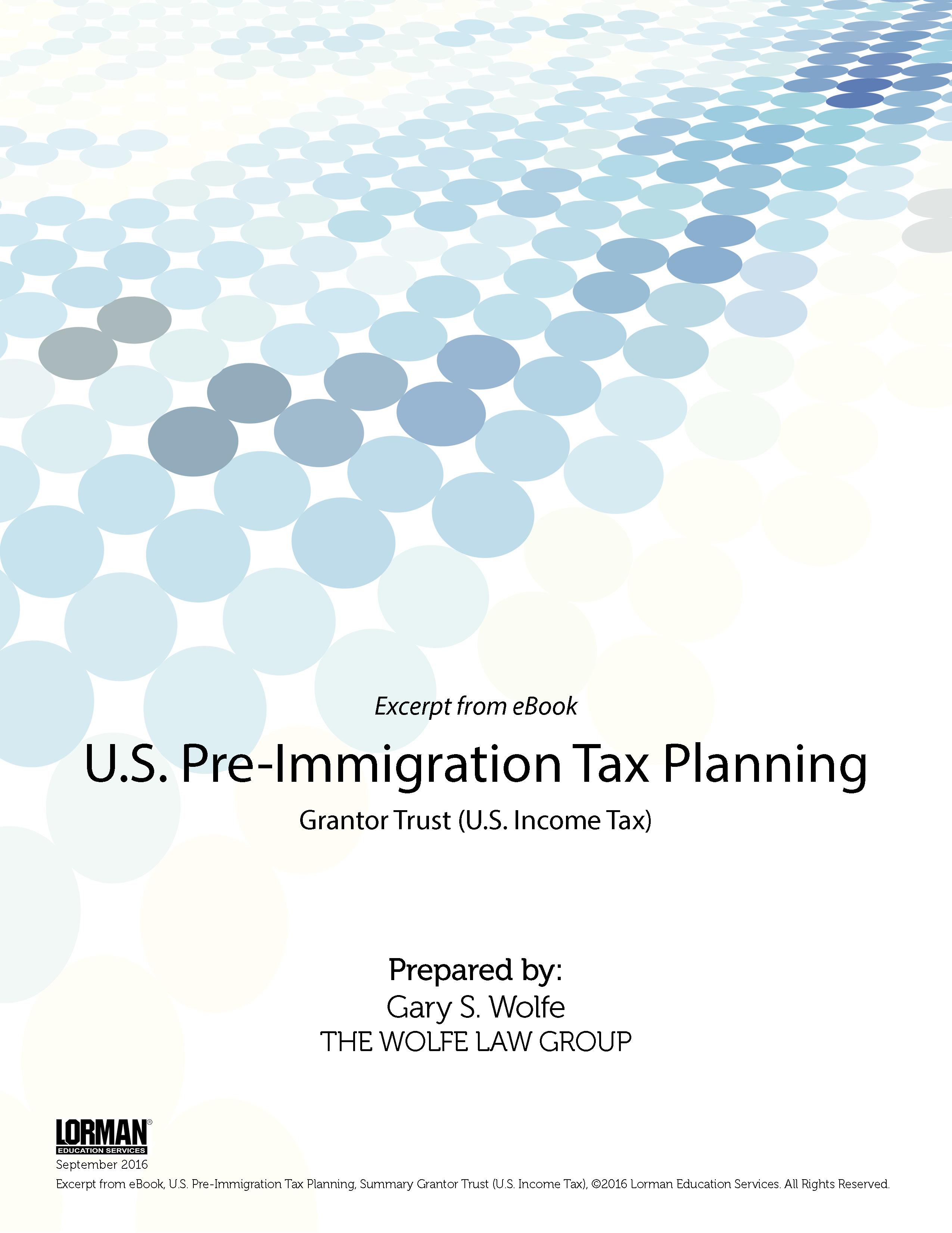 "IRC Sec. 671-679 determines whether a trust is a "grantor trust" for U.S. federal income tax purposes. If a trust is a grantor trust, all items of income, deduction and credit in respect of the trust property will be reported on the grantor's U.S. federal income tax return, and any income tax liability will be paid by the grantor and not from the trust (Treas. Reg. 1.671-3 (a)(1).

IRC Sec. 673-679 identify persons as "owners" of portions of trusts with which they have relationships. IRC Sec. 671 specifies the consequences of being treated as the owner [IRC Sec. 671: The neck of the funnel through which Sec. 673-678 passes].

Tres. Reg. 1.671-2(e)(1)

"A grantor includes any person to the extent such person either creates a trust or directly or indirectly makes a gratuitous transfer of property to a trust." (A Settlor is the person who intentionally causes the trust to come into existence.)

IRC Sec. 671 identifies a grantor as owner of any "portion" of a trust; items of income, deductions and credits attributable to that portion of the trust are taken into account in computing the grantor's taxable income and credits."

Download this white paper to continue reading …

Our author, Gary S. Wolfe, has more than 34 years of experience, specializing in IRS Tax Audits and International Tax Planning/Tax Compliance, and International Asset Protection.

Sign up to receive your white paper!
You will need to create a password for your account in order to access the White Paper.