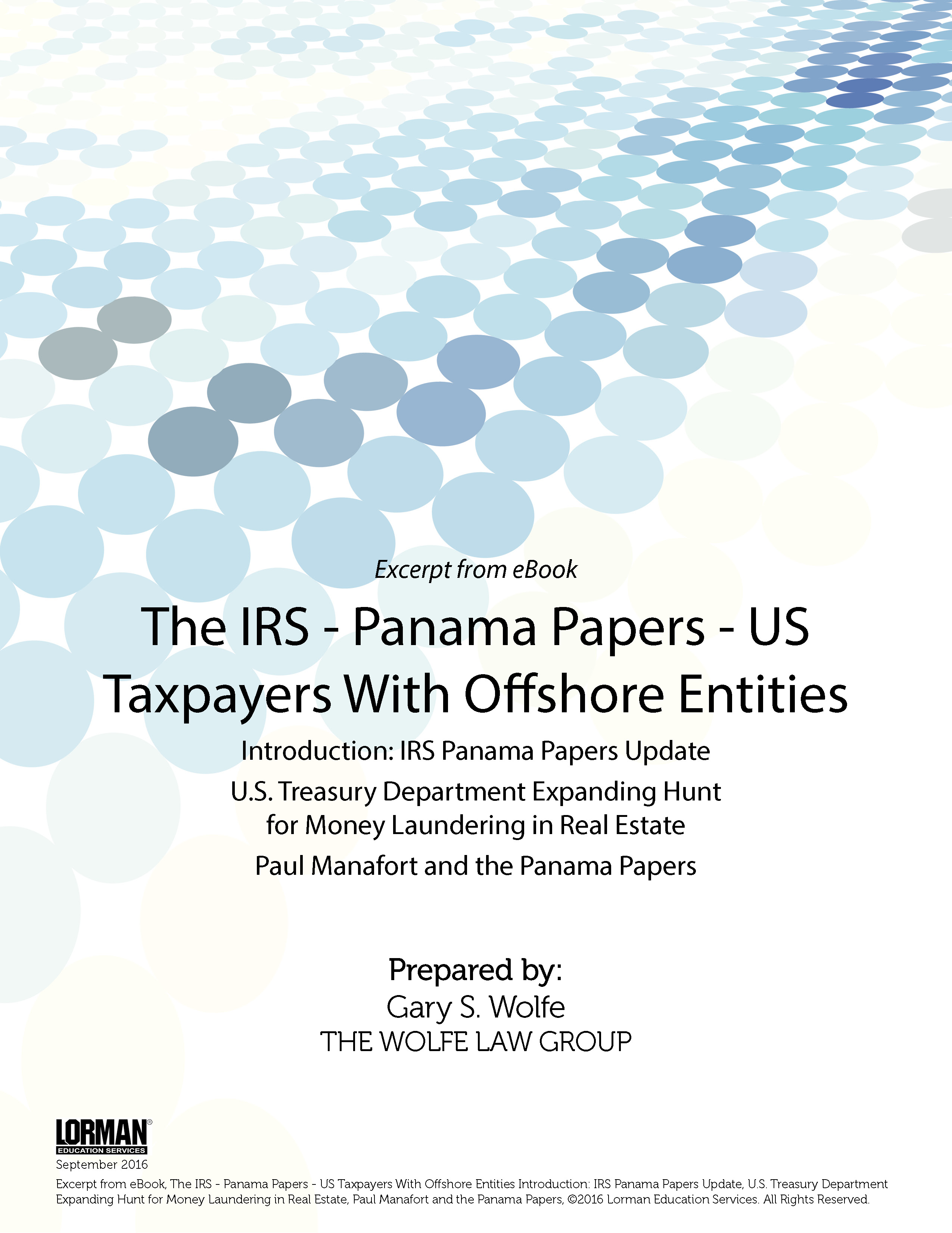 "In 2016, the Panama Papers showed the world's wealthiest people used offshore entities: corporations, trusts, foundations and nominees (i.e. "straw persons") to conceal ownership of trillions of dollars in assets. These offshore companies, though not illegal if formed for legitimate purposes (e.g. Privacy, confidentiality for assets) seem to be part of a worldwide corruption of political bribery, money laundering, tax evasion, terrorism financing, and illegal income (from drug dealing, arms sales, and human trafficking).

The fall-out has been explosive: the Prime Minister of Iceland resigned, the Prime Minister of Pakistan is under "fire", the former President of Argentina Nestor Kirchner, deceased, and former President his widow, Fernandez de Kirchner are embroiled in money laundering allegations as their top aide, Sergio Todisco (who Argentina prosecutors reveal had $2000 per month income) spent nearly $65m on ultra-luxury Miami condos, NY apartments and Florida strip malls without apparent funds needed to make these often all-cash purchases. Argentina's current President, Mauricio Macri has been linked to an offshore company in the Panama Papers. A judge in Argentina has ordered an inquiry into his tax returns."

Download this white paper to continue reading …

Our author, Gary S. Wolfe, has more than 34 years of experience, specializing in IRS Tax Audits and International Tax Planning/Tax Compliance, and International Asset Protection.
Sign up to receive your white paper!
You will need to create a password for your account in order to access the White Paper.