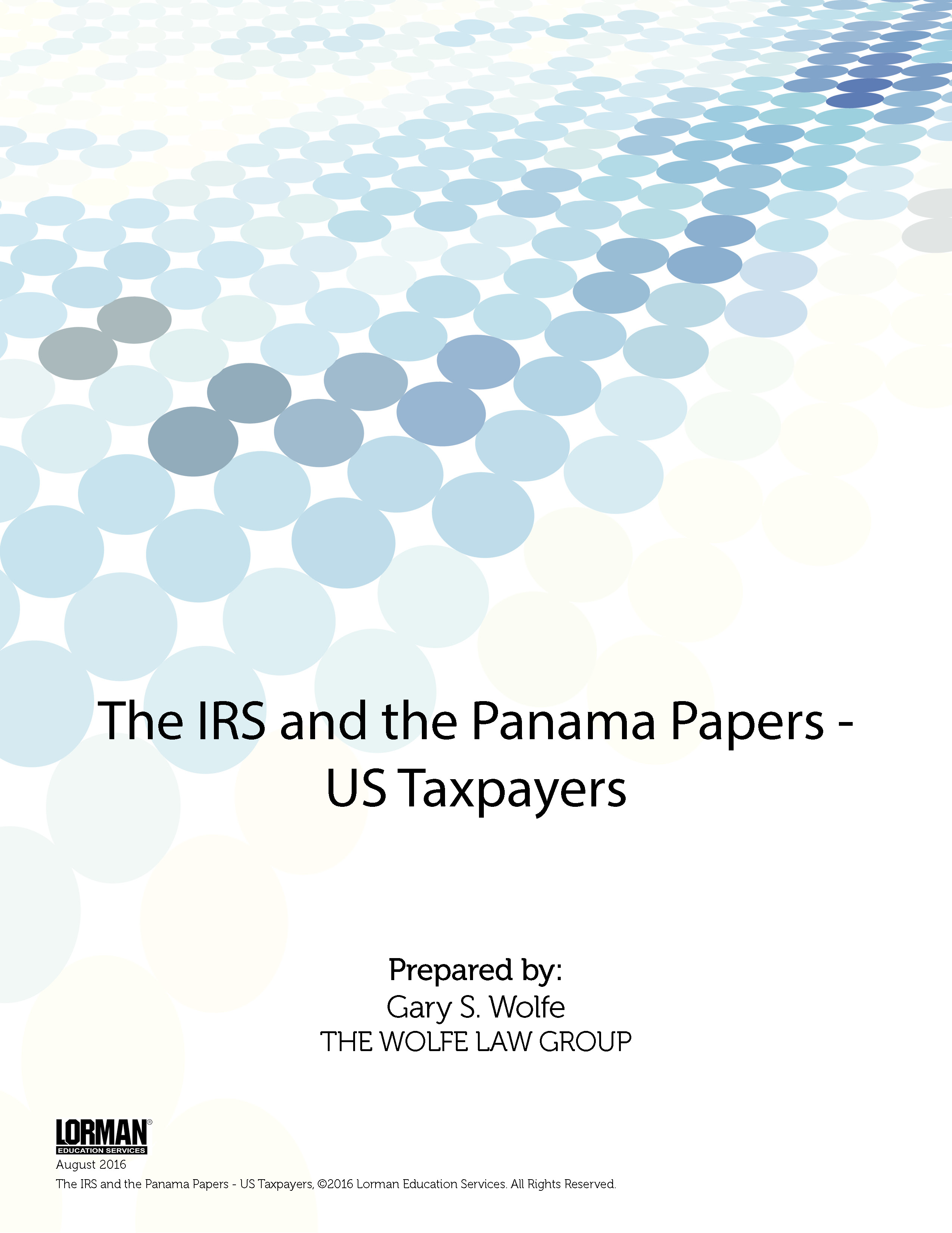 "The IRS & The Panama Papers: US Taxpayers - For those US taxpayers (over 2000) listed in the Panama Papers they have now been publicly identified and are subject to IRS civil tax audits, referrals to the Criminal Investigation Division (IRS) for investigation, and if warranted a referral by the IRS/CID to the US Department of Justice for criminal prosecution for tax crimes.

Offshore Tax Evasion: IRS Tax Audit - For those US taxpayers committing offshore tax evasion i.e. not reporting foreign income, not disclosing offshore accounts, they face a myriad of IRS tax audit issues: Civil and Criminal Penalties, and a myriad of Statute of Limitations.

The IRS Civil and Criminal Penalty Issues include the following:

Civil Penalty Issues
1. Civil Tax Fraud (75% of tax due) (no statute of limitations).
2. Underpayment of Tax (25% of tax due).
3. For voluntary disclosures, under the IRS Offshore Voluntary Disclosure Program (2012), the values of foreign accounts and other foreign assets are aggregated for each year and the penalty is calculated during the period covered by the voluntary disclosure.

Under the 2012/IRS Voluntary Disclosure there may be total penalties of up to 90% of unpaid income tax. There is additional Title 26 misc. tax of 27.5% based on the highest total balance (held in the foreign bank accounts/ or value of foreign assets. As of 7/1/14 the penalty is increased to 50% for assets held at listed foreign banks."

Download this white paper to continue reading …

Our author, Gary S. Wolfe, has more than 34 years of experience, specializing in IRS Tax Audits and International Tax Planning/Tax Compliance, and International Asset Protection.

Sign up to receive your white paper!
You will need to create a password for your account in order to access the White Paper.