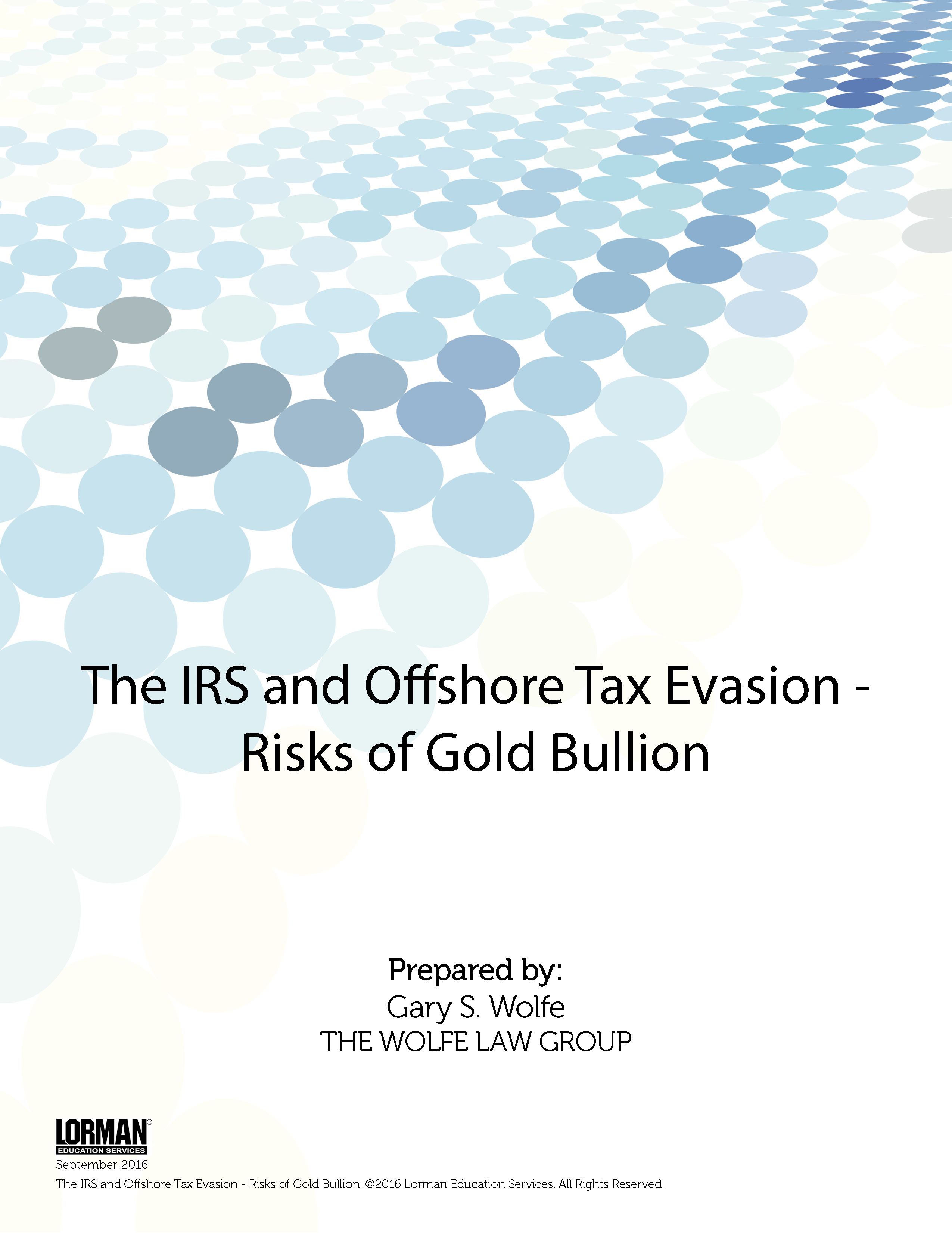 "Gold bullion as a hedge against stock market/currency risk is an investment of choice for many wealthy Americans. If the gold bullion is held offshore it may trigger information reporting requirements under the FBAR rules (Report of Foreign Bank and Financial Account, FinCen Form 114 due June 30 each year to report an interest in foreign financial accounts in excess of $10,000), the FATCA rules (Form 8938, filed with Form 1040 annually to report specified foreign financial assets whose total value is more than $50,000 on the last day of the tax year, or more than $75,000 at any time during the tax year, $100,000/$150,000 for husband and wife).

The penalties for failure to file these information reports may be severe: for failure to file Form 8938 the penalty is up to $60,000 and imposition of criminal penalties, for failure to file Form 114 the penalty for willful failure to file is 50% of the account balance (for each year not filed) and a 10 year felony (for each year not filed)."

Download this white paper to continue reading …

Our author, Gary S. Wolfe, has more than 34 years of experience, specializing in IRS Tax Audits and International Tax Planning/Tax Compliance, and International Asset Protection.

Sign up to receive your white paper!
You will need to create a password for your account in order to access the White Paper.