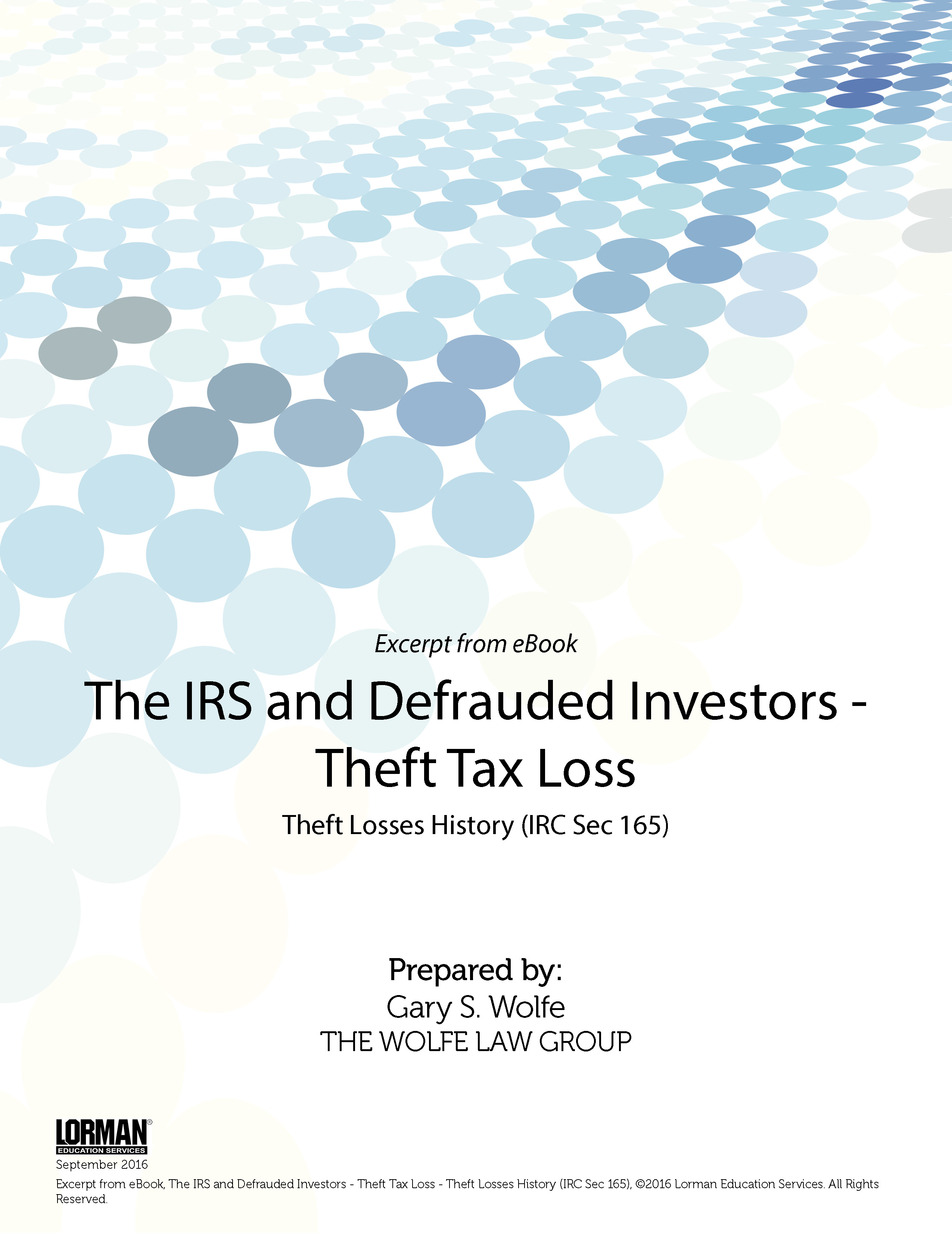 "Under § 165(e), enacted in 1954, a loss from theft is deductible when "the taxpayer discovers such loss." The pre-1954 regulations provided that a loss from theft or embezzlement was "ordinarily" deductible for the year in which it was "sustained." Saying that "ordinarily does not mean always," the Supreme Court allowed the taxpayer in Alison v. United States, decided in
1952, to deduct his loss in the year an embezzlement was discovered where he was unable, despite a painstaking investigation, to establish either the identity of the embezzler or the years of the defalcations. (Alison v. US, 344 US 167, 170 (1952).)

In a companion case, the Court held that a deduction in the year of discovery was also proper for a taxpayer whose discovery of the embezzlement came after the statute of limitations had run on filing amended returns for some of the years in which the funds had been taken. (Stevenson-Chislett, Inc. v. US, 344 US 167 (1952).)

Congress enacted § 165(e) to provide that a loss arising from "theft" shall be "treated as sustained during the taxable year in which the taxpayer discovers such loss."

Download this white paper to continue reading …

Our author, Gary S. Wolfe, has more than 34 years of experience, specializing in IRS Tax Audits and International Tax Planning/Tax Compliance, and International Asset Protection.

Sign up to receive your white paper!
You will need to create a password for your account in order to access the White Paper.