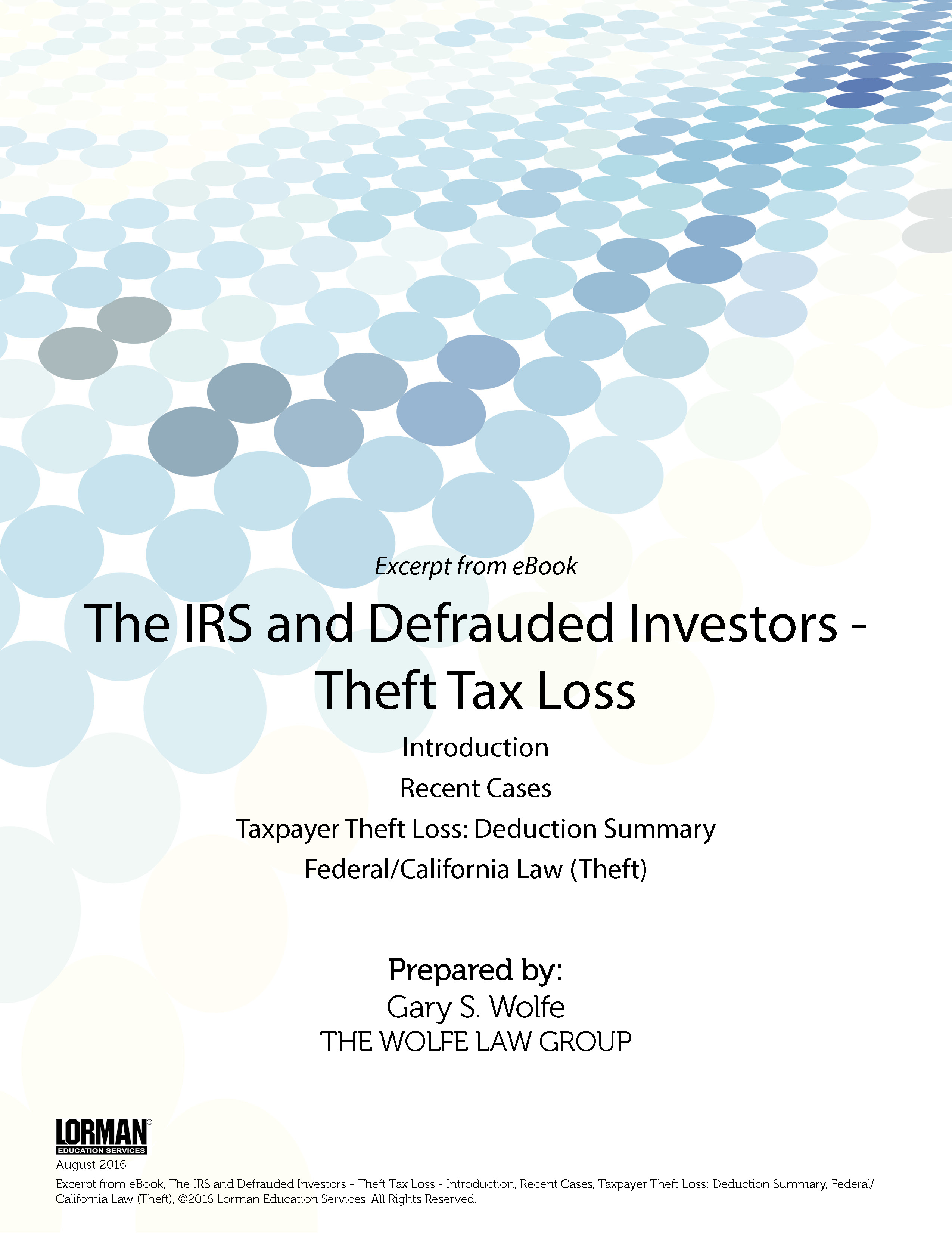 "US Taxpayers who lose funds due to "fraud" may declare an income tax deduction for their theft loss in the tax year they discover the theft loss (see: IRC sec. 165(a), 165(c)(3), 165 (e) (1). For IRS audits, it is not required that the affected Taxpayer recover their "fraud losses" only that they pursue collection of their lost funds (by lawsuit, or otherwise). Under IRC Sec. 111, in the event the Taxpayer recovers any of their lost funds they must declare the recovery as income in the tax year received.

As an income tax planning strategy, a "theft loss" may generate: tax savings, tax refunds, taxfree income:

1) In 2015, the maximum California/Federal "blended tax rate" is approximately 55%. So if the fraud loss is $10m, the income tax savings may be as high as $5.5m;

2) Tax Refunds: Under IRC Sec. 172 (b) (1) (F), the theft tax loss may be "carried back" for 3 years (by filing form 1040x for those tax years) with any income taxes paid ( during the 3 prior carry back years) subject to refund;"

Download this white paper to continue reading …

Our author, Gary S. Wolfe, has more than 34 years of experience, specializing in IRS Tax Audits and International Tax Planning/Tax Compliance, and International Asset Protection.

Sign up to receive your white paper!
You will need to create a password for your account in order to access the White Paper.