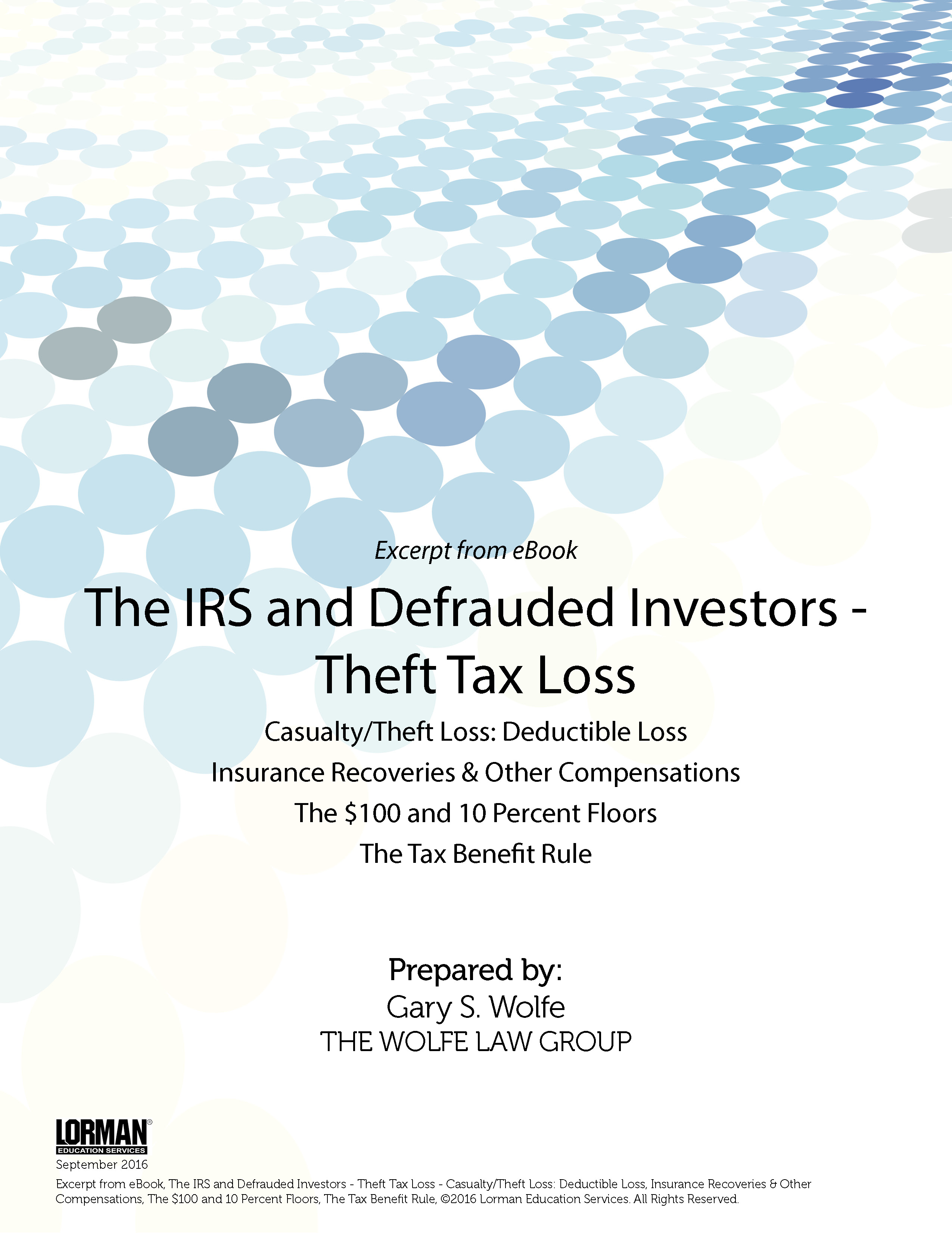 "The basis for determining the amount of any loss (including casualty losses) is the adjusted basis used in determining the taxpayer's loss on a sale or other disposition of the property (IRC § 165(b)). In the case of a personal residence, automobile, or other item held exclusively for personal use, the adjusted basis is ordinarily cost, with adjustments for improvements, prior casualty deductions, and some other receipts, expenses and tax allowances. If there is a difference between the asset's basis for computing gain and its basis for computing loss (e.g., under § 1015(a), relating to property acquired by gift), the latter must be used, even if the property is held solely for personal use so that any loss on sale would be nondeductible. (Reg. § 1.165-7(b)(1)(ii). See, Pickering v. CIR, 37 TCM (CCH) 1765 (1978), aff'd, 79-2 USTC ¶ 9616 (2nd Cir. 1979), cert. denied, 444 US 1008 (1980) [failure of proof on issue of basis sometimes overlooked to permit allowance of small casualty loss if court can infer that deduction does not exceed basis].)"

Download this white paper to continue reading …

Our author, Gary S. Wolfe, has more than 34 years of experience, specializing in IRS Tax Audits and International Tax Planning/Tax Compliance, and International Asset Protection.

Sign up to receive your white paper!
You will need to create a password for your account in order to access the White Paper.