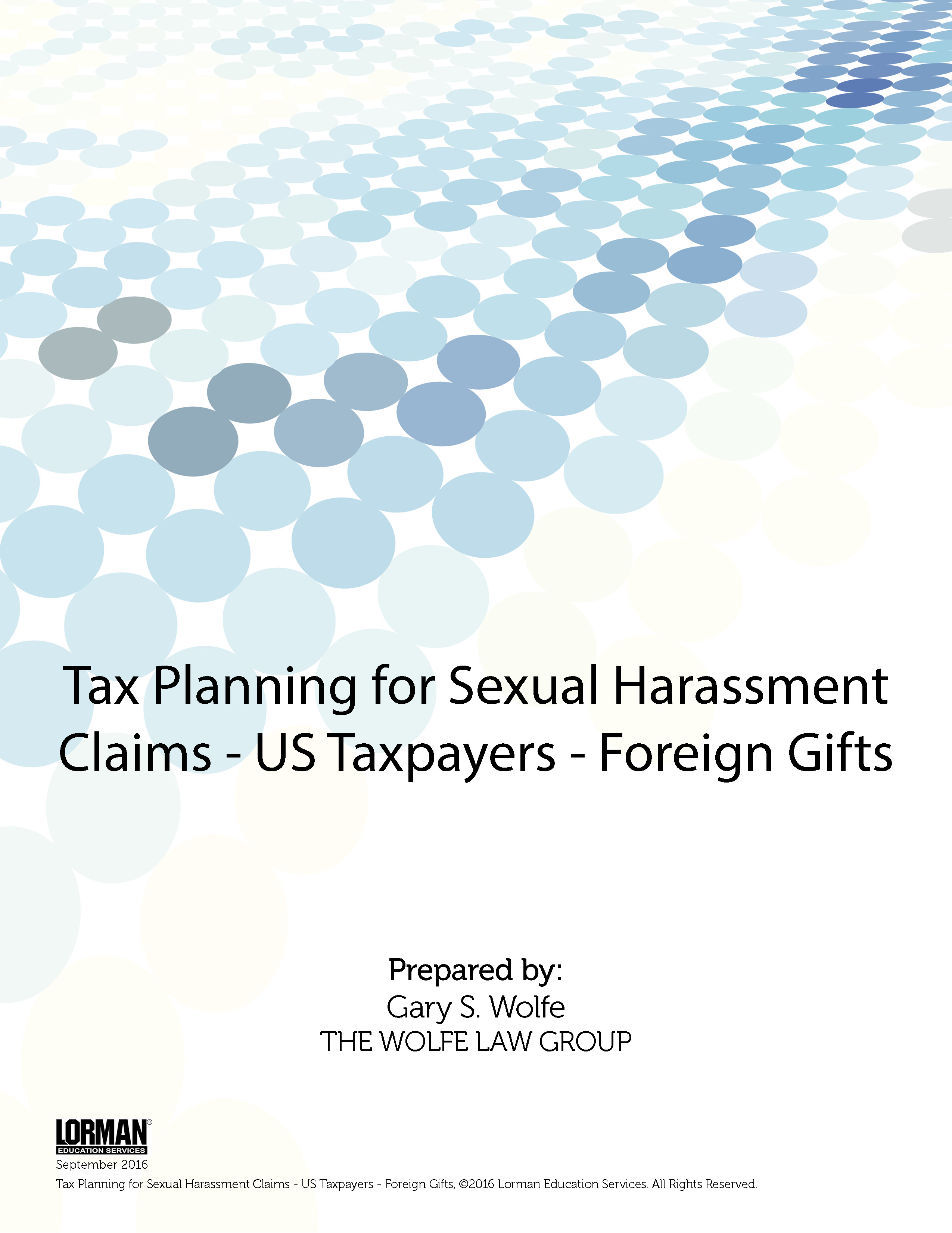 "When the parties involve a payor who is an international (i.e. non-US person) intricate tax reporting rules may arise under IRS Form 3520 which requires an annual report be filed for US taxpayers who receive foreign gifts from foreign persons (i.e. Non-Resident Aliens "NRAs"/Foreign Estates or through a nominee for a foreign donor) if the gift or aggregate gift was for more than $100k in any tax year, or over $15,601 if received from a foreign corporation or partnership.

The penalties for failure to report include: up to 25% of the amount of the gift, and up to 40% of the amount of the underpayment of tax attributable to any "undisclosed foreign financial asset.

In the case of any transfer directly from a foreign partnership or foreign corporation which the recipient treats as a gift the Secretary of the Treasury (IRS) may recharacterize such transfer (as income) to avoid tax evasion. The IRS may also impose an accuracy-related penalty of 20% for the underpayment of tax required to be shown on the tax return."

Download this white paper to continue reading …

Our author, Gary S. Wolfe, has more than 34 years of experience, specializing in IRS Tax Audits and International Tax Planning/Tax Compliance, and International Asset Protection.

Sign up to receive your white paper!
You will need to create a password for your account in order to access the White Paper.