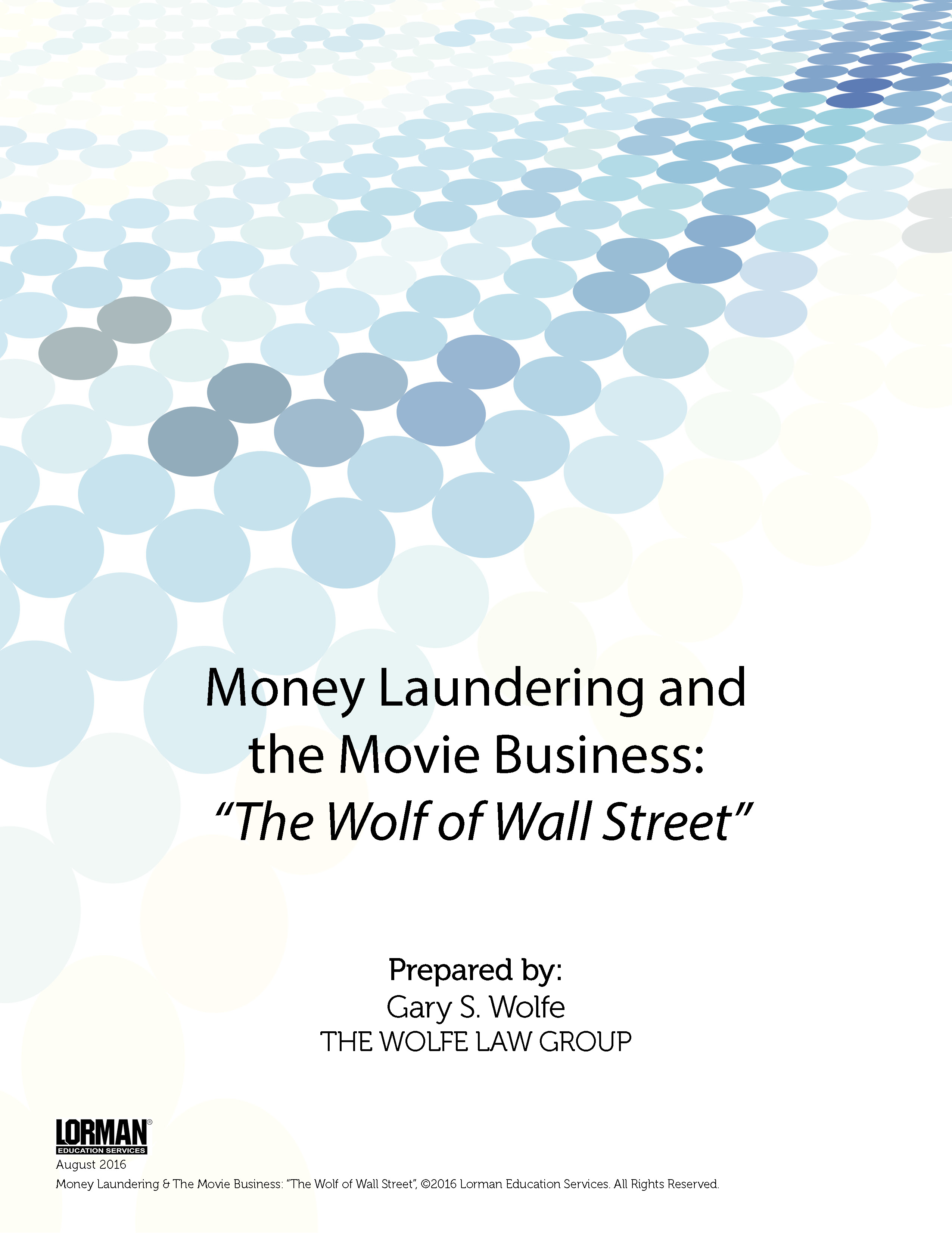 "On 7/27/17 the US Dept. of Justice moved to seize $1B in assets including future proceeds from the 2013 film the Wolf of Wall Street, US luxury real estate and Old Masters art work in an international corruption investigation targeting officials who allegedly profited from misappropriating $3.5B from a
Malaysian sovereign wealth fund (including possibly the country's Prime Minister). This asset seizure by the US DOJ is the largest ever and is authorized under the Kleptocracy Recovery Initiative. The complex case accuses corrupt Malaysian officials of conspiring to divert funds from a sovereign wealth fund, that was supposed to benefit Malaysia's economy, as assets for their personal enrichment, entertainment and daily comfort.

Conspirators allegedly stole more than $3.5B from 1Malaysia Development Berhad (1MDB) in a vast money laundering scheme from 2009-2013. They used a network of shell companies in Singapore, Switzerland, Luxemborg and the US to buy US real estate (Beverly Hills Hotel L'Ermitage, New York hotel Park Lane, mansions in Beverly Hills, luxury condominiums in NYC) rights to EMI Publishing songs, and a bombardier jet. In addition they purchased paintings by Van Gogh and Monet and paid gambling expenses at Las Vegas casinos."

Download this white paper to continue reading …


Our author, Gary S. Wolfe, has more than 34 years of experience, specializing in IRS Tax Audits and International Tax Planning/Tax Compliance, and International Asset Protection.

Sign up to receive your white paper!
You will need to create a password for your account in order to access the White Paper.