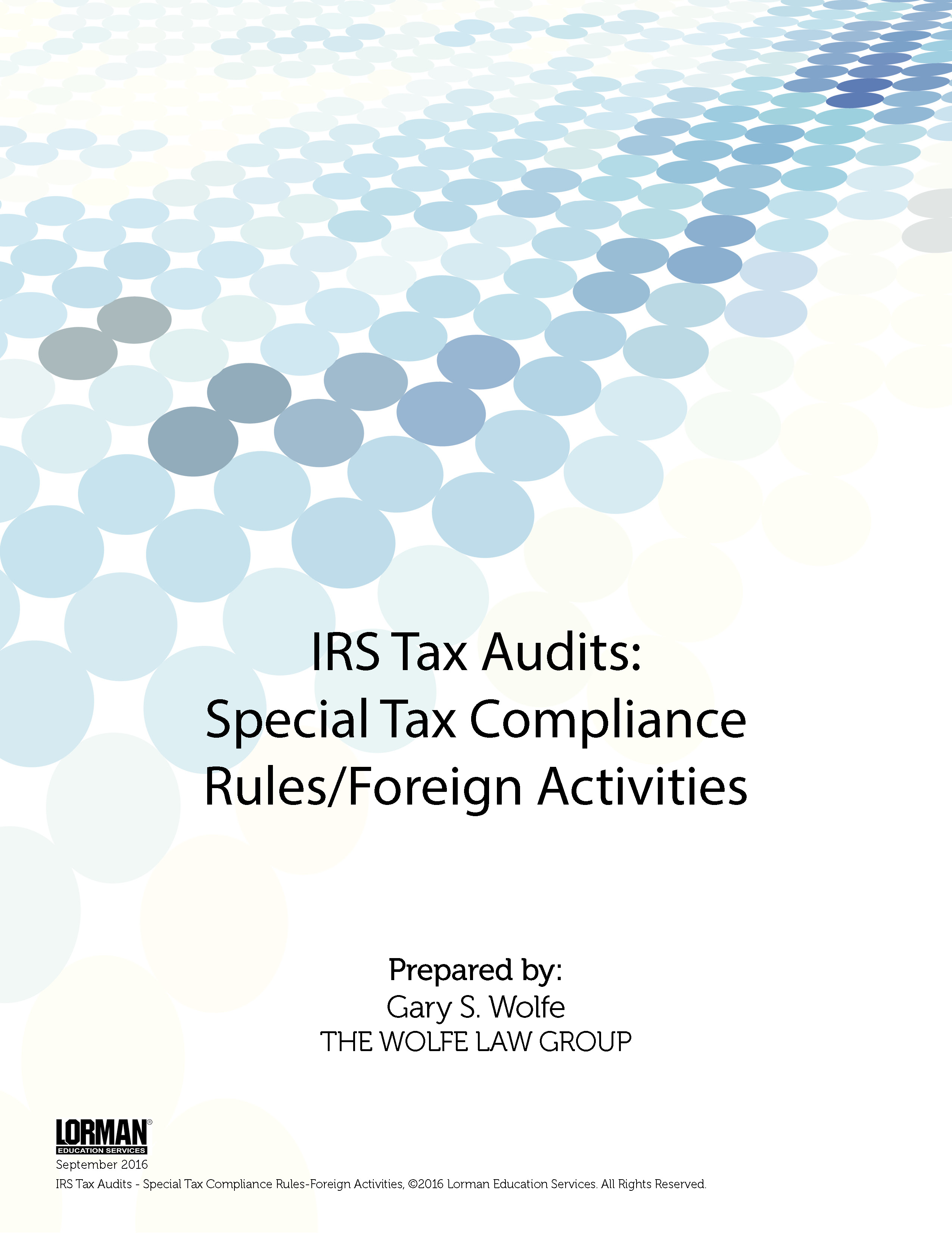 "Ownership (legitimate) of foreign entities by US taxable residents and the inherent US reporting for these trusts, companies, partnerships, foundations, hybrid companies etc. is a virtual minefield in terms of compliance. The forms required are many and failure to report- or report correctly- can result is substantially punitive consequences. Clients and their advisors are well advised not to dabble in this area and seek out the required expertise. To do otherwise is to entertain significant risk with no upside.

Foreign Information Reporting for corporations, partnerships, transfers to & from foreign persons and foreign financial assets (over $50k) have special tax reporting requirements under Forms 3520/8938.

For IRS audit purposes (tax assessment and collection), the general assessment statute of limitations is either:

1) 3 years after the tax return is filed (or tax is paid);"

Download this white paper to continue reading …

Our author, Gary S. Wolfe, has more than 34 years of experience, specializing in IRS Tax Audits and International Tax Planning/Tax Compliance, and International Asset Protection.

Sign up to receive your white paper!
You will need to create a password for your account in order to access the White Paper.