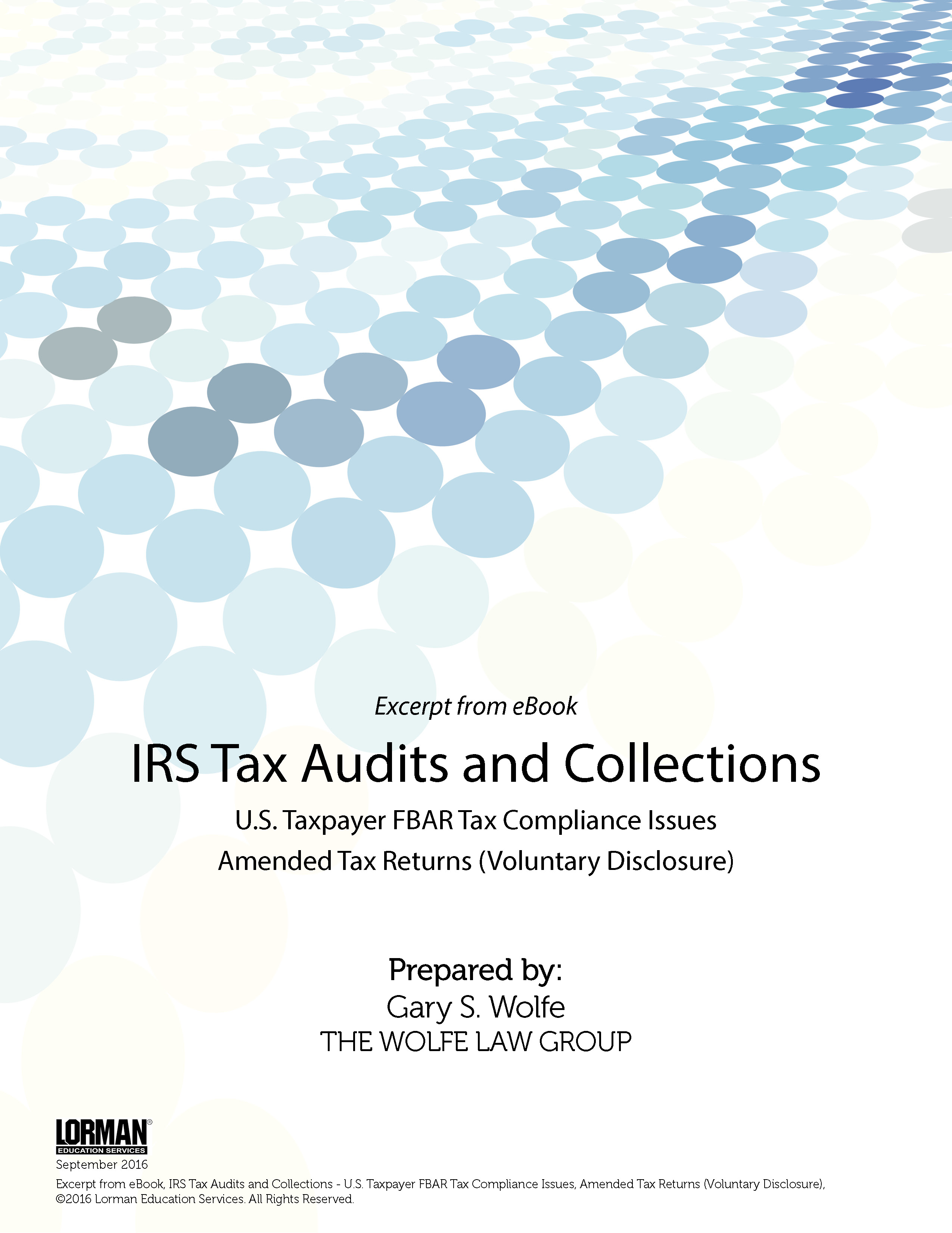 "FBAR rules are not found in the Code. Rather, they are set forth in the Bank Secrecy Act, first enacted by Congress in 1970. Since 2003, however, the IRS bears responsibility for enforcing these rules.

The FBAR rules require that every U.S. Person report (i) any financial interest or authority over a (ii) financial account in a foreign country with (iii) an aggregate value over $ 10,000 at any time during the taxable year. The report must be filed on a Form TD F 90-22.1, Report of Foreign Bank and Financial Accounts (hence the acronym "FBAR"). U.S. Persons must also disclose the existence of the account on their Form 1040, Schedule B, Part III. This is commonly referred to as "checking the 'B' box."

Taxpayers who fail to disclose the account on their Form 1040 could be subject to criminal sanctions for filing a false tax return.

The FBAR report is due on June 30th. This due date is not subject to extensions. The FBAR report must be filed separately from the U.S. Person's tax return."

Download this white paper to continue reading …

Our author, Gary S. Wolfe, has more than 34 years of experience, specializing in IRS Tax Audits and International Tax Planning/Tax Compliance, and International Asset Protection.

Sign up to receive your white paper!
You will need to create a password for your account in order to access the White Paper.