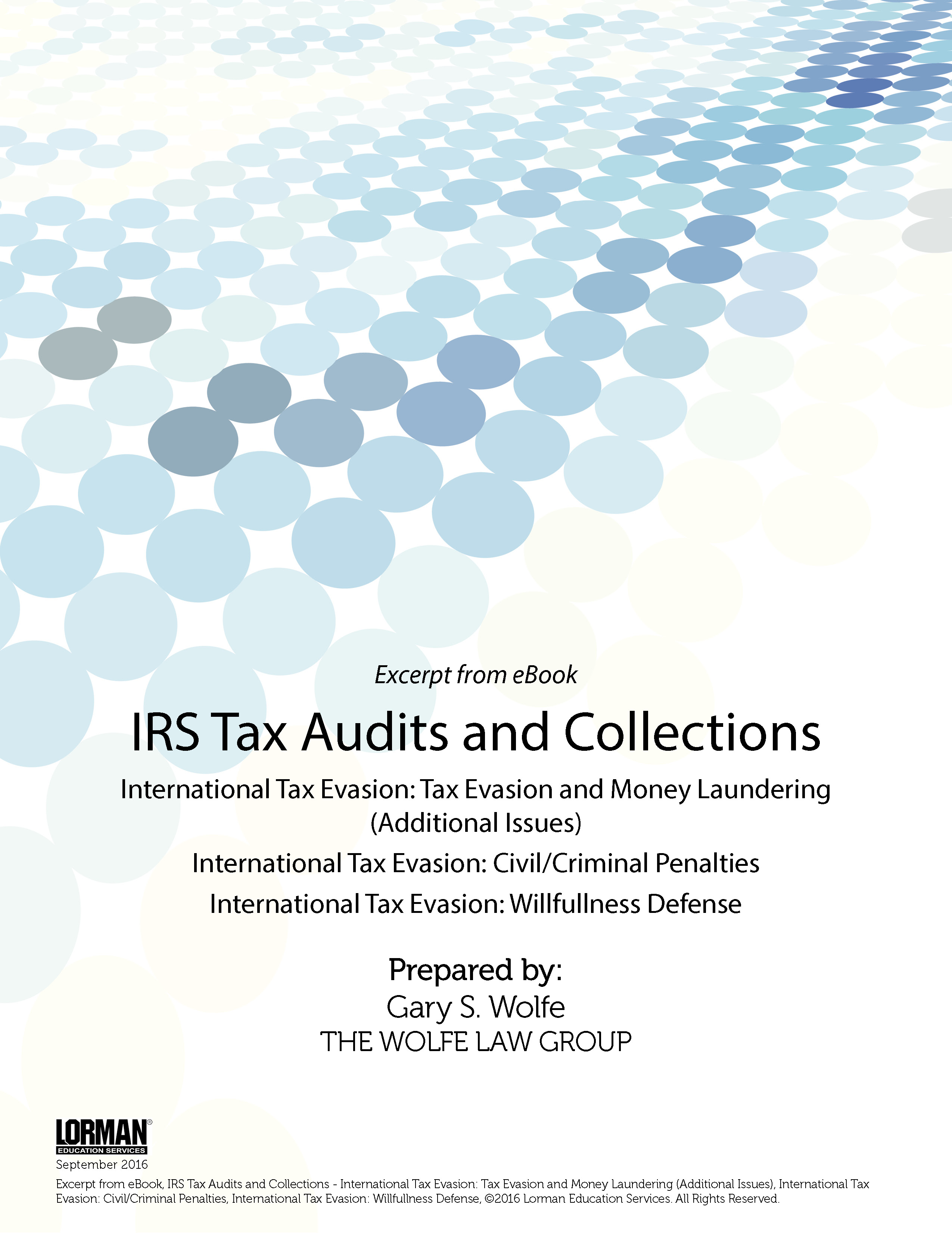 "'Money Laundering' is the disguise of the nature or the origin of funds. The predicate offenses (known as Specified Unlawful Activities; i.e. "SUA"), under the Money Laundering Control Act (18 U.S.C. Sec. 1956 and 1957) include: state tax evasion, federal tax evasion and foreign tax evasion.

A U.S. Taxpayer (or Foreign Taxpayer) may be held liable for Tax Evasion if: - They willfully fail to pay a tax due. - They willfully fail to file a tax return due. - They willfully file a false or fraudulent tax return.

U.S. Taxpayers (and tax advisors) implicated in U.S. tax evasion face separate felonies for tax evasion and money laundering. Foreign Taxpayers, who commit Foreign Tax Evasion, may implicate U.S. tax advisors in money laundering felonies, for the foreign client transfer of funds, which involve the U.S. tax advisors.

For both U.S. and Foreign Taxpayers, undisclosed foreign accounts, may be the depository accounts used to commit tax evasion, including:

Taxpayer failure to pay tax, file tax returns, or file false (fraudulent) tax returns for the original funds (which are the source of the proceeds used to fund the foreign accounts)."

Download this white paper to continue reading …

Our author, Gary S. Wolfe, has more than 34 years of experience, specializing in IRS Tax Audits and International Tax Planning/Tax Compliance, and International Asset Protection.

Sign up to receive your white paper!
You will need to create a password for your account in order to access the White Paper.