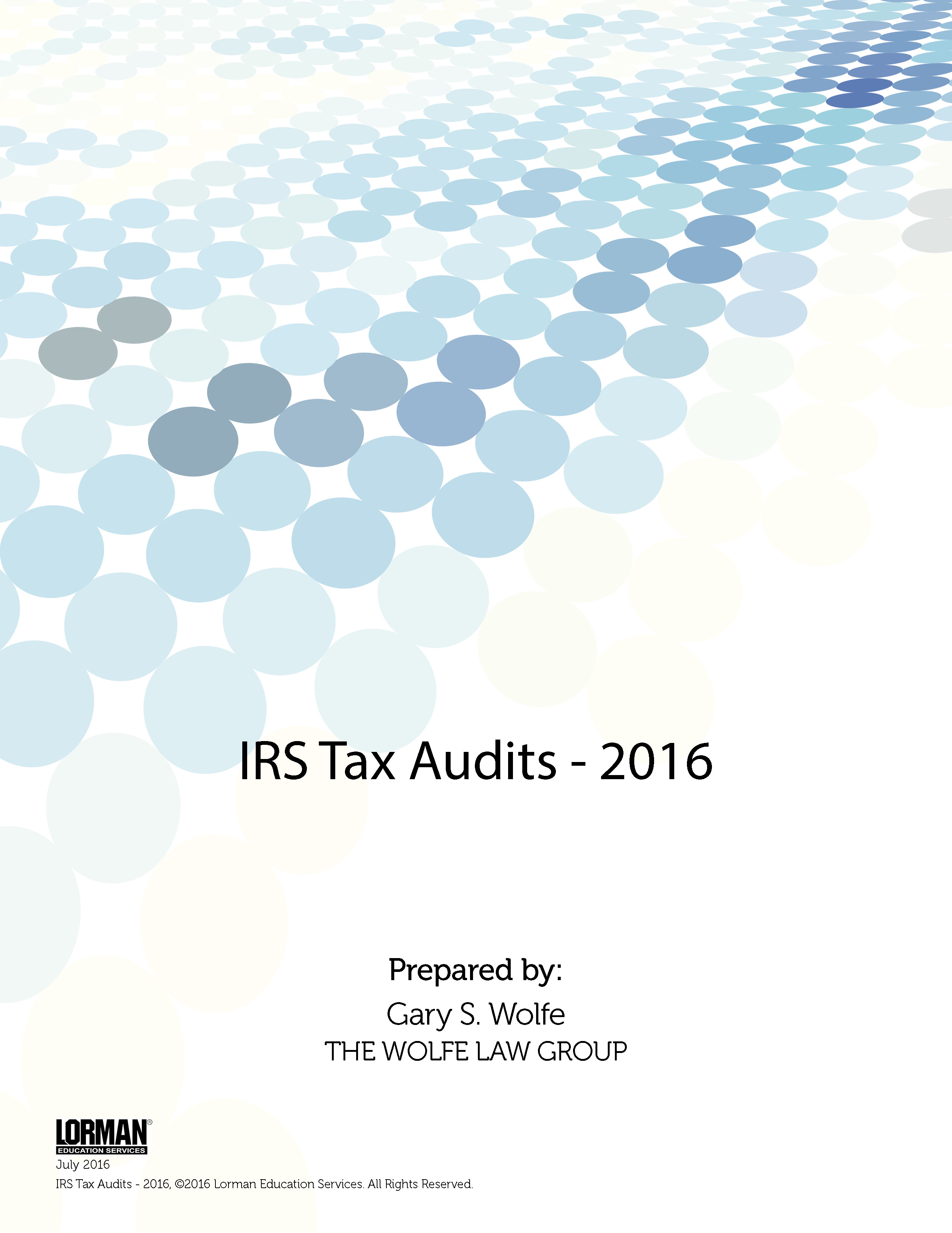 "The IRS has shifted their focus to auditing higher income taxpayers. While less than one per cent of all individual tax returns are audited (.86% in 2014; .084% in 2015) higher income taxpayers have a greater audit risk:

Income Levels
1) Over $200k-$1m 4% (1 in 25);
2) $1m-$5m 12.5% (1in 8)
3) $5m-10m 16% (1 in 7)
4) Over $10m 24% (1 in 4)

Top IRS Audit "triggers" include:
1) Higher Income Levels
2) Underpayment of Taxes (prior years)
3) Large Losses Declared
4) Failure to Accurately Report Income Listed on Form 1099 or Form W-2
5) Taking Higher-than Average Deductions
6) Filing Schedule C for a Small Business - with special scrutiny given to cash-intensive businesses (e.g. hair salons, restaurants and bars)
7) Declaring Large Charitable Deductions
8) Claiming Rental Losses. The passive loss rules prevent the deduction of rental real estate losses with two important exceptions: active participation in property rental allows deduction of up to $25k against other income (the $25k allowance phases out as adjusted gross income exceeds $100k and disappears entirely once AGI reaches $150k)"

Download this white paper to continue reading …

Our author, Gary S. Wolfe, has more than 34 years of experience, specializing in IRS Tax Audits and International Tax Planning/Tax Compliance, and International Asset Protection.

Sign up to receive your white paper!
You will need to create a password for your account in order to access the White Paper.