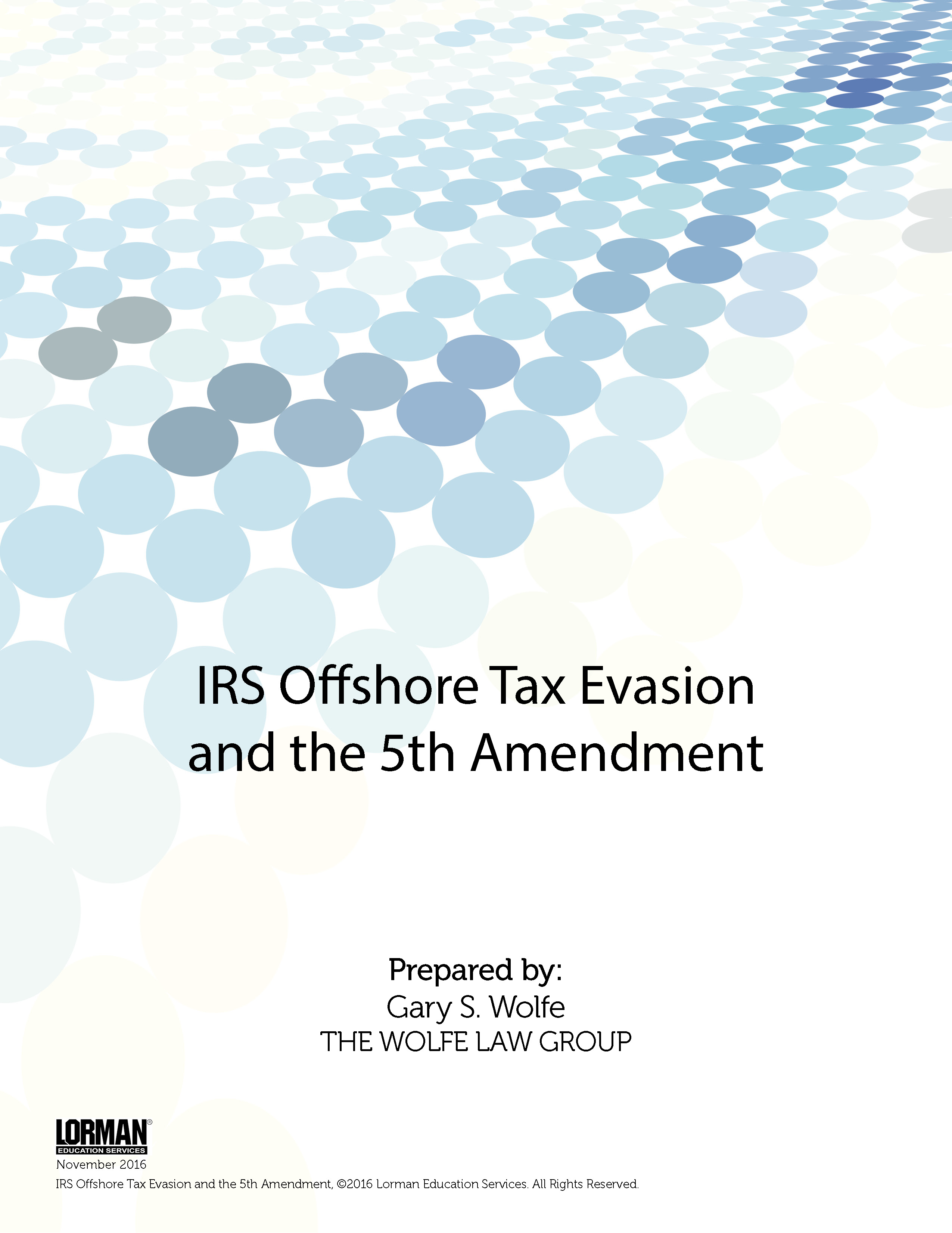 Under the 5th Amendment, a party does not have to provide evidence that incriminates them. However, there are exceptions including the "Required Records Doctrine" which states that when certain conditions are met, records required to be maintained fall outside the scope of the privilege.

The US Court of Appeals (9th Cir.) in the case In re: Grand Jury Investigation (M.H.), case # 11-55712 (DC #10-GJ-0200 (opinion filed 8/19/11) held the defendant (MH Witness/Appellant) in contempt, affirming the District Court for failing to comply with a grand jury subpoena demanding that he produce certain records related to his foreign, secret UBS/Swiss bank accounts to evade his taxes. The foreign bank account information is required to be kept and maintained by taxpayer under the Bank Secrecy Act of 1970 (BSA) 31 USC 5311. MH was held in contempt pursuant to the recalcitrant witness statute (28 USC 1826) for refusing to comply.

In his excellent article (dated 4/24/15) pre-eminent criminal tax attorney Sanford I. Millar (MillarLawOffices.com) advised of the following key issues citing the MH Case:"

Download this white paper to continue reading …

Our author, Gary S. Wolfe, has more than 34 years of experience, specializing in IRS Tax Audits and International Tax Planning/Tax Compliance, and International Asset Protection.

Sign up to receive your white paper!
You will need to create a password for your account in order to access the White Paper.