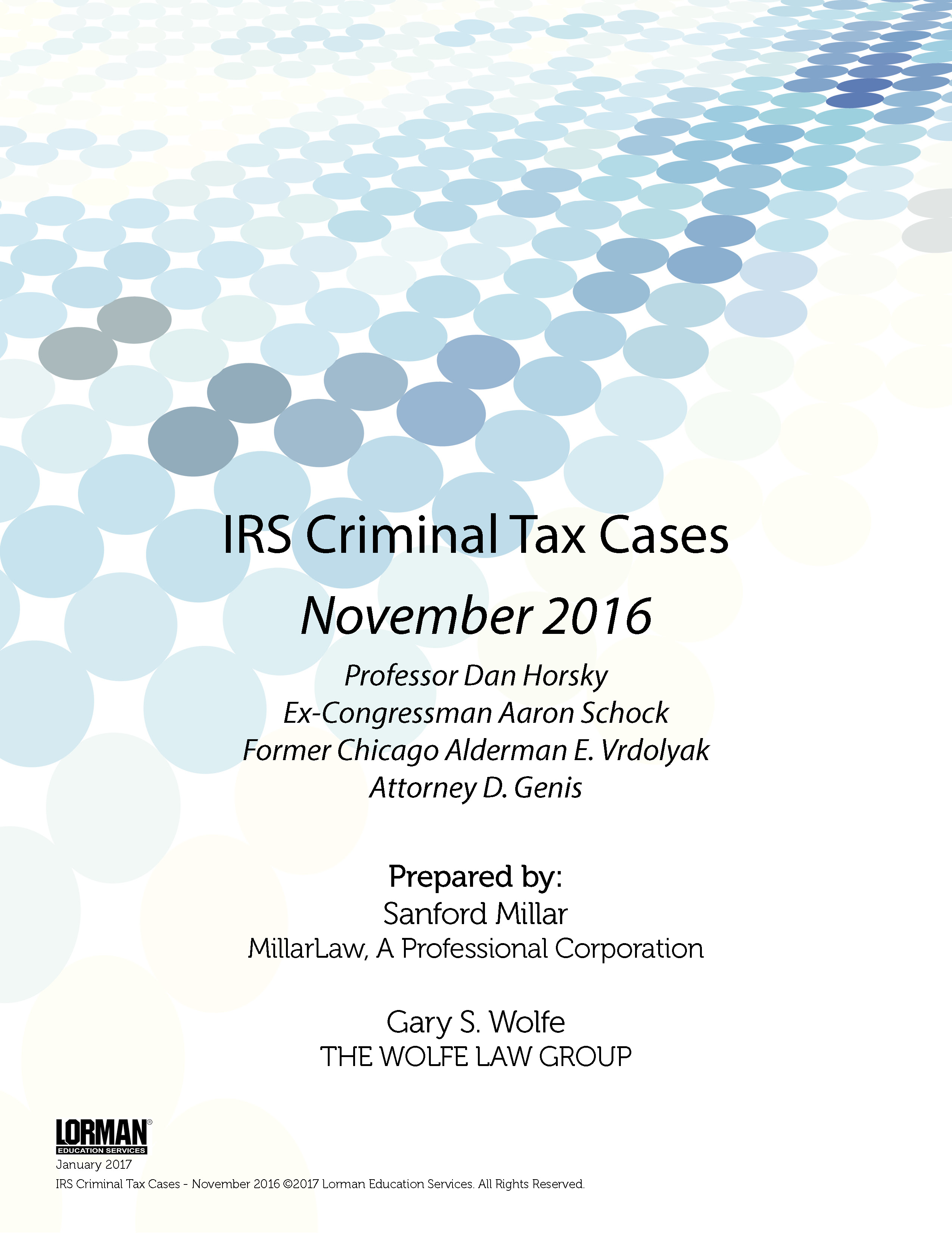 The U.S. Attorney announced on 11/4/16 that Dan Horsky, Emeritus Professor of Business Administration at University of Rochester (age 71, citizen of US, UK and Israel) paid a $100m civil penalty for hiding Swiss Bank Accounts from the U.S. government (a FBAR penalty). He pleaded guilty to a conspiracy charge and awaits criminal sentencing in Feb. 2017. He faces prison and additional monetary penalties.

Horsky amassed $200m by investing in start-up companies and held it in Zurich accounts. He did not disclose or pay tax to the IRS. He controlled the offshore accounts thru a nominee who had nominal control of the accounts but was under Horsky's control. The nominee filed a false expatriation statement with the bank to claim he was outside the US tax net.

Download this white paper to continue reading …

Our author, Sanford I. Millar, is the founder of MillarLaw a Professional Corporation. He is a Certified Specialist in Taxation Law and is admitted to practice before all courts in the State of California.

Our author, Gary S. Wolfe, has more than 34 years of experience, specializing in IRS Tax Audits and International Tax Planning/Tax Compliance, and International Asset Protection.

Sign up to receive your white paper!
You will need to create a password for your account in order to access the White Paper.