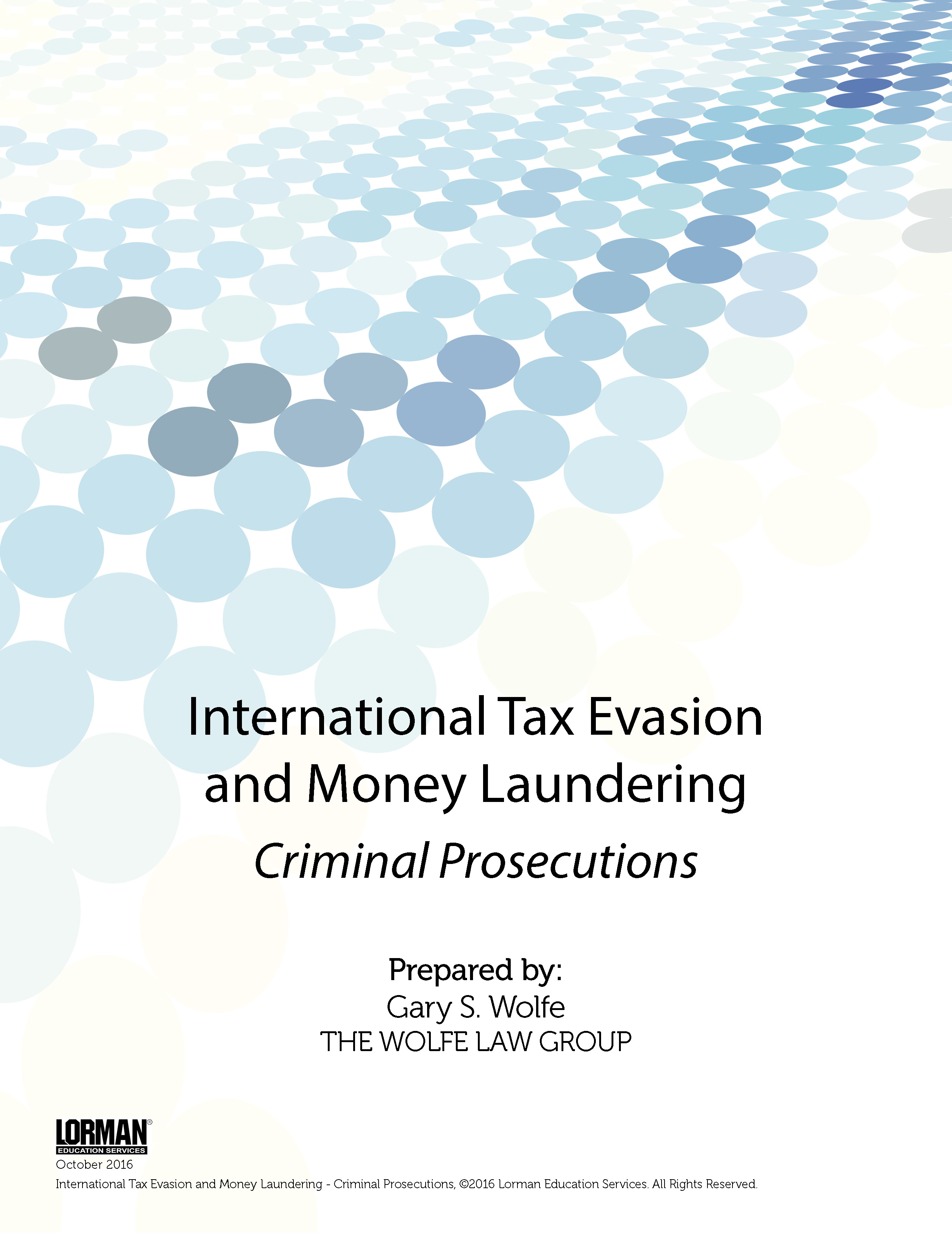 The US Attorney Criminal Resource Manual Sec. 2101, defines criminal conduct for which includes domestic money laundering transaction (18 USC 1956 (a) (1), and international money laundering transaction (18 USC 1956 (a)(2). To be criminally culpable for money laundering a defendant must:

1) Conduct (or attempt to conduct) a Financial Transaction;

2) Knowing that the property involved in the financial transaction represents the proceeds of some unlawful activity (Specified Unlawful Activity);

3) The property must be in fact derived from a Specified Unlawful Activity;

4) The defendant conducts the financial transaction with one of four specific intents (Specific Intents), which includes "intent to engage in tax evasion or tax fraud" (18 USC 1956 (a) (1) (A) (ii).

The property involved in the Financial Transaction (i.e. the actual source of funds) must be one of the specified forms of criminal activity identified by the statute in 18 USC 1956 (c) (7), or those incorporated by the RICO statute (18 USC sec. 1961 (1).

Download this white paper to continue reading …

Our author, Gary S. Wolfe, has more than 34 years of experience, specializing in IRS Tax Audits and International Tax Planning/Tax Compliance, and International Asset Protection.


Sign up to receive your white paper!
You will need to create a password for your account in order to access the White Paper.