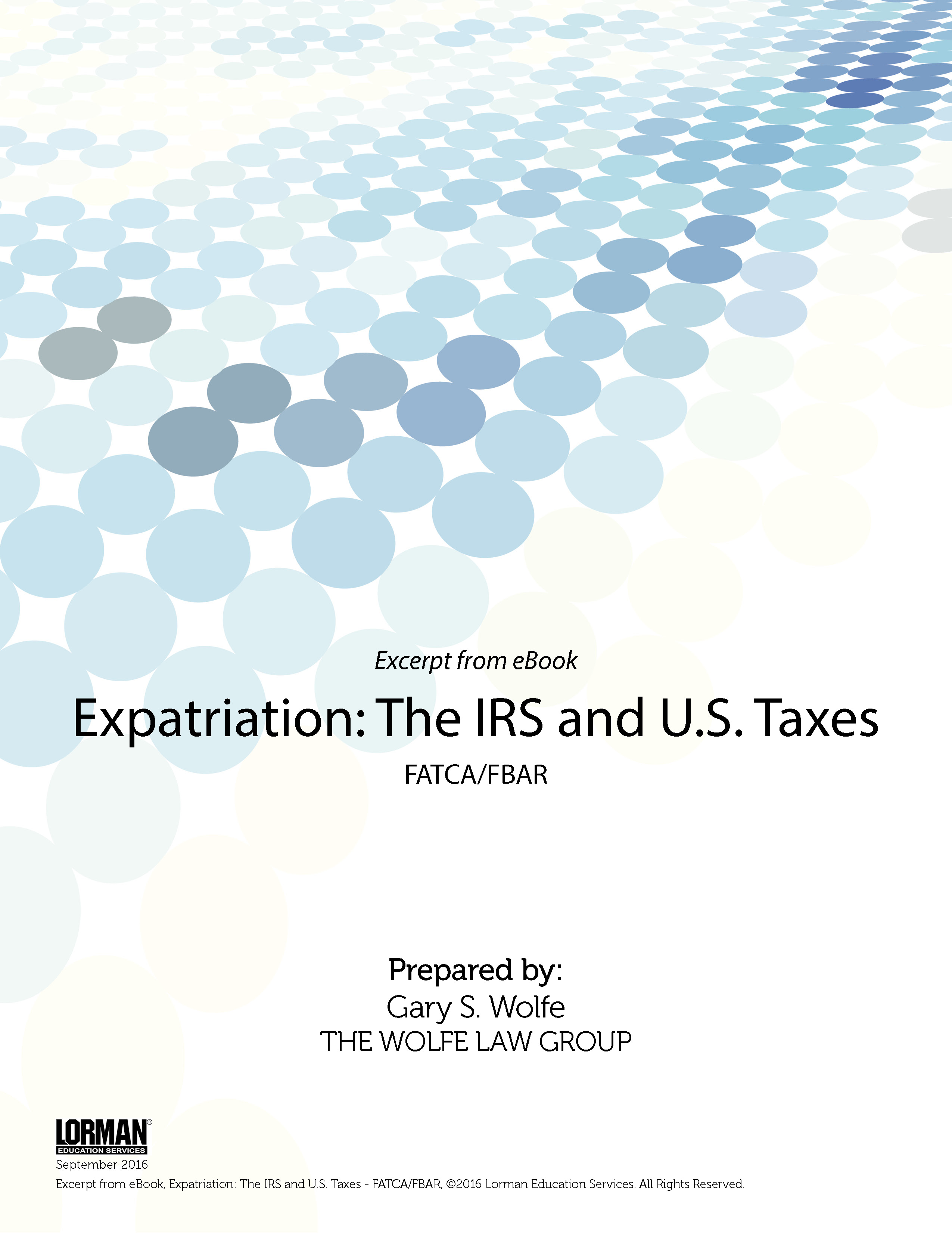 "On March 18, 2010, President Obama signed the Hiring Incentives to Restore Employment ("HIRE") Act (P.L. 111-147) (The "Act"), which included the Foreign Account Tax Compliance Act containing new foreign account tax compliance rules.

Under the Act, new reporting and disclosure requirements for foreign assets will be phased in between 2010 – 2014:

1. Foreign Institutional Reporting: Foreign Institutions have new reporting and withholding obligations for accounts held by U.S. Persons (generally effective after 12/31/12, commencing 1/1/13).

2. Foreign Financial Assets ($50,000): Individuals with an interest in a "Foreign Financial Asset" have new disclosure requirements. If foreign financial assets are valued in excess of $50,000, the U.S. Taxpayer must attach certain information to their income tax returns for tax years beginning after March 18, 2010. (U.S. Taxpayers are not required to disclose interests that are held in a custodial account with a U.S. financial institution).

The penalty is substantial ($10,000, plus additional amounts for continued failures, up to a maximum of $50,000 for each applicable tax period). The penalty may be waived if the individual can establish that the failure was due to reasonable cause and not willful neglect."

Download this white paper to continue reading …

Our author, Gary S. Wolfe, has more than 34 years of experience, specializing in IRS Tax Audits and International Tax Planning/Tax Compliance, and International Asset Protection.

Sign up to receive your white paper!
You will need to create a password for your account in order to access the White Paper.