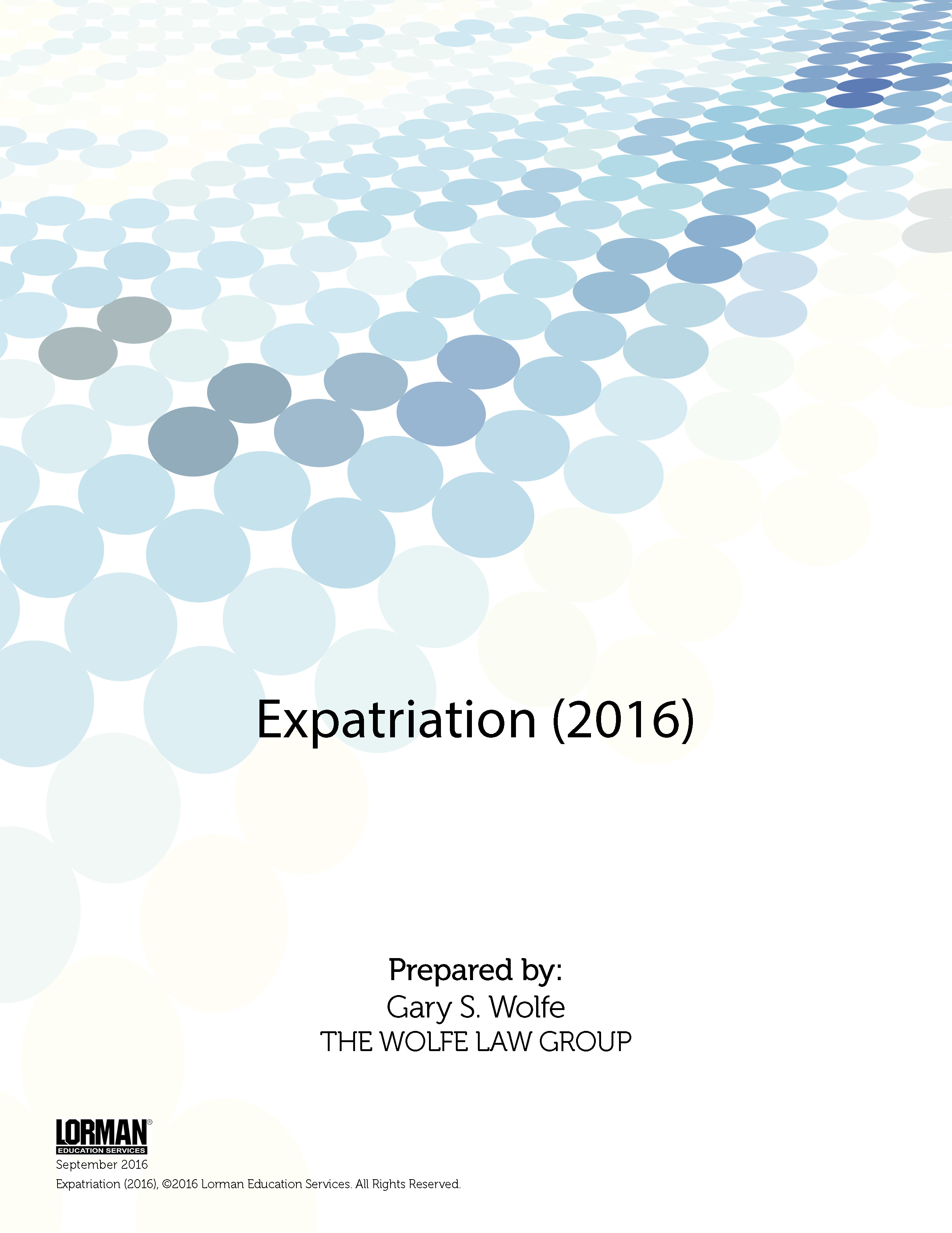 "Taxation of US Citizens has varied over the years, with terms shifting periodically from one methodology to another, but it remains today that expatriates face substantial taxation on assets at point of departure and upon renouncing citizenship. For US citizens considering such a move, they need to be mindful of not only the tax but also the reporting and logistical issues associated. They also need to be aware of that there are significant opportunities to mitigate US taxation associated with such a move that can greatly reduce net taxation. What follows is an overview of the relevant taxes that are applied upon expatriation from the US.

For US citizens and long-term tax residents who elect to expatriate in 2016 they face two separate taxes:

1) Mark-to-Market Tax (IRC 877A): A wealth tax on on expatriation. This tax is on net unrealized capital gain for the expatriate's worldwide assets. This tax applies to worldwide assets which are in excess of a threshold amount, which in 2016 is $693,000 (up from $690,000 in 2015)."

Download this white paper to continue reading …

Our author, Gary S. Wolfe, has more than 34 years of experience, specializing in IRS Tax Audits and International Tax Planning/Tax Compliance, and International Asset Protection.

Sign up to receive your white paper!
You will need to create a password for your account in order to access the White Paper.