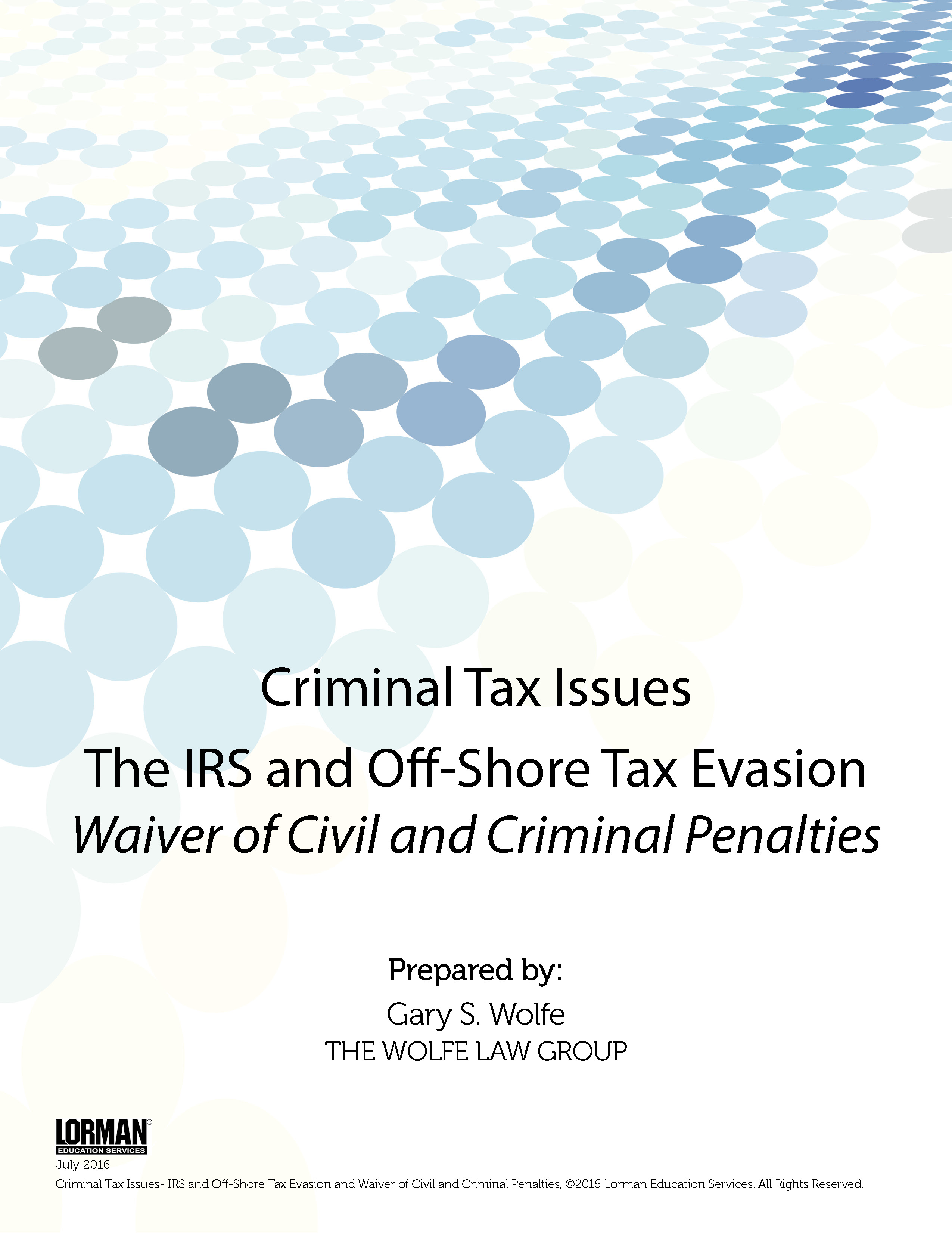 "Please review the following client criminal tax issues:

1) Your duty as a tax practitioner Treas. Dept Circular 230 (Sec. 10.21): your knowledge of client's non-compliance with US revenue laws, or omissions/ errors on tax returns requires you advise client promptly of fact of client's non- compliance or error and consequences;

2) Failures to file Form 3520 subject client to 35% penalty re: distributions received;"

"U.S. Taxpayers who commit offshore tax evasion are subject to serious civil and criminal penalties, which may include:

1. An FBAR civil penalty of up to 150% of the account balance (see: 5/14 case of Florida Taxpayer Carl Zwerner)
2. 20%-40% accuracy related penalty (on underpayment of tax due).
3. Civil Tax Fraud penalty (75% of tax due) and suspension of the IRS statute of limitations for civil tax audits

Criminal Penalties
Criminal Prosecution for Tax Crimes: Willful Evasion of Tax (5 years in jail; IRC 7201), Obstruction of Tax Collection (3 years in jail; IRC 7212), Conspiracy to Commit Tax Evasion (5 years in jail; 18 USC 371), Filing a False Tax Return (3 years in jail; IRC 7206), Failure to File FBAR ( 10 years in jail for each tax year not filed; Fincen form 114) ."

Download this white paper to continue reading …

Our author, Gary S. Wolfe, has more than 34 years of experience, specializing in IRS Tax Audits and International Tax Planning/Tax Compliance, and International Asset Protection.

Sign up to receive your white paper!
You will need to create a password for your account in order to access the White Paper.