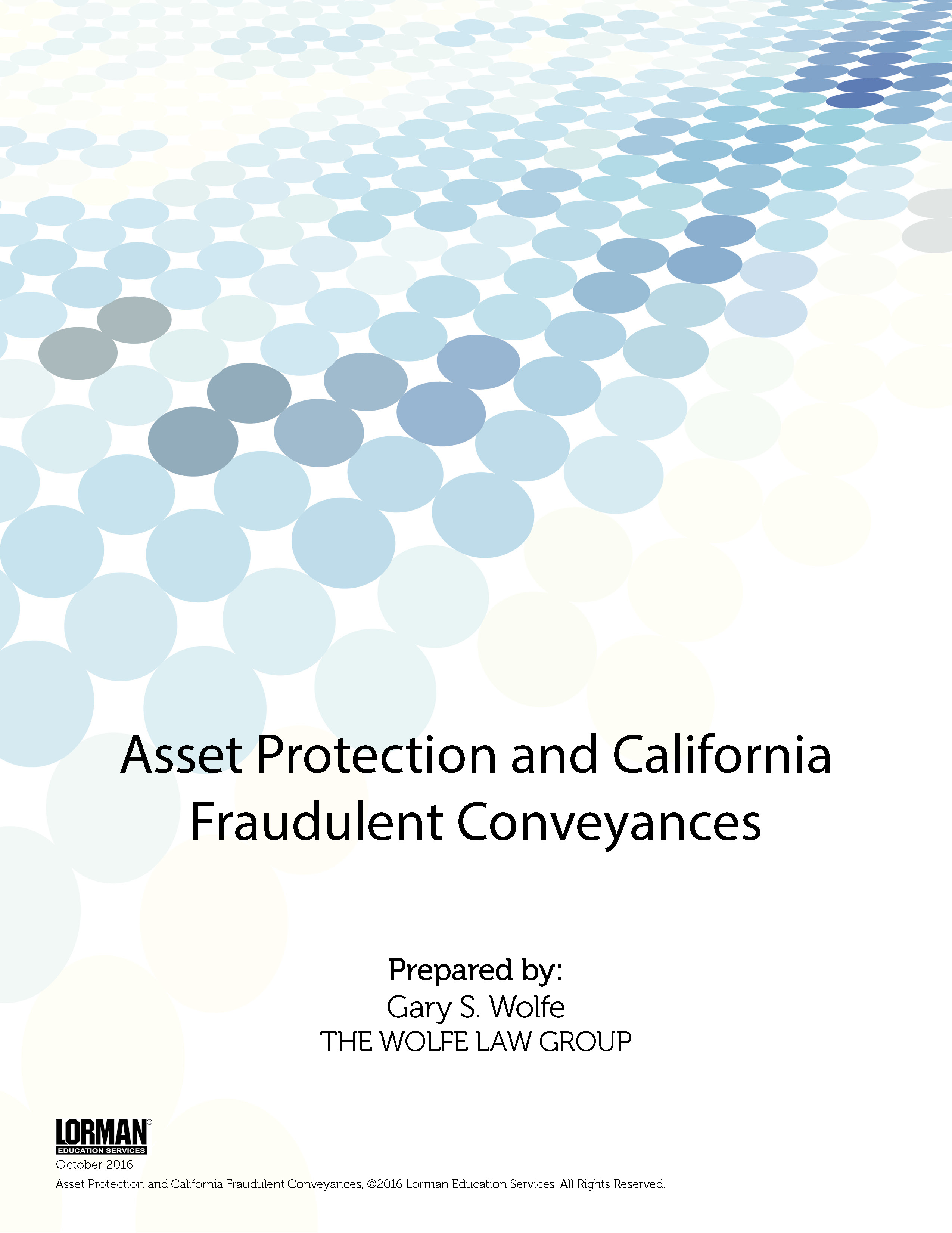 In California, Debtors who seek to avoid paying creditors may run afoul of the California Fraudulent Conveyance laws and risk both civil and criminal penalties.

Civil
In California Civil Code Section 3439 governs transfers to defraud creditors. Under the case, Yaesu Electronics Corp v. Tamura (1994) 28 Cal. App. 4th 8, 13 " a fraudulent conveyance is a transfer by a debtor to a third person undertaken with the intent to prevent a creditor from reaching that interest to satisfy its claim." Under the California Uniform Fraudulent Transfer Act (CA Civ. Code Sec. 3439), the UFTA prohibits debtors from transferring property beyond their creditor's reach when that property should be available for the satisfaction of the creditors' legitimate claims.

A fraudulent transfer under the UFTA is defined as "every mode, direct, absolute or conditional, voluntary or involuntary, for disposing of or parting with an asset…. and includes payment of money, lease, and creation of a lien or other encumbrance "(CA Civ. Code Sec. 3439.01(i). The UFTA provides remedies to those creditors to whom a debt is owed.

Download this white paper to continue reading …

Our author, Gary S. Wolfe, has more than 34 years of experience, specializing in IRS Tax Audits and International Tax Planning/Tax Compliance, and International Asset Protection.


Sign up to receive your white paper!
You will need to create a password for your account in order to access the White Paper.