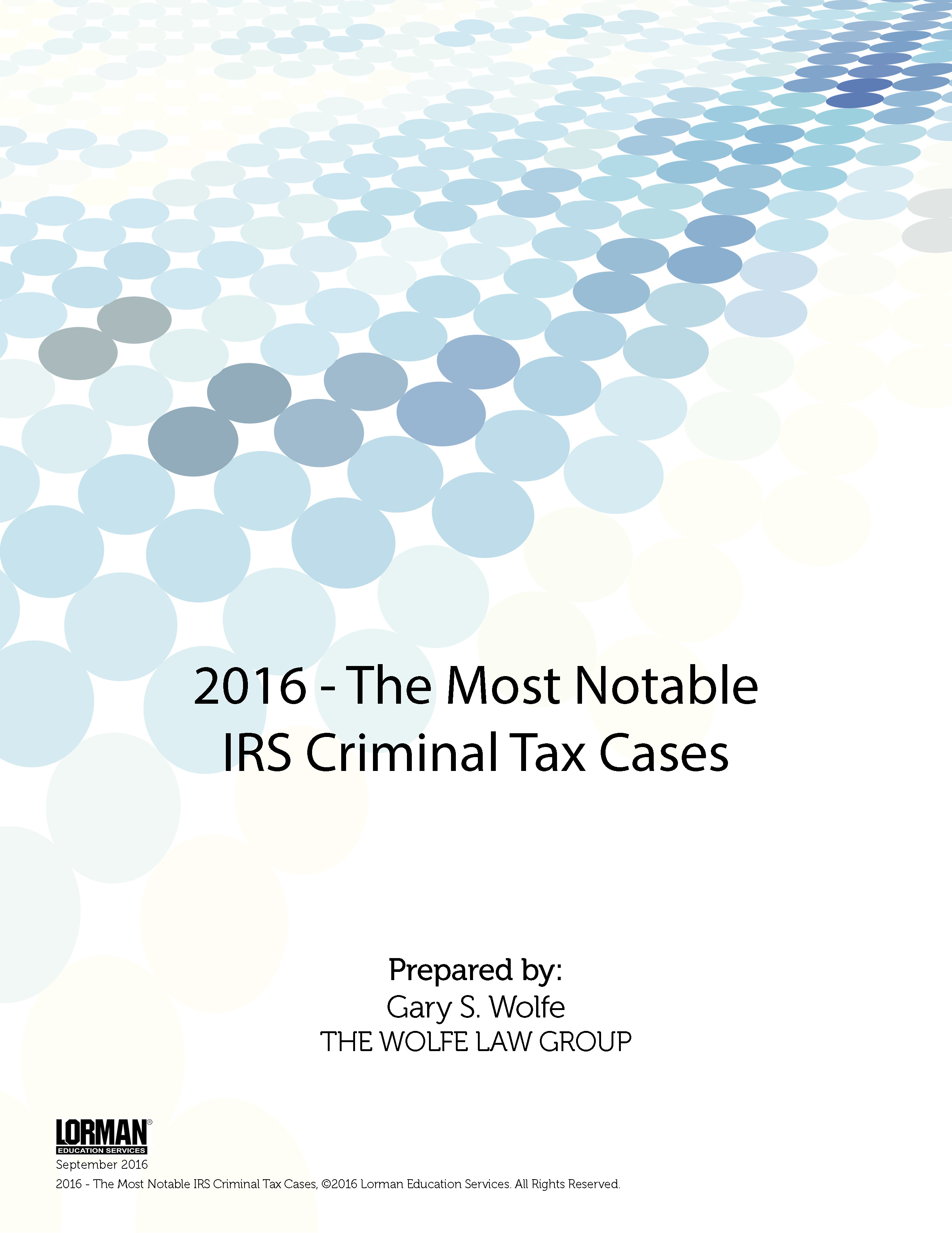 "The year 2016 has become a groundbreaking year for bringing attention to IRS Criminal Tax Cases.

Sheldon Cohen, Former IRS Commissioner stated: "Taxation, in reality, is life. If you know a position a person takes on taxes, you can tell their whole philosophy. The tax code… embodies all the essence of life: greed, politics, power, goodness."

For those who cheat on their taxes be aware of a federal felony statute, 18 USC 1001, which stipulates fines or prison terms of up to 5 years for anyone who knowingly and willfully "makes any materially false, fictitious, or fraudulent statement or representation". This felony includes tax crimes such as: lying on your tax returns by under-reporting income, overstating tax deductions, or deducting personal expenses which are non-deductible by classifying them as deductible business expenses."

Download this white paper to continue reading …

Our author, Gary S. Wolfe, has more than 34 years of experience, specializing in IRS Tax Audits and International Tax Planning/Tax Compliance, and International Asset Protection.

Sign up to receive your white paper!
You will need to create a password for your account in order to access the White Paper.