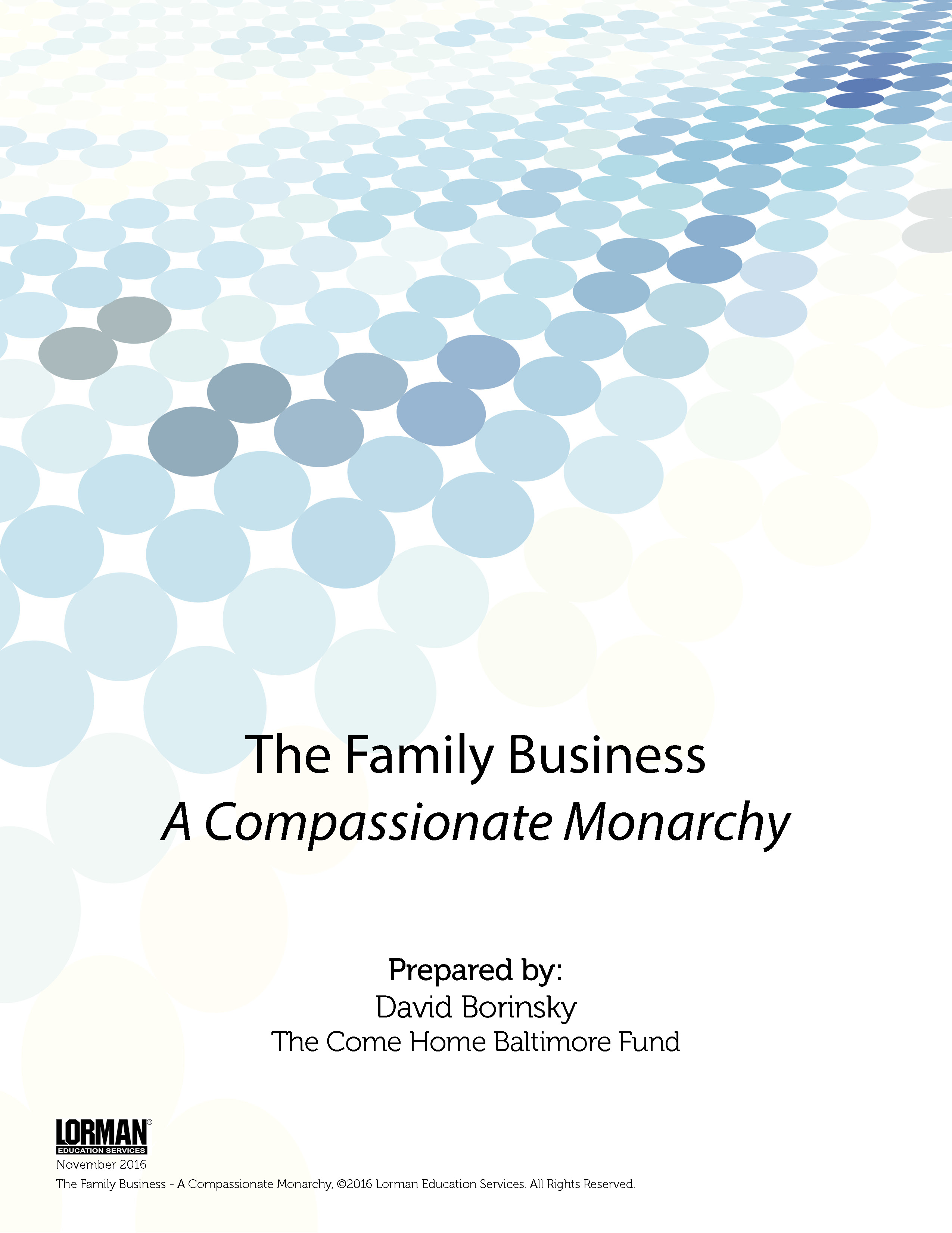 Just as the Internet is a decentralized, low barrier to entry information marketplace, family-owned businesses constitute a metaphorical Internet in the bricks and mortar economy. They exhibit the same complex, decentralized structure as the real Internet, and the same capacity for innovation, growth and (often rapid) decline.

The notion of the Internet as a metaphor for family businesses, however, breaks down over the issue of time. Internet time is variously described as fast, faster, and fastest. Time to the owner of a family owned business means at its most fundamental, the time to complete one's life work, to raise children and to retire comfortably. While privately held firms are a vehicle for accumulating wealth, they are, fundamentally, an expression of the ambitions and skills of the their owner managers.

Family owned businesses are the predominant form of business ownership worldwide. In the United States, family owned businesses generate approximately one-half of the gross domestic product, and employ about one-half of the country's workers.

Download this white paper to continue reading …

David Borinsky is the founder and owner of The Come Home Baltimore Fund, which renovates abandoned homes in poor neighborhoods and sells them to market-rate, unsubsidized homebuyers. He was last seen practicing law as a department head at a large Baltimore law firm. Mr. Borinsky lectured on business law, Federal income taxation, community development and other topics at University of Baltimore, Morgan State University and in various bar and professional settings.

Sign up to receive your report!
You will need to create a password for your account in order to access the Report.