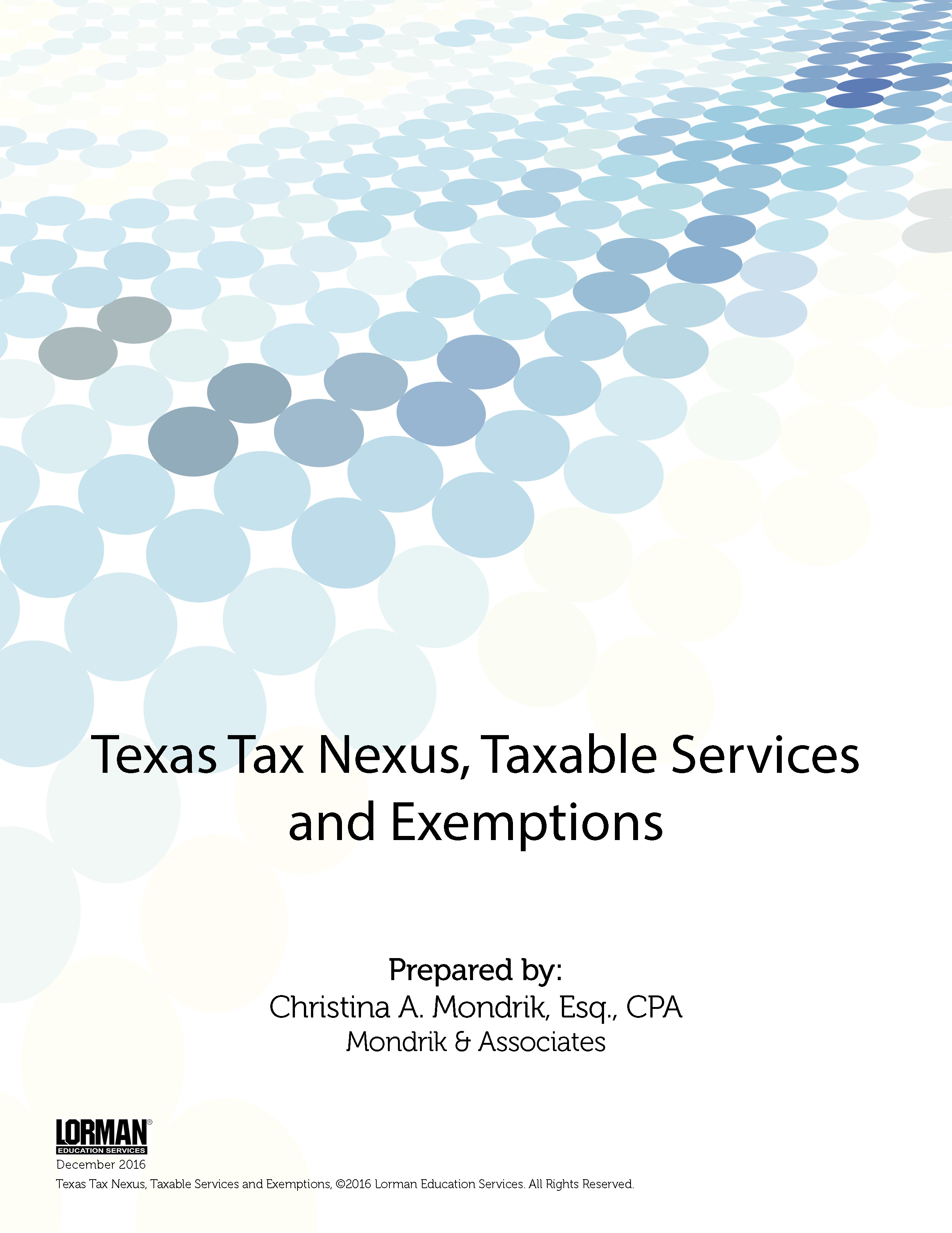 Nexus. A business is "engaged in business" when it has some contact or physical connection with a taxing jurisdiction. In tax parlance, we call this "nexus." Whether a taxpayer has nexus with a state determines the taxpayer's collection responsibilities in that state.

Trailing Nexus - Tax practitioners may encounter clients in need of help with nexus questions after they have already established nexus within a particular taxing jurisdiction. There appear to be no universal standards addressing the extent or duration of nexus. Therefore, it's difficult for taxpayers to determine how long they must continue collecting and remitting tax on sales of taxable goods and services once physical presence no longer exists or keep paying a business activity tax because nexus was established. State rules vary widely. While Texas law historically considered nexus to apply for a twelve (12) month period, other states, such as Washington, have historically required taxpayers to continue collecting and remitting tax for as long as five (5) years.

Download this white paper to continue reading …

Christina A. Mondrik, Esq., CPA is Board Certified in Tax Law by the Texas Board of Legal Specialization. She is the founder of Mondrik & Associates, www.mondriklaw.com. Ms. Mondrik represents taxpayers in resolving state and federal tax controversies and litigation.

Sign up to receive your report!
You will need to create a password for your account in order to access the Report.